See All Our Insights
4 Tips for Creating Your Digital Transformation Game Plan
Feb 28, 2022 • 5 Minute Read • Jeff Pratt, Commerce Practice Director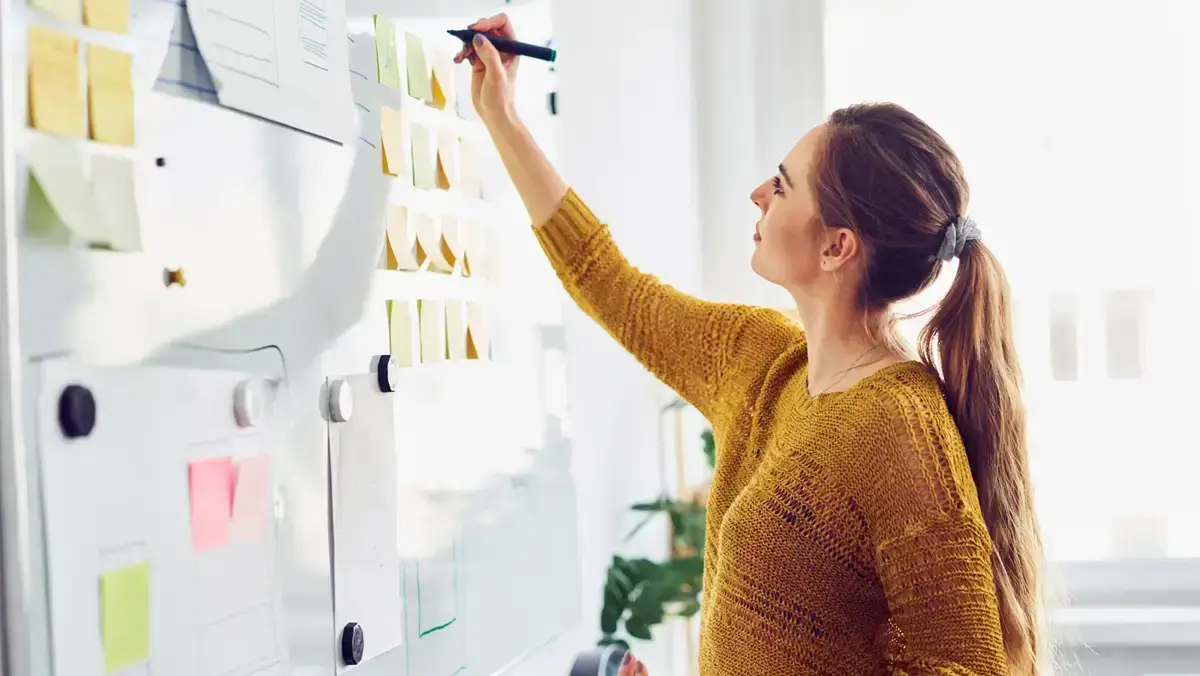 Change and transformation are key to an organization's success and keep it relevant, ahead of the competition, and profitable. It's a part of growth, especially now when the pandemic forced businesses to dramatically change their digital fundamentals to ensure a viable future.
In fact, the McKinsey 2021 Year in Review reported that only 11% of survey respondents believe their current business models will be economically viable through 2023. And another 64% say their companies need to build entirely new digital businesses to help get them there. The majority of companies in the survey view technology capabilities as a strategic differentiator, suggesting that the acceleration of digital adoption from the pandemic boosts investments and achieves better business outcomes. In essence, digital transformation can change the success of your business in the future.
And these businesses are hopeful too. In this same report, a survey showed the level of ambition for organizations' planned investments in digital and tech:
51% hope to differentiate themselves from competitors
28% want to keep up with their industry
11% need to maintain current infrastructure and capabilities
What's your organization's stance on advancing its digital and technological capabilities and how would it improve your business outcomes?
As you think about that, you should know that digital transformation is multidimensional and there's often no clear guidepost telling you where to begin your digital transformation. A transformation doesn't have to be an entire overhaul of your company's internal and external digital footprint, but it should be purposeful. Transformation can come in many shapes and sizes across areas of the business- marketing, operations, customer success, culture, employee satisfaction, and more- all in the name of a viable future for your organization.
Digital transformation leads to continuous improvements at scale. Here are a few examples of how companies can benefit from digital transformation:
An insurance company narrowed its operations and migrated its application suite to a cloud-based service which decreased the costs of running it.
A B2B beverage group put customers at the center of its digital transformation. It modernized its wholesale customer ordering platform, which led to more orders being generated without errors that increased sales and freed up sales reps' time to build better relationships with its customers.
A B2C fast-food chain restaurant streamlined customers' online order process via a mobile app and increased sales, accounting for higher sales overall at the end of their fiscal year.
A B2C apparel company integrated its mobile app with the in-store shopping experience, which allows them to achieve the highest customer satisfaction in years.
The possibilities are endless. So how do you know where to start? We recommend starting with an outline that prioritizes areas of your business.
Outline a Digital Transformation Plan
Digital transformation starts with defining your company goals from the very beginning and recognizing that it will take time, especially if your company is large. It's been known that smaller companies are more likely to succeed at digital transformation than larger ones. All this means is that if you're a larger organization, your best chance of success is to transform on a department-by-department basis as opposed to attempting to transition your whole organization at once.
Our research suggests that digital transformation, to have the best chance of succeeding, should proceed with the following steps:
Identify objectives
Create a strategy
Choose technology enablers
Train staff
Identify and measure key metrics
Budget for transformation
Take a phased approach
Integrate feedback
Let's break this process down step-by-step and understand why it works.
Identify Digital Transformation Objectives and Choose a Strategy
Starting at the beginning, it's important to tie your digital transformation to a measurable business outcome. In short, the right way to go about digital transformation is to pick a goal such as increasing revenue, improving customer satisfaction, or reducing costs. The wrong way to go about a digital transformation is to choose to go through the process for its own sake. Picking a concrete objective means that you're 1.7 times more likely to meet or exceed your goals.
In addition to choosing your objective, you need to figure out a way to get there. Digital transformation can get extremely granular. Say that you intend to effect a digital transformation by moving your applications to the cloud. Will you do this via lift-and-shift, or will you refactor your applications first? Will you designate in-house personnel to undertake the migration, or will you hire a vendor? Which cloud hosting company will you choose?
Choosing a strategy to achieve your objective is vital because it allows you to turn what was once wishful thinking into a measurable process. What comes next?
Enable, Staff, and Measure the Digital Transformation
Technological adoption is the core behind the idea of digital transformation, but any new technology needs people to use and administer it.
What kind of technology will fit your organization? That's one question you need to answer. Digital transformation is usually enabled by a suite of technologies that include AI, analytics, the Internet of Things (IoT), customer intelligence, and more. You need to choose a technology that's a fit for your objective—but you also need to find personnel that is a fit for your chosen technology.
Companies have the best chance at digital transformation when it's driven from the top down. In short, if you're choosing to enable your transformation with AI, then you need to find leadership that is skilled with that technology. Only then can you start training your workforce at large. Your most important task is to begin creating a digital culture that's not only fluent in enabling technology but can also adapt to future technological disruptions down the line.
Lastly, you began to identify key metrics in terms of achieving your digital transformation back in step two. Now is the time to begin measuring them.
There are a few things to measure in terms of digital transformation. First, you began identifying project phases—so your next step is to understand whether you're completing them on time and on budget. You also want to measure the effectiveness of your digital transformation. If you set a goal of increasing your revenue, for instance, you will want to understand how your revenue is changing and how that can be attributed (or not) to your digital transformation efforts.
Digital Transformation Doesn't Happen All at Once
Finally, digital transformation is a phased process that requires time and money—it does not happen overnight. With support from your executives, you need to say that "for the next X quarters, our priority will be digitally transforming department Y."
In short, you need to pick one area of your company to transform, fund that transformation with budget dollars, and commit to that transformation for a set period of time, during which other initiatives are put on the back burner. Once completed, you can move on to the next business unit, incorporating the lessons that you learned from the previous transformation.
At Verndale, we specialize in helping customers along their journey towards digital transformation, specifically within the realm of customer experience. By transforming the enterprise in ways that create the best digital experience for consumers, brands can radically increase their revenue, improve customer satisfaction, and reduce churn. For more information, contact Verndale today.
Executive's Guide to Managing Change with Digital Transformation
Apr 03, 2017

Continue Reading
Continue Reading