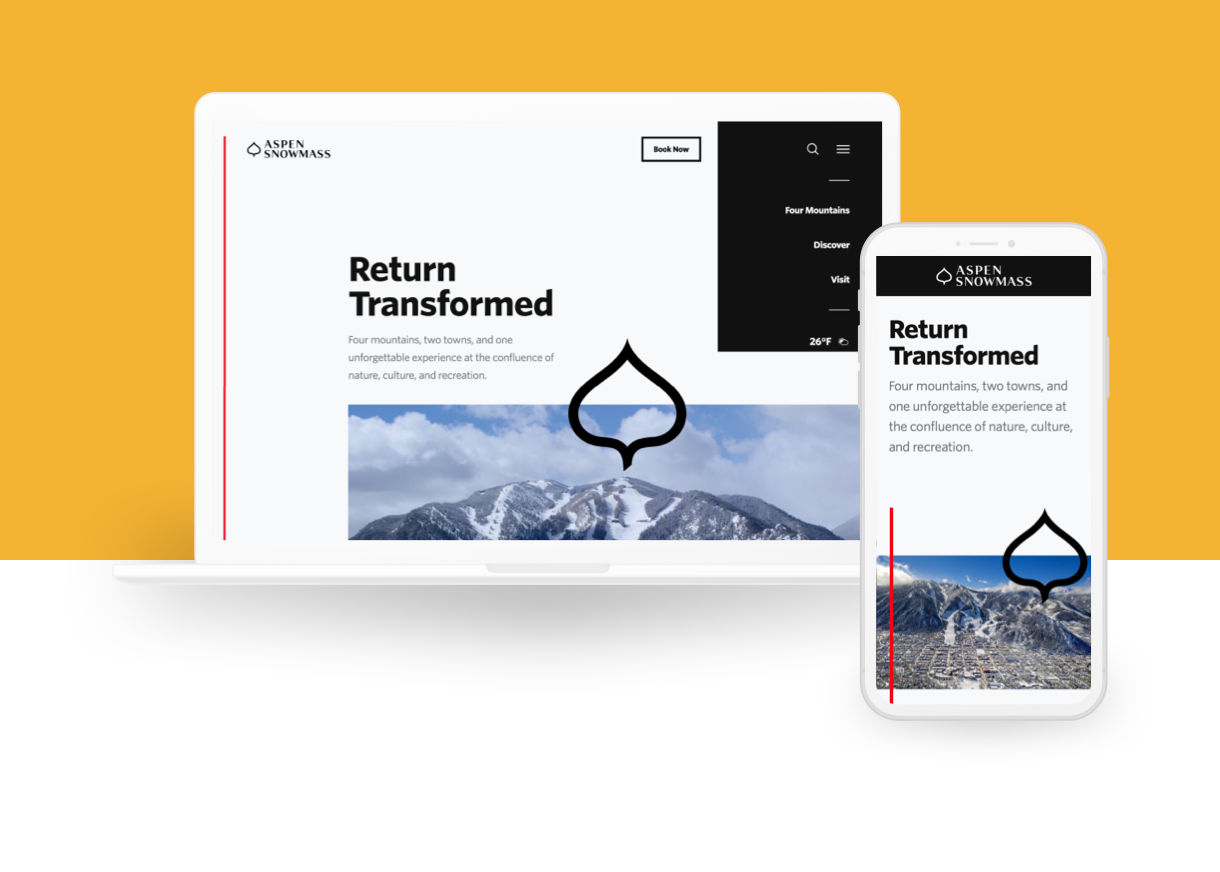 CHALLENGE
Aspen Snowmass is one of the most coveted vacation destinations in the US, offering luxury experiences, world-class lodging, and extraordinary outdoor exploration opportunities. The resort in Colorado is famous for its spectacular alpine skiing and snowboarding across four mountains. However, its website needed an HGTV-like renovation to holistically reflect all the possibilities that the resort brings to their guests, to make planning a visit smooth, and to provide a streamlined experience for the resort's communications team.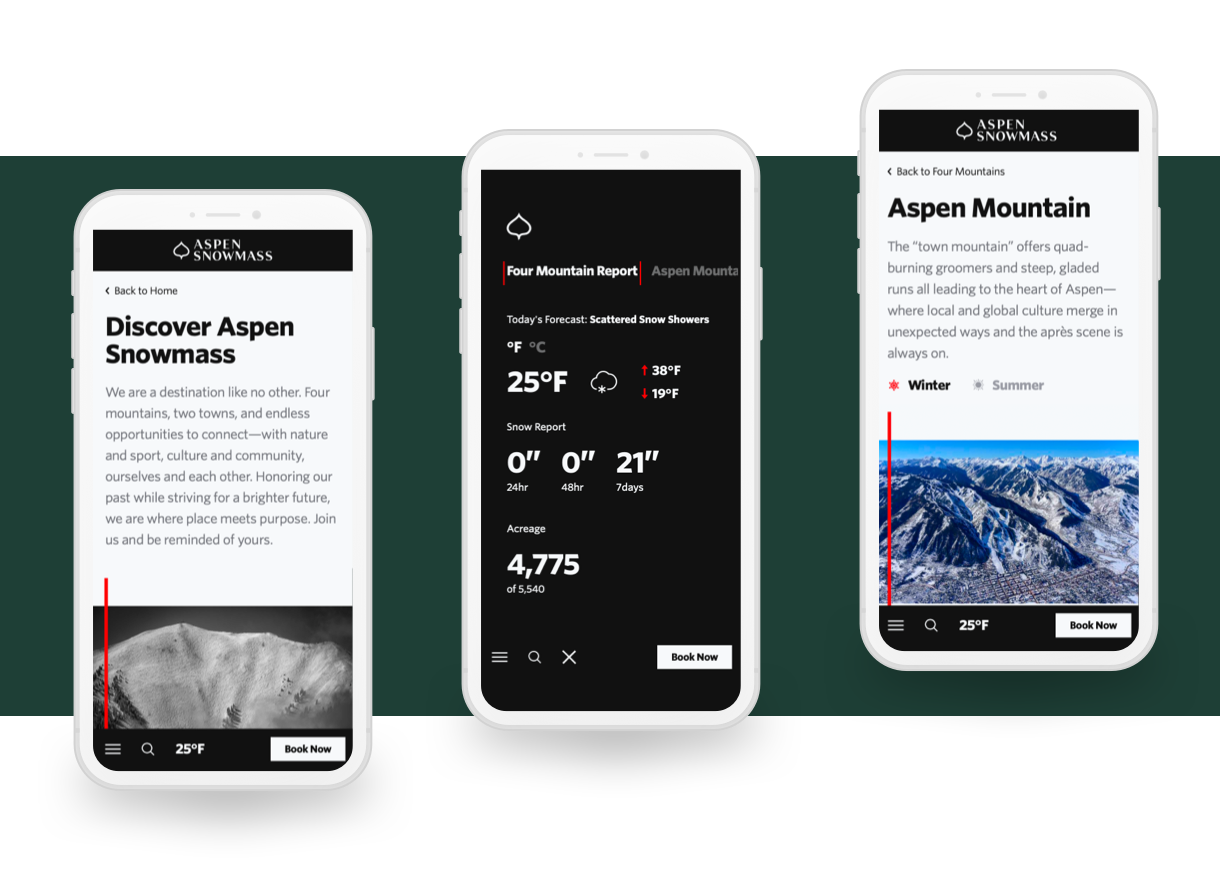 SOLUTION
Verndale transformed the Aspen Snowmass site, providing an artful expression of the brand, incorporating vivid imagery and immersive videos, and implementing an intuitive design and ease of navigation. In addition to updating Aspen Snowmass's existing digital experience platform (DXP) to Sitecore 10, we added new pages, gave existing pages facelifts, and aligned the site content to match a newly defined architecture. As part of the redesign, we applied accessible and inclusive design best practices, while ensuring we didn't limit the bold and creative spirit the brand emotes. Verndale used best practices including Helix concepts to reorganize the site and provide a more efficient and user-friendly experience for content authors, while also enhancing site search for visitors.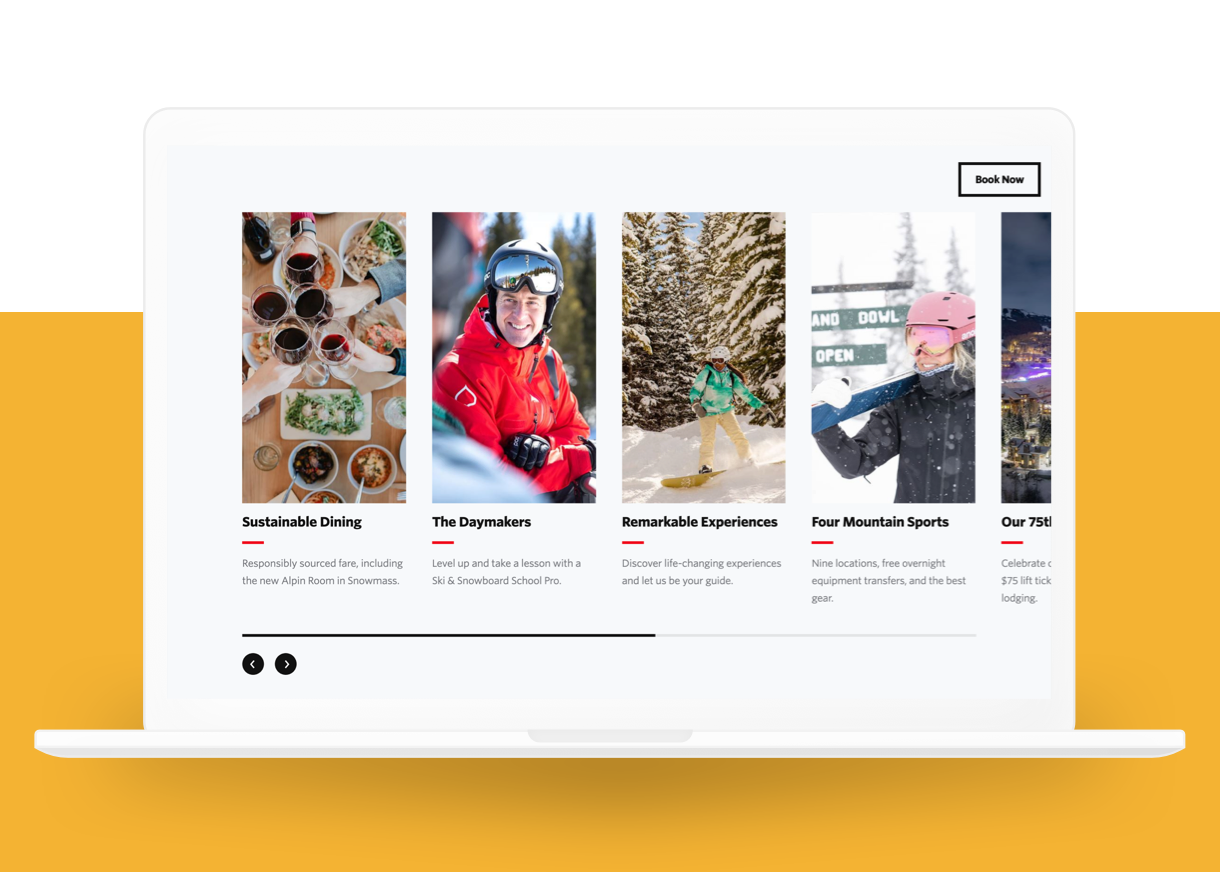 OUTCOME
Verndale delivered the more experiential site in time for Aspen's busy winter season, helping Aspen Snowmass ensure the digital experience for guests is as incredible as the in-person one. Skiers, riders, and their friends and family are now more engaged than ever, both before and during their trips, creating memories of a lifetime.