Your Strategic Partner in Digital Success
Positioned at the nexus of strategy, design, and development, we guide businesses through data-based decision-making and help you achieve growth objectives by optimizing operations and unifying customer journeys. With services spanning implementation, integration, digital marketing, commerce, and Salesforce, we help you achieve your digital goals, no matter how ambitious.
Our Story
We're a digital experience agency and implementation partner with decades of expertise in delivering web, mobile, and commerce experiences. Selecting the foundation for your customer experience is just the start. We amplify the strengths of your technology through exceptional design and unified extensible solutions, seamlessly breaking down user siloes, shortening pathways to conversions, and improving performance. Collaboration and transparency are our cornerstones, with your project's success and digital goals at the forefront. With our strategic technical alliances, we're helping push boundaries and contributing to industry innovation. Reimagine your digital experience through our data-driven approach – step by step or boldly all-in.
Our Mission & Values
Be Relentless
We're persistent and creative problem-solvers with dogged determination to deliver. We don't settle. We never stop growing. And we always find a better way.
Do the Right Thing
In everything we do, we try to do it the right way. We're honest, empathetic, and straightforward. We don't hide from hard decisions. We put our clients and our people first.
Help Others Win
We move businesses and careers forward. Client and employee satisfaction are Verndale's most important KPIs. We invest in the communities where we live, work, and play.
All in Together
We believe experience is everything, from connecting clients with their customers to creating a workplace where everyone can thrive. We're one diverse team, pulling in one direction for our shared success and happiness.
Our Leadership
Chris Pisapia

Chief Executive Officer

Sean Connell

Chief Operating Officer

Elizabeth Spranzani

Chief Technology Officer

Allen Schweitzer

Chief Revenue Officer

Chris Todisco

Chief Financial Officer

David Kovner

Chief Client Officer

Jonathan Tatlow

Chief Strategy Officer

Ross Lucivero

EVP, Product

Ryan Moltenbrey

SVP, Sales & Alliances

Nicole Johnson

VP, Research & Development

Nate Palmer

VP, Digital Operations & Optimization

Meg Priest

VP, Employee Experience

Greg Skouteris

VP, Legal and General Counsel

Lisa Brown

VP, Experience Design

George Schwartz

VP, Project Management

Jason Hedlund

VP, Technology Solutions

Tracey Barber

VP, Marketing

Jim King

VP, Partners & Alliances

German Villacreces

Managing Director, Latam

Jeff Pratt

Commerce Practice Director
Work From Anywhere
At Verndale, we focus on working together no matter where you are. Whether in person at our Boston, LA, or Quito offices or online, collaboration is our top priority—not physical location.
Our Culture
Our company culture is built around global inclusivity and we know how to have fun (face-to-face and Zoom-to-Zoom).
Company Parties
Holiday & Summer Celebrations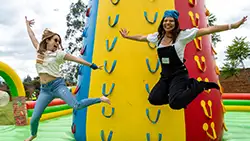 Team Outings
Year-Round Social Activities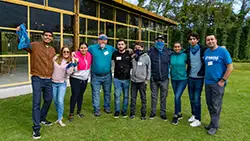 Office Lunches
Dig in at our Boston & Quito Hubs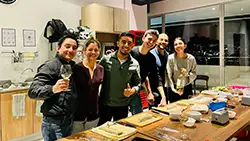 Coffee Breaks
Virtual Knowledge-Share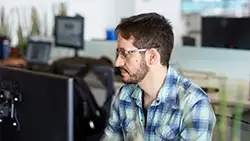 Our Impact

Philanthropic Initiatives
Charitable giving is one way we support different communities, especially the ones near and dear to our hearts. Our efforts underscore our dedication to fostering a culture of empathy, responsibility, and the shared commitment to uplift. We've helped raise funds and contributed to companies including Black Girls CODE, Charles Darwin Foundation, BAGLY, and Rosie's Place, to name a few.

Pro-Bono Clients
Not only does our talented team dedicate its skills and efforts to delivering value to our clients, but we also donate those skills and efforts to social causes that we strongly believe in through our pro-bono work for non-profit organizations, including CommonWealth Kitchen and Not Impossible Labs.

Volunteer Efforts
We provide team members with volunteer opportunities through group volunteer days or on their own time for a cause of their choice. Through volunteer time off and company-matched donations, we empower our team members to give back to causes that align with their values and the communities in which they live.