See All Our Work
Illuminating a Competitive Edge and Empowering the Digital Journey
Acadian Asset Management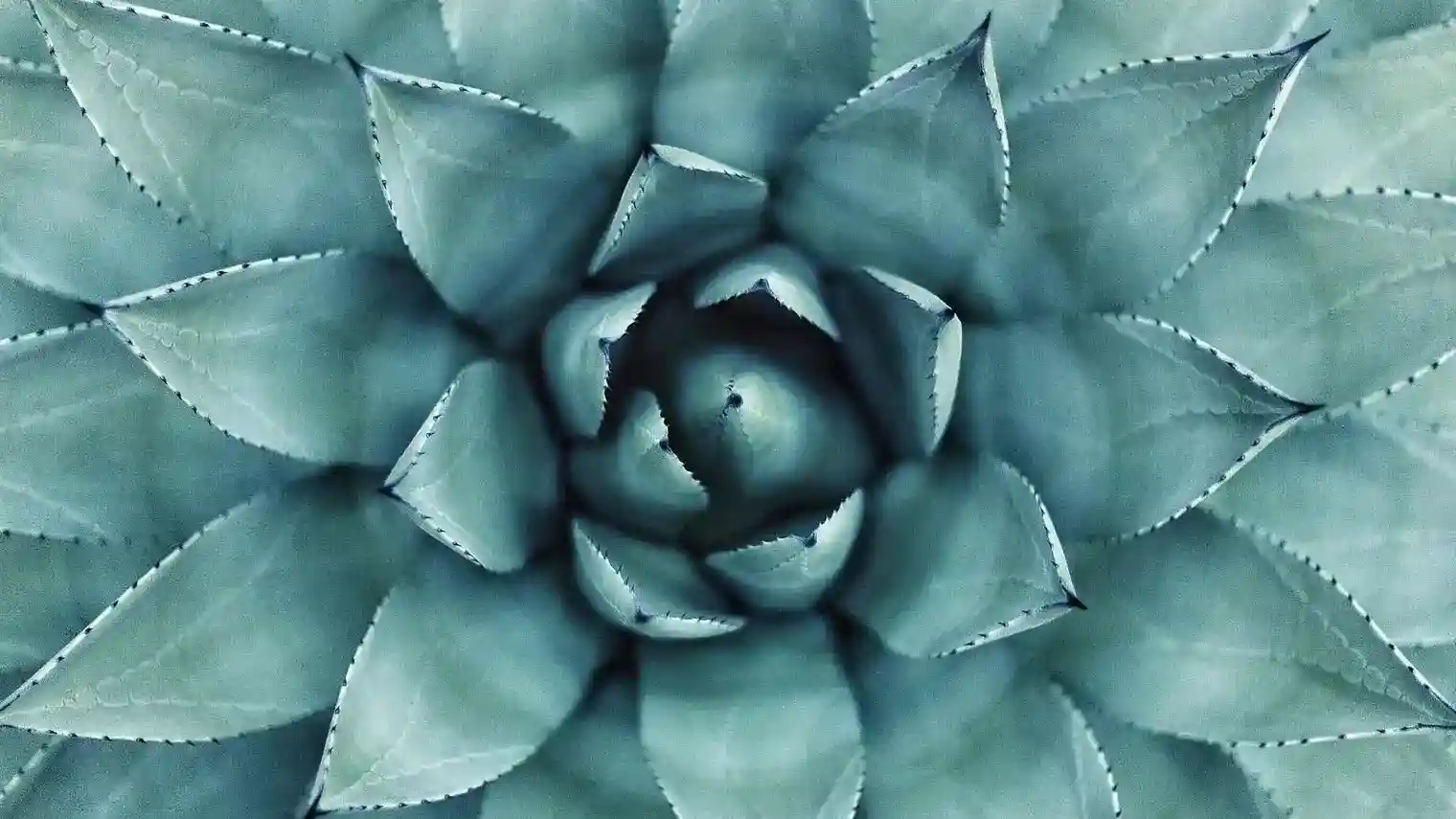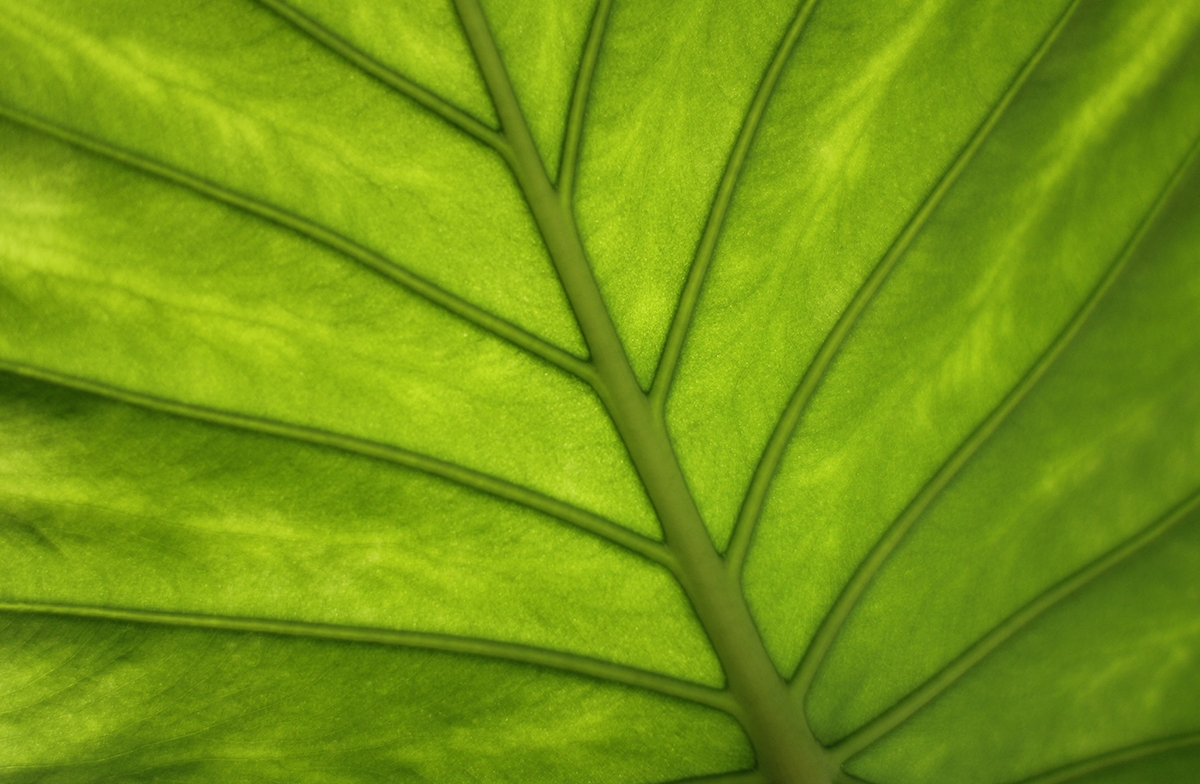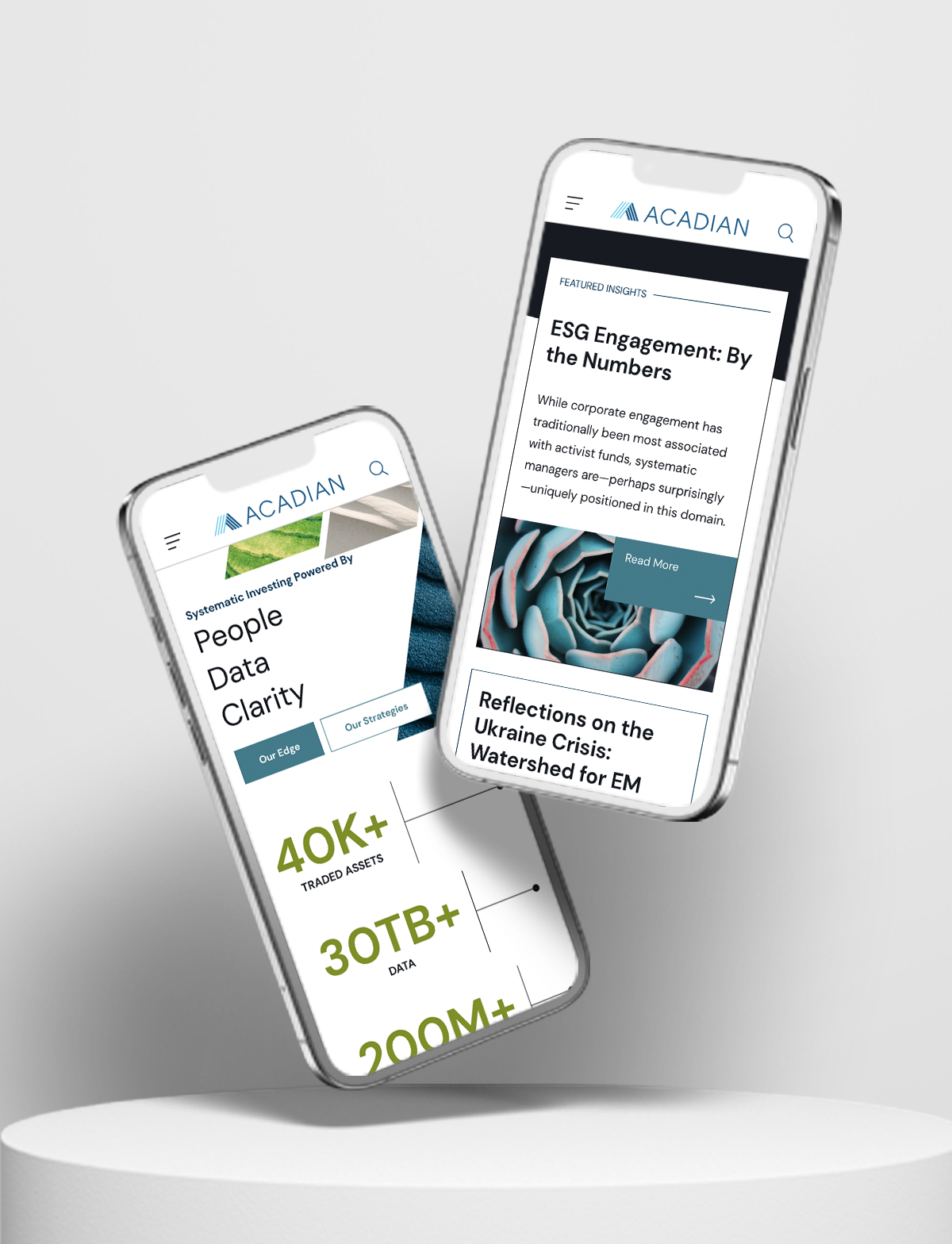 The Challenge
Acadian Asset Management is a systematic investment manager whose competitive edge dates to its founding in 1986. They bring together intellectual rigor, rich data, and powerful analytical tools to deliver insights, innovation, and most importantly, results to their institutional clients. Despite having a strong track record as a pioneer in the space and the proof points behind it, Acadian needed a fresh brand narrative, updated look and feel, and an optimized digital platform to share it. Displaying Acadian's expertise in the market required a website that generated a complete digital experience with an accessible and inclusive design on the front end and a data-informed architecture on the back end.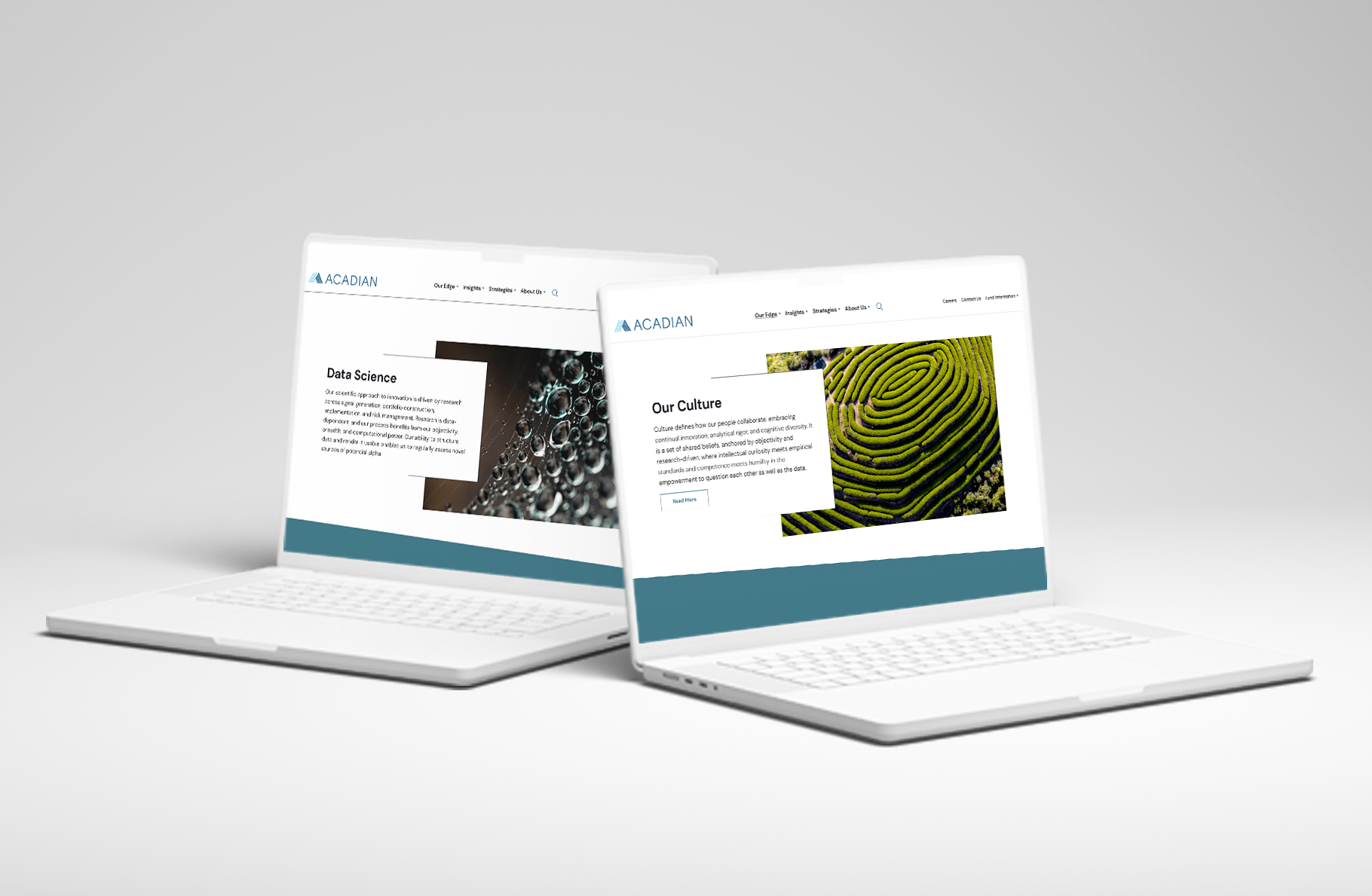 The Solution
A four-phased approach guided Verndale and Acadian's digital strategy to achieve and deliver an evolving website transformation. Verndale started with a deep dive into the business and brand. The team immersed themselves in stakeholder interviews, brand workshops, and measurement planning that informed the goals and strategy framework. This strategic planning provided data for Verndale to update the Information Architecture to support the brand voice and message, plus simplify the user's digital journey. It also helped shape the new visual direction that illuminates Acadian's place as a premier thought leader and innovator through their Insights content. Subsequent strategy phases two and three provided an opportunity to build and implement the newly defined digital experience.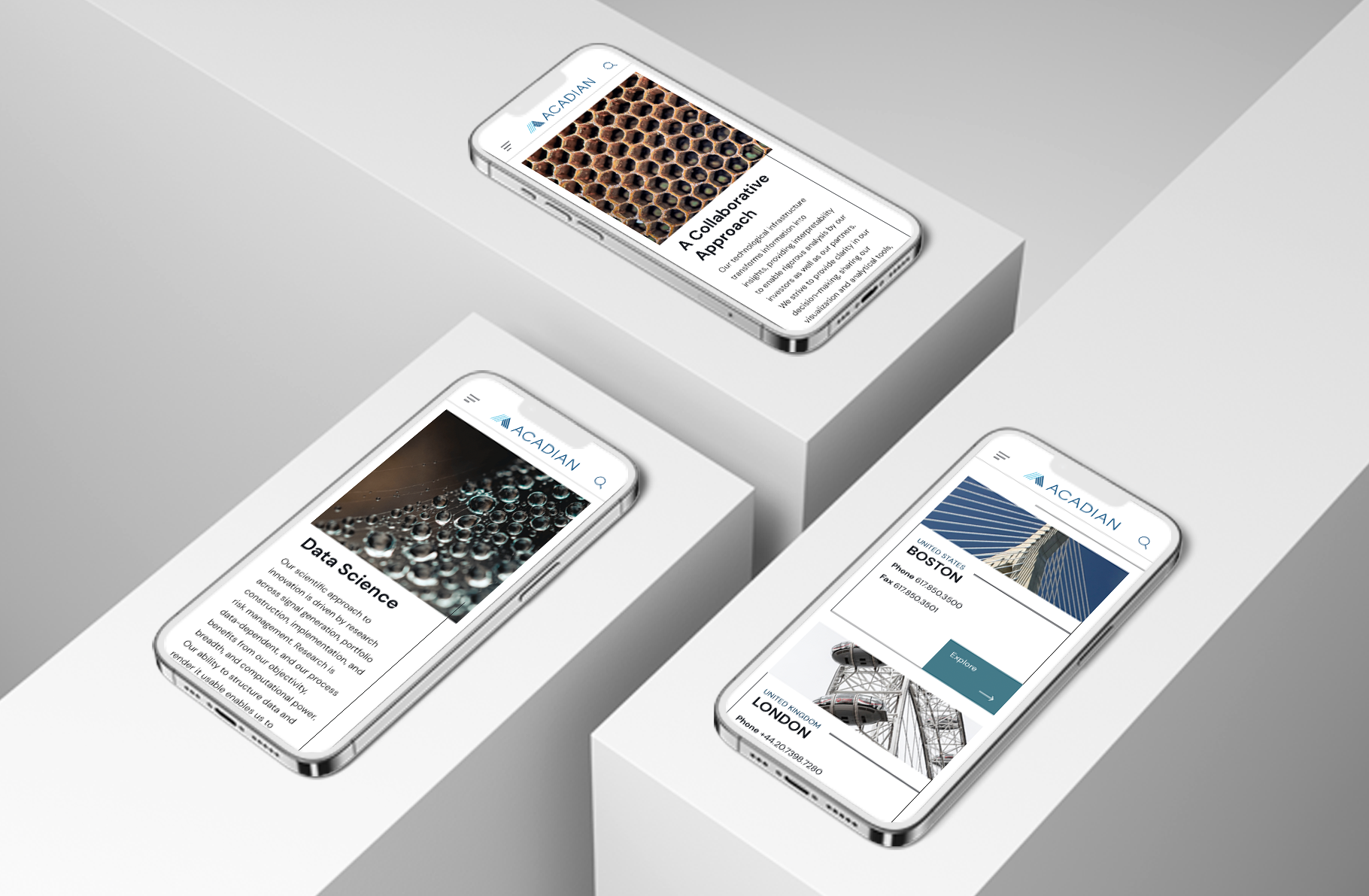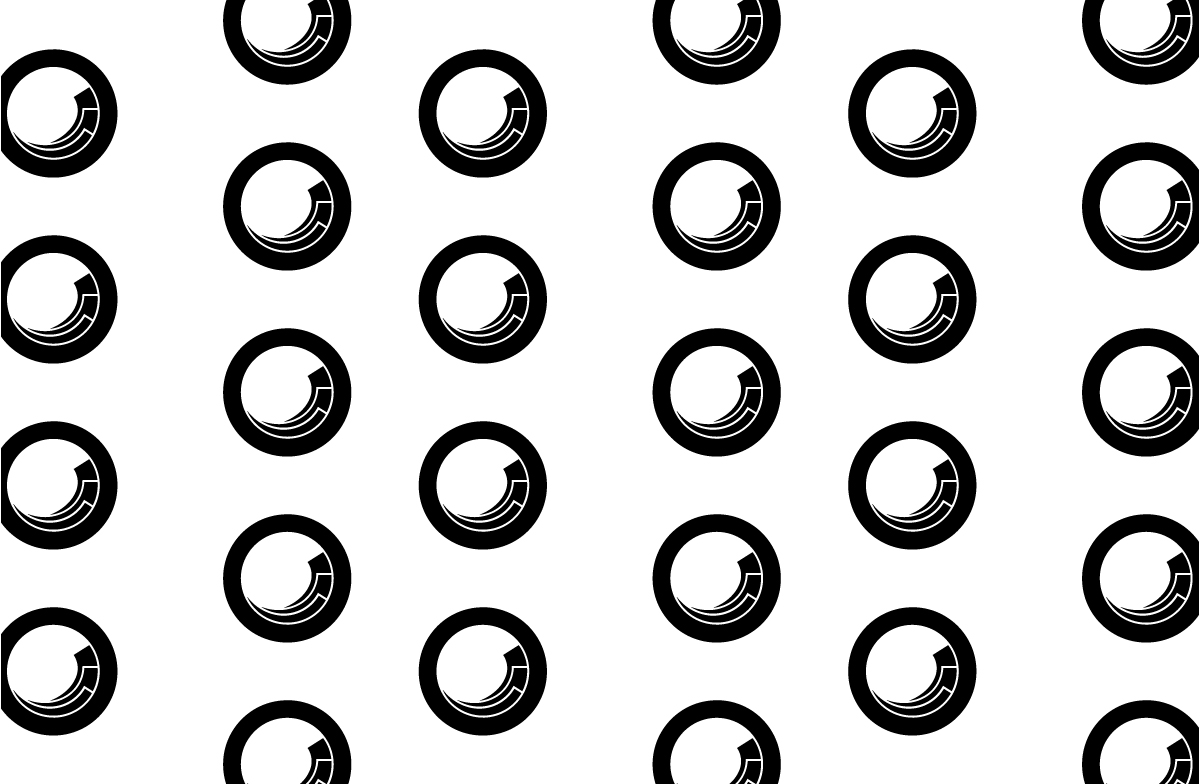 The Outcome
Experience optimization led the Verndale team to begin observing critical areas of Acadian's homepage and thought leadership content supported by Google Analytics. Customer engagement was consistently monitored, including when visitors read, shared, emailed, and printed articles. On a year-over-year basis, conversions experienced a 42% increase driven by a 30% jump in article completion and a 308% spike in shared articles on social. Additionally, the redesign produced a more efficient website performance and showed improvements in bounce rate, page sessions, and average page duration.
Jump in Article Completion
Lift in Shared Articles on Social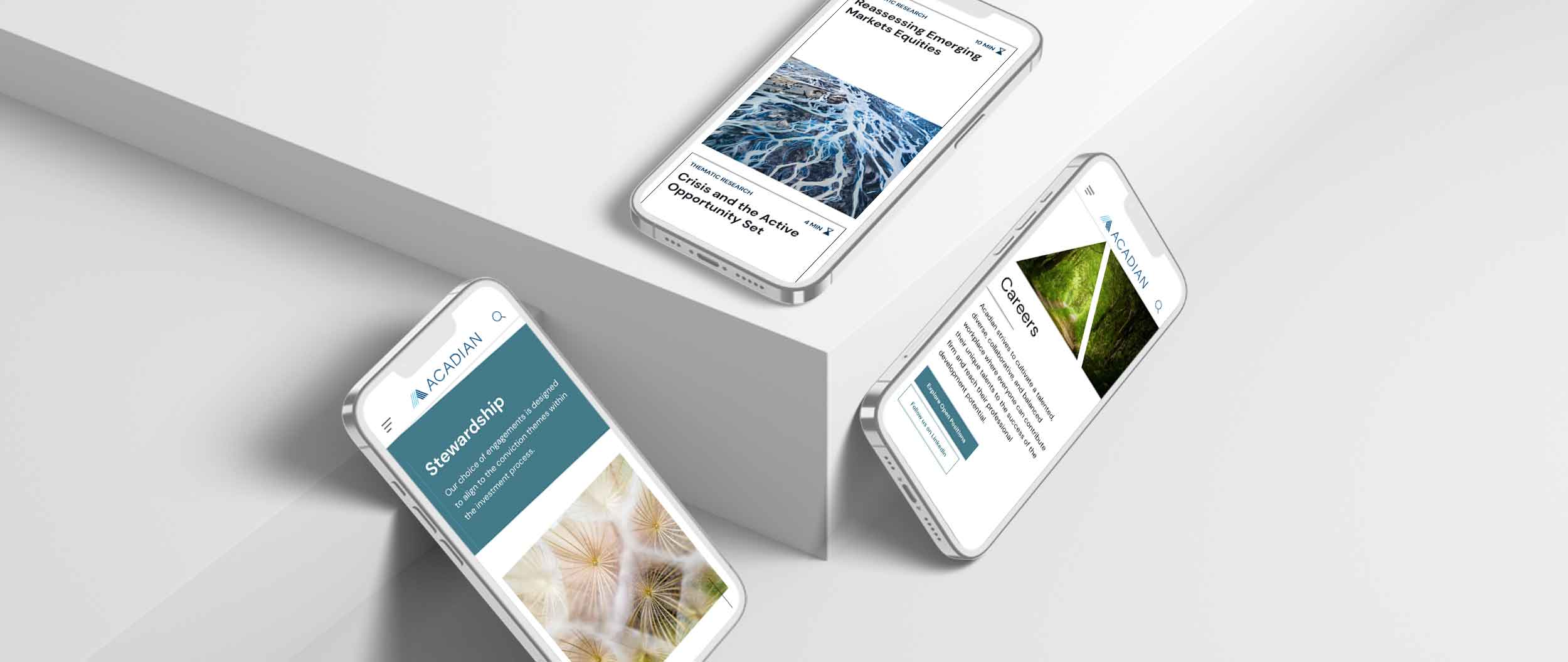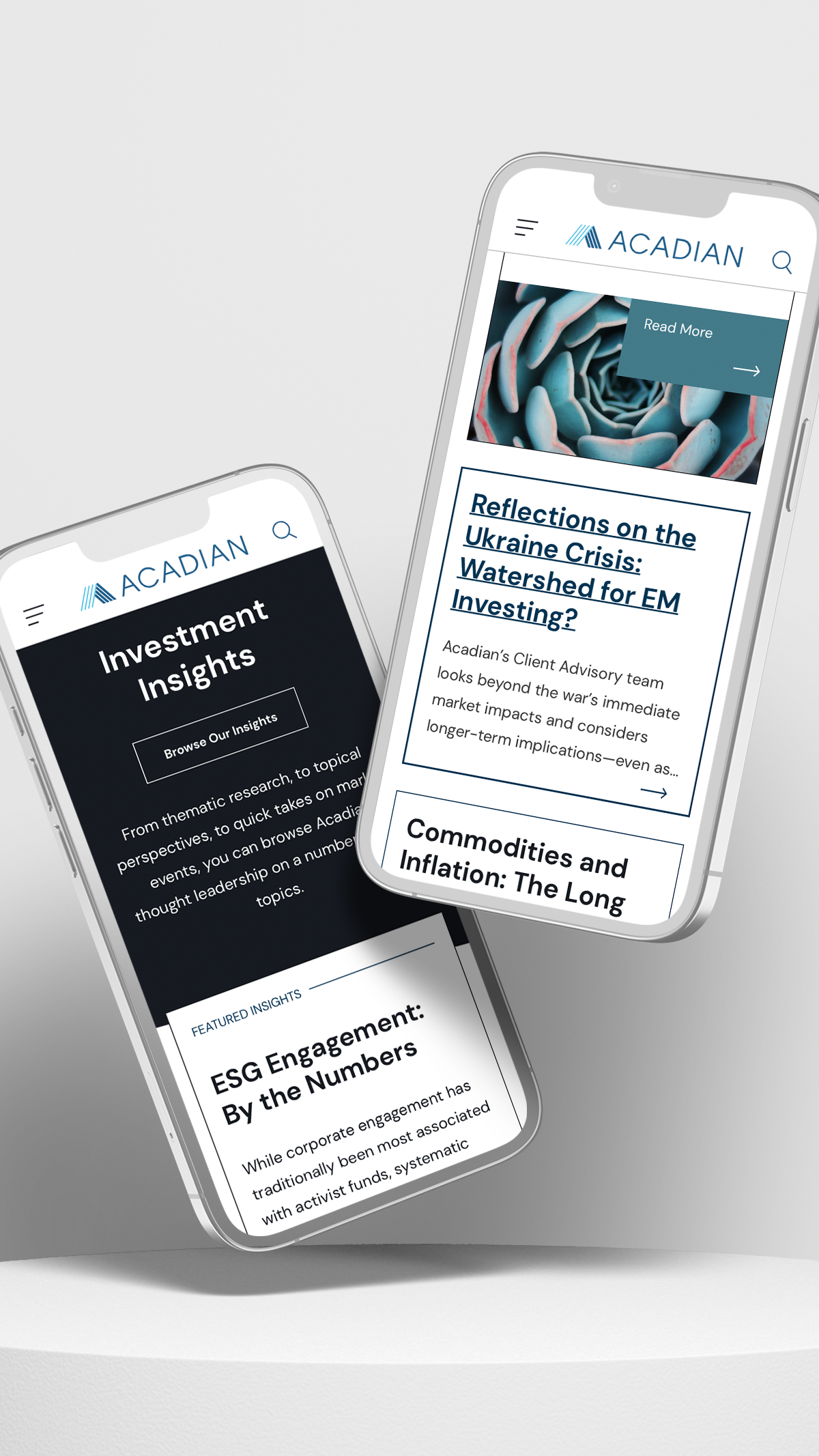 How We Got It Done
Technologies
Sitecore
Google Tag Manager
Google Analytics
Get in Touch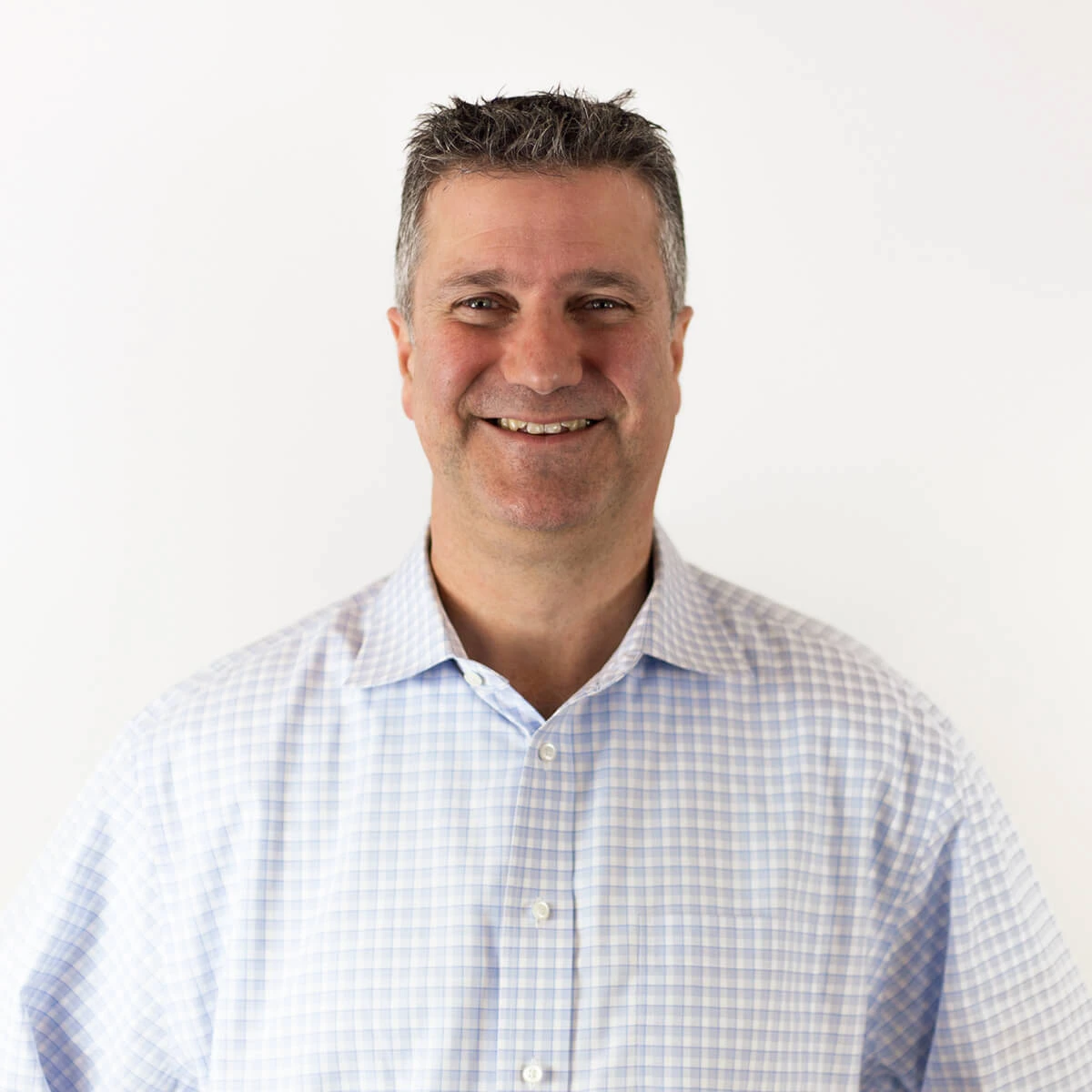 Allen Schweitzer
Chief Revenue Officer
Success Stories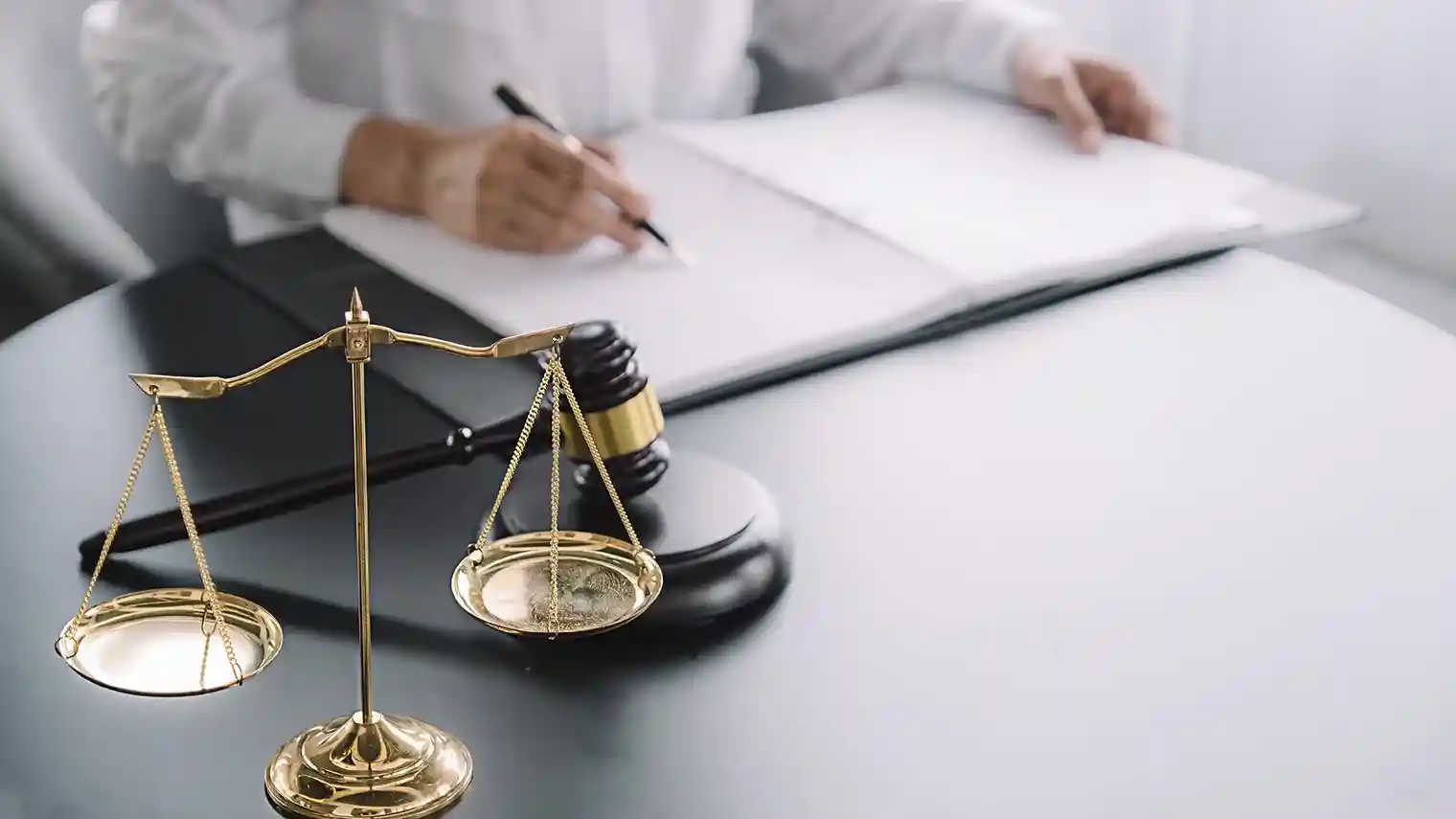 WilmerHale's online presence needed to reflect its firm's professional achievements and bring its A-List recognition status to the forefront through content and design.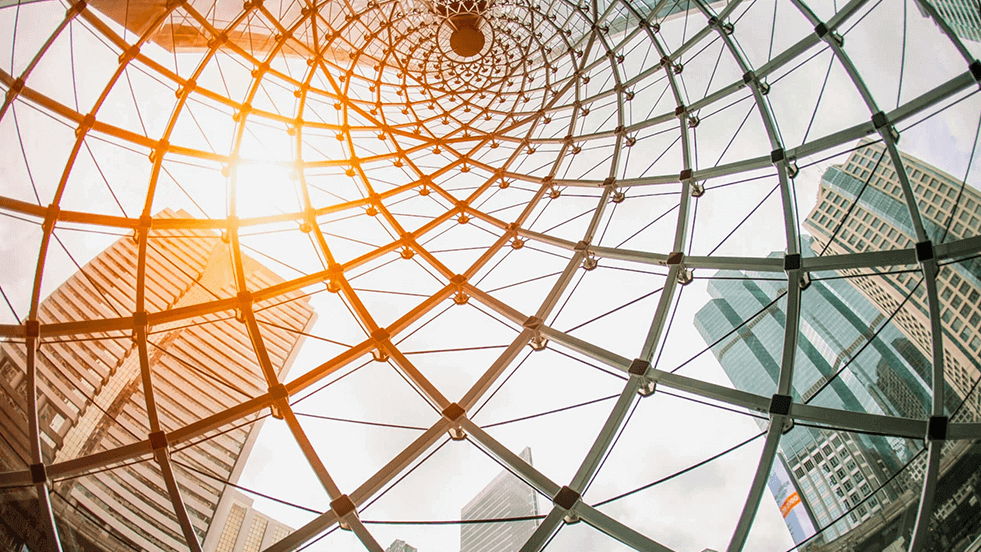 One of the world's leading organizations of independent audit, tax, and advisory firms worked with Verndale to create an immersive online experience that drove demand and consumption.