See All Our Insights
29 Eye-Opening Facts About Digital Transformation in Business
Jan 19, 2017 • 5 Minute Read • Chris Pisapia, Chief Executive Officer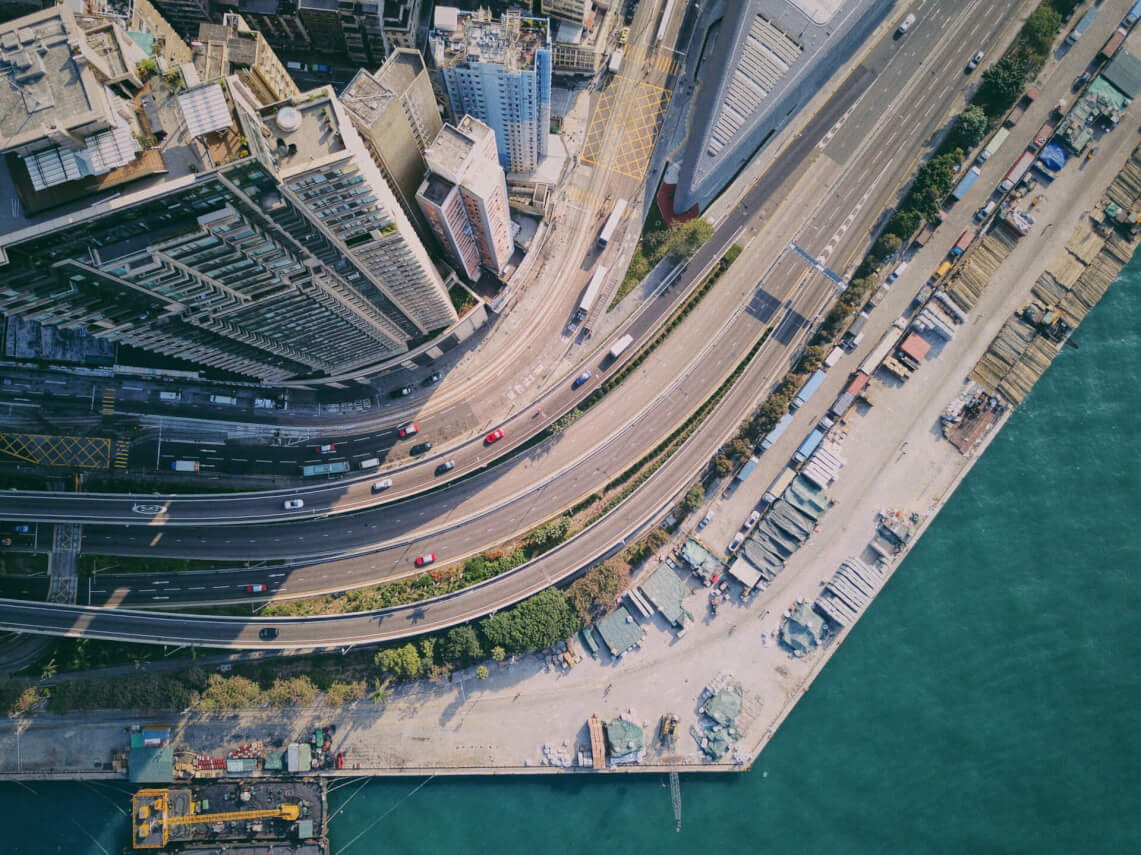 Part 3 in our series on digital transformation and the importance of change management. Read The Executive's Guide to Managing Change with Digital Transformation for more.
If you still aren't convinced on the importance of change management, the 29 facts below should make a believer out of you!
On the importance of transforming the customer experience:
1. By the end of 2017, the vast majority of the world's largest businesses will put digital transformation at the center of their corporate strategies.1
2. The highest and most critical priority for operations executives globally is to improve the experience of customers. 2
3. Only 5% of executives surveyed were able to claim they have a seamless customer experience across channels today. 3
4. In our own industry benchmark research, we found user experience for commerce is either a high or very high priority for 73% of respondents. 4
5. 90% of US consumers feel that organizations are disjointed and dysfunctional, forcing them, for example, to repeat information as they are shoved from one silo to another. 5
6. 86% of organizations believe their organization should execute a business transformation initiative regularly just to stay competitive and relevant. 6
On the failure of digital transformations and change management:
7. Studies have found that the #1 challenge in executing a transformation initiative, once the decision has been made to move forward, is change management. 7
8. A full 70% of change management programs fail to meet their goals, often due to a lack of planning for what happens post-launch. 8
9. 48% of companies are not prepared to execute business transformation. 9
10. Only 26% of managers at large global enterprises agreed that their analytics program had met or exceeded their expected business outcomes, and only 31% felt their digital initiatives did the same. 10
11. $100 billion is wasted each year on digital and analytic business transformations that do not deliver what they promise. 11
12. In 1995 it was found that only 30% of change programs succeed.12 Years later, and the same success rate holds true today.
13. Only 27% of companies said that their executives possess the skills necessary for digital transformation. 13
14. In another, 48% of respondents say their companies don't have the necessary capabilities to ensure that change is sustained. 14
On successful change management:
15. The ROI for large-scale industrial change projects was 143% of the expected return when paired with excellent change management programs, compared with only 35% when change management was poor or absent. 15
16. Transformations with clear, unambiguous metrics and milestones are 7X more likely to succeed. 16
17. 51% of executives cited support from leadership as the top reason for success of a business transformation initiative. 17
18. Firms with a vision were twice as profitable as the S&P 500 as a group, and their stock price grew nearly 3 times the rate of others. An analysis of Average Compounded Total Return found the vision-driven firms earning their investors 17.69% more than the S&P 500 overall. 18
19. A McKinsey survey of nearly 2,000 executives with recent experience of major change found that programs were six times more likely to succeed if they were structured around readily understandable themes. 19
20. Forrester found that there is no clear consensus on who should own the digital vision and strategy. Currently, ownership is divided between the CEO (38%), CIO (33%) and other senior leaders (29%). 20 For digital transformation to be successful, leaders from across the business must work collaboratively toward realizing a shared vision.
21. Programs that encouraged employees to take the initiative and contribute to change had five times the success rate of those with a purely top-down thrust. 21
22. The most commonly used metric to track the status and progress of transformation initiatives during the day-to-day execution phase are schedule performance (e.g., actual vs. planned milestones). 22
23. Only 29% of respondents feel that implementing digital metrics and measurements was a critical component to enabling digital business. 23
24. 45% of companies trust third-party vendors to support its digital transformation initiative to provide a better customer experience. 43% choose to do so to reduce burden on internal resources, and 40% do so to reduce liability and risk. 24
On technology, BI and Automated Deployments
25. Developers see the use of cloud increasing in the future, the majority of respondents predicting that by 2018, between 60-100% of the server-side code that is written today will be deployed to cloud environments. 25
26. 71% of firms say their organization uses some release management automation, but only 20% have fully automated the release process. 26
27. Approximately 70-75% of all technical spending at US Firms is spent on maintaining and operating the tech organization, systems and equipment (MOOSE). 27
28. The average enterprise already has two to nine BI platforms - some even use 10 or more. 28
29. 50% of organizations surveyed do not have a well-established process for managing change to organizational structures and business processes based on new BI functionality. 29
For more information on how to position yourself for success with a digital transformation initiative, read The Executive's Guide to Managing Change with Digital Transformation. This free guide from the team at Verndale walks through the importance of change management, explores why many digital transformation initiatives fail and offers some practical ways to improve change management after digital initiatives are launched.
---
1Digital Transformation Predictions, IDC, 2015 https://www.idc.com/getdoc.jsp?containerId=prUS40553515
2Forrester's Business Technographics® Global Priorities and Journey Survey, Forrester Research Inc., 2015
3The Digital Evolution: Learning from the leaders in digital transformation report, Economist Intelligence Unit, 2015
42016 Digital Commerce Report: Strides and Shortfalls in Strategy and implementation, Verndale, 2016
5Digital Transformation in the Age of the Customer, Forrester Research Inc., 2015
6Making the Change, Planning Executing and Measuring Successful Business Transformation, Forbes Insights, 2014
7Making the Change, Planning Executing and Measuring Successful Business Transformation, Forbes Insights, 2014
8How Do I Implement Complex Change at Scale?, McKinsey & Company, 2011
9Making the Change, Planning Executing and Measuring Successful Business Transformation, Forbes Insights, 2014
10Genpact, Two thirds of digital transformation projects fail. (2015, September 28). Retrieved from http://www.consultancy.uk/news/2656/two-thirds-of-digital-transformation-projects-fail
11Genpact, Two thirds of digital transformation projects fail. (2015, September 28). Retrieved from http://www.consultancy.uk/news/2656/two-thirds-of-digital-transformation-projects-fail
12How do I implement complex change at scale? McKinsey & Company, 2011
13Skills for Digital Transformation, SAP, 2015
14Culture's role in enabling organizational change, PWC, 2013
15"Change Management That Pays," McKinsey Quarterly, 2002
16How do I implement complex change at scale? McKinsey & Company, 2011
17Making the Change, Planning Executing and Measuring Successful Business Transformation, Forbes Insights, 2014
18Lipton, M. (2004, January). Walking The Talk (Really!): Why Visions Fail. Retrieved from http://iveybusinessjournal.com/publication/walking-the-talk-really-why-visions-fail/
19What successful transformation share: McKinsey Global Survey results, McKinsey Quarterly, March 2010
20Digital Transformation in the Age of the Customer, Forrester, 2015
21How do I implement complex change at scale? McKinsey & Company, 2011
22Making the Change, Planning Executing and Measuring Successful Business Transformation, Forbes Insights, 2014
23Forrester, June 2015
24Forrester, June 2015
25-29DevOps Makes Modern Service Delivery Modern, Forrester, 2015
2023 Trends Report: Digital Customer Experience
Aug 10, 2023 • Stephanie Nardone, Content Marketing Manager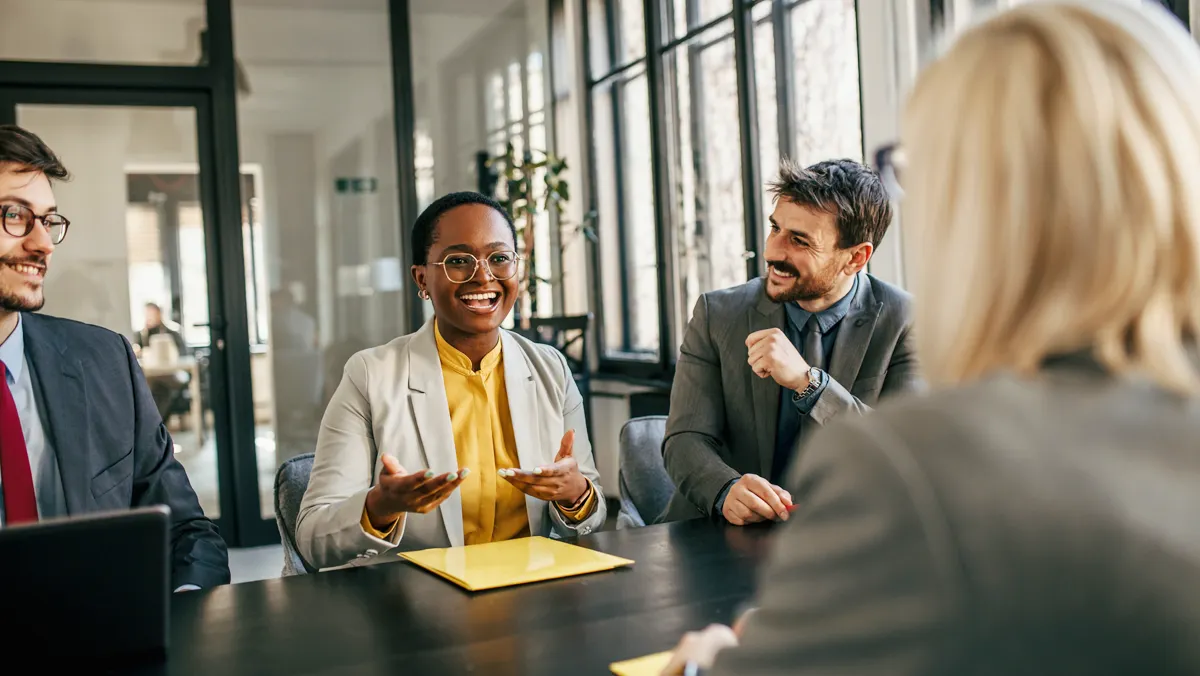 Continue Reading
Continue Reading