Each new year brings a new crop of articles covering trends and predictions for just about every industry and job function. And we're no strangers to this kind of article. We've published plenty of posts about 2020 customer experience trends covering industries like healthcare, B2B manufacturing, financial services, higher education, and more.
And while these kinds of annual trends are important to track, your customer experience strategy needs to focus on the bigger picture, too. You don't just want to know about digital CX trends for 2020—you need them for the entire decade.
As you build out your long-term digital customer experience strategy, the following four trends should take center stage for the next ten years.
1. Automation for the Majority of Customer Interactions
Automation is nothing new for customer experience strategies. In recent years, you've probably taken any opportunity to automate operations to increase efficiency and keep pace with ever-grown consumer demand for on-demand experiences.
However, we're far from reaching the potential of automation in CX strategies. According to a Futurum Research report, more than two-thirds of customer engagement will be handled by various smart machines powered by artificial intelligence. Whereas much of today's automation is limited to first-touch, top-of-funnel interactions, technology and consumer acceptance will soon reach a point where decisions can be made through automated systems the majority of the time.
The key change that will fuel this trend will be an increased ability to provide empathetic automated experiences This means that you'll be able to deliver more personalized and relevant experiences to your customers that are completed via smart machines as much as 69% of the time.
This isn't something that will happen overnight, though. Over the next decade, CX pros must build up the proper balance of technology, data, and analytics systems to get to a point where automation can be trusted for more real-time engagement.
2. Alignment Between CX Capabilities and Consumer Expectations
Sometimes it can feel like artificial intelligence, machine learning, voice interaction, chatbots, augmented reality, virtual reality, and other innovative CX technologies have been around for so long. However, we're only in the early days of adoption, which has left us with a gap between the CX capabilities of brands and the expectations of consumers.
If you've ever felt like your customers are weary of innovative, tech-driven experiences, you might be holding your business back in the 2020s. The Futurum report found that 78% of brands believe consumers are uneasy dealing with technology in stores. And yet, just 35% of consumers say they feel that way. Over the next 10 years, this gap will close as you align your CX capabilities with consumer expectations.
As you consider how to align with CX demands, keep in mind how consumers will feel about technology by 2030:
80% expect to accept deliveries by drones or self-driving vehicles
81% expect to engage with brands through chatbots
78% believe AR, VR, and mixed reality will play a significant role in retail experiences
56% say they'll be visiting remote locations through mixed reality devices
80% will use some kind of smart assistant (Google Home, Amazon Alexa, etc.) to make online purchases and/or control a smart home
Your customers are expecting major changes in customer experience. Successful companies in this new decade will set themselves up to deliver.
3. The Continued Rise of "As a Service" Models
The last 10 years have been defined by the expansion of SaaS business models. But in the 2020s, the "as a service" model will continue to extend far beyond software. Some believe that even something as simple as a buying a lawnmower could start to shift toward a rental/as-a-service model rather than a typical product purchase.
This kind of "Uber of Everything" idea isn't necessarily new. However, the real challenge for CX pros in the 2020s will be continually addressing the need for customer loyalty as the "as a service" models set in. Customer loyalty already plays a critical role in your business, but the CX factors that boost it may change in the coming years. For now, 58% of brands believe high quality is the top factor in consumer loyalty whereas consumers cite low costs and discounts as their main motivators.
With so much competition, low costs and discounts won't be enough to build loyalty in the 2020s. Expect omnichannel experiences, CX innovation, and personalization to play a more significant role in your ability to boost loyalty for "as a service" models.
4. Going Further with 5G Connectivity
For all the mobile capabilities we have today, they pale in comparison to what 5G networks promise. And with mobile carriers starting to roll out real 5G connectivity, it's clear that the 2020s will be dominated by the new network's potential.
According to Ericsson Research, 5G might have even more potential than most expect. Compared to the screen-based experiences that 4G LTE networks can deliver, Ericsson believes that 5G will open us up to a world of customer experiences that hit all of our senses—not just sight and sound. You could easily get lost in thought considering the possibilities of digital aromas and truly immersive virtual realities. But from a digital CX perspective, it's more important to mentally prepare for the significant changes that 5G will introduce.
When 5G networks go mainstream in the next few years, there will be a major opportunity for brands to win market share by being first movers with CX innovation. Staying ahead of the technology and designing an adaptable CX strategy will make all the difference in your ability to maintain competitive advantages.
These bigger picture trends are meant to help you get in the right mindset for long-term CX success in 2020. They exist alongside the usual short-term trends, like the rise of AI chatbots, growing voice commerce, increased demand for big data analytics, personalization expectations, and data privacy concerns.
When you strike the perfect balance between big picture and short-term CX trends, you're able to adapt continuously to consumer expectations and achieve long-term success.
2023 Trends Report: Digital Customer Experience
Aug 10, 2023 • Stephanie Nardone, Content Marketing Manager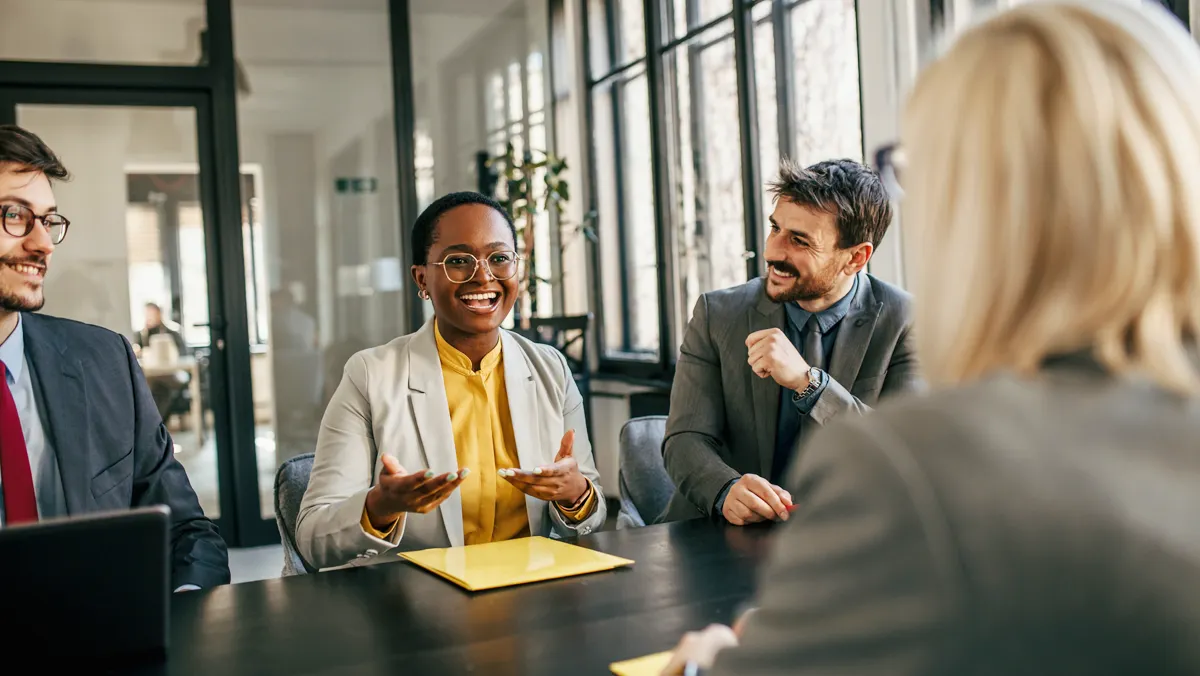 Continue Reading
Continue Reading