See All Our Insights
Boost your Chatbot's IQ with Sitecore's Composable Stack
Nov 18, 2022 • 4 Minute Read • Sandy Foley , Technical Architect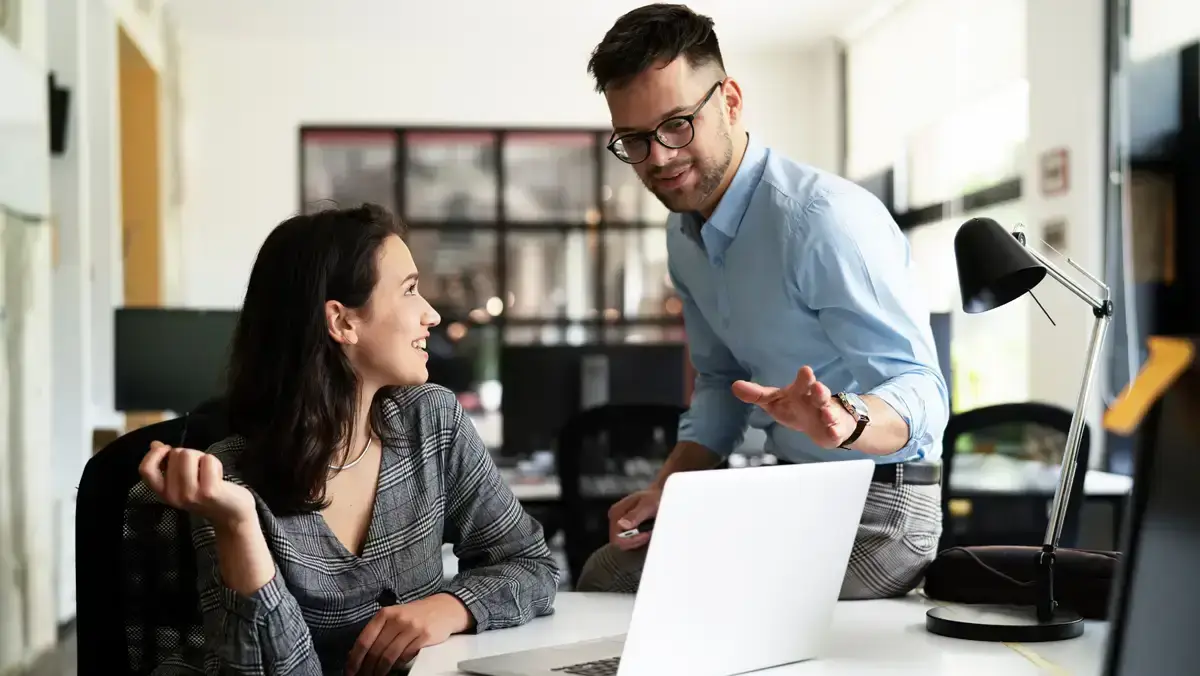 Why should you embed conversational chatbots into your customer experience and what are the tools to enhance that experience? This article discusses how optimizing your chatbot behind the scenes can help power up customer interactions and engagements.
Chatbots are up there on the list of inventions and innovations that help shape modern business. If you're already using chatbots for your business, it's likely reshaped how your teams operate. Whether you're a retailer with a customer service bot filtering through complex customer returns or a B2B organization trying to generate leads on your website, chatbots innovate the customer experience.
A conversational automation solution (CAS) is a customer-facing engagement tool front and center in B2B or B2C business scenarios. It can serve as an extension of your organization and help create seamless interactions with visitors.
For marketers, they can boost lead generation
For sales, they can help close more deals by recommending the right product to a buyer
For customer service teams, they can reduce churn and increase satisfaction
And while your team is relying on your chatbot to interact and engage with your customers, it's more beneficial if that chatbot is leveraging data to do so. Integrating with an intelligent solution can help enhance your chatbot's programming and deliver more powerful interactions.
The right union between your chatbot provider and a digital experience solution is crucial to its success and providing engaging, personalized, customer data-driven experiences. We see this through Sitecore's solutions in their composable stack, including its Customer Data Platform (CDP), OrderCloud, and Discover, all of which offer their own benefits:
Sitecore's Customer Data Platform (CDP) helps transform data silos so your chatbot can engage and support every customer automatically using AI and behavioral-based insights. Turbocharge conversations and revenue using real-time data and segmentation. "Generally, chatbots are happy to present as chatbots. Seeming human is hard." But as a chatbot learns more within each instance, it becomes more real, solves more problems, and helps generate more leads.
OrderCloud, a digital commerce solution that supports personalized experiences, order management, and marketplace apps, is an API-first, headless cloud platform for B2B, B2C, and B2X. Areas of opportunities for OrderCloud to enhance your bot experience include sales-related inquiries, lead generation, general FAQs, order status, shipment schedules, re-ordering, segue into live chat, pricing, inventory, and general product inquiry.
And if you're looking to customize the shopping experience for your buyers or customers, Sitecore Discover provides an intelligent product search leveraging AI to amplify customer conversations by localizing and creating responses related to hyper-relevant and AI-driven product discovery.
Benefits of Boosting Your Chatbot's IQ
Chatbots are more than just a category in workplace automation, especially when Artificial Intelligence (AI) and data integration are threaded into the mechanics of the technology. Your B2B buyer workforce and experience can become more intelligent when it steps into this modern frontier of automated conversational interactions.
With Gartner predicting conversational AI to reduce contact center agent labor costs by $80 billion in 2026, AI will be a mainstream customer experience investment.
Benefits include improved productivity, higher customer satisfaction, increased conversion rates, and lower attrition. Here are a few examples of how businesses can reap those benefits:
Natural language processing (NLP) understands customer messages better, which gives a seamless interaction to your customer and a lasting impression of a streamlined experience.
Intelligent chatbots can host advanced chat conversations with customers and resemble a human. When they have these human-like interactions, they're more likely to put the customer in touch with the right person that's more appropriate for the inquiry while providing more information to the rep to assist the customer better. This flow is more approachable for the customer and leads to more productivity because your team can handle inquiries more efficiently. What's more, the technology improves over time, and your bot gets smarter through machine learning.
Sales and customer teams can spot areas for improvement and know what's working. When your chatbot is looping feedback and data to your teams, they can monitor performance and funnel attributions to evaluate customer journey stages and know where there are gaps in the conversation, flow, and your broader content or product strategy.
Robust intel from data collection can help drive engagement through personalized journeys. When your chatbot is driven by AI, it helps enable B2B marketing processes like collecting first-party intent signals. The feedback loop of data from your bot solution can inform a tailored experience that's hyper-personalized and seamless, providing informed recommendations to visitors.
Leveling Up Your Chatbot
As we mentioned earlier, the right marriage between your chatbot provider and Sitecore's composable stack is crucial to the success of your CAS.
There's a variety of opportunities to embed conversational chatbots into your customer experience and tools to help you get started. Optimizing your chatbot requires the right data working behind the scenes to power the mechanics of the conversational experience.
If you're looking for a new CAS, we went with Drift. As an agency that wants to simplify the visitor journey and get the user what they need, it helps serve the right conversation. When evaluating the CAS market, we landed on Drift because of its capabilities to handle audience segments. It fit our criteria and is a leader in the space of CAS contenders.
Next Steps to Boosting Your Chatbot Experience
The path to boosting your chatbot's IQ starts with defining and discovering variables across a roadmap based on Verndale's Discovery methodology. After outlining your vision and goals, we help select the right tools and implement those tools, as well as, ongoing testing and optimization, we partner with businesses at every step of the way. Contact us to discover, design, build, and optimize your chatbot's experience with Sitecore's composable stack.
Contributing Author: Hetal Dave
Analytics & Data Privacy in 2023
Nov 14, 2022 • 2 Minute Read • Andrea Goldstein, Senior Director, Digital Marketing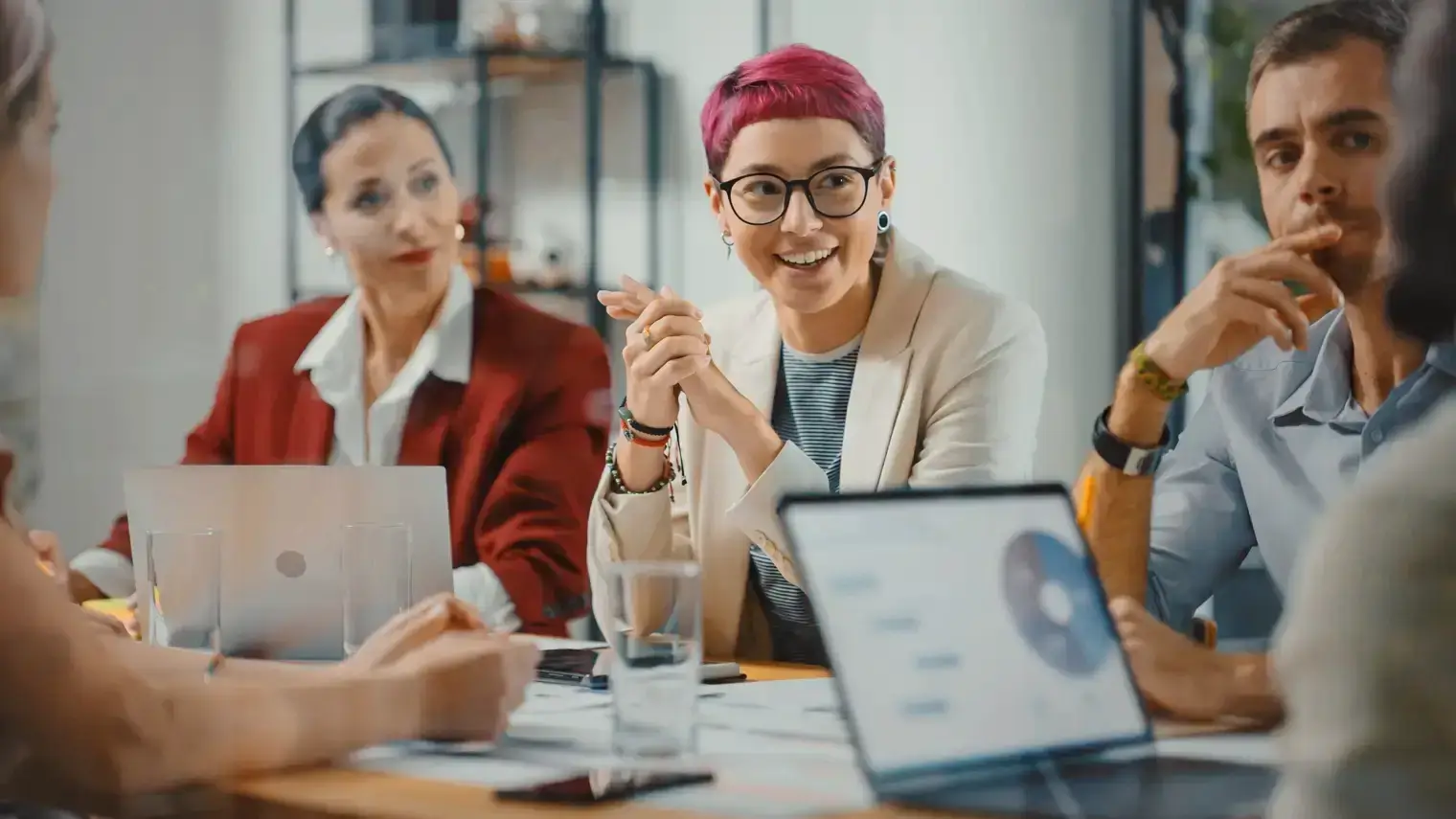 Continue Reading
Continue Reading