See All Our Insights
Selling the Experience: Digital Trends in Sports & Entertainment
Dec 15, 2022 • 5 Minute Read • Jason Lumsden, Salesforce Practice Lead - CMT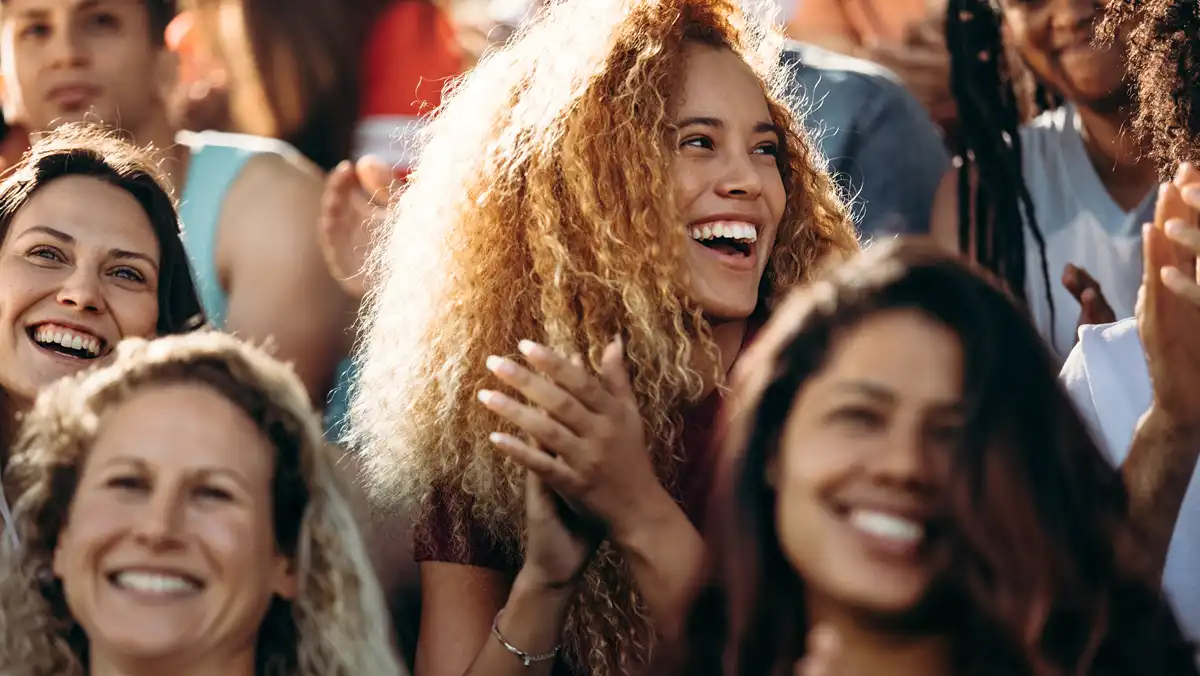 In the digital economy, it isn't enough for sports and entertainment venues to have a competitive team or die-hard fan base. Many organizations are fighting for their share of customers' wallets, along with everyone else. Venues are seeing empty seats in stadiums and places with even the most passionate fan bases. This dilemma isn't just a sports problem either. Concerts, horse racing, festivals, conferences, and e-gaming are all competing in this new remote-working and digital-first world. It wasn't long ago that professional sports teams didn't need to try to sell tickets. They didn't need to have any fancy customer experience platforms. They weren't worried about gathering data on purchases. There were no analytics or modeling on customer/fan behavior, and teams had limited technology budgets because the fans came anyways. That's all changed.
The plus side for many sports teams is that customer loyalty is usually strong. They generally already have a customer fan base that wants to engage with them, so the challenge becomes offering the right product to the right customer at the right time. Playing into this loyalty and offering better customer experiences using technology and digital tools will help venues get there, so fans and audiences engage more both on and off the field.
Making the Most of Customer Loyalty Using a CRM
Building on that loyalty digitally starts with connecting your employees on the front lines and automating the fan journey. Putting your employees in a position to succeed with the appropriate tools and being informed by data when it matters can mean long-term success out there on the field, so to speak.
For venues, a customer relationship management (CRM) platform can connect sales and marketing teams to scale and simplify workflows while providing customized offers quickly and easily.
Engaging with customers efficiently and effectively to win their hearts, mind, and dollars requires strategically motivating them to get into the game, literally and figuratively. The strategy begins with finding easier ways to manage ticket sales and corporate sponsorships, fill seats, create new fans, and customize the fan journey before, during, and after events.
With relationship management technologies in place, you can enable a 360-degree view of the engagement customers have with your team or venue, providing you with the insights needed to personalize the customer journey and achieve better outcomes.
A robust CRM can eliminate manual processes, automate workflows, holistically look at campaigns and manage communication, leads, and contacts, create and house contracts, bundle offerings, target customers, configure and quote packages with discounts, and much more. You're generating more revenue with a better customer experience and creating a more efficient sales and service experience for your sales force and marketing resources while reducing complexity and cost in your back office.
Filling Seats With Speed Through Configure, Price, Quote (CPQ)
There's momentum from sports teams and venues taking their digital capabilities and experiences to the next level to compete with all the entertainment options consumers have today. For other sports and entertainment organizations to compete on the same level and for the attention of new and old customers, they need to find ways to quickly and easily bundle offers and generate quotes for sellable assets, like premium seating and event space. Getting there requires organizations to queue up CRM integrations by adding CPQ capabilities that simplify even the most complex quotes, combining any number of assets - suites, sponsorships, discounts, bundles, and more - unique to any sports and entertainment organization.
The best part is this is all native to Salesforce and completely configurable, saving your company money in the long run. And CPQ applications often work with CRM platforms, Enterprise Resource Planning (ERP) programs, and other business technologies to ensure integrated data and accuracy. Quotes produced using CPQ are automated according to a preprogrammed set of rules, ensuring error-free pricing that accounts for quantities, discounts, customizations, optional features of products, multiple revenue types, and incompatibilities.
According to the "Salesforce 4th Edition State of Sales" report, sales reps spend just 34% of their time actually selling. And research shows that when a sales team is not selling, they're spending time generating quotes and proposals as well as gaining approvals. That same report determined that when CPQ is deployed and used correctly, users have reported:
10x faster quote generation
95% reduction in approval time
2x faster moving from quote to cash
30% quicker ramp-up for new reps
CPQ works with Sales and Service Cloud, where leads, customers, and sales opportunities are housed, pulling in contact details to generate quotes. Sales Cloud enables venues to manage thousands of prospects and customers, while Revenue Cloud and CPQ help operationalize the conversion of those leads and contacts into recurring revenue. Paired with Salesforce Pardot for marketing automation and email campaigns, Sales Cloud and Revenue Cloud are an even more powerful digital ecosystem for filling seats.
The Coveted 360-Degree View of Customers
Recent trends also include the introduction of a Customer Data Platform (CDP) / Master Data Management (MDM) to sports teams' and venues' digital technology stack that allow you to:
Consolidate leads and customer data from multiple data sources to enable better customer insights
Increase efficiency and productivity for internal sales teams
Gain a better understanding of the customer's golden record and a 360-degree view into buyer behavior
From concession stands, ticketing, web traffic, and event traffic (to name a few ways fans and customers engage), CDP and MDM open doors for organizations to turn marketing intelligence data into action-driven content. This tailored content helps target the local fan with a last-minute deal to get them through the door.
For example, you'll know if a fan actually walked through the door so you can follow up and continue their experience with a survey or discount on season tickets. And, if you're looking to target fans who didn't make it to the game, you'll know who abandoned their cart and can launch the next-best offer.
By systematically integrating customer data, opportunities for omnichannel engagements become endless, enabling you to go from transactional and one-off moments to segmented and personalized experiences. Plus, arming your sales and service teams with intelligent marketing data will help them prioritize who they talk to and target, further empowering their workflow, customizing their clientele's experience, closing more deals, and renewing contracts more quickly.
For Hollywood Park and SoFi Stadium, this opportunity persists across all its tenants, including the LA Rams, LA Chargers, and any event held at the stadium. It doesn't matter if the fan is attending an NCAA game or a concert, Sofi Stadium wants their visitors to have the best offer and a personalized experience for everyone.
Connecting the Internal & External User Journey
Start eliminating manual processes that cause fragmented experiences and automate workflows so your team can be efficient and set your organization apart from others. The user experience journeys on both ends need to be connected and aligned across systems so your business relationships can improve and grow. CRM and CPQ systems and platforms can make all the difference for customers and employees.
Next Steps to Prioritizing the Digital Journey
Implementing these tools requires immersive planning and road mapping to have the most impact. And to be prepared for any friction along the way starts with prioritizing the digital journey. A professional partner with tried-and-true techniques in implementation and optimization can help you get there.
Interested in pinpointing your organizational priorities and optimizing your digital transformation for a better employee and customer experience? Get in touch. Our sales team can provide a unique approach tailored to your organization's needs.
Bold New Sitecore Symposium Announcements
Dec 09, 2022 • 4 Minute Read • Elizabeth Spranzani, Chief Technology Officer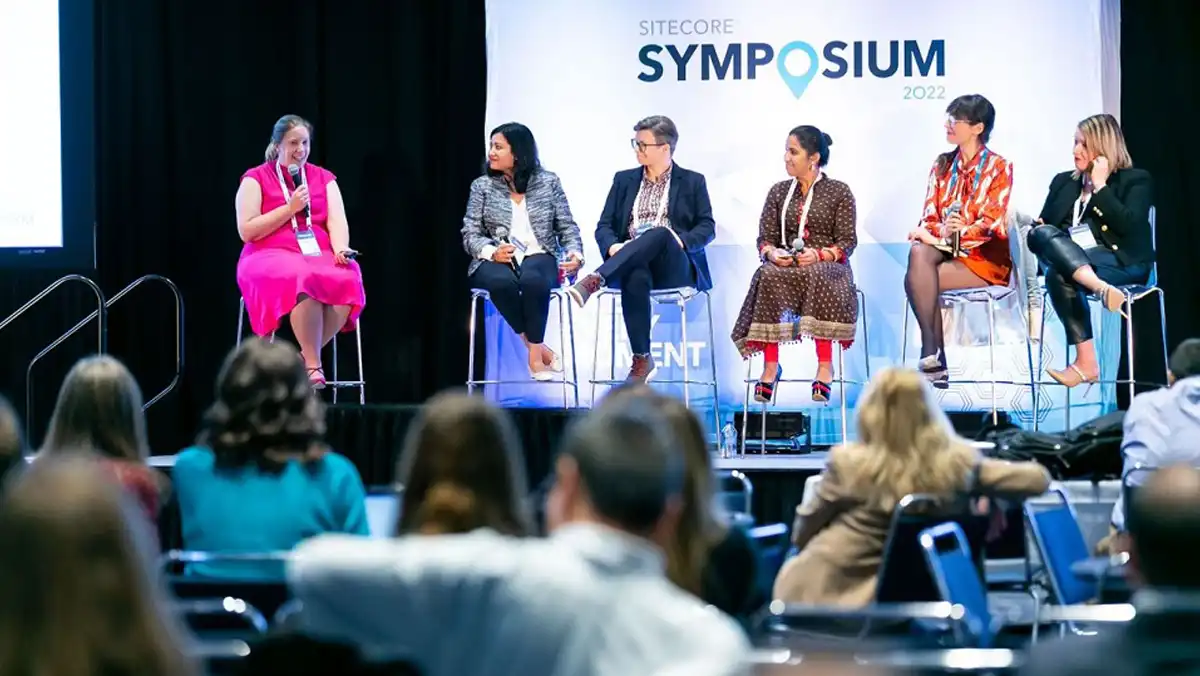 Continue Reading
Continue Reading