Here at Verndale, we love to get involved, to give back, to be there for our communities, and to push each other to grow, especially through volunteer efforts. And because we care about our employees and the causes that have deep meaning and pull at our team's heart strings, we created a way, with the help of a few Care Bears of course, to empower our team to make a big difference.
Established in March of 2016, Verndale Cares is our way of supporting our employees and their causes by helping our offices get organized around and involved in community service efforts. Since the program's inception almost two years ago, our global team has been dedicated to over 12 of charities across the globe. How amazing is that?
Our first Verndale Cares event was at The Greater Boston Foodbank, where our team packed 14,201 pounds of food and made 10,371 of meals possible for families in need. Since then, we haven't stopped, and we don't plan on stopping anytime soon. Here's a look back at our favorite Verndale Cares moments:
Rebuilding Together - National Rebuild Day
Volunteers in Boston and LA worked hard to rebuild homes for families in need. From repainting fences and building flower beds to sanding and painting roofs, our team made an impact in their local communities!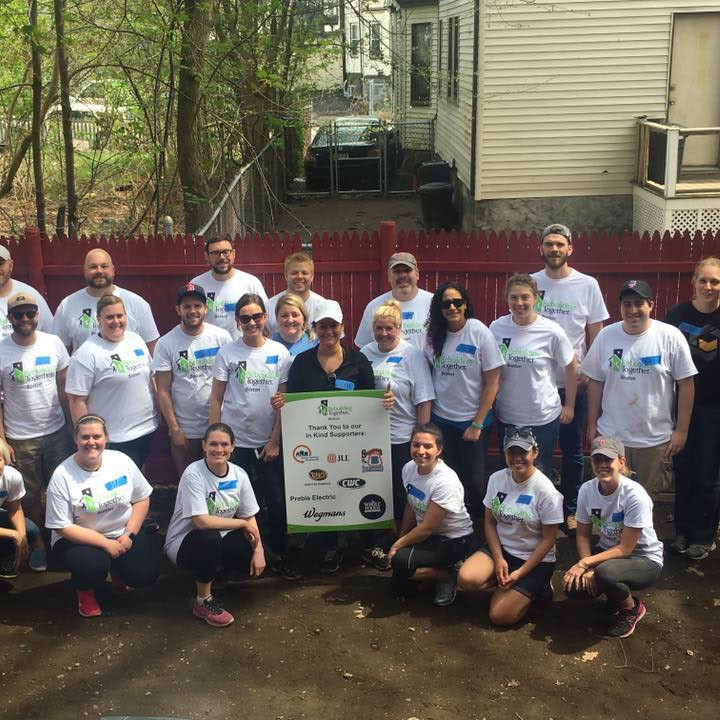 Rebuilding Together Long Beach
Our Verndale Cares team in LA participated in Make a Difference Day through the Rebuilding Together organization. Together, a group of volunteers spent an entire day repainting a Long Beach community member's home.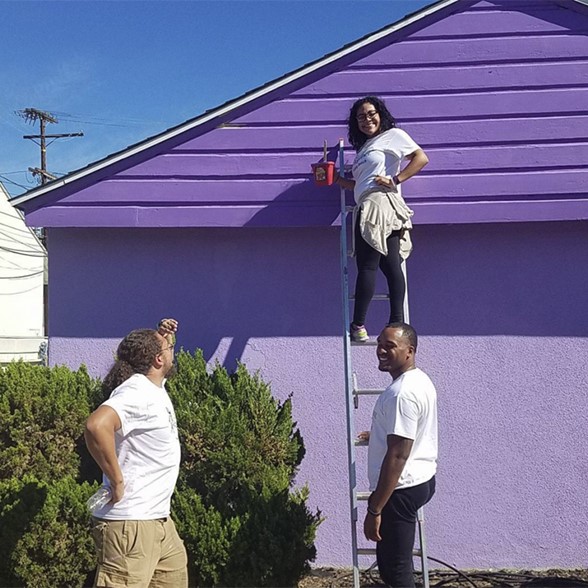 Acharya Rakum School for the Blind
Our Verndale Cares team spent time with students in Bangalore, India at the school for a day of playing games, singing favorite tunes, and eating plenty of chocolate!
Go Red For Women, National Wear Red Day®
Our Verndale Cares teams in Boston and LA wore red to support the American Heart Association's national movement to end heart disease in women.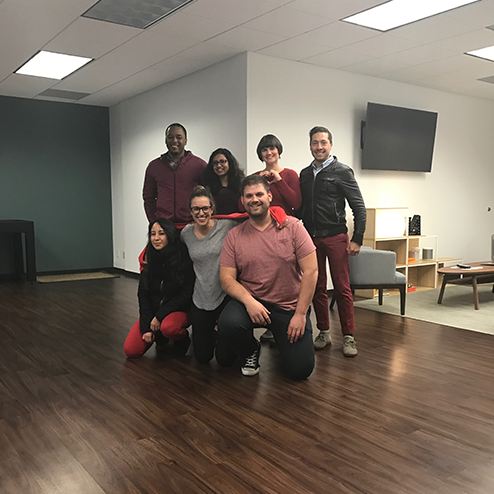 Los Angeles Regional Food Bank
Our Verndale Cares team packed over 4,000 boxes for those in need in Southern California!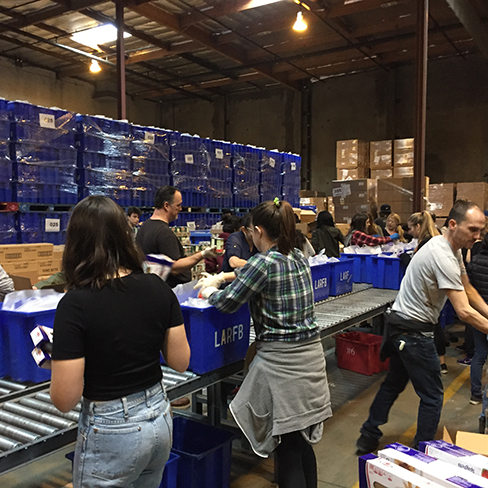 Ecuador Earthquake Relief
The Quito team volunteered for Earthquake relief where they collected, sorted and packed donations to be distributed to the cities where people were most affected.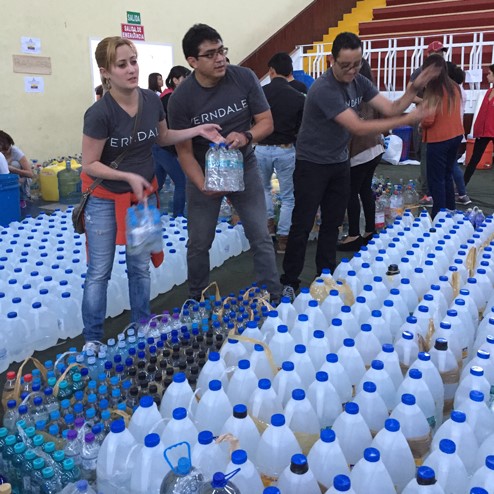 Tour De Palm Springs
The Tour de Palm Springs ride supports many of the local charities in the Coachella Valley. Our Verndale Cares LA team had a blast during the 25-mile route!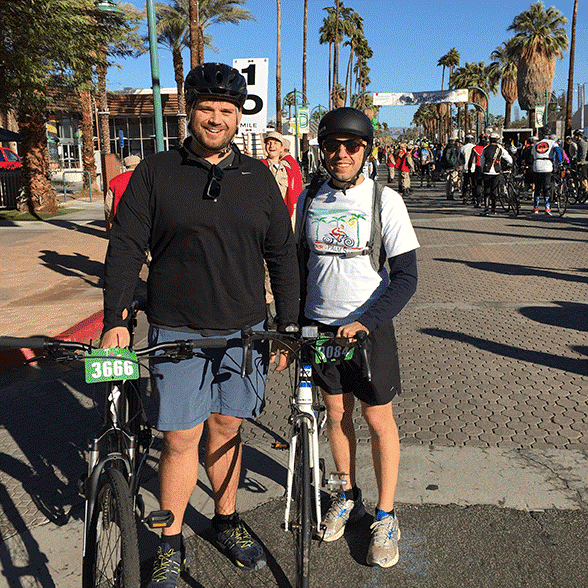 Holiday Giving
Our Verndale Cares teams in Boston and Los Angeles donated and delivered toys to the children of the community through Toys for Tots this holiday season! Our Quito team also delivered toys to the children of the Aldeas Infantiles S.O.S organization.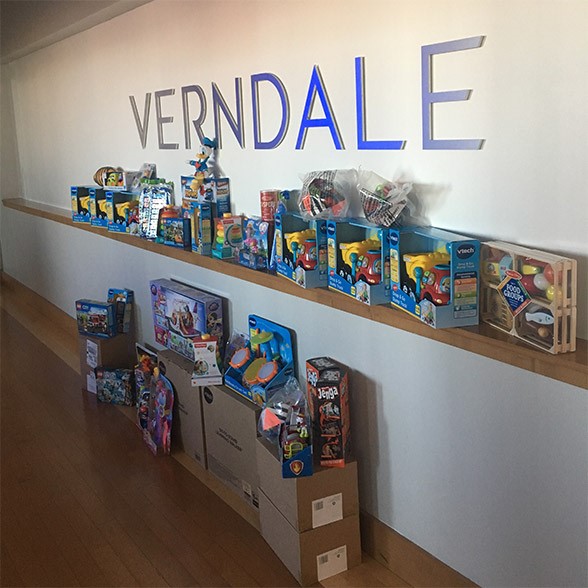 Akashapparavakal Center
The Verndale Cares team paid a visit to the patients of the Akashapparavakal Center in Bangalore for a day of singing, games, and education on the facility and what it offers to its patients.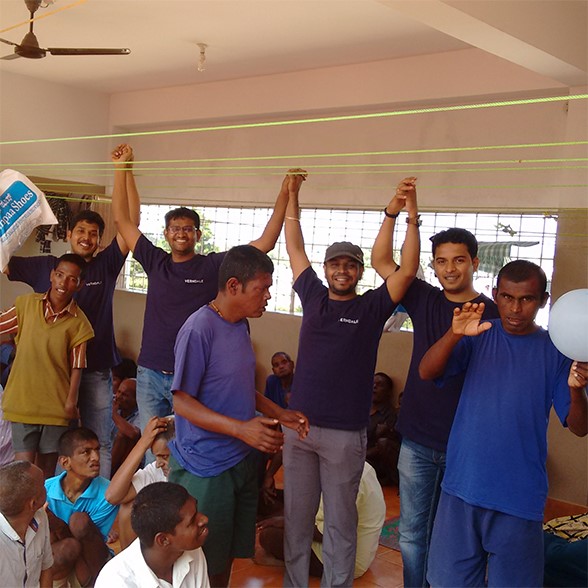 PAE Animal Shelter
Our Verndale Quito volunteers visited the PAE animal shelter to deliver donations, learn more about the current situation of stray dogs in Quito as well as walk and play with the dogs to give them some exercise and love.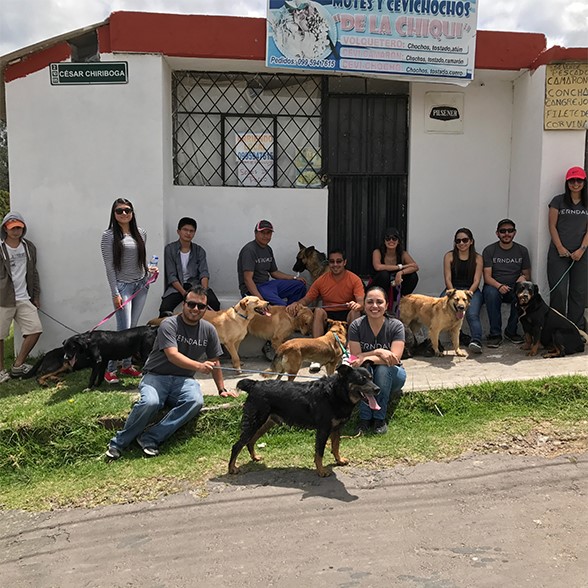 Boston Marathon Jimmy Fund Walk
Walkers from Boston participated in the 2016 Boston Marathon Jimmy Fund Walk. Money raised will be used to help further cancer research and improve care for patients and their families.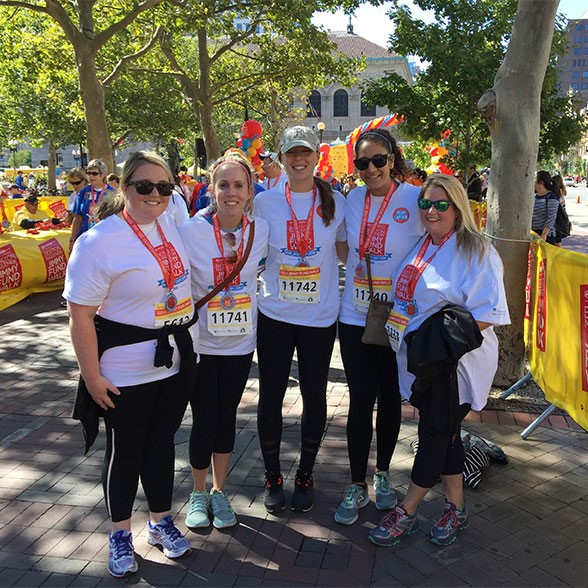 Samarthanam School
We visited the Samarthanam School dedicated to disabled and underprivileged children for a day of singing, acting, yoga, academics, games and prizes!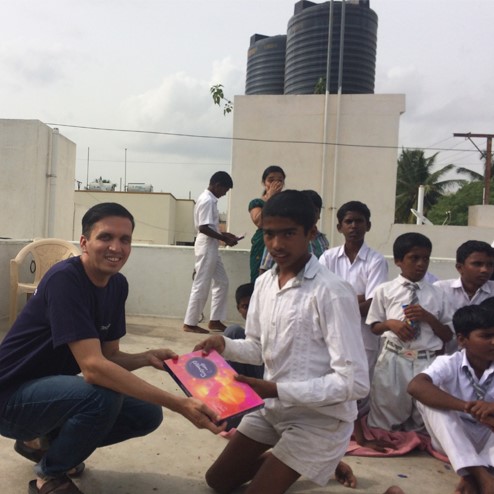 The Perry School Student Day
Our Boston office hosted a class of 25 students from The Perry School who were engaged in learning about Verndale, what we do and how we do it. Students went through the entire project process to then create and present webpages at the end of the day.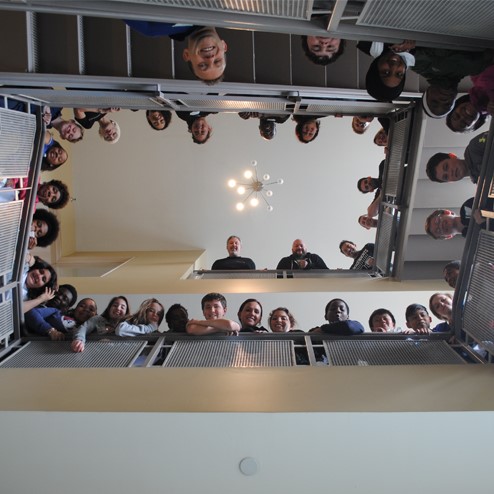 Our team's hearts have grown bigger and bigger with each Verndale Cares experience. We can't wait to keep giving back this year - stay tuned for what's to come!
2023 Trends Report: Digital Customer Experience
Aug 10, 2023 • Stephanie Nardone, Content Marketing Manager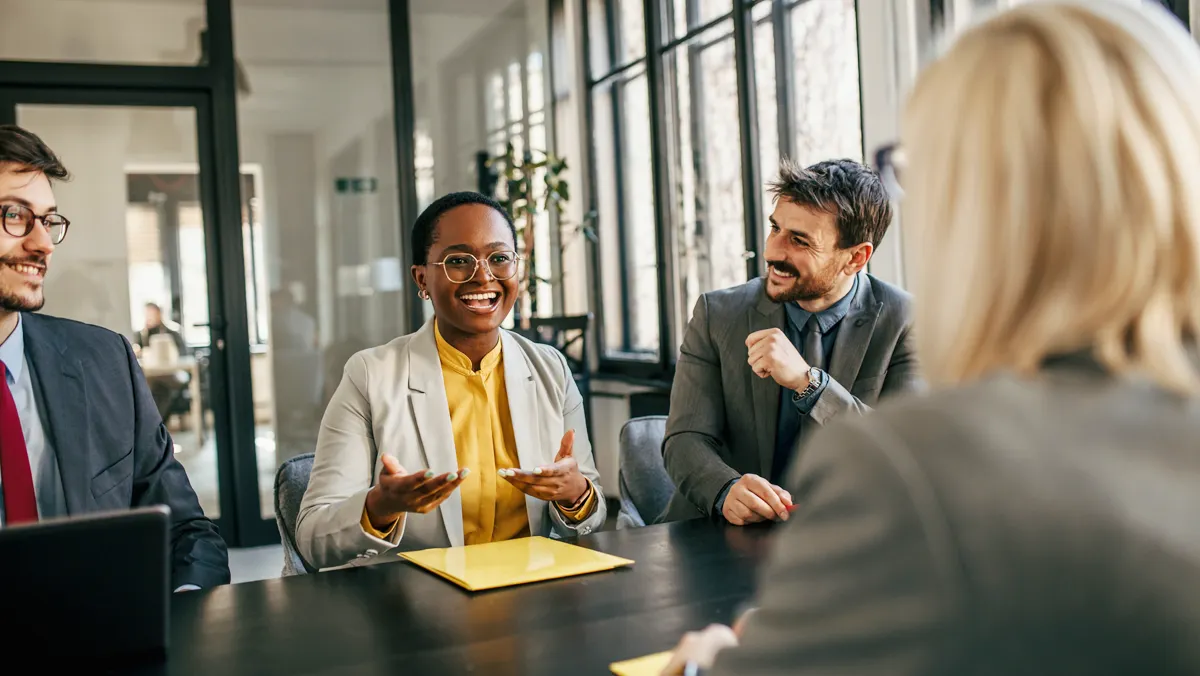 Continue Reading
Continue Reading