See All Our Insights
Optimizing Every Step of the Digital Users Journey
Mar 18, 2021 • 3 Minute Read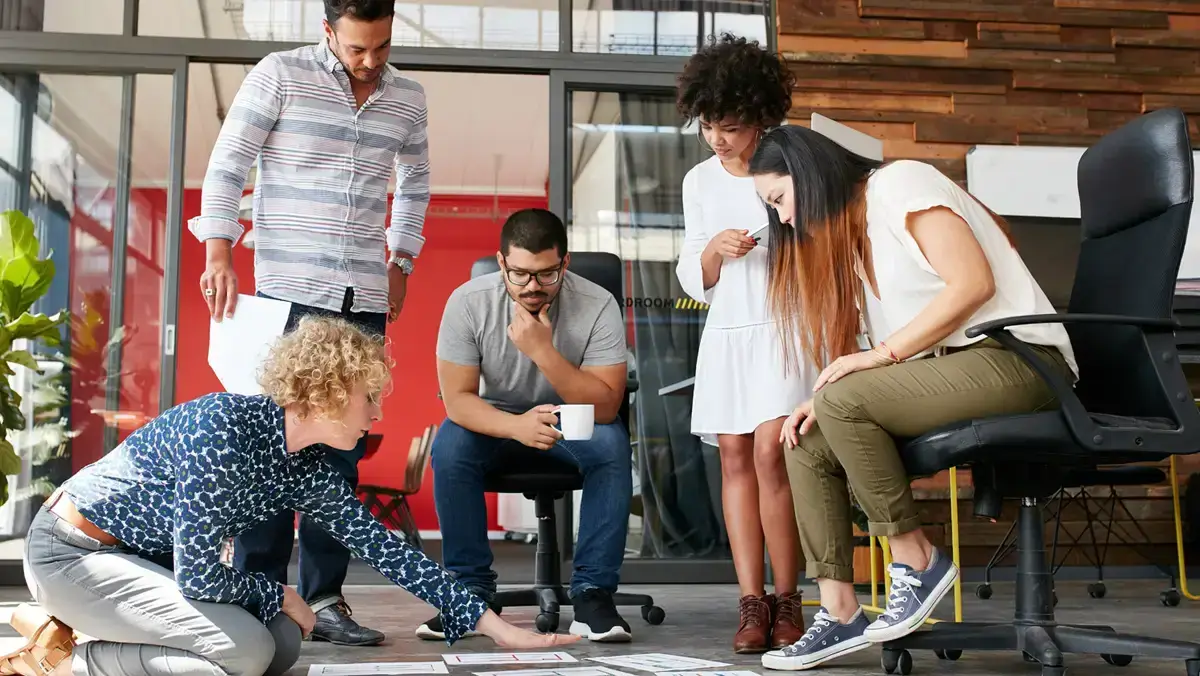 The modern customer journey is primarily digital, with almost 90% of customers beginning their buyer's journey online. Meanwhile, over 21% of all retail spending takes place digitally, with a significant number of customers now completing a purchase without ever setting foot outside their homes. Now it is on companies to make sure they're providing stand-out digital experience in order to breed engaged and loyal customers.
4 Areas Where Digital Customer Experience Can Improve
Your digital CX may not be as good as you think. More customers than ever want to engage with brands online only, but companies aren't meeting their expectations. While 60% of companies believe that they offer industry-leading mobile experiences, only 20% of consumers would say the same.
Where does the digital customer experience need fixing? There are a few places where customer expectations aren't meeting with the reality of doing business.
1. Switching Channels
Most consumers believe that it should be easy to switch channels while doing business with a brand—that a conversation that starts on a mobile device can easily continue in a desktop browser, for example. Brands still struggle to unify their data across platforms, however. Almost
40% of executives
involved in digital customer experiences say that data silos get in the way of implementing an omnichannel strategy.
2. Low Latency
At this point, consumers have had digital experiences available to them across multiple channels since at least 2007. This means that brands have few excuses to offer if their pages don't load quickly across devices. Therefore, one fourth of consumers will abandon a website that loads in longer than four seconds.
3. Consistent Experiences
Consumers don't just expect that their data to be available across channels—they also believe that the branding, personalization, and interactivity of customer-facing applications should be consistent across platforms. Meanwhile, only 36% of companies have studied or are trying to achieve this kind of consistence.
4. Intelligent Decisioning
Finally, consumers expect personalization—and over 70% of consumers feel frustrated when a digital shopping experience isn't personal. What this means is that brands need to understand decisioning—using automated processes that can nudge consumers by offering timely discounts or important information. Unfortunately, only 14% of brands have had success with this practice.
What this information means is that there is an opportunity for brands to get better, and that the brands which improve fastest can not only capture a larger market share, but also compete on equal footing with much larger competitors. Companies that double down on their customer engagement strategies across channels will experience 10% YoY growth, a 25% increase in close rates, and a 10% increase in order value on average.
How to Optimize Away from Common Digital Experience Frustrations
Throughout the customer journey, your customer will become aware of your brand, discover your content, and then evaluate your services. They'll then convert (or not) depending on how this process treats them. If they're satisfied with your service, they'll become promoters, driving additional conversions.
How do you improve the customer journey at every stage?
Awareness
This is where the customer learns that your brand exists. Brand recognition is important to awareness—it means that the customer will know that your brand is "you" just by looking at a logo, a product, or even a specific color. Optimizing awareness means perfecting consistency—displaying the same logo, colors, and fonts across every channel.
Discovery
Here, the customer learns that you might have a product they want. They aren't researching you in depth—your job is to make them do that. This means offering content that draws the customer in. The basic promotional activity here is to stay active on social media channels while linking to blogs that promote your product. Mobile optimization is huge here—mobile traffic began overtaking desktops in late 2020.
Evaluation
At this point, your customer is comparing your brand to others. Will you measure up? To optimize this stage, you need to ensure that your digital presence is better than your competitors' Social listening will help you understand what consumers are saying about your product, and whether your efforts are outperforming the rest.
Conversion
Now, your customer will make the critical go/no-go decision regarding your product. All of your optimization efforts thus far lead up to this. You've standardized your brand presence across all platforms, published personalized content, optimized your website for mobile, and attempted to outdo your competitors. If your optimization program doesn't result in increased conversions at this stage, it's time to start asking questions. Using your analytics, try to figure our where your customers are falling out of the buyer's journey and try picking a new strategy.
Promotion
Finally, you want your successfully-converted customers to go out and increase the odds of new conversions via word-of-mouth. If applicable, you can also upsell them on additional products and services. To an extent, this step uses every step that came before it as a foundation, but you can also improve on this stage by incentivizing customer reviews and improving post-purchase support with amenities such as order tracking.
Here at Verndale, our goal is to prioritize the digital customer journey, allowing companies to improve their positive results at every stage. Increasing conversions is always the goal, but achieving this goal requires companies to work on their fundamentals—and the necessary improvements aren't always obvious. Working with Verndale lets companies pinpoint the changes they need to make to fully optimize the digital customer journey. Reach out to learn more.
6 Signs It's Time for a Website Redesign
Feb 24, 2021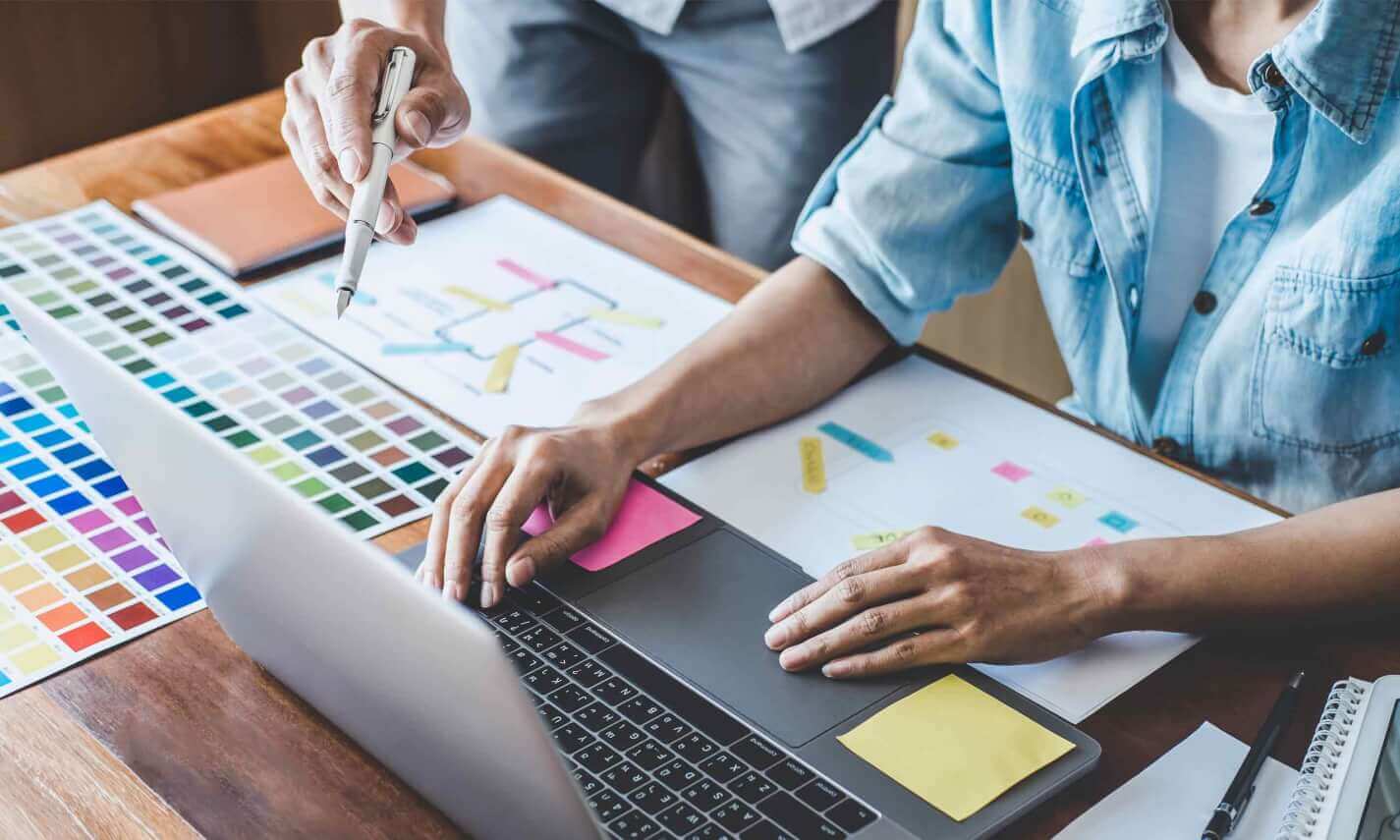 Continue Reading
Continue Reading