See All Our Insights
Content Marketing Platform: A Marketer's Lifesaver
Mar 10, 2022 • 11 Minute Read • Elizabeth Spranzani, Chief Technology Officer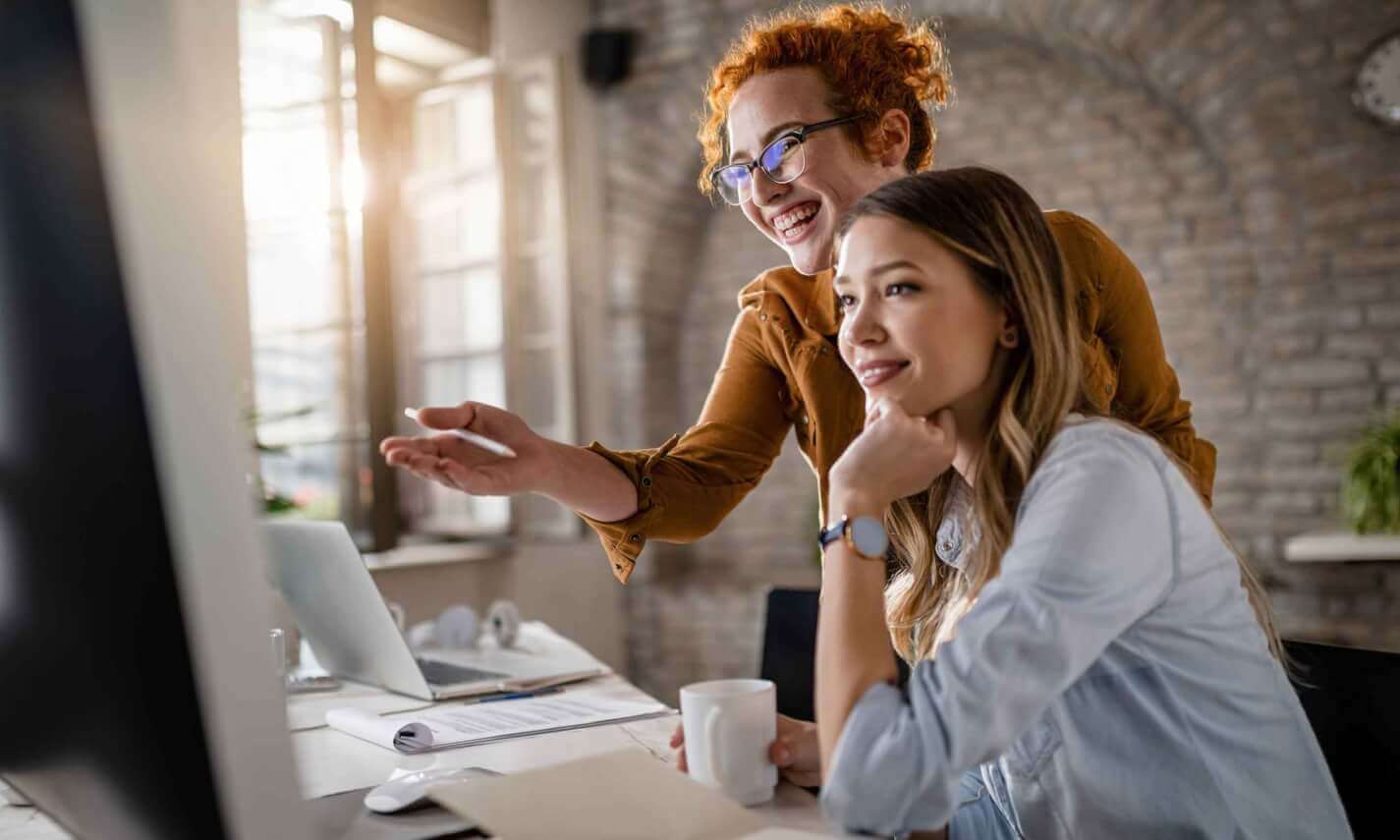 A marketer's job has become much more complicated in recent years. This is due to the fact that content is no longer one size fits all. At first, a website only had to address a single audience: People who browse the internet. An organization simply had to have a presence on the web. Then came the idea of targeting important personas, or the types of people that the organization wanted to engage with. To do this, marketers focused on SEO, keywords, search, and making sure there were different pages on their website to address what these folks might be interested in. But those visitors would still have to sift through content that might not be of interest to them. The advent of smarter Content Management Systems (CMS's) introduced intriguing options to personalize and experiment.
With both concepts, the work for marketers and content managers increased exponentially. This is because they now had the power to make variations of each and every element on their website that could speak directly to their audiences, potentially to the granularity of individualized messaging to specific people. And, if marketers weren't exactly sure what might be the best and most successful variation of that element, then they could create 1, 2, 100 variations of it and have the platform tell them with data-driven results what is best. The promise and potential of that power in personalization and experimentation is incredible. But who is going to create all of the content to enable doing any of this?
Imagine for one campaign, it will involve a page on the website with 2 different content elements. Imagine that an organization has 4 personas that are important to them where the campaign will be relevant. And imagine that the organization would like to ensure conversion of the campaign with 3 different variations to test at the start.
1 campaign X 2 website elements X 4 personas X 3 variations = 24 unique pieces of content!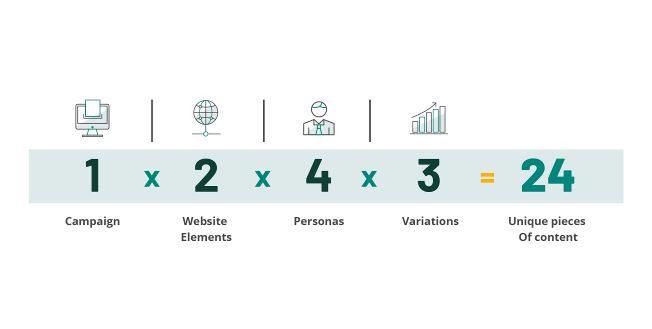 With great power, comes great responsibility (and work)!
How on earth can this be accomplished? The only viable answer is more people and better tools. Collaboration and efficiency need to be at the center of it.
We know 'more people' might very well be a non-starter. It's important to understand that this doesn't mean an organization has to hire more people dedicated to this job, it just means that more people have to contribute. This leads into why better tools to enable and facilitate content creation and collaboration amongst contributors is so critical.
Enter CMP, MRM, and DAM
Although CMP, MRM, and DAM platforms have often been considered nice-to-haves or only necessary for enterprise organizations with larger marketing teams, the very real need for more content (and variations of content) is starting to call that into question. The ability to organize, plan, and collaborate on marketing efforts and content/asset creation is beginning to become a must-have.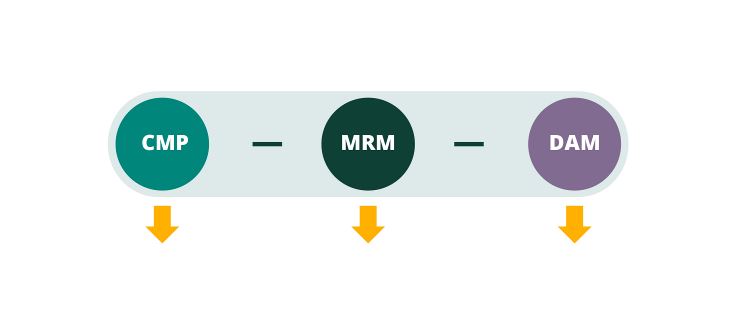 Let's explore what each of these platforms enable at a high level.
Content Marketing Platform (CMP)
A CMP is a single system meant to be a source of truth for an organization's content. It's meant to be where content is planned, created, collaborated on and is somewhat agnostic as to where it will be used (channel). It then enables distribution to a myriad of channels, inclusive of website, mobile apps, print, and many others. Comprehensive CMPs will include the ability to write the content directly within the platform, share with other team members, easily view notes and comments from others, iterate and make recommendations, schedule what is needed and assign out the work, leverage media assets from DAM platforms, move through a workflow, publish out to distributed systems, and measure the performance of the content. These platforms streamline the entire process, ideally allowing ideas to get to market quickly.
You may be asking yourself, well what about my Content Management System (CMS)? Anyone who has worked with a CMS knows that one does not CREATE content within the CMS. It's the final resting place of the content. You may have created it already in a Word document, OneNote, Confluence page, or other editing tool. It has gone through hours of revisions, verifications and approvals. So much happens to that content to get it into the final shareable state that gets pasted into the CMS. The CMS is then in charge of outputting it to a website or similar channel and adding presentational elements. There are numerous other responsibilities for the CMS, that the specific features that a CMP brings to the table either simply don't exist in a CMS, or the CMS doesn't do it as well.
Additionally, CMP user experiences can be simplified because they cater to the specific needs of a content creator. A CMS has to have so many additional features that can overcomplicate it for the author. It's easier for those folks to log into a CMP and just focus on content creation. They don't need to worry about learning an entire CMS in order to simply write that content. The CMS then becomes just one of those downstream channels that the CMP will automatically publish to when content is ready for primetime.
The need for a platform to make organizing and collaborating on content is not just limited to those organizations that are massive, putting out multiple pieces of content daily, or trying to tackle personalization and experimentation. Even a smaller organization such as Verndale can benefit from these tools.
Take this post that you are currently reading, as an example. After I do the initial draft, I paste it into a Confluence page. I send a message on Slack to our marketing department to let them know it's ready. They have to ask me a bunch of questions about it, and then go through and edit it. If I want to know what they edited, I have to go to version history and compare. Another marketer might go in and make some other changes and then another colleague editor might reverse some edits because they didn't realize the marketer changed it already for a good grammatical reason. Now we all finally agree (again, all taking place in some email and Slack messages). Our CMS admin then has to go grab it and paste it into our CMS template. After making it live, I realize that a few more tweaks need to be made. But I can't make them, because I don't have access to the CMS admin back-end. So I update the post in the original Confluence page, but I updated the page twice and the CMS admin doesn't look far enough back in the version history and doesn't get all the changes. So when the post is published out to the website again, it still isn't right. And so on…
This is frustrating, and a time suck for several people, and not efficient. If we were using a CMP, all of that either goes away, or becomes incredibly streamlined. The last approved piece of content is what is shipped to the CMS. I don't have to rely on anyone else to figure out what I changed. The content goes through an approval workflow, and all the comments and history are easy to see.
The planning and scheduling features would make it even easier for our director of marketing to make sure that the content cadence is regulated and she knows exactly what types of content needs are coming up, so that she can get the necessary tasks onto the appropriate people's calendars, with clear deadlines.
Marketing Resource Management (MRM)
An MRM platform often can be found bundled or even living within the same broader software suite as a CMP. It's not required to have both, but some organizations do. Exactly what defines an MRM is a bit nebulous and broad.
Per Gartner: "Marketing resource management applications enable strategic planning and budgeting, program management, creative development and distribution, content management, media planning and execution, event coordination, and resource measurement."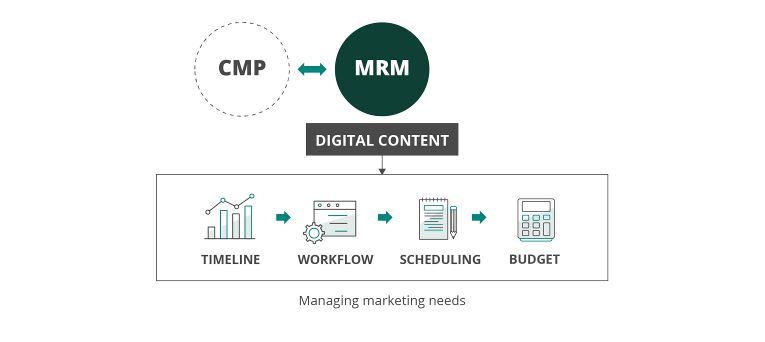 So how is this different from the CMP? The MRM doesn't really have anything do with the creation and collaboration of iterating on content. There may be some overlap with the ability to plan the timeline of content needs, putting it through workflow, and scheduling tasks (if your CMP of choice offers those features). But MRM goes much deeper into managing marketing needs, including budgets for marketing programs and activities (money management), resource allocation (time tracking, capacity planning, etc), project templates, brand management inclusive of requests for internal marketing services, etc. Think of it like a combination of Microsoft Project and JIRA, but for marketing.
If you already manage a lot of that through other internal systems, you may want to keep your marketing team aligned and leveraging the same systems as the rest of your organization. And as mentioned, a CMP may have some of the basics of what an MRM offers in terms of planning/scheduling content. But if there is an operational gap in your organization of those broader management capabilities, and your CMP vendor of choice also offers MRM, it could be worth the extra cost.
Digital Asset Management (DAM)
A DAM is likely the platform that you already recognize and know, amongst these three. This type of platform is a centralized repository that allows organizations to store, organize, find, retrieve, and share digital files. Its scope is meant to cover all aspects of the organization, the website being only one segment of that. Print, mobile applications, and other media need to be considered as well. The DAM allows you to deliver a unified digital experience across all of your marketing and sales channels.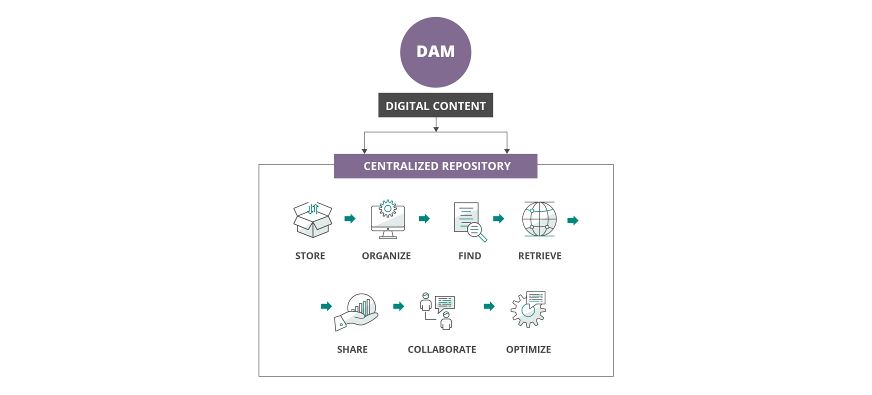 DAM platforms typically store hi-resolution images and video, but can also store documents and other files. A DAM has tools for handling security, digital rights governance, transcoding, optimization, minification, AI tagging, collaboration, and provides ability to set complex metadata on your files. Because files can be served directly from the DAM, it can function as a Content Delivery Network, which guarantees high uptime and better performance/delivery by being redundantly stored across regions to accelerate delivery to end users.
Much like the CMP becomes the source of truth on content, the DAM is the sister platform that is the source of truth for all digital assets. It makes all the sense in the world to leverage both the CMP and the DAM if they are offered within the same platform, since the imagery and other assets can then be easily referenced and included in your content within the CMP.
In the past, our more enterprise clients were often the ones to incorporate a DAM into their MarTech stack, but with other channels besides web becoming much more common place, a DAM is certainly becoming a must-have at all market levels.
In my earlier example of my own adventures in blog posting, a DAM would absolutely have made our lives easier. Many of the images and diagrams that we use within our insights and thought leadership are not use-once-and-done. A lot of thought and time goes into creating these visualizations and curating imagery that will enhance the text. But they do not live anywhere consolidated. They are in PowerPoint slides, JIRA tickets, random documents, folders on desktops. We end up with duplicative efforts to make something again because we can't find the original or because we don't know someone else did it already.
Marketing Orchestration is the Solution
If you think the answers to your problems lie within a CMP, DAM, or MRM (or perhaps some combination of the three), you'll want to consider choosing a vendor that has a combination of all three so that you have the option to expand if and when you're ready.
The great news is that two of our favorite partners, Sitecore and Optimizely, each can offer you solutions for this.
Sitecore
Sitecore acquired Style Labs Content Hub several years ago, which incorporate all three of these platform types plus more, and has made a lot of headway to incorporate the Content Hub platform into their product ecosystem.
This includes connectors from the Content Hub DAM and CMP products to the Sitecore CMS, Sitecore Experience Commerce, and Salesforce Marketing Cloud/Microsoft D365. There is also a connector for Adobe Creative Cloud, which enables direct linking to assets stored in Sitecore DAM from Adobe InDesign, as well as navigating and using Sitecore DAM in Adobe InDesign, Photoshop, and Illustrator.
Additionally Content Hub boasts a strong MRM and also a PCM (Product Content Management) product. For those who are not familiar with a PCM, think of it as a light Product Information Management platform. This is an important differentiator for Sitecore's offering and will appeal to clients who are in the commerce space. It allows for the management and maintenance of customer-facing product content such as commercial descriptions, benefits, cross-sell/up-sell relationships, and product imagery. It has support for multiple brands and product hierarchies, product localization, product collections and families and is GS1 GPC Schema-ready.
Finally, there is the Sitecore Web-to-Print product within Content Hub, which is a feature-rich online document editor and smart template creation tool, simplifying and automating graphic design and production.
With Sitecore, you can select which of these clearly delineated products match your needs. Some can be purchased standalone and some must be bundled with the others.
Optimizely
Optimizely recently filled their gap in this area with their acquisition of Welcome software (formerly part of NewsCred). Welcome not only offers MRM, CMP, and DAM solutions, but according to a recent Gartner's Magic Quadrant for CMP platforms, is a Leader and positioned highest for 'ability to execute'.
Per Gartner, a strength of Welcome's CMP is that it aggregates public-domain SEO, social trend data, and competitiveness data to help generate content ideas that may resonate with a target audience.
Optimizely was quick to offer a basic connector from Welcome to their Content Cloud CMS and at the forefront of their roadmap is deepening that integration and adding others. There are also connectors to Adobe Creative Cloud, MS 365, stock photo databases, and various social platforms. The stock photo database feature enables the browsing of millions of images from Adobe, Getty, Unsplash, Shutterstock, and others right from the Welcome platform and then inserting them into your content.
It appears that the DAM product has not been as much of a focus in the past for Welcome as MRM and CMP, but it's a key area of focus for Optimizely now and a goal is to achieve the same level of accolades as the CMP product.
Since Welcome is very new to the Optimizely suite, how the products can be purchased is still subject to change. However, currently you will see on their website pricing that there is more of a focus on features rather than product types, with each pricing level adding more features in. CMP and DAM features come into play with some of the higher pricing tiers.
Back to Your Content Crisis
Hopefully we have provided you clarity on what these platforms are, how they can help you solve some pretty major challenges, and what some of your options are out in the market with Optimizely and Sitecore.
We are certain that CMP and the other related platforms mentioned here are very relevant to all organizations, from the smallest to the largest. The overwhelming task of managing your marketing and content creation processes is only going to get more complicated. Your marketing team is going to need more people at your organization to wear a content hat (part-time at least). The best way to optimize the limited time that those individuals can give to the content cause, and keep your marketing director from going crazy trying to keep it organized and efficient, is to leverage a CMP. As you can see, there are some really awesome features within these platforms that will change your life. Which is best for you will depend on your organizational needs. At Verndale, we are well equipped to help you figure it out and guide you in the right direction. Contact us now to learn more.
Demystifying Digital Experience Platforms (DXP)
Jun 13, 2022 • 16 Minute Read • Elizabeth Spranzani, Chief Technology Officer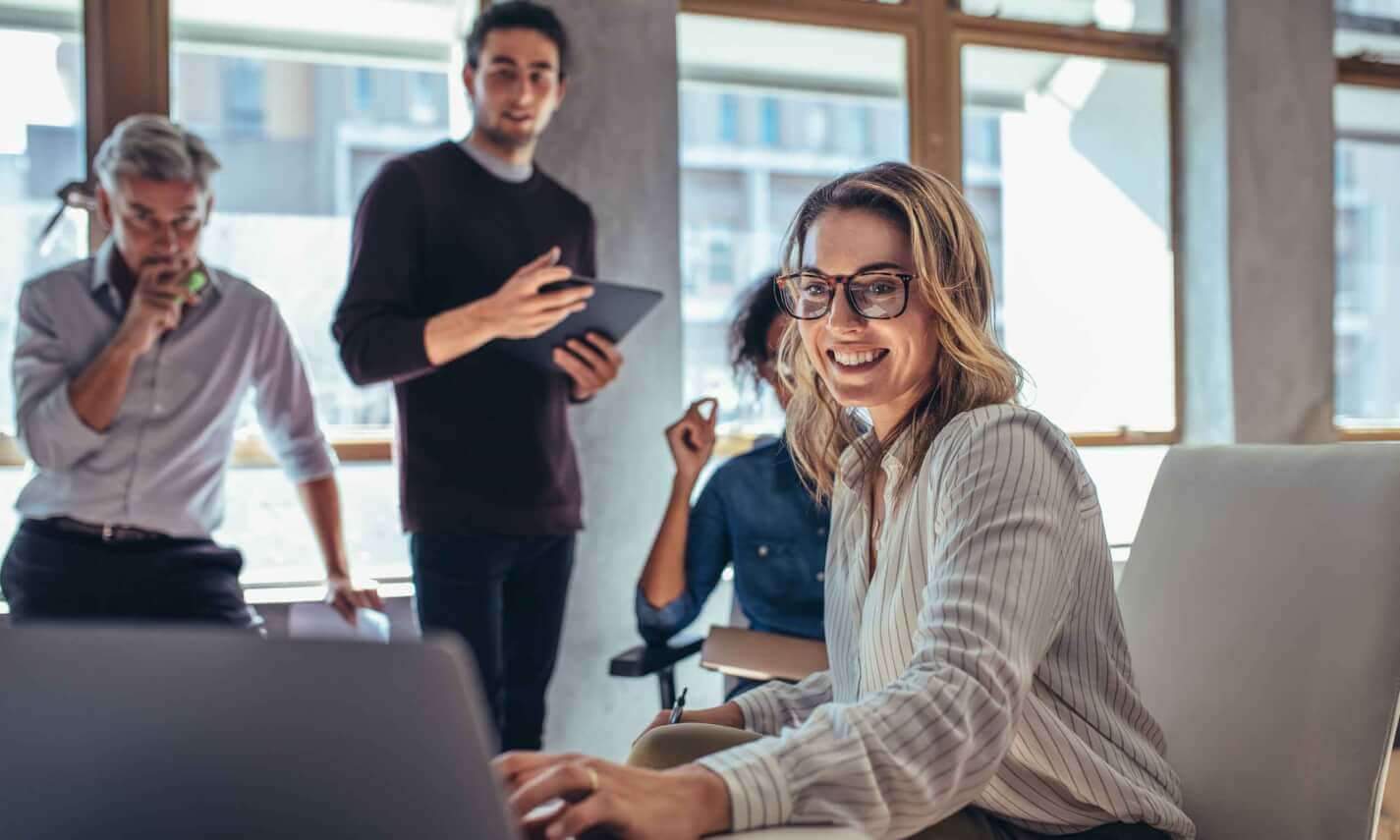 Continue Reading
Continue Reading