See All Our Insights
3 Digital Opportunities to Transform the Ski Industry
Oct 17, 2019 • 3 Minute Read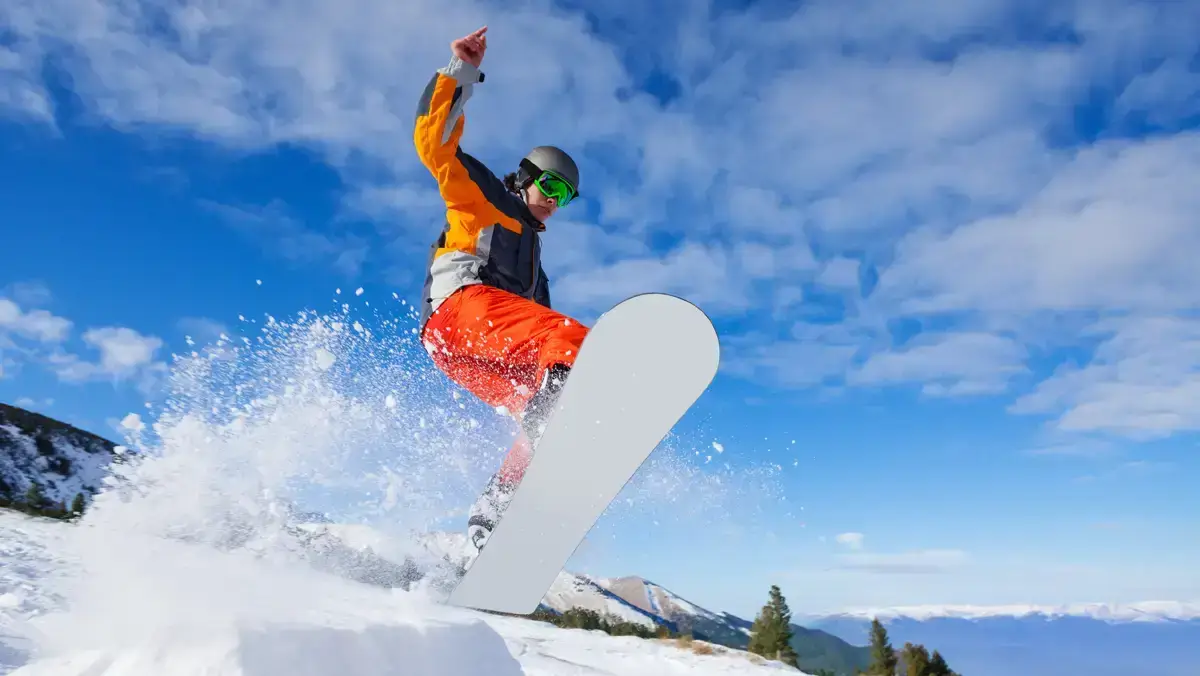 The ski industry has been at a crossroads in recent years.
"The industry is extremely healthy, we've been really consistent for a long time. But we're not like hotels, we're not building new properties, and millennials, and even gen Xers, are going less often, less days per year than the previous generation."—Michael Reitzell, President of the California Ski Industry Association
In theory, the rise of the millennial experience generation should benefit ski resorts. You offer outdoor adventures for people who are increasingly looking for ways to go on trips as opposed to purchasing luxury goods.
However, physical experiences alone won't help you stand out amongst other ski resorts and travel destinations. By taking advantage of the following 3 digital technologies and strategies, you'll be able to reach millennials, curb declining ski industry numbers, and become a mainstay of the experience generation.
1. Putting Virtual and Augmented Reality to Work
Virtual and augmented reality are giving brands opportunities to capture consumer attention like never before. And better yet, you can put them to work at multiple stages of the customer experience to ensure you're staying connected from booking through departure.
For example, virtual reality experiences let you connect with consumers as they're searching for potential vacations. Instead of presenting potential visitors with pictures of your beautiful mountains, you can immerse them in 360-degree video simulations that make deep, emotional impressions.
Ski Utah, for example, has already used virtual reality marketing to connect with potential customers—even if they've never been skiing or snowboarding before.
Beyond marketing to early-stage vacation planners, you can use augmented reality to transform how visitors experience your resort. One app that already exists to help ski resorts do just that is Skadi. With Skadi's augmented reality experience, you can gamify the skiing experience while also assisting visitors in navigating your resort.
The more you can supplement your physical experiences with unique digital ones, the easier it will be to capture the attention of younger generations of skiers and snowboarders.
2. Digital Innovation and Mobile Experiences
"Skiing is still a great way to enjoy nature and get away from the stresses of modern life, but many people are now getting even more out of it with technology."—Conchita Bonatti, Catalan Ski School
From ski goggles that provide a 360-degree field of vision and capture video to digital ski coaching, GPS-linked tracking apps, RFID-enabled chairlifts to improve network connectivity, and beyond, the ski industry is quickly going digital.
You can't expect to compete on price and natural beauty anymore. While those are key differentiators, they pale in comparison to being able to stand out on mobile and digital experiences.
Digital generations are quickly becoming the primary market for ski resorts. And if you're not meeting digital expectations, they'll look for more compatible experiences elsewhere.
Even just a few years ago, it might have seemed ridiculous to suggest a ski resort embrace artificial intelligence, AR/VR, advanced mobile apps, and digitally-enabled equipment. But now, these innovations are necessities for even the most well-known resorts.
3. Loyalty Programs Take Passes a Step Further
"This is probably the golden age if you're a skier, in terms of value that's out there for you to take advantage of."—Kieran Cain, VP of Marketing for Vail Resorts
In an effort to fight against the millennial perception that skiing experiences are too expensive, resorts around the country have made season pass pricing more attractive.
However, competing on price quickly becomes a race to the bottom. As you cut ticket pricing, you should also introduce loyalty programs designed to keep customers coming back more frequently.
The ski industry has long been a role model for other sectors of travel in terms of loyalty programs. However, skiing loyalty packages have often equated to providing access to more mountains and/or days for lower prices.
Today's travelers, skiers, and snowboarders are looking for more to your resort experience than mountain access. By integrating loyalty programs with mobile apps and digital experiences, you can provide more value to customer experiences. Whether that's through real-time discounts, personalized offers, or access to exclusive events, combining backend customer data with digital experience gives you new ways to connect with visitors.
Staying Ahead of Customer Experience Innovation
More important than any one particular technology is adopting the mindset of continuous innovation. Specific customer experience trends will come and go and it's essential that you're able to embrace change if you want to stay at the forefront of your industry.
In years past, ski resorts may have looked only at digital innovation that was specific to the skiing industry. Instead, you should be looking at broader customer experience trends and thinking of innovative ways to apply them to your own business.
The State of Digital Transformation in Hospitality
Apr 29, 2021 • 3 Minute Read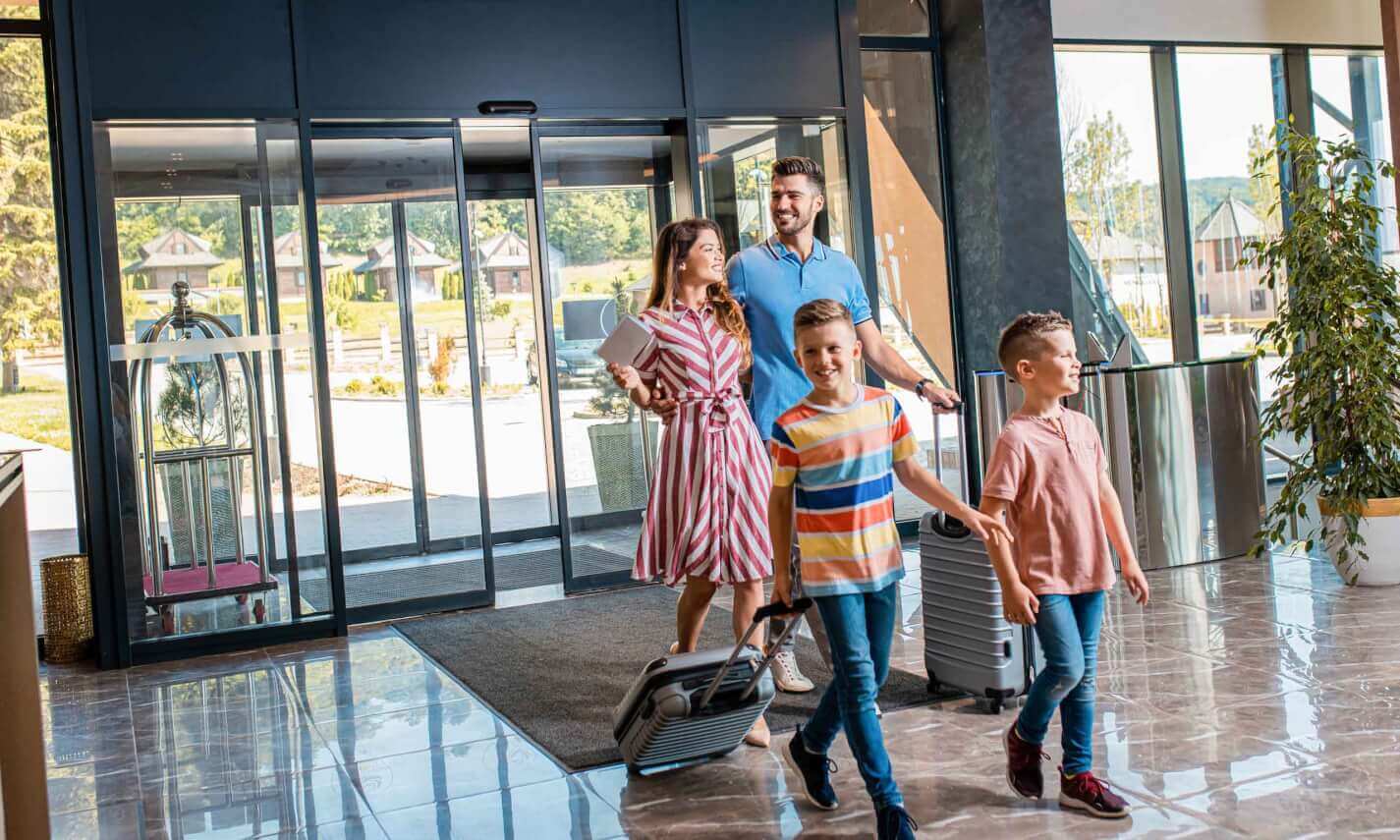 Continue Reading
Continue Reading