See All Our Insights
B2B Customer Centricity Is a Necessary Mindset for Long-Term Success
Apr 23, 2020 • 4 Minute Read • Christina Watts, Strategy Director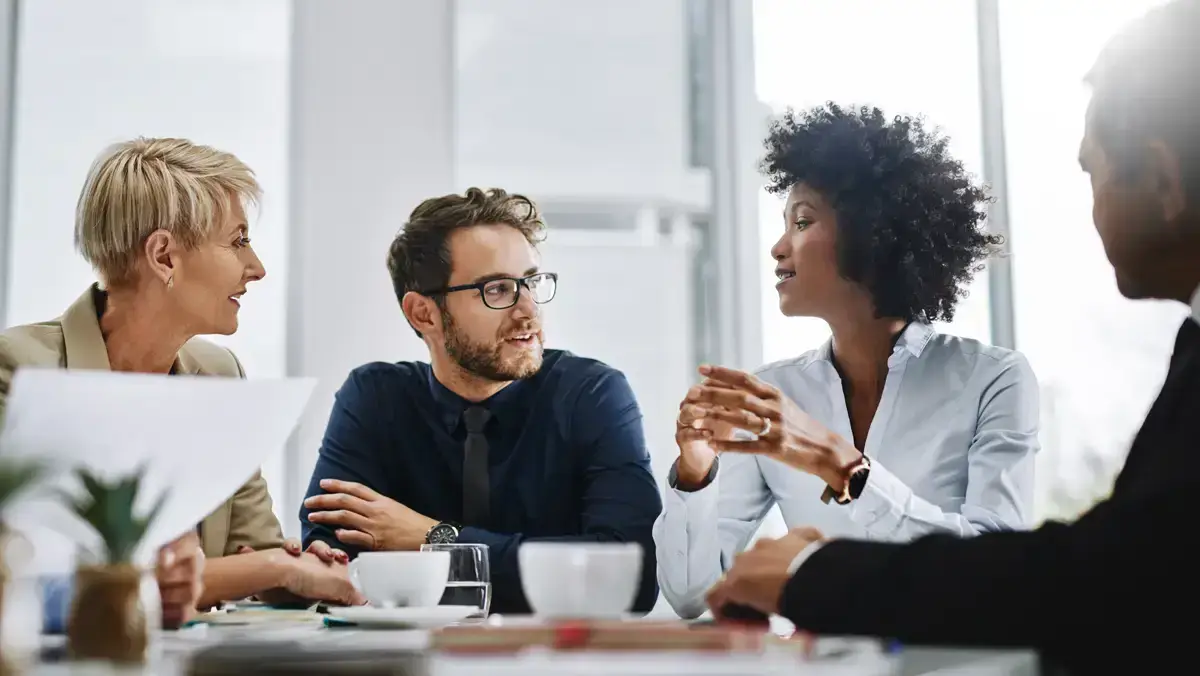 There's been a lot of buzz around the idea of customer centricity in recent years. It's heralded as the key mindset for long-term business success. But for many B2B leaders, it just seems like another buzzword. After all, you've always cared about your customers.
However, there's a difference between "caring about your customers" and being truly customer-centric. Identifying that difference and building experiences that are truly customer-centric will help your business stand out against increasingly innovative and intense competition.
What Does It Mean to Be Customer Centric in B2B?
When Forrester put out its Customer Obsession Maturity Index, it aimed to define what it means to be truly customer-centric by splitting the idea into four levels—customer-naïve, customer-aware, customer-committed, and customer obsessed.
The report found that "many B2B marketers are caught up in net-new customer acquisition and sales enablement activity that takes attention and resources away from the people that really matter, your buyers." Just 35% of B2B organizations rated customer-committed or customer-obsessed, leaving the majority of organizations in a state of "business as usual" when it comes to customer experience.
Becoming customer-centric means transforming experiences and operations in a way that focuses on retention rather than a constant cycle of costly acquisition. And given the fact that emotional factors make up 70% of B2B decision making, this kind of customer-centric focus will naturally lead to more efficient acquisition.
But being customer-centric is about more than just saying you've embraced that mindset. There are practical steps you have to take to transform your customer experiences in a way that will unlock the benefits. While there are no one-size-fits-all answers to customer centricity, building the following trends into your digital experience strategy will help:
Voice of the Customer: The ability to collect, analyze, and act on customer feedback about your products and services is critical to business success. Luckily, B2B companies have more behavioral data and insights from customer interactions than ever before. When you design your experiences in ways that help translate customer data into actionable insights, you'll be able to make the necessary operational changes.
Personalization: Consumer preferences for personalized experiences have extended into B2B markets. Building one-to-one relationships with your customers will help you cut through all the noise from competitors. And by personalizing each digital experience effectively, you create more positive interactions with customers that drive greater loyalty.
Cross-Functional Teams: Customer centricity isn't just about how you interact with those outside of your company—it's about how engaged your workforce is. When the individuals within your organization are collaborating effectively and aligned on CX initiatives, it will be easier to strategize around the needs of customers.
Channel Unification: It's no longer enough to have a presence in all the different channels that customers use to interact with you. Now, those channels must be unified to create a cohesive experience for customers. Your B2B buyers will use multiple channels and devices over the course of one purchase decision. Tracking progress and delivering contextual experiences will keep customers engaged.
Embracing these trends can put you on the path to customer centricity. However, there's something that still has to be answered—what's in it for you? As valuable as delighting customers is in and of itself, you still need to prove to stakeholders that it's ultimately improving your business performance.
4 Reasons to Embrace B2B Customer Centricity
Customer centricity should be a win-win for you and your buyers. But with so many B2B leaders choosing to maintain the status quo as opposed to investing heavily in customer experience, it seems that the business benefits aren't clear enough.
When you embrace a customer-centric mindset and invest in CX accordingly, your business stands to benefit over the long term in four key ways.
1. Reducing Churn
There's a B2B cliché that stands true in customer centricity conversations—that it costs five times as much to acquire a customer as it does to retain an existing one. When you aren't delivering high quality customer experiences and basing business decisions on customer needs, your buyers are more likely to find another vendor that will. Providing experiences that continuously strive to address customer needs will cut attrition and improve the bottom line of your business.
2. Increase Visibility
Having a customer-centric mindset doesn't mean that your business is exempt from issues. There will always be customer complaints and external forces putting pressure on your organization. But when you build a reputation for customer centricity, you may have better visibility into these issues so you can take proactive measures against them. Customer centricity means creating stronger lines of communications between your brand and your buyers at every stage of their journeys. Over time, you'll receive more honest feedback from customers that can help you revamp experiences to meet their needs before issues can significantly impact your business performance.
3. Streamline Customer Support
Customer-centric businesses can streamline customer support in two ways. First, they are able to limit the volume of support requests by building experiences entirely around customer needs. There will still be support issues to address, but you won't have to expect so many lower-level tickets that take up valuable contact center resources. And second, customer centricity frees your support agents up to truly help your users. Rather than forcing every interaction to follow a script that frustrates customers, your agents will always be focused first and foremost on maintaining a delightful experience.
4. Uncover New Business Opportunities
When you take customer centricity seriously across your organization, you'll start to notice new and lucrative business opportunities. For example, a traditional B2B distributor that hasn't embraced ecommerce models and mobility can recognize the opportunity to form more direct customer relationships. Rather than searching for bottom line improvements through efficiency alone, improving ecommerce capabilities can open a new revenue stream and drive up profits. This applies to all kinds of B2B organizations that stay ahead of CX trends and find ways to turn customer needs into business opportunities.
Customer centricity is a strategic initiative that should become part of your long-term business plan. There's no single technology or tool that will make you customer-centric. But if you continually assess new technologies and trends with your customers in mind, you'll always adapt your customer experiences in a way that drives business results.
Want to start transforming your customer experiences? Let's talk.
What's NECXT in Customer Experience
Oct 05, 2018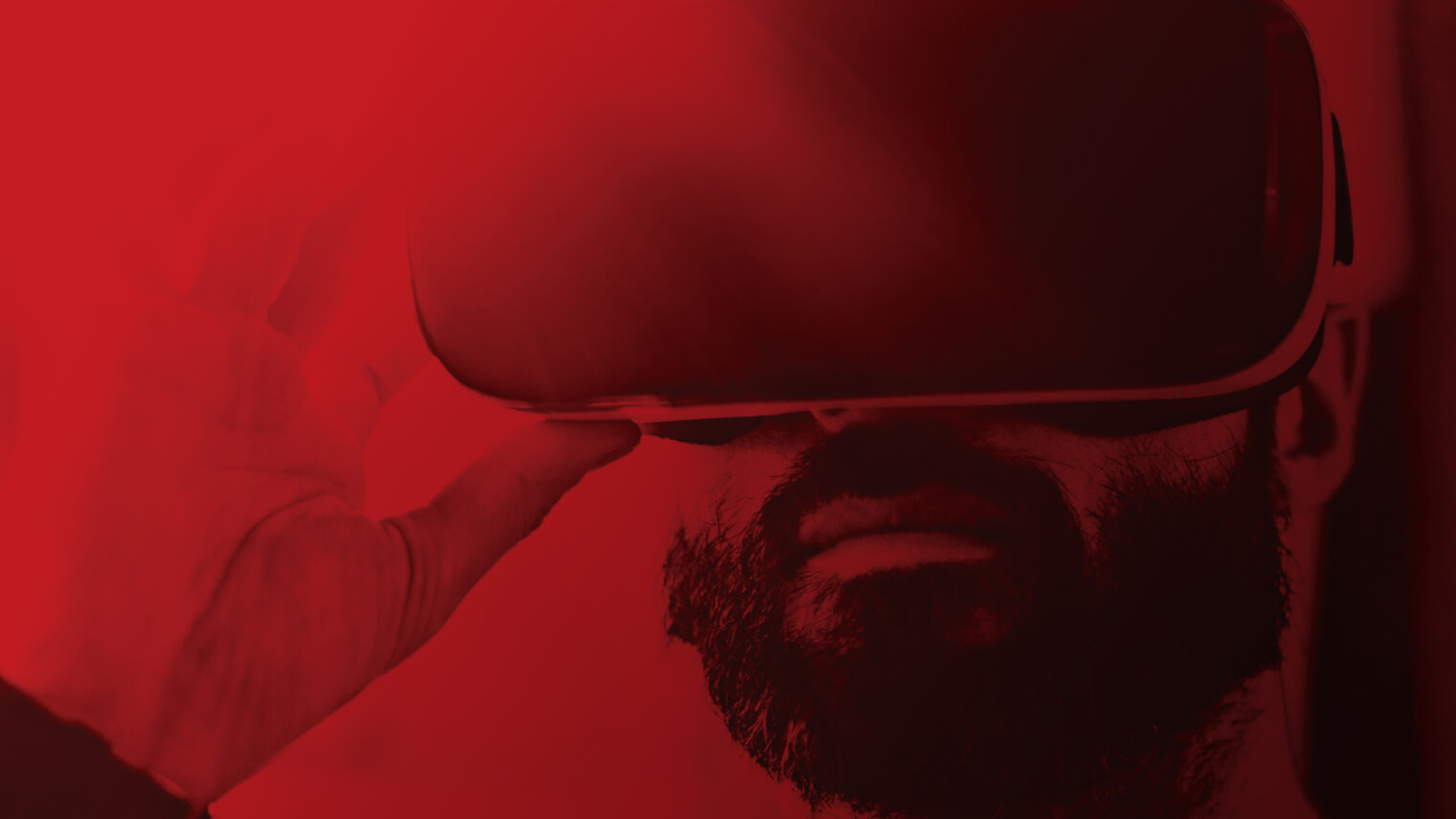 Continue Reading
Continue Reading