See All Our Insights
Evolution of the B2B Buyer: How Manufacturers Have to Adapt
Apr 11, 2019 • 3 Minute Read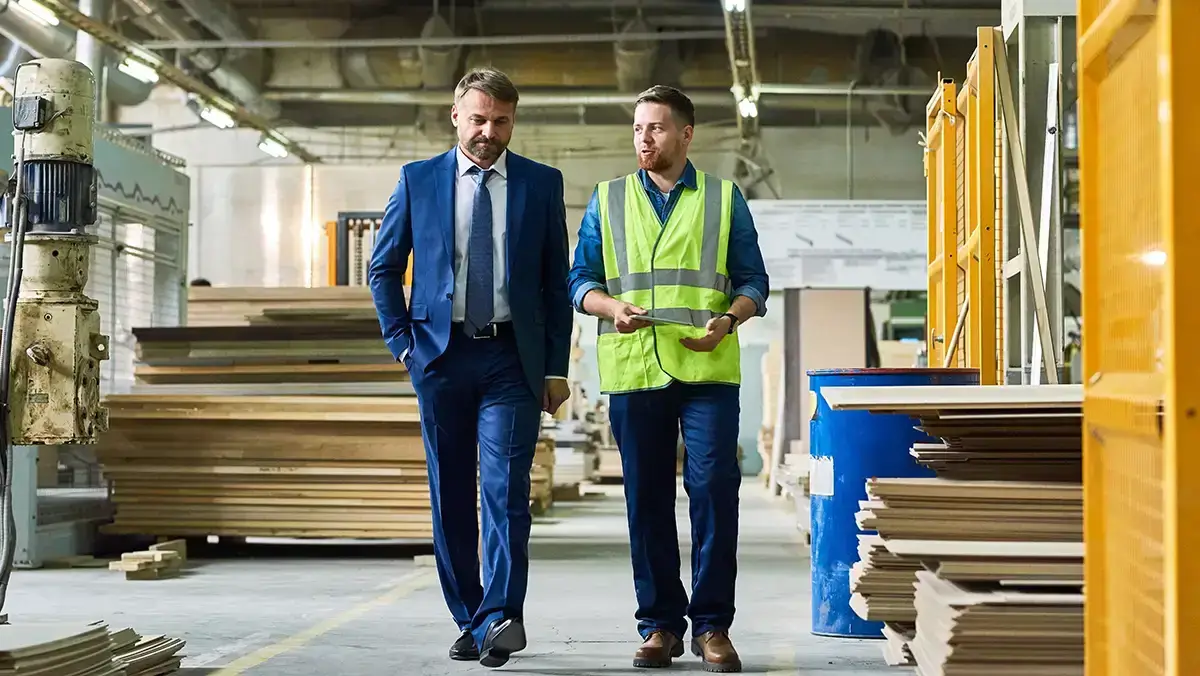 The line between B2B and B2C buyers is blurring.
As B2C companies rushed to adapt to new digital channels and changing consumer preferences, B2B businesses held fast. And traditional industries like manufacturing maintained the belief that their sales processes were too complex for "consumer-focused" digital channels.
But times have changed and the B2B buyer is evolving. No industry is immune to the new buyer's journey. If you don't find ways to meet (and exceed) the modern B2B buyer, you risk losing market share to other manufacturers.
The New Expectations of B2B Buyers
The evolution of B2B buyers is occurring as more millennials become decision makers. Research from Google shows that millennials are already about 50% of all B2B buyers. And as a result, your traditional approach to the buyer's journey continues to become less effective.
Now, B2B buyers are looking for as much self-service as possible. Already, 57% of a purchase decision is made before a customer ever speaks with a human being. If your first customer touchpoint is some sort of sales call, you're going to miss out on business as competitors address this emerging self-service mindset.
But just because your buyers are looking to conduct research on their own doesn't mean you can fall short on customer experience. Today's B2B buyers have come to expect:
Instant Access:

In the past, you could rely on contact forms on your website to connect with customers. A B2B buyer would fill out the form and you might end up connecting in the next few days. It's a drawn out, complicated process that won't work today. Customer service from Amazon and other consumer-focused companies has changed what B2B buyers expect from you. Simplifying the entire journey—from self-service research to sales meetings and purchase decisions—is essential to meeting modern expectations.

Omnichannel Experiences: Just because you have a mobile-optimized website doesn't mean you're delivering an omnichannel experience. From emails to your website, mobile apps, and every kind of social media channel, you never know where exactly a B2B buyer's journey will start. But it's imperative that you're able to provide the same high-quality customer experience at every turn. Engaging buyers effectively across all channels and enabling them to switch channels without losing progress will prevent leaks in your sales funnel.
Digital Content: The demand for self-service naturally leads to a growing focus on content creation. But 86% of B2B buyers say they're overwhelmed and annoyed by too much content. It's not that they don't want content—it's that they want more personalized information. If you want to nurture prospects and leads more effectively, your content must be custom-built for each stage of the buyer's journey and delivered with the best experience possible.
Just because you're in a "traditional" industry doesn't mean you can get by without these key components. But even with these general insights into B2B buyers, there are plenty of manufacturers who will maintain the status quo, thinking that their prospects are different.
Don't fall into the trap of thinking that manufacturing is an exception to these trends.
What Manufacturers Can Do for Modern B2B Buyers
Research shows that at least 67% of industrial manufacturing purchases are influenced by digital in some way. In fact, if you're dealing with repeat customers, you might not have any in-person interactions with buyers at all. McKinsey found that just 15% of B2B industrial buyers need in-person support when making a repeat purchase.
But when it comes time to step in and accelerate a deal, you can't afford to fall short of expectations. The biggest complaint that B2B buyers report is slow response times. And they might move on to one of your competitors if they:
Can't get quick enough troubleshooting answers
Reorders aren't timely enough
Sales representatives only follow up when asked
Or customer-service representatives are unavailable when needed
These challenges show that engaging modern B2B buyers isn't just about publishing content and having a digital presence. Everything needs to be orchestrated under a single, unified experience that's custom-built for today's buyers.
While you're working to address digital transformation trends in your products and operations, you need to think about how new technologies can help you meet B2B buyer expectations. In the cases of artificial intelligence (AI) and the Internet of Things (IoT), you'll see overlap in both sides of the business.
If you're looking for ways to change your customer experience to serve today's B2B buyers, contact us to learn more!
B2B Commerce: How to Build a Data-Driven Content Strategy that Proves ROI
Jul 02, 2021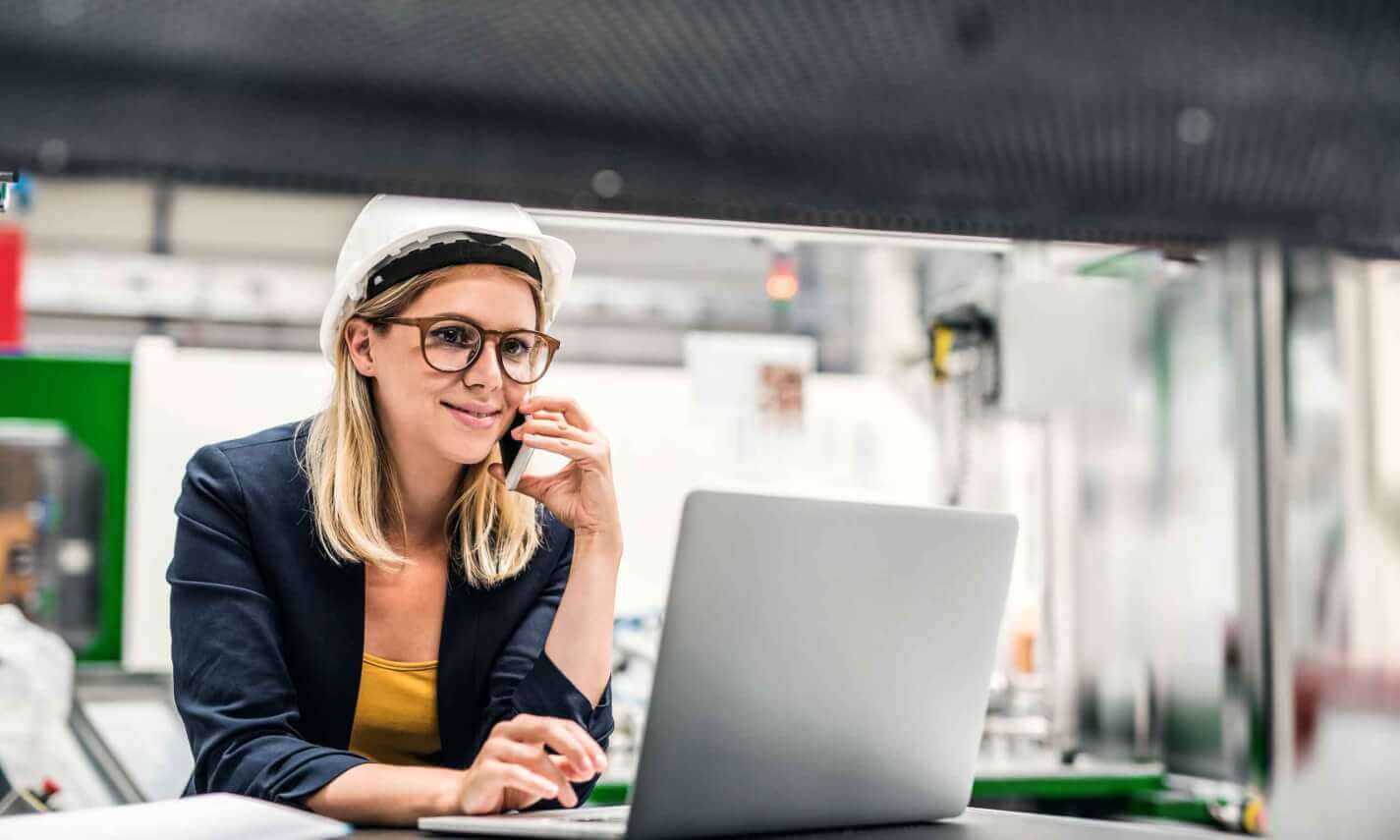 Continue Reading
Continue Reading