See All Our Insights
Evolution of the Higher Ed Business Model
Dec 03, 2020 • 4 Minute Read • Ross Lucivero, EVP, Product
Cultural and technological changes have been disrupting the higher education business model for at least a decade. Online learning and education-on-demand were already encroaching on the traditional classroom experience, but at a pace educators and administrators felt they could control.
COVID-19 has changed all that. Closed campuses, remote learning, faculty furloughs, and declining enrollment are forcing fast-paced changes that will transform higher education for years to come. It's possible—if not probable—that many changes are here for good, regardless of the ebb and flow of coronavirus. These are the most notable trends in the higher education business model for 2020 and beyond.
Technology-Supported Remote Monitoring and Proctoring
Pre-COVID, the online education market was expected to reach $350 billion by 2025, accounting for about a third of all higher education dollars. That figure will undoubtedly rise significantly, given that about 45% of all colleges and universities are operating primarily online this year compared to only 23% operating primarily in person.
The huge surge in online education is accompanied by a growing need to monitor remote test-taking. Technology has emerged to offer new proctoring solutions that ensure fairness and integrity in the examination process while delivering real cost savings for institutions.
One such solution uses facial recognition and biometric keystroke technology to ensure the person taking the exam matches the student's ID. Examity, an India-based company, offers real-time video monitoring technology that detects unusual movements by the test-taker during an exam. ProctorTrack is a hybrid model combining machine learning and biometric monitoring to ensure students' identities.
Learning Analytics
In the past, educators were limited to attendance and test results to track their students' progress. Now, however, technology has opened the door to a wide array of metrics including engagement with online lessons and discussion groups, online self-assessments, and even time spent with digital resources or in-person at the library.
Proponents of data gathering for learning analytics say the information helps them more quickly identify struggling students and provide targeted assistance. Nottingham Trent University in England gives students access to a personal dashboard that lets them compare their performance across several metrics against their peers. Educators believe this gives students more control over their studies. Other universities are using student data to help shape curriculum and teaching methods.
Opponents, however, point to the obvious ethical concerns with this type of personal data collection and retention. Institutions that utilize analytics must recognize the need for strong data governance policies before jumping on the artificial intelligence bandwagon.
Personalized Educational Content
Along with learning analytics, AI is creating new opportunities for personalized academic content in the form of live-stream and on-demand videos. A 2018 study showed that 90% of incoming freshmen expected on-demand educational content.
The goal of personalized content is a Netflix-style experience where algorithms suggest targeted video content based on students' interest and engagement with other content. AI-driven personalized academic content is widely considered a core capability to meet the needs of current and future students who are increasingly video-centric in their learning preferences.
Within the coming two years, 22% of university leaders say they plan to implement AI-driven adaptive learning software; 20% say they will use the technology to create academic playlists of lectures.
Mobile Learning
It's not surprising that the mobile learning market is growing in tandem with the overall trend toward remote and on-demand education. Pre-COVID, experts projected the mobile learning market would grow 36% year-over-year and reach nearly $40 billion by the end of 2020.
Far from being a classroom distraction, mobile devices can actually increase engagement and retention of key concepts. Middlesex University gave first-year anatomy students access to a mobile app with 3D anatomic models and interactive learning activities. Students who used the app on their iPad during class demonstrated more overall engagement with the material and earned higher grades than students who did not use the app on their mobile devices.
Beyond supplementing core classroom educational activities, mobile learning is a way to help students incorporate learning into their lives. Colorado Technical University, for example, uses an app to help students access relevant support services, get real-time notifications about deadlines, due dates, and scheduling, and improve their time management skills.
Data Privacy and Security
Personal data is the fuel that drives these digital transformations in higher education. While all institutions are obligated to comply with FERPA and other regulations governing student data, the expanded scope of data collection opens up new ethical questions, as well.
The challenge for administrators is balancing the need for data mining to power the personalized, on-demand educational experience today's students demand with their legal and ethical obligations for data privacy and security. It's perhaps not surprising that privacy officer is one of the fastest-growing positions in higher education.
Beyond developing strict data governance policies, institutions are turning to technology to promote data security. Some are using blockchain to ensure the integrity of student records while others are relying on cloud-based systems that offer more security over on-premise solutions. Most are expanding their data policies to include strict screening of third-party vendors for compliance.
Bottom Line
COVID has accelerated the democratization of education and the push for on-demand learning. The days of education delivered exclusively in the laboratory or lecture hall are over, and along with it, the one-size-fits-all model of learning.
The technologies powering the new face of higher learning are not without their risks, however. Remote monitoring, data mining, learning analytics, and mobile technologies play an important role in higher ed's new business model, but they must be implemented responsibly with intentional policies for privacy and security.
Ultimately, however, the institutions that get it right will be well-positioned to serve the needs of today's digital natives who expect a personalized and technologically seamless educational experience.
3 Steps for Improving UX in Higher Education
Apr 04, 2023 • 3 Minute Read • Ross Lucivero, EVP, Product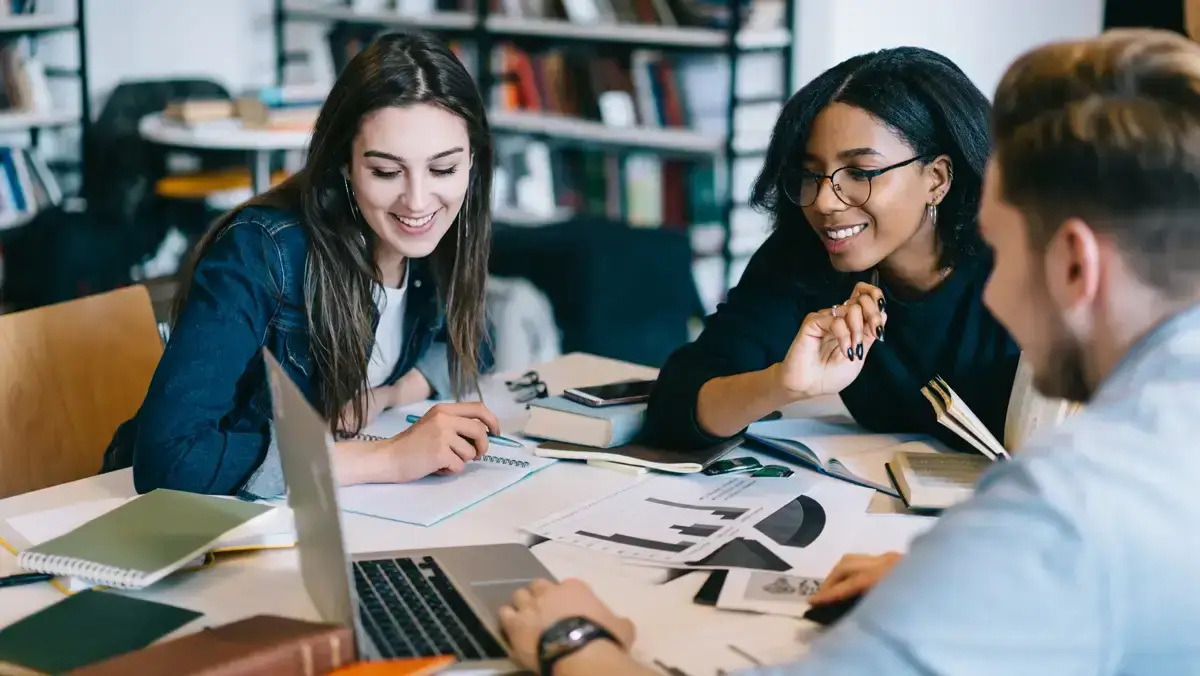 Continue Reading
Continue Reading