See All Our Insights
How AI and Machine Learning Will Transform the Legal Industry
Jul 09, 2020 • 4 Minute Read • Brad Johnson, Group Account Director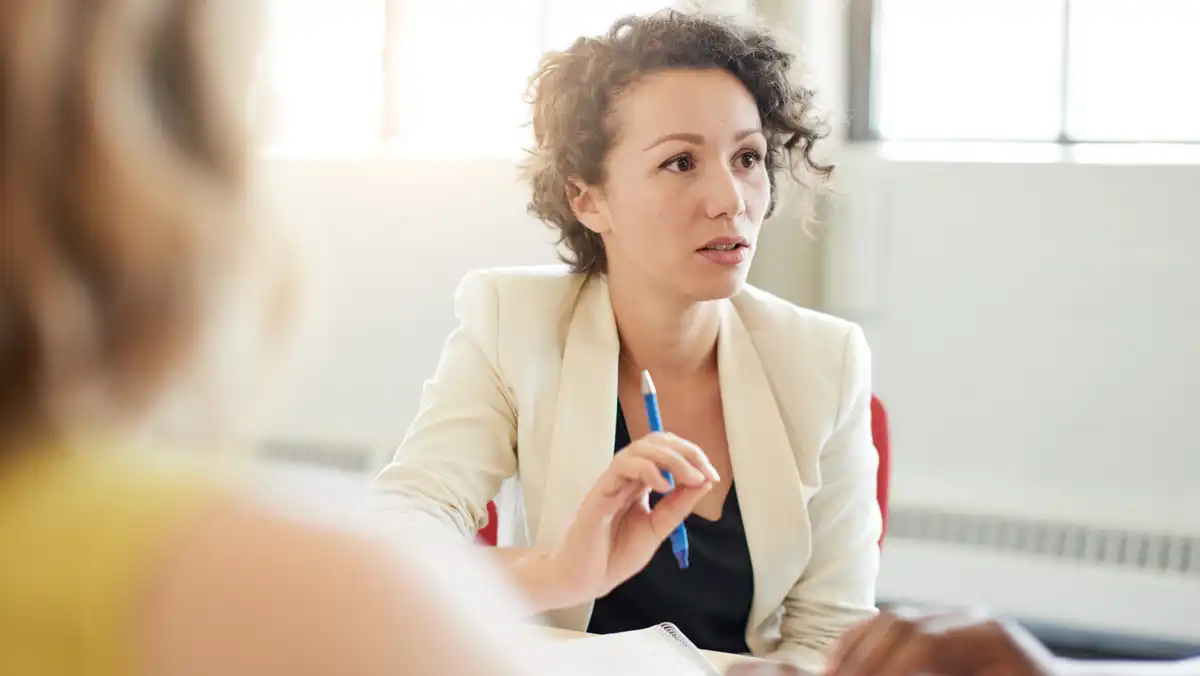 Even though we're still in the early days of artificial intelligence (AI) and machine learning innovation, the mainstream conversation about these technologies has transitioned from "what" to "why and how."
A few years ago, any articles you'd see about AI and machine learning revolved around definitions of what these technologies could do. Now, we have to start thinking about how they can transform individual industries and take steps to unlock that potential.
But this is easier said than done in the legal industry. One study found that "Lawtech is not yet fundamentally transforming the provision of law" and that the industry is "lagging behind" in terms of adopting disruptive technologies.
If you can leverage AI and machine learning to transform your services, you stand to create significant competitive advantages in a wider industry that's reluctant to change.
4 Use Cases for AI and Machine Learning in Legal Services
One reason traditional and incumbent organizations are often slow to adopt new technology is that there's no clear path to integrate it into existing operations. Whereas a new organization can build itself around technologies like AI and machine learning, your law firm can't afford to go through the trial and error that those startups do. You have clients expecting the highest quality service possible and experimentation is risky.
Choosing the right use cases to start with can make a significant difference in your ability to see quick returns on investments. The following four use cases are realistic options that can transform your firm.
1. Predictive Analytics for Legal Cases
Litigation strategy is highly complex and subjective. One small change could be the deciding factor in a case with potentially millions of dollars and your reputation on the line. Any opportunity you get to make more data-driven decisions can be invaluable.
By bringing predictive analytics to your litigation strategy, you can leverage machine learning algorithms to assess evidence and fact patterns to forecast legal decisions. This technology will have a significant impact on law practices. Instead of spending months researching and litigating, you may find that a settlement is the best path forward. By making that decision sooner rather than later, you significantly cut costs while freeing up resources to work on new cases.
Even outside of the courtroom, predictive analytics offers a more efficient means of providing legal advice. Presenting potential clients with data-driven advice, you can build trust and improve the quality of your pipeline.
While you can't expect 100% accuracy from predictive analytics, the insights provide enough value to make it worth implementing technology and organizing your data in ways that enable AI and machine learning algorithms.
2. Patent Filing
Managing intellectual property is another area where AI and machine learning can provide value to your law firm. No matter how you look at this aspect of the job, even your best lawyers and paralegals can sink a significant number of hours into patent filings. It's an arduous task that involves document reviews, application formatting, issue detection, and more. The time-sensitive nature of patent applications combined with the amount of resources necessary to file them makes this a prime use case for AI and machine learning.
AI-powered drafting tools and issue detection technology that leverages machine learning can automate many of the tedious tasks involved in managing intellectual property. One vendor says that it has already helped a client increase productivity by 500-800% by automating certain aspect of patent applications.
3. Contract Review
Similar to patent filing, contract review involves a significant amount of resources, requiring teams of people to conduct tedious hours of manual work. Every iteration comes with more hours of reviews and red-line exchanges that increase your costs and delay crucial business deals.
As natural language processing (NLP) becomes a stronger aspect of AI and machine learning, you'll be able to quickly analyze contracts for aspects that present issues to your clients. At some point, the process may be entirely automated. But for now, pairing your lawyers and paralegals with an AI-based system can speed up the review process and streamline operations.
4. Merger & Acquisition Due Diligence
When working with clients on mergers and acquisitions, you need to do your due diligence to evaluate the contracts, finances, customers, and operations of buyers and sellers. This information is critical to the negotiation process with millions or even billions of dollars in play. With so much information to review, it's easy for a small but important bit of information to slip through, which could have improved your decision making.
With AI and machine learning, your finance team can maximize the efficiency of M&A due diligence while also ensuring that no detail goes unnoticed.
Overcoming the Risks of AI and Machine Learning in Legal Services
The hype surrounding AI and machine learning continues to increase. These technologies are being lauded as the keys to unlocking new levels of cost efficiency, productivity, and operational agility. But it's important to note the potential risks involved in implementing AI and machine learning in your firm. Two key concerns include:
Unemployment: When you start talking about automating key business functions, unemployment becomes an immediate concern. Are AI and machine learning meant to replace your staff? Not necessarily. While it's too early to determine the extent to which automation will impact legal employment, studies have shown that AI and machine learning are only capable of automating 22% of a lawyer's job and 35% of a law clerk's job. It's more likely that you'll enable your staff to maximize productivity by supporting them with these tools.
Bias: Because we're still in the early days of AI and machine learning innovation, the technologies are far from perfect. One problem has been bias in AI-powered systems due to the ways the algorithms are programmed. This could be especially problematic in the legal industry, which is why you can't entirely lean on AI and machine learning to execute tasks.
Your approach to implementing AI and machine learning will make all the difference in your ability to unlock their potential. There's no single solution or approach that ensures you'll get the most returns on your investments. That's where we can help.
If you're looking to elevate your digital experiences and gain competitive advantages at your firm, contact us today and find out how we've helped law firms.
Dealing with Legal Industry Disruption in 2019
Mar 05, 2019 • 4 Minute Read • David Kovner, Chief Client Officer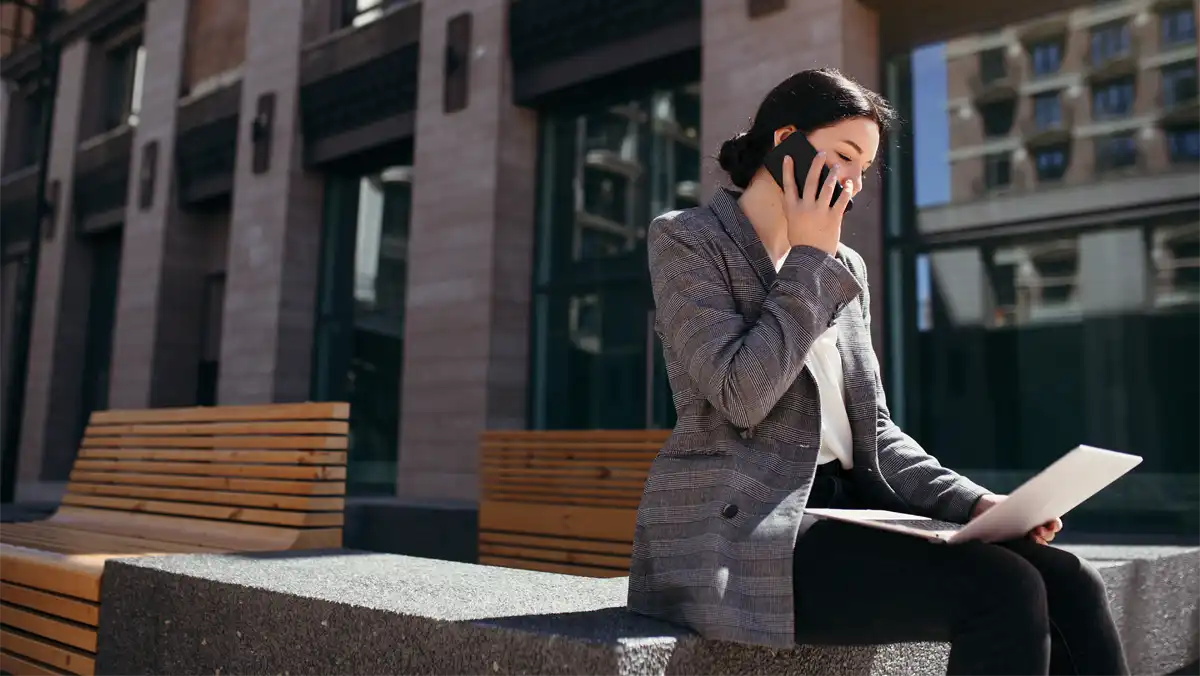 Continue Reading
Continue Reading