See All Our Insights
The 4 Digital Trends Driving the Future of Healthcare
Jun 21, 2021 • 4 Minute Read • Ross Lucivero, EVP, Product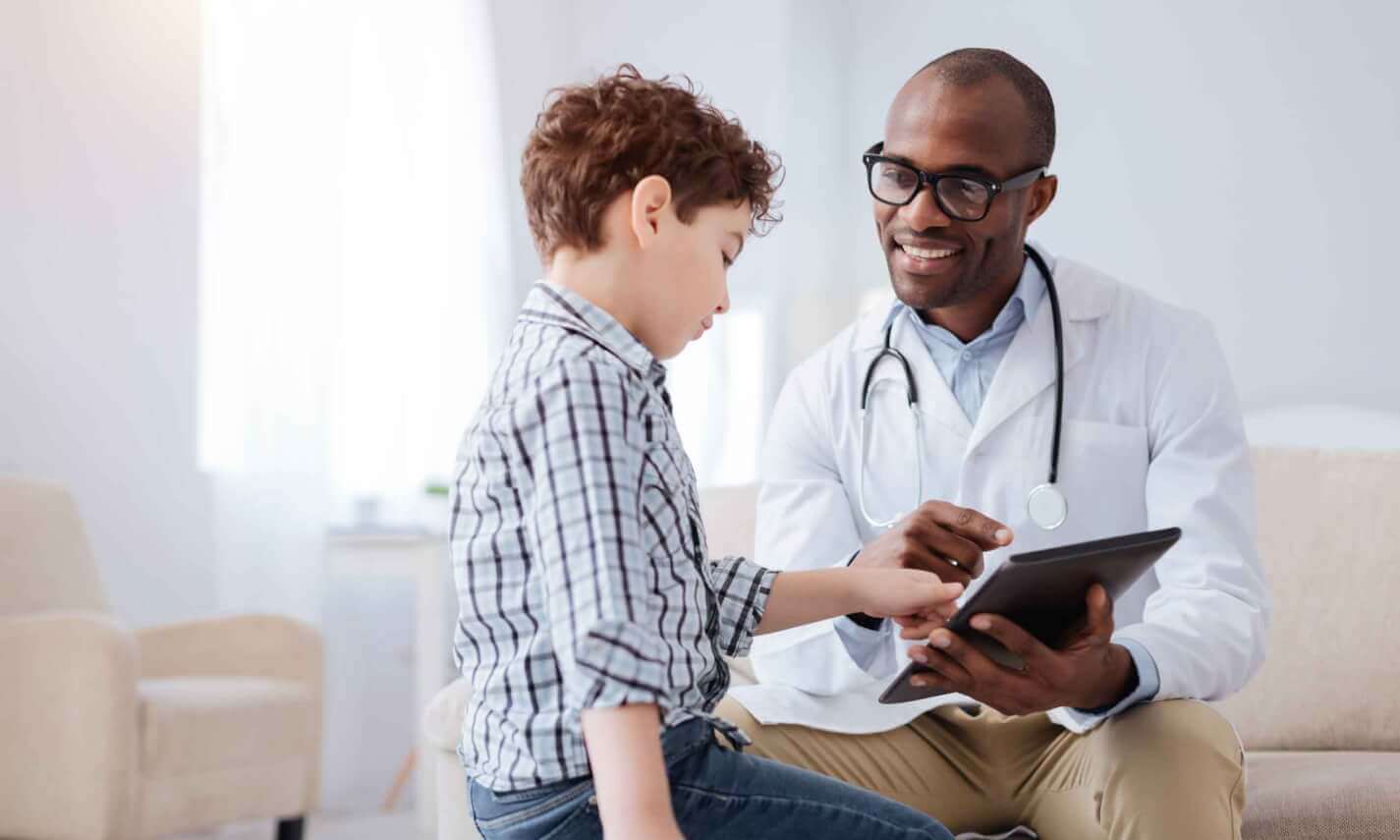 Digital healthcare solutions are paving the way for us to lead longer, healthier, and happier lives. In just the last few years, technologies have emerged to help patients remotely seek medical advice, view medical records, fill prescriptions, and receive more personalized care. And as a result, the digital health market will be worth nearly $400 billion by 2024.
As a healthcare provider, it's up to you to get out ahead of the trends driving digital healthcare and find ways to improve patient experiences. While there are many different technologies and trends disrupting healthcare, the following five digital trends will help you improve patient experiences and outcomes.
1. Improving Patient Care with Artificial Intelligence
Like in most other industries, artificial intelligence (AI) is leading the way for digital disruption in healthcare. The widespread shift to electronic health records (EHRs) has created a foundation for artificial intelligence to have a real impact on the industry. With so much data stored digitally, you have all the information necessary for AI systems to generate valuable insights for both patients and their caregivers.
Without artificial intelligence, the vast amount of data that healthcare providers collect could become overwhelming. But when you implement AI-powered solutions, you can support value-based care by surfacing the most relevant patient data for caregivers at precisely the right time.
For now, AI is helping healthcare providers manage patient traffic and optimize backend operations. As natural language processing (NLP) improves, healthcare providers will be able to personalize care more effectively. And as AI is integrated into more digital health systems, patients will receive diagnoses and treatment much faster.
2. Streamlining Patient Care with Telemedicine
Traditional in-person patient visits will never fully disappear. However, not all patients have easy access to a doctor's office or time to find care in a potential emergency. Telemedicine promises to solve these issues, improving patient experiences and outcomes in the process.
Many healthcare organizations have already started to build platforms that support telemedicine. In some cases, that means offering a care hub to improve adherence for patients with chronic issues and behavioral needs. In other cases, patients get direct access to doctors for personalized care from the comfort of their homes.
Especially as people come to expect more on-demand experiences in every aspect of their lives, telemedicine is a way for healthcare providers to maintain (and improve) satisfaction. But it's not all about benefits for patients. When you improve patient experiences, the cost savings extend directly to providers. Analysts believe that virtual nursing, alone, can save the healthcare industry $20 billion every year.
3. Unifying Healthcare Records with Blockchain
It's been said that blockchain technology could have such a massive impact that it will essentially become Internet 2.0. For now, many blockchain use cases are more hype than reality. But in the healthcare industry, there are already some practical ways implement blockchain.
One of the biggest challenges in healthcare has always been patient record continuity. Keeping records updated and sharing notes between providers have been hindered by interoperability issues and compliance challenges. With blockchain, patient health records can be decentralized while also improving data protection. This decentralization results in fraud reduction, easier reimbursement processes, greater personalization, and more.
We're a long way from fully realizing the potential of blockchain, you can disrupt healthcare operations with this technology by:
Simplifying the supply chain
Managing compliance and risk more effectively
Making electronic health records more universal
Streamlining admin processes and minimizing fraud
4. Personalizing Care with the Internet of (Medical) Things
Over 60% of healthcare companies have already implemented IoT devices to improve operations and patient care. Unlike traditional care that funneled into centralized datasets, IoMT devices place data collection points closer to patients. This has two benefits. First, it increases the total amount of data you can collect about patients. And second, it gives you access to a wealth of behavioral information that you otherwise wouldn't get from after-the-fact explanations.
There are a wide variety of IoMT devices that can help you improve patient experiences and outcomes. Consumer health wearables like Apple Watches and Fitbits can give doctors deeper insight into heart rate, exercise habits, and more. Clinical-grade devices like insulin pumps and neuro wearables go a step further to work in conjunction with physician prescriptions. And then there are general in-home devices like personal emergency response systems that can ensure patients receive care as quickly as possible when something is wrong—even if a patient isn't able to request care.
All of the data generated by these IoMT devices feed into AI-powered systems, machine learning algorithms, and predictive analytics solutions that can all help personalize healthcare experiences.
Finding the Keys to Transforming Healthcare
All across the healthcare industry, organizations are turning to mergers and acquisitions to stave off disruption. From UnitedHealth's $4 billion purchase of DaVita Medical Group to CVS's purchase of Aetna for $69 billion, M&A activity continues to grow in the healthcare industry.
The need to improve patient experiences is pushing healthcare organizations to find innovative ways of updating legacy technology and integrating processes vertically. Healthcare providers that don't adapt quickly risk being disrupted by emerging technologies and falling behind competitors.
Whether you're taking the M&A route or undergoing digital transformation on your own, the first step is to deeply understand the trends driving digital healthcare. The explanations here give you an overview, but there's plenty more to learn.
If you want to learn more about the technologies and trends impacting patient experiences, contact our team for a complimentary assessment of your capabilities and potential.
Trendspots in Healthcare: Mobile Apps & The Patient Experience
Jan 10, 2023
Continue Reading
Continue Reading