Industry 4.0 started on the day that industrial robots could perform multiple jobs.
Robots have been in manufacturing for longer than you think. The first industrial robot, known as Unimate, was deployed in a GM factory in 1961. It used a robotic arm to remove parts from die-casting machines. Like most machines of that era, Unimate didn't use much in the way of computers. Instead, it relied on rote movements and primitive sensors. Using it to perform a different function would have involved and extensive teardown and rebuild.
Today's industrial robots have far more than a single function. Warehouse robots, for example, can alter their routes autonomously to replenish materials as needed. Robotic arms can use LIDAR sensors to pick loose parts out of bins and delicately weld them in place. There are so many robots in the industrial environment that experts are competing with themselves to predict when humans will be out of a job.
Industry 4.0 isn't just about robots (although they play a very visible role). It's also about networked sensors, artificial intelligence, instrumentation, and more. These separate elements work together to create an industrial environment that proactively adjusts to changing conditions. This may include adjusting to changes in suppliers, making process improvements based on the evolving state of the art, and adapting to new customer demands. At the end of digitalization, manufacturers will act less like robots of yore, and more like thinking beings.
Getting from Here to There—What Does Industrial Digitalization Look Like?
Robots are the most visible endpoint of Industry 4.0, but they're not necessarily where most companies begin. Manufacturers building the foundation for Industry 4.0 have taken some very interesting and divergent approaches, many of which are more achievable for smaller manufacturers looking to follow suit. After all, the idea is that everyone must transform, not that everyone must transform in the same way. Here are some good starting points.
Rapid Prototyping
Many manufacturers have found that they can speed time to market with rapid prototyping. This means using 3D printing and modeling software to create physical product models without committing to assembly, tooling, hiring, sourcing, and other parts of the manufacturing process. By crystalizing the final product design before making commitments, manufacturers mitigate the likelihood of costly midcourse corrections while shrinking the overall design process. In short, it's much easier and faster to design a product when you can hold a version of it in your hands.
Industrial Internet of Things (IIoT)
Manufacturing doesn't just involve a set of machines—it also involves a set of conditions. Humidity, vibration, atmospheric pressure, and chemical ratios can make the different between a productive manufacturing environment and unplanned downtime. Deploying networked sensors in your environment can help you intervene before conditions get bad.
Predictive Maintenance
By building on the IIoT, manufacturers can instrument their capital equipment in order to increase productivity and reduce unplanned downtime even more.
Basically, manufacturers don't just want to run their machines—they want to run them as fast as possible and for as long as possible. Every time a machine goes offline for planned maintenance, it means that the production line can't run.
By using predictive maintenance to set a schedule, manufacturers can hit a certain sweet spot. They can run their machines as fast as possible, while using instrumented sensors to detect changes in temperature and vibration that indicate the machine is due for a maintenance cycle. In other words, they can maintain the machine only when needed, allowing them to increase production volumes while still avoiding unplanned downtime.
Artificial Intelligence
AI covers a lot of ground, but its Industry 4.0 applications can be limitless. AI can be used for everything from piloting autonomous warehouse vehicles to ordering components or predicting customer demands. The idea is that by using the data that the company captures, the AI can make informed predictions about many aspects of the industrial environment. Advanced AI is able to make these determinations much faster than human intuition, which can be critical in an industry that has historically pivoted slowly in response to changing conditions.
Collaborative Robots (CoBots)
When we think about industrial robots, we mostly think about autonomous robots with articulated limbs. These robots definitely exist, but they're expensive, and they can't really coexist with humans in the same space—it just isn't safe.
A CoBot, on the other hand, is essentially a lightweight cart with three basic instructions:
Follow a human around.
Don't crash into anything.
Return to a base station when directed.
These robots are a lot less expensive than traditional industrial robots, and they can be more versatile as well. For example, many manufacturers use these robots for picking components. Human employees walk the warehouse shelves, filling the CoBot up as they go along, and the Cobot delivers their payload to the assembly line or staging area once it's full.
Cloud Technology
Rapid prototyping, IIoT technology, and predictive maintenance don't happen in isolation—they rely on a computing substrate that can scale across multiple facilities in multiple countries and potentially across thousands of products. This is why most manufacturers are now turning to the cloud as a resource that can tie their Industry 4.0 ambitions together.
Work with Verndale to Begin Your Industry 4.0 Transformation
Here at Verndale, we've worked with dozens of customers to begin their transition to a more digital world—and manufacturers are no exception. Working with us, you'll become more efficient, more productive, and more responsive to customer demands. Learn how we work with manufacturers like Blackhawk Industrial, or contact us today for more information.
The Business Advantages of Website Accessibility
Jan 16, 2020 • 4 Minute Read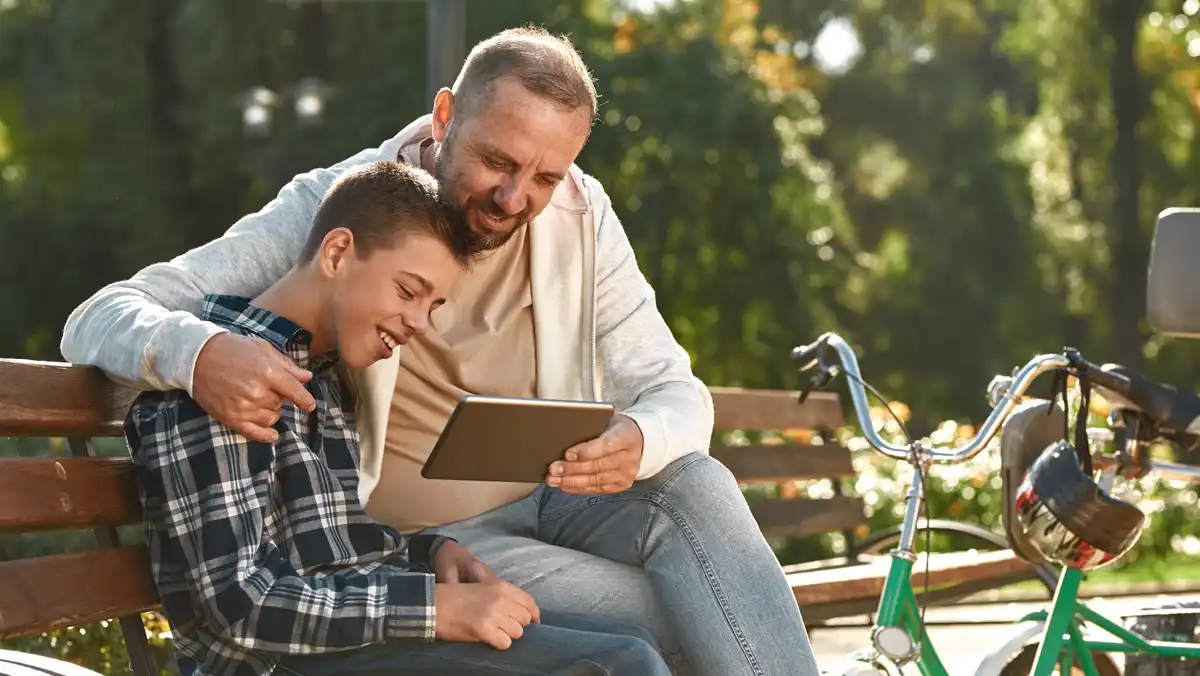 Continue Reading
Continue Reading