See All Our Insights
Selecting a Digital Experience Platform (DXP)
Jul 17, 2023 • 5 Minute Read • Stephanie Nardone, Content Marketing Manager
A digital experience platform (DXP) can be an indispensable tool that can make your digital strategy a reality and set you apart from your competition. If you're considering a DXP it may be because your current system has feature and functionality limitations, a high cost of ownership, security issues, or integration challenges. So how do you choose the right DXP?
In this article, we explore what a DXP is, delve into its significance for digital strategies, and guide you on selecting the right DXP solution that aligns with your organization's goals, objectives, and capabilities.
What's a DXP?
DXPs have evolved from content management systems (CMSs) to provide marketing and IT staff with one platform on which to accomplish many goals. Today's DXPs are integrated sets of core technologies that support the creating, managing, delivering, and optimizing of digital experiences across channels.
While content management is still a primary focus of a DXP, other important pillars play a foundational role in the overall digital experience, including content marketing, search, customer data, experimentation, personalization, asset management, and analytics.
DXPs are applicable technologies for business-to-consumer (B2C), business-to-business (B2B), and business-to-employee (B2E) use cases. The DXP suppliers we work with and often recommend include Sitecore and Optimizely, which also provide CMSs. Other players include WordPress, Contentful, and Webflow for CMS solutions.
Since DXPs have taken flight, it's no surprise that many technology analysts, like Gartner and Forrester, have set standards for DXP providers in the marketplace and identified significant capabilities when ranking those providers' solutions. Both chart DXP technologies based on strengths and weaknesses and native or integrated features and provide their rankings respectively in Gartner's Magic Quadrant and the Forrester Wave report. The DXP features include content management, personalization tools, customer journey mapping, knowledge sharing, artificial intelligence (AI), customer data management, access control, cloud capabilities, multi-experience support, analytics, and more.
In short, a DXP can power up your customer knowledge and offer a centralized platform to streamline operations, leverage customer data, and ensure consistent, personalized interactions across various channels. By leveraging a DXP, businesses can harness the latest technologies for their omnichannel marketing efforts while maintaining a competitive edge in the market. What's not to love?
Learn more in our CTO's deep dive into the DXP ecosystem in Demystifying DXPs.
Why Choosing the Right DXP Matters
In a recent proprietary survey, we asked 300 marketing and technology leaders questions to better understand digital customer experience trends. We wanted to know what's driving their decision-making and where they've seen success or room for improvement. When it comes to selecting a platform, the most popular reasons for prompting a DXP or CMS upgrade or platform switch include feature/functionality limitations, the total cost of ownership, multi-lingual functionality constraints, their platform no longer being supported, integration challenges, and difficulty updating content.
Regardless of the reason, selecting a DXP can be a critical decision as it directly impacts your digital success and the value you deliver to your customers. When you have the right DXP, you have a greater chance of unlocking several benefits for your overall strategy, including:
Consistency: A robust DXP is integrated with multiple technologies to control a wide span of touchpoints, ensuring your customer journey remains consistent across channels and devices and instilling confidence in your audience.
Personalization: DXPs can provide personalized experiences informed by customer/visitor data and improved upon by AI and machine learning to create more engaging experiences for each customer.
Efficiency: By centralizing customer data and streamlining operations, a DXP optimizes workflows, reducing manual effort and enhancing efficiency to drive data-based decisions. The usability and accessibility of a DXP also help your team's productivity and adoption of your marketing technology.
Future-Readiness: An extensible DXP enables you to adapt to evolving customer expectations and integrate new technologies seamlessly. Before committing to a platform, it's beneficial to know what goes into extending your platform to support digital asset management, marketing automation, or other business needs.
Factors to Consider When Selecting a DXP
All of the above are worth considering when selecting a new DXP. Additionally, defining business goals and requirements helps you clearly articulate your organization's digital goals and requirements, outlining what you aim to achieve with the DXP implementation. This clarity will guide your evaluation and ensure alignment with your overall strategy.
Here's what to consider when selecting and implementing the technology:
1. Integrations
A DXP can be a part of a larger digital business ecosystem via API-based integrations. It has the ability to touch every corner of your business. You'll want to evaluate the DXP's extensibility so that you can connect your existing systems, such as CRM, ERP, and marketing automation platforms. Seamless integrations allow for comprehensive data flow and enhanced operational efficiency.
As you set up your DXP there may be "must-have" connections like a CRM, CMS, DAM, CDP, search, globalization, commerce, and more to consider based on your business needs. Many organizations are also hopping on the generative AI bandwagon to accelerate and scale content creation. It's good to recognize the flexibility and ease of integrating technologies like AI or machine learning to help power user search, recommendations, and personalization efficiencies. Make a list of your non-negotiable integrations that will support external and internal user experience and map them to your list of DXPs and their capabilities.
2. Hosting and Infrastructure
When it comes to choosing a DXP, look for an infrastructure that can grow alongside your business. It should have features that can support high traffic, content management, and data storage requirements, enabling you to scale without technology limitations.
For example, a SaaS solution is cloud-based, so its infrastructure is managed by a third party, not the user or organization. This is helpful when it comes to maintenance and updates. Additionally, the setup and launch are a little quicker, meaning users can start using the platform without the need for extensive installations and configurations.
Alternatively, if you need to integrate with existing systems, an on-premise solution provides a little more control and customization that can be valuable. This solution is installed and hosted on servers and the user organization manages the infrastructure, which could be necessary for compliance with security and data management regulations.
3. Flexibility
Each organization has unique requirements and workflows. A flexible DXP allows customization and extension of functionality to meet your specific needs, ensuring a tailored solution. With headless systems, you can achieve composability across your DXP. "Going headless" allows companies to mix and match platforms and suppliers to select best-of-breed solutions that could simplify their stack or provide adaptive architecture.
Choosing a DXP with scalable and flexible capabilities allows your digital infrastructure to accommodate increasing traffic, content, and data demands as your business grows.
Although composable and interoperable marketing technology systems offer flexibility and choice, they also place more responsibility on clients. For example, users need to ensure that the systems they select will function seamlessly together and meet security standards, especially during updates and upgrades. They also need to thoughtfully consider and evaluate components and platforms. Companies lacking in-house expertise may have to collaborate with partners to connect various components so the business and customer experience is optimized.
4. Budget
It's important to consider the cost of the DXP, including its subscription, licensing, and any professional services needed to implement and maintain the system. Weigh out the cost of ownership in relation to its potential benefits and impact on the business.
In this step, consider a third party to help streamline every step of selecting and implementing a DXP. Collaborating with an agency that's implemented technology solutions can help you effectively and holistically compare different options and capabilities based on your business needs and budget. From discovery, defining business goals, and engaging with relevant stakeholders, a technology partner can help gather and organize different perspectives to ensure a holistic approach to making your decision, then apply those findings to the implementation as well.
Streamline your DXP Selection Process
The right DXP can empower your business to orchestrate remarkable digital experiences that help drive business outcomes. Learn more about our solutions and how we help companies explore their options to maximize their investments.
Top 3 Platforms for Low-Code, No-Code Development
Jun 12, 2023 • 3 Minute Read • Elizabeth Spranzani, Chief Technology Officer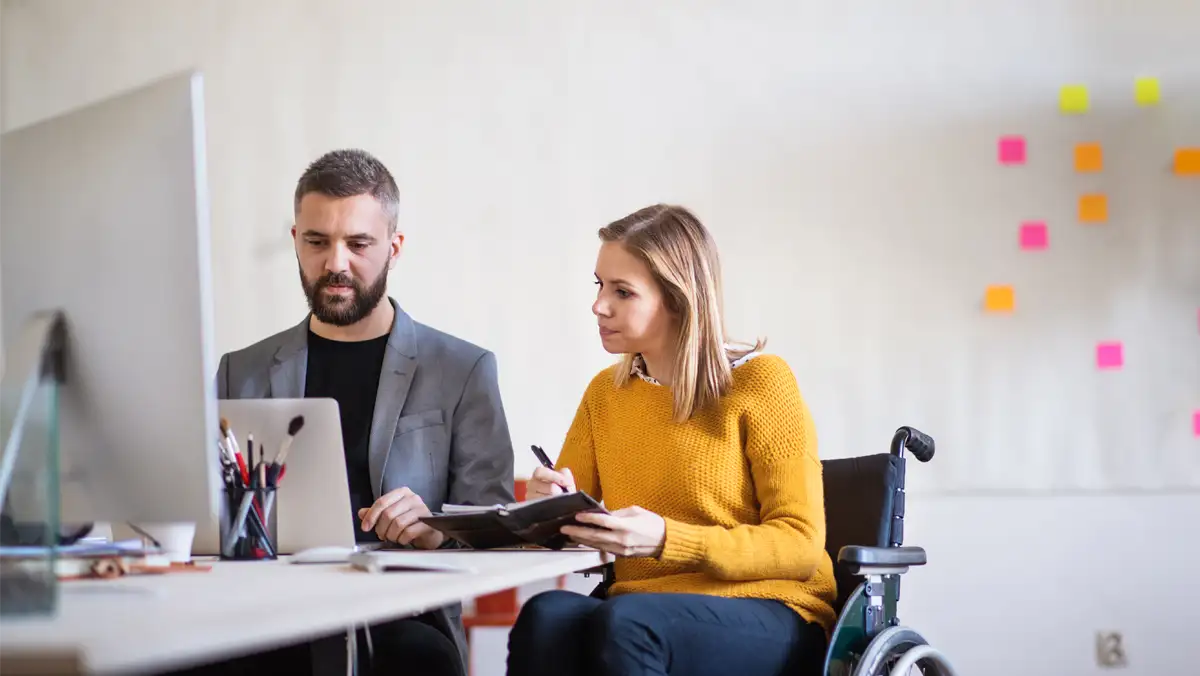 Continue Reading
Continue Reading