See All Our Insights
Opticon 2023 Unveils Game-Changing Headless Product Lineup
Oct 18, 2023 • 3 Minute Read • Doug Yoder, Technical Director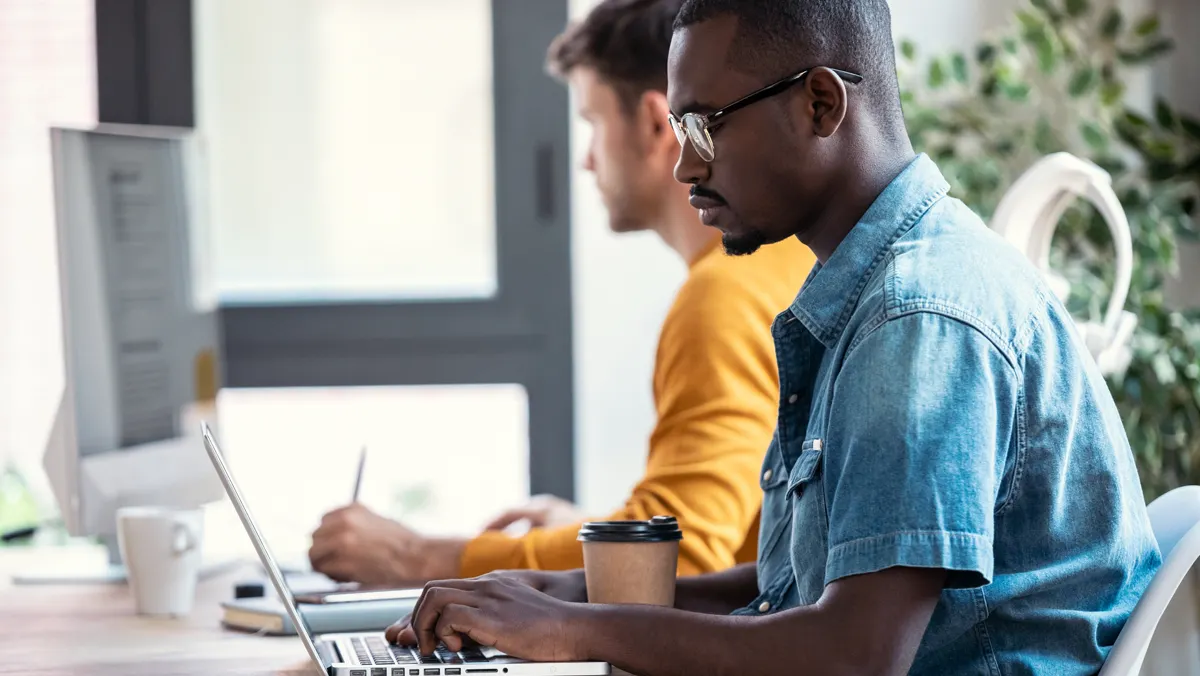 This year's Opticon event gathered leading experts in digital experience to showcase groundbreaking innovations poised to transform the industry. Among the highlights were three additions to the Optimizely ecosystem: the Optimizely CMS "SaaS Core," Visual Experience Builder, and Optimizely Graph.
The importance of a headless product strategy cannot be overstated, especially at a time when digital touchpoints abound. Businesses that move beyond traditional content management methods can deliver seamless, personalized experiences across websites, mobile apps, smart devices, and beyond. Headless architecture has emerged as the solution, allowing organizations to decouple their frontend presentation layer from the backend content management system (CMS). This paradigm shift empowers businesses to remain agile, adapt to changing consumer expectations, and future-proof their digital presence.
Now, let's dive into these exciting announcements and uncover the benefits of this trio of products unveiled at Opticon 2023.
Optimizely CMS "SaaS Core": A New Choice for Award-Winning Content Management
In response to the growing demand for agility and scalability in content management, Optimizely has introduced the "SaaS Core" option for the CMS product. This game-changing platform reimagines content management as a service, offering organizations a flexible, cloud-based solution to streamline content creation, delivery, and optimization. Importantly, this SaaS version of the CMS seamlessly integrates with the existing Orchestrate product line, providing Orchestrate customers who use the CMS with the choice of either PaaS or SaaS. Note that SaaS is not replacing PaaS and both can deliver headless experiences.
Key Features:
SaaS Architecture: By adopting a Software as a Service (SaaS) model, Optimizely CMS "SaaS Core" eliminates the complexities of managing infrastructure, enabling businesses to focus on content strategy and user experiences instead of software maintenance.
Giving Customers Choice: Within Optimizely's "Orchestrate" product lineup, companies now have a choice and can receive the award-winning CMS in either PaaS or SaaS forms.
Headless-First: Whether your organization is a small startup or an enterprise giant, Optimizely CMS "SaaS Core" scales with your needs, ensuring your content management system can evolve as your business grows.
Automatic Upgrades: One of the most convenient features for business users is the ability to access the latest features without expensive and slow upgrade projects.
Visual Experience Builder: Empowering Creativity Without Limits
Optimizely is pioneering a game-changing approach with the Visual Experience Builder. It will offer users the power to compose and design headless websites with unprecedented ease and flexibility.
Here are the key highlights helping to set a new standard for digital creativity:
Seamless Integration: Visual Experience Builder can seamlessly integrate with both the PaaS and SaaS versions of Optimizely's CMS, offering users the freedom to choose the content management solution that best suits their needs.
Versatile Content Sources: Beyond CMS compatibility, this upcoming product will draw content from various sources, including commerce systems and the Optimizely CMP (Content Management Platform), ensuring that your creative vision can encompass a wide range of content types. Moreover, any external content sources represented in Graph can be used in the Visual Experience Builder.
Simplified Web Development: With Visual Experience Builder, web development is simplified, allowing users to focus on their creative vision rather than the intricacies of coding, ultimately accelerating the development process.
Visual Experience Builder promises to unlock new horizons in digital experience design. This innovative product will be a pivotal addition to Optimizely's headless product lineup.
Optimizely Graph: The Nexus of Headless Content Delivery
Bringing together content management and visual experiences is where headless content delivery shines. Optimizely introduced its Graph product, a fundamental pillar for seamless content distribution across various channels and devices. Graph is innovative and serves as the central point for aggregating and organizing content, ensuring it's readily accessible for your digital experiences.
Key Features:
Built for Speed: Content Graph leverages global Content Delivery Network (CDN) edges to ensure lightning-fast content queries, enhancing the speed and responsiveness of your digital experiences for users worldwide.
Advanced Full-Text Content Search: With advanced full-text content search capabilities, Content Graph enables users to quickly and accurately find the information they seek, enhancing the overall user experience.
Semantic Search: Content Graph introduces a revolutionary large-language semantic search that allows users to search by keywords AND concepts. This innovative approach enhances search accuracy, making it easier for users to discover relevant content based on the meaning behind their queries.
With these key features, Content Graph empowers you to create dynamic, efficient, and user-centric digital experiences while revolutionizing the way users interact with your content. Content Graph's feature enables dynamic, user-centric digital experiences that revolutionize content creation and delivery.
Closing Thoughts
Optimizely's unveiling of the Optimizely CMS "SaaS Core," Visual Experience Builder, and Optimizely Graph at Opticon 2023 reinforces a resounding message: the future of marketing is composable, composable is headless, and so is Optimizely. Optimizely is not just adapting to the future that demands agility, personalization, and seamless experiences; it's actively shaping it.
Optimizely's new lineup offers flexibility, creativity, and efficiency for businesses striving to stay ahead of the curve. The ability to choose between PaaS and SaaS, the promise of Visual Experience Builder's creative freedom, and the transformative power of Content Graph's content delivery capabilities underscore this promising new lineup
Whether you're an enthusiastic early adopter or simply intrigued by how these products can integrate seamlessly into your existing ecosystem, we can help evaluate their compatibility.
Selecting a Digital Experience Platform (DXP)
Jul 17, 2023 • 5 Minute Read • Stephanie Nardone, Content Marketing Manager
Continue Reading
Continue Reading