See All Our Insights
Balancing Your Content Plan with a CMP
Apr 11, 2023 • 3 Minute Read • Stephanie Nardone, Content Marketing Manager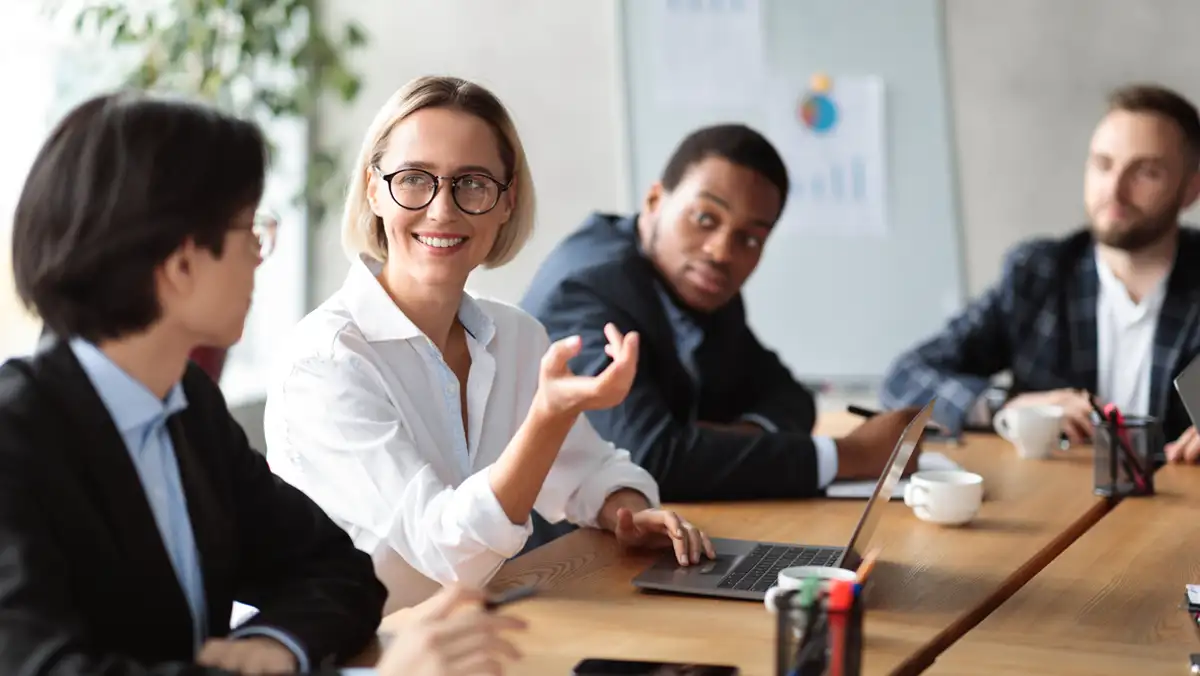 Maintaining a balanced content plan is essential for the overall health of your content marketing ecosystem. When your content plan is imbalanced, it can result in work siloes leading to a productivity decline.
If you have a content engine, a team building campaigns, assets, and writing copy, then you understand the importance of balancing content to support campaigns and events throughout the year.
As marketers, we're constantly balancing the planned and the unplanned. We're looking at various components to inform our strategy weekly, monthly, and quarterly while producing the content at the same time. We're always ready to go to market with your product launch in a fully baked campaign of assets while also always ready to pivot based on the next industry-breaking story.
But you might be asking yourself, is my content plan stable?
Does everyone contributing understand what they're responsible for and when?
Is my team spending more time on the work than updating the plan?
Does leadership have visibility into what's coming whenever they need it?
Do stakeholders know what's coming down the pipeline for review and approval?
Can everyone who needs to access collateral access it easily?
Can we quickly forecast our marketing efforts and measure our volume?
If you answered yes to these questions, then you're in a good place. If you're unsure, you may need to start sunsetting your spreadsheet titled "Content Plan and Calendar." (We know most of you have one of those).
We don't want to give shade to spreadsheets because they can be a great tool in certain scenarios. But it's not great for optimal operations when you're producing high volumes of content across multiple campaigns and channels.
Integrating a content marketing platform (CMP) into your content engine will allow you to answer yes confidently to all of the questions listed above.
A CMP delivers so much more than a spreadsheet can. It allows your team to be productive and efficient while giving anyone who needs it visibility across campaigns, events, workflows, due dates, and much more. We launched Optimizely's content marketing platform (CMP) in 2022. In less than a year, we've scaled our marketing efforts around developing thought leadership content, collateral, video marketing, social media, events, and more. We've even been able to produce 50% more content than before we implemented Optimizely's CMP.
There are a handful of helpful features in Optimizely's CMP. Here are three we love using and why:
Campaigns - Enabling structure in your content plan allows you to clearly plan from a capacity perspective and understand how much volume is in production. Parent campaign planning provides a hierarchy for you to organize your content in a way that makes sense to your marketing team and objectives. You can coordinate due dates to observe what's on track and not on track. Map fields to measure volume against objectives and get a view into what's coming, in progress, and complete.
Automated Workflows - A step or two down from campaigns, let's talk about the everyday components that support operations. While a general content production workflow can seem straightforward, if everyone involved isn't aligned, then chaos can ensue. Automated and templated workflows unique to your team help you manage the steps in the content creation process: create a brief, draft, edit, design, approve, etc. Oh, did we mention workflows are flexible? If a task gets bumped up or down in priority, simply adjust a due date or add a step. The rest of the workflow follows suit. That and the ability to add comments make collaboration easy and efficient.
Asset Management - CMP's built-in digital asset management (DAM) library makes publishing, organizing, and accessing everything faster and easier. It's a big time saver. Not only are you consolidating the finished work in one place, but you also can automatically publish certain assets to pre-determined folders when you complete a task. It takes a step away from content creators and aligns everyone on where to put what.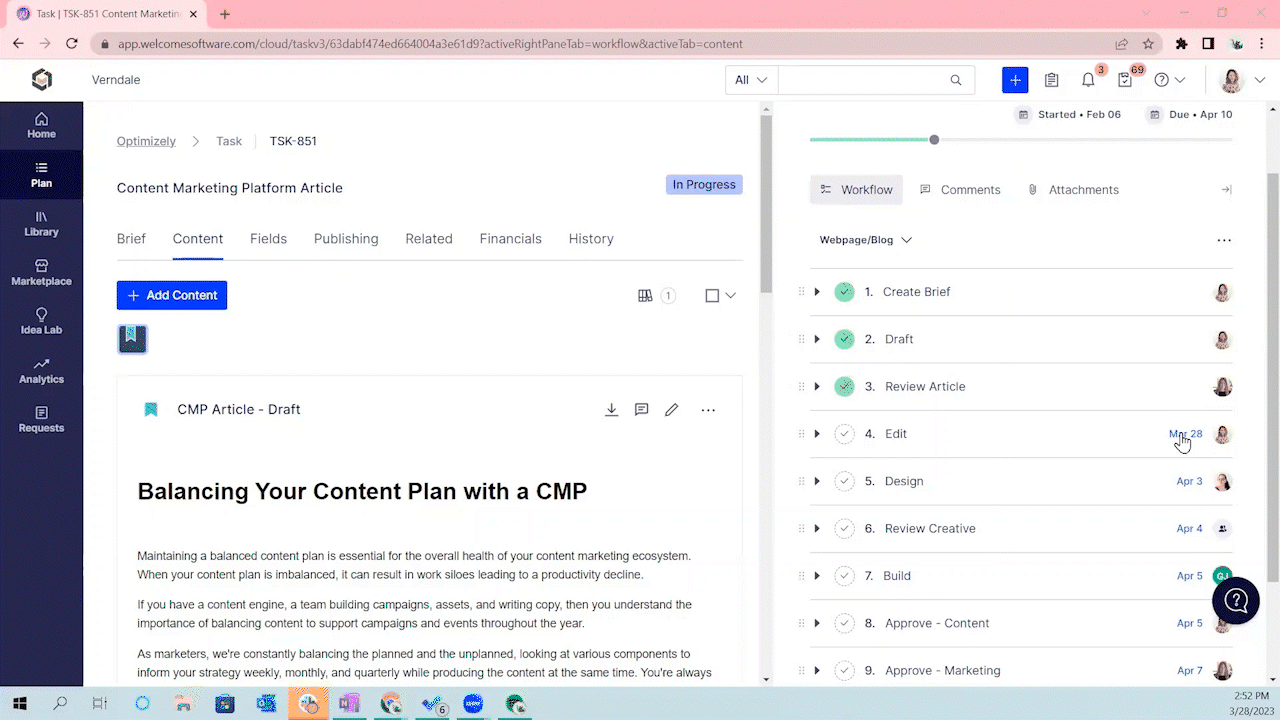 Repackaging Your Content Marketing Operations
CMP sets a new standard for content management and collaboration. It offers so much more for optimizing your team's time and output so they can create exceptional work.
Don't just take our word for it. Let us show you how we balance our content marketing plan and produce content all in Optimizely's centralized tool. Reach out for a live tour of our CMP in action.
Content Marketing Platform: A Marketer's Lifesaver
Mar 10, 2022 • 11 Minute Read • Elizabeth Spranzani, Chief Technology Officer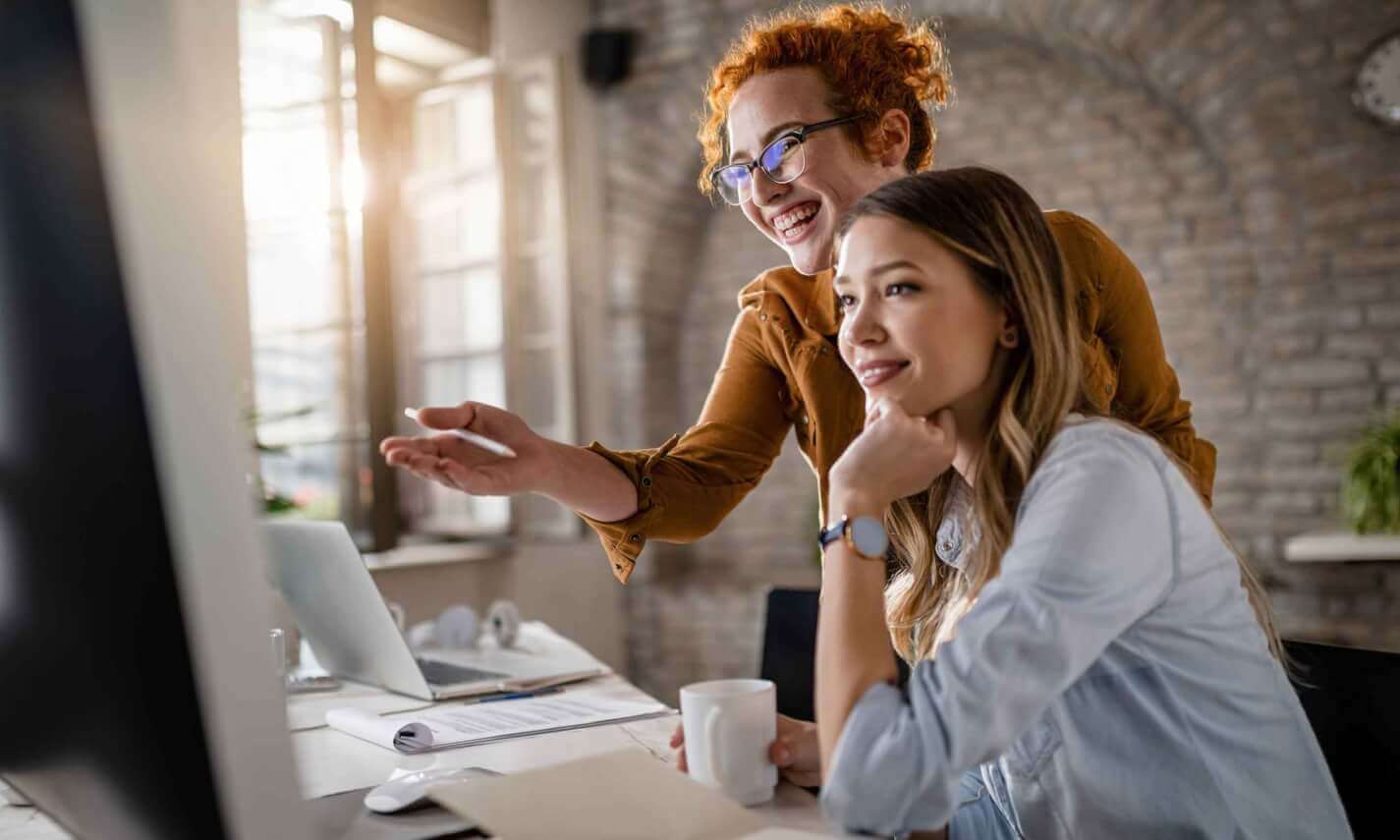 Continue Reading
Continue Reading