See All Our Insights
5 Trends for Website Redesign and Functionality
Feb 15, 2022 • 6 Minute Read • Zachary Tetu, User Experience Design Lead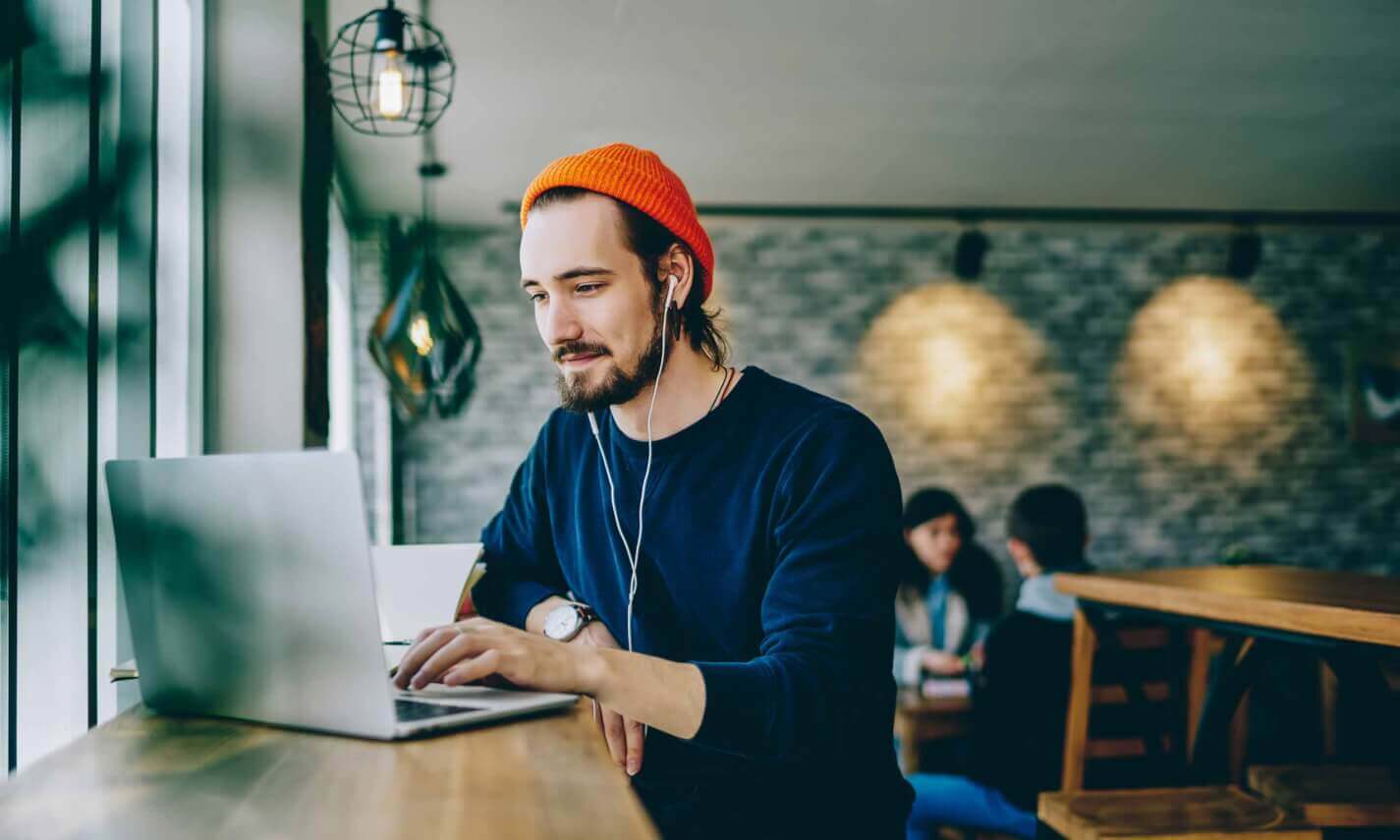 More and more, customers get their first impressions of your brand digitally. The experiences you deliver to customers can make or break your business performance, which is why website design and functionality should be strategic priorities for businesses.
Studies have shown that a website's design is the number one factor in deciding the credibility of a business. But to even get a chance of making that first impression, you need the right level of speed and functionality to keep people from abandoning your site. Google found that mobile sites lose 53% of visitors if pages take longer than 3 seconds to load while the BBC lost 10% of users for every additional second it took their website to load.
How can you create a user experience that strikes the perfect balance? We have the five website design and functionality trends in 2022 that can help.
The Persistence of 5 Key Web Design Trends
There's a tendency for articles about industry trends to continuously try to reinvent the wheel. In many cases, the trends that define an industry or a discipline won't completely change from year to year. This is as true in web design as in any other area of business.
The following web design trends may not be groundbreaking. However, there's no one-size-fits-all way to make the most of them in your own digital experiences. There's always room to leverage them to create unique, powerful, and creative designs.
1. Responsive Design
The last decade has been defined by a push for more responsive web design. This makes sense given the ever-increasing importance of mobile customer experiences. When approaching mobile, make sure you're providing all features and functionality to your users that they could enjoy on desktop. You can take advantage of sticky or bottom placement elements to help guide users to a more easily accessible hit area of their phone so they can enjoy the experience with ease. We also recommend leveraging native controls when possible as mobile users are accustomed to how their drop-downs, selects, and date or time pickers work.
Some of the hallmarks of responsive designs include hidden menus and card-based visuals that make better use of the screen real estate on mobile devices. If you're looking to experiment with responsive design, you can also consider things like infinite scrolling to reduce the bounce rate across your website.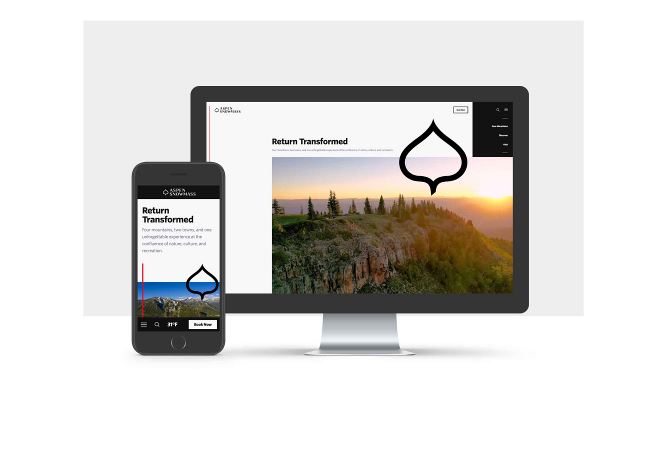 2. Minimalism
This trend really goes hand in hand with responsive design. The goal of hidden menus, card-based design, increased use of white space, and infinite scrolling is to simplify web experiences. By creating clean and clear web experiences for both mobile and desktop users, you can ensure that customers are able to quickly navigate to the information and content they need. It only takes a matter of milliseconds for a user to get an impression of your website. The more complicated the design, the harder it is to convey value quickly.
While minimalism has been a growing trend for years, there's still reluctance among many businesses to make the leap. Paring down previously overloaded web designs can feel difficult because you want to communicate as much information about your products and services as possible. Even if it feels counterintuitive, a minimalist design can help your website stand out more on the internet that's filled with loud, crowded designs.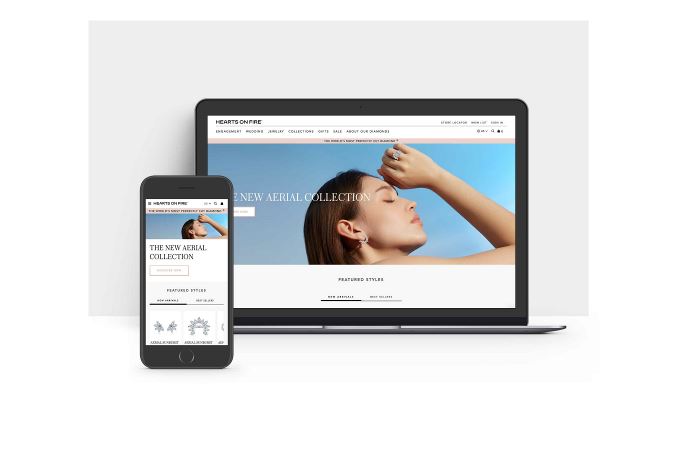 3. Bold Styles
Simplicity, minimalism, and responsiveness don't have to equate to dull styles. You can add some personality and excitement to your web designs by leveraging bold typography and color palettes.
Typography has always played a crucial role in web design. As we simplify our websites, using typography to make the experience stand out will be even more crucial. This means leveraging bold typefaces where appropriate to create visual hierarchies that guide users through the experience. You don't want to overload the experience with bold typography, but there are infinite creative ways you can use it to make an emotional connection with customers.
Bold colors also play a role in this conversation. Too often, minimalism is expected to mean black and white designs. And while black and white color palettes certainly have a place in minimalistic design, there's more than enough room to add color to create your brand image. Your users are using mobile devices with incredibly advanced screen technology—use it to your advantage by putting bold colors in your digital experiences.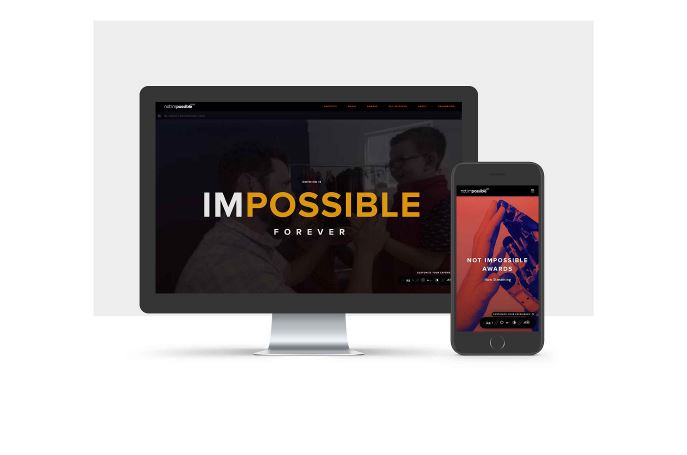 4. Asymmetry
While your website needs to be easy to navigate, you don't necessarily want it to be so basic that it doesn't leave users with any strong impression at all. The symmetrical layouts that have always been part of web design can become boring and lacking engagement for users that spend so much time online. Interrupting your web design with asymmetrical elements (without making the experience chaotic) can engage users more effectively and help you create a lasting impression beyond the first visit. When using imagery, think about having vertical images that flow into the text instead of horizontal images and text pairs. For image galleries, try a masonry grid to make better use of space and allow for different image aspect ratios that may fit the image content better.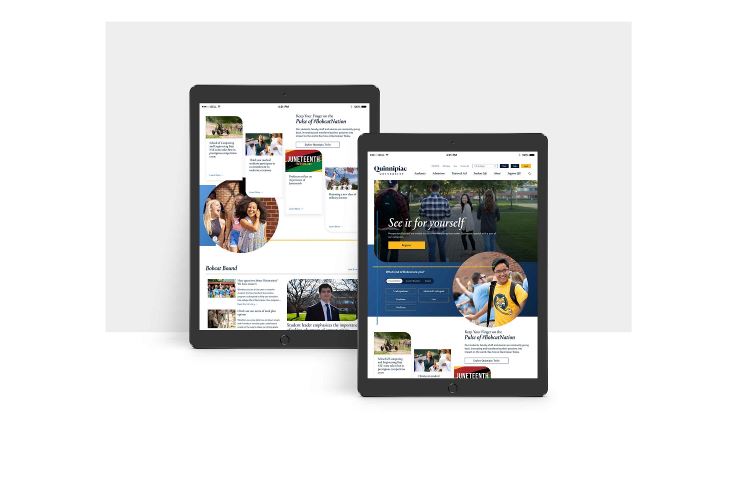 5. Inclusive Design
Several notable companies have found themselves in legal trouble over the last several years for not meeting website accessibility standards outlined in guiding documents like WCAG 2.1. To be clear, website accessibility is not a trend, it's a mandate. What's trending is the concept of "inclusive" web design, and there are several differences between the two. Inclusive web design covers a wider range of people with varying needs and abilities. Another hallmark of inclusive design is taking an accessibility-first approach, meaning starting the design process with accessibility in mind and including it in every step, rather than retrofitting the website to meet the baseline legal standards. Inclusive design hinges on the idea that it simply makes good business sense for companies to take this approach, and there are many benefits to be reaped from creating a consistent customer experience for all.
In recent years, lawsuits filed against companies for lack of accessibility compliance have grown to over 12 per day as noted by Usablenet in their 2021 year-end accessibility report. The DOJ passed guidance on web accessibility in regards to ADA recently, which they haven't done in quite some time. This will only lead to even more firms looking for websites to target for lack of compliance. The longer you wait to provide an accessible and inclusive experience, the longer you put yourself at risk and also leave your users in the dark.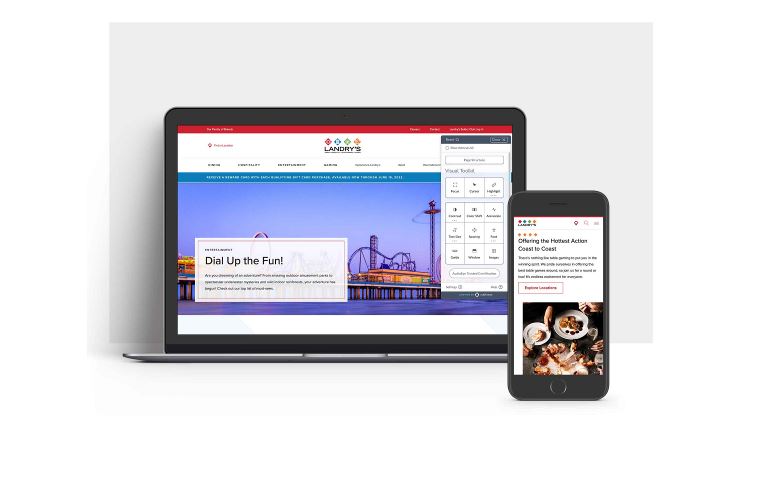 Maximizing Website Functionality with Emerging Technologies
Of course, none of these web design trends will mean anything if your experiences aren't functional. Creating beautiful designs is only as valuable as the website's ultimate ability to drive engagement and conversions.
That's why it's so important to stay ahead of the latest customer experience trends and think about how innovative technologies can fit into your web design. While there are so many different ways to leverage technology to make your website more functional, there are two key trends to consider in 2022:
Artificial Intelligence: When designers are able to leverage AI-enabled systems and solutions, your business stands to gain a much stronger balance between design and functionality. For example, an AI-powered chatbot that's deployed seamlessly can help maximize the functionality of your website, without having to disrupt the minimalist style that engages users today. Not only that, but using AI on the backend can help designers get a clearer understanding of UX and UI challenges, pointing them in the direction of more data-driven decision-making.
Voice: While concrete statistics vary, there's no denying the rise of voice search as a primary channel for customer interaction. As voice technology evolves beyond search, it will bleed into the world of web design and have an impact on your website's functionality. Users are starting to expect voice input as an option for web interactions. Getting ahead of the trend can help you stand out among competitors.
These are just two examples of how technology is transforming the way we think about website functionality. The ultimate goal is to leverage these technologies as much as possible to maximize web functionality while striking the perfect balance with design trends.
That's obviously easier said than done. And the reality is that there's no one-size-fits-all answer to make it work for your business. If you want to craft an approach to web design and functionality that's meant to achieve your specific goals, contact us today to learn how our web design experts can help.
What is Accessibility-First Web Design
Mar 12, 2020 • 3 Minute Read • Maggie Bean, Inbound Marketing Specialist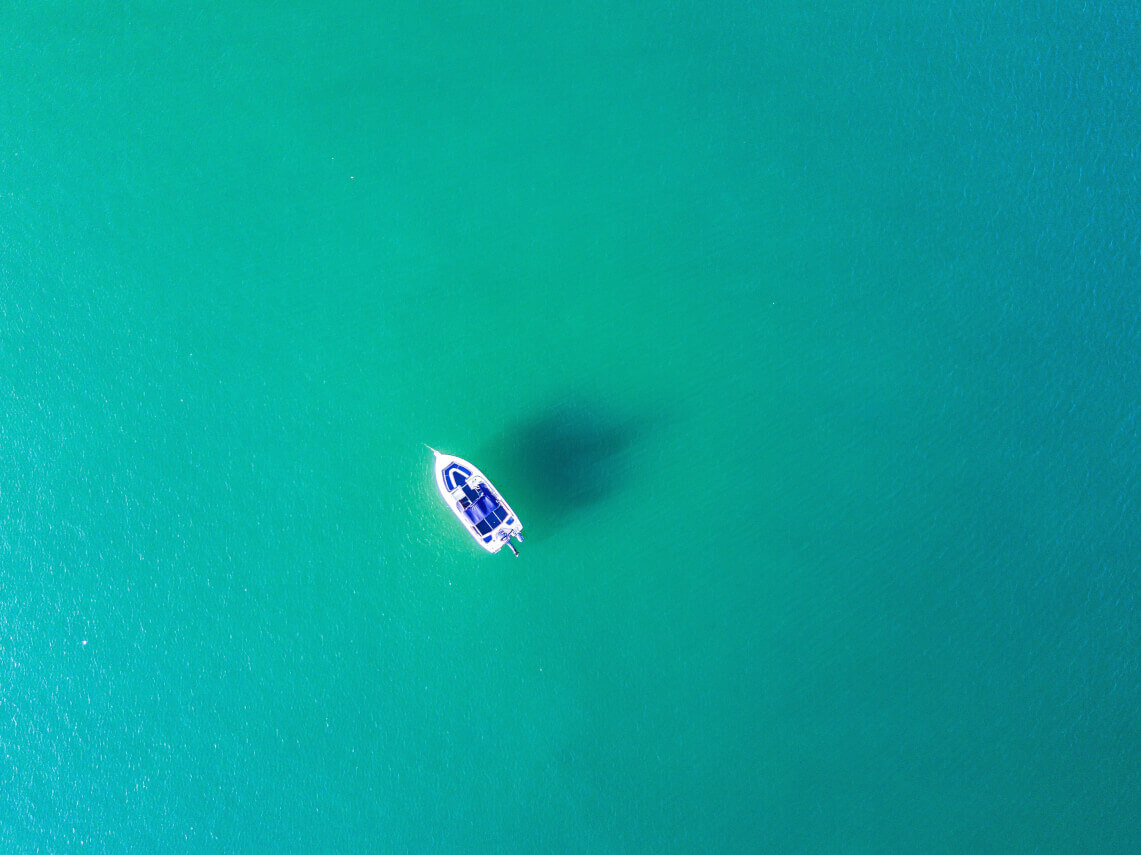 Continue Reading
Continue Reading