See All Our Insights
OpenAI, ChatGPT, & What's Coming With AI
Jan 19, 2023 • 6 Minute Read • Elizabeth Spranzani, Chief Technology Officer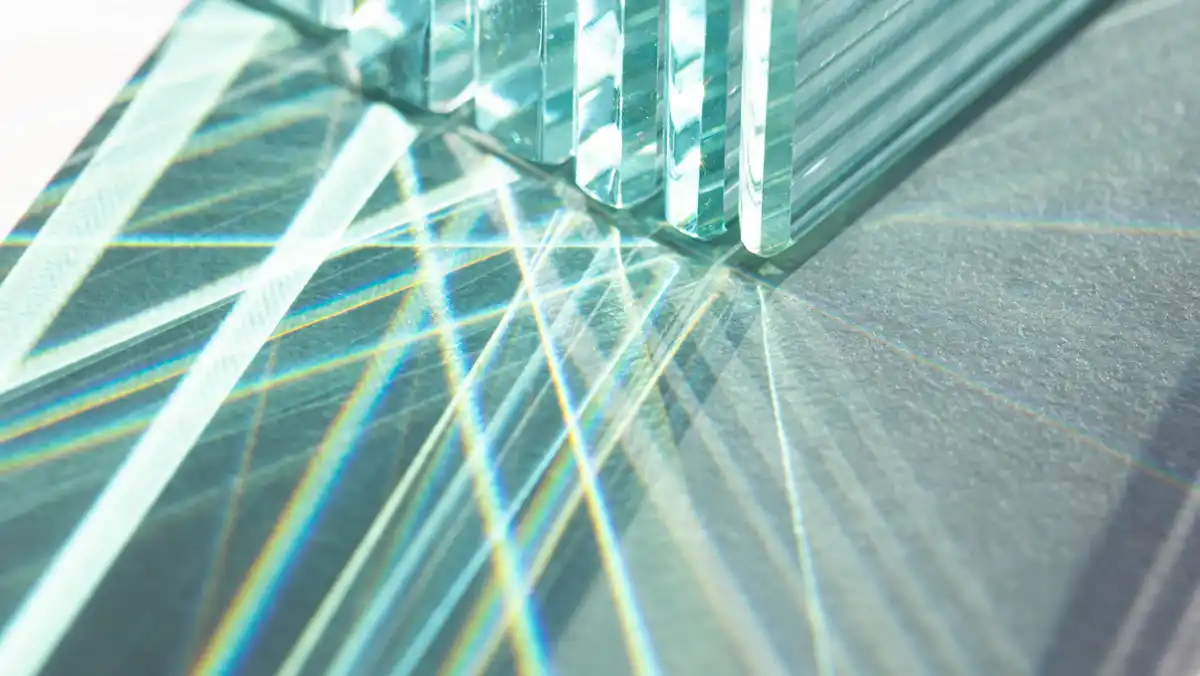 In just the last month or so, there have been product releases showcasing massive steps forward in AI-generated media and content. What's been impressive is the quality of the generated output of these tools. For the first time, it doesn't feel like a bunch of fluff strung together. There are insightful thoughts.
Now combine that with tools that can take an inputted text description and generate multiple versions of potential images that could be used as is, or at least brainstorm starters, and the possibilities truly could be disruptive and revolutionary for marketing and product teams.
The tangible benefit here is going to be in analyzing how this can be paired with DXP platforms such as Sitecore and Optimizely, and where we can create efficiencies for our clients. There's a lot to learn and explore here, but we're excited about these recent developments.
Now I'll let the AI speak for itself. I created an account (for free) at OpenAI, and leveraged OpenAI's ChatGPT for content generation https://openai.com/blog/chatgpt/ and DALL·E 2 for image generation. ChatGPT is the chatbot launched by OpenAI in November of 2022. You can ask it anything and it leverages AI to bring back answers and details that are surprisingly on point. DALL·E 2 is OpenAI's AI system that takes in a natural language description and generates images/art.
DALL·E 2 AI-Generated Images
First, I looked into images that could represent the feel of my post at DALL·E. Here's what the image generation interface looks like.

Then I performed the following search, "marketer sitting back while AI generates their website" and received the following results:
I could work with these for a quick post.
Then I switched over to the chatbot: https://chat.openai.com/chat.
Here is what that interface looks like: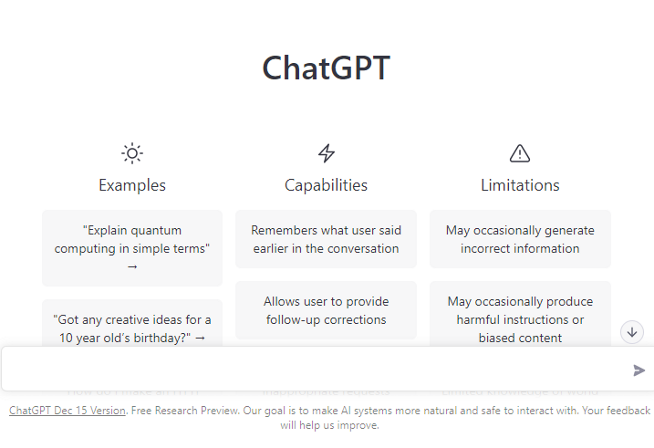 I entered the following request, hoping it could help me write this blog post faster:
"Give me a 500 word article about the impact of chatgpt on CMS platforms"
The following is what was generated in response:
"ChatGPT is a language generation model developed by OpenAI that has the ability to generate human-like text. It has been trained on a massive amount of data, allowing it to generate text that is highly coherent and contextually appropriate. Due to its impressive language generation capabilities, ChatGPT has the potential to greatly impact content management systems (CMS) platforms.
One of the biggest challenges faced by CMS platforms is creating high-quality, engaging content in a timely and efficient manner. ChatGPT can be used to automate the content generation process, making it possible for CMS platforms to produce large amounts of high-quality content quickly and at a low cost. This can be especially beneficial for sites that rely heavily on user-generated content, such as social media platforms, forums, and blogging platforms.
One example of ChatGPT being used in a CMS platform is in the form of a chatbot. By incorporating ChatGPT into a chatbot, it can generate highly contextually appropriate responses in real-time. This allows the chatbot to have more natural and engaging conversations with users, increasing user engagement and satisfaction. ChatGPT can also be used to generate personalized content for individual users based on their interests and browsing history, which can help to increase user retention and engagement.
Another way that ChatGPT can impact CMS platforms is by improving the SEO (Search Engine Optimization) of website. By using ChatGPT to generate high-quality, SEO-friendly content, CMS platforms can improve their search engine rankings and drive more traffic to their site. ChatGPT can also be used to generate meta-descriptions, title tags, and other metadata that are essential for SEO.
ChatGPT can also be used to improve the overall quality of the content on a CMS platform. It can be used to proofread and edit existing content, automatically fixing grammatical errors and ensuring that the content is clear and easy to read. ChatGPT can also be used to generate headlines and summaries for articles, which can help to improve the readability and engagement of the content.
However, there are also several limitations to consider when using ChatGPT. One limitation is that the model has been trained on a wide range of text, so it may not be able to generate highly specialized content, such as legal or technical documents. Additionally, ChatGPT has not been specifically trained to identify and avoid sensitive or controversial topics, so it may generate content that is offensive or misleading. And because it is machine generated text, it might lack the level of creativity and nuance that humans provide.
In conclusion, ChatGPT has the potential to greatly impact CMS platforms by automating the content generation process, improving user engagement and satisfaction, and increasing search engine rankings. However, it is important to consider the limitations of the model when using it in a CMS platform, and also it is not a replacement for human writer, it should be use as a tool to support and enhance the work of human writers."
I think most people would agree, this is impressive.
There are concerns, however, and I decided to plow ahead and let ChatGPT tell me what those were:
"What are the risks and considerations for using AI generated images and content?"
The reply:
"There are several risks and considerations to keep in mind when using AI-generated images and content. Some of the main ones include:
Quality: AI-generated images and content may not always be of the same quality as those created by humans. They may lack the creativity and nuance that humans bring to the table, and they may not always be contextually appropriate.

Accuracy: AI-generated content may not always be accurate. It may contain errors, misinformation, or biases that were present in the data it was trained on.

Transparency: AI-generated content may be difficult to interpret or understand, making it difficult for people to know how the content was created or what it represents. This can make it challenging for people to assess the credibility of the content or images.

Copyright and intellectual property: AI-generated images and content may infringe on the copyright or intellectual property rights of others. This is because the AI may generate content that is similar or identical to existing content, and the creators of the AI may not have the necessary rights to use that content.

Ethical issues: There are a number of ethical concerns that need to be considered when using AI-generated images and content. For example, the AI may be used to generate content that is racist, sexist, or otherwise discriminatory. It can also be used to spread misinformation, propaganda or malign influence, which can have a negative impact on society

Misuse of AI-generated content: AI-generated content and images can be easily manipulated and used in ways that may not have been intended. This can include deepfake videos, fake news and content creation for fraudulent or illegal activities.

Bias: AI-generated content and images can be biased because it is only as good as the data it was trained on, and if the data set contains bias, then the AI-generated content and images also reflects that bias.
It's important to keep these risks and considerations in mind when using AI-generated images and content, and to develop guidelines and protocols for the use of AI-generated content, and to take care to validate the quality, credibility, and accuracy of the content before using it or publishing it."
I wouldn't disagree with anything on that list, and it definitely saved me time from having to think about it too much. There's also the temptation to just go ahead and copy all of that, and post it without even reading it. Not that I would do that, but the shortcuts here are both intriguing and dangerous.
Regardless, we're going to see a lot more of this in 2023. We'll definitely have more to say about it in the upcoming weeks and months. It's exciting and more than a little terrifying. But at Verndale, we're up for an adventure! Are you? Contact us to talk more about these AI tools.
9 Steps on the Path to Personalization
Jul 15, 2022 • Tracey Barber, VP, Marketing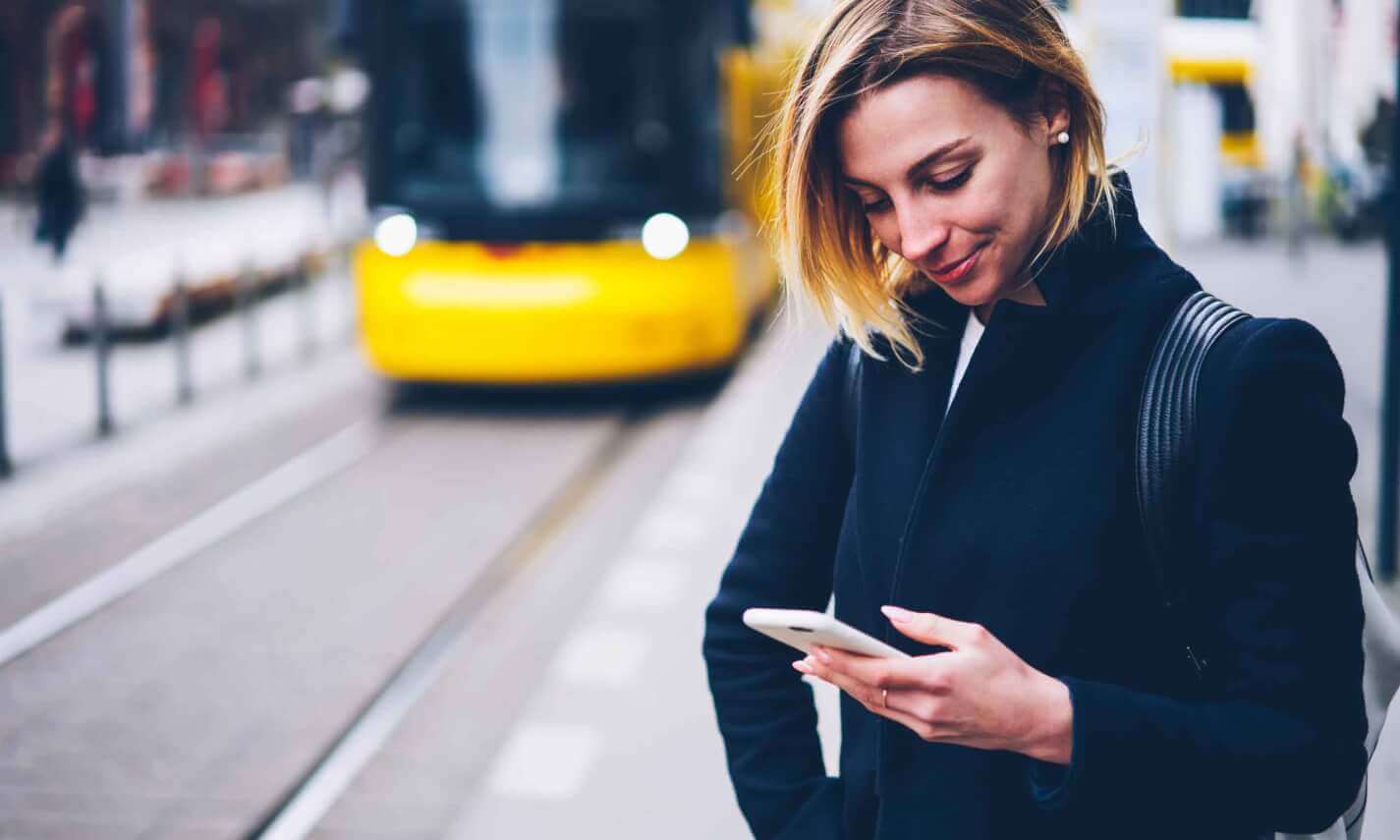 Continue Reading
Continue Reading