See All Our Insights
4 Trends to Help B2B Distributors Stay Ahead of Disruption
Aug 26, 2019 • 3 Minute Read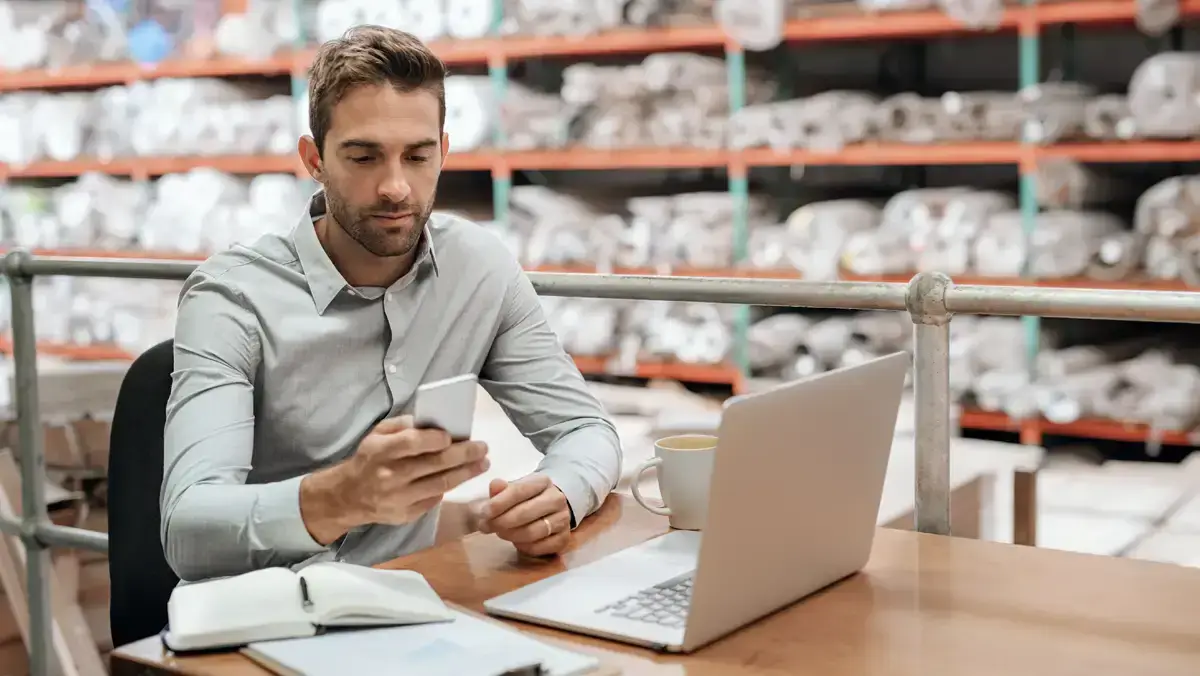 For years, B2B distributors could watch the constant waves of B2C customer experience trends come and go without much concern. The annual $9 trillion in online B2B commerce sales was relatively safe from major demands for CX innovation.
However, the B2B buyer has changed and now expects the same conveniences and innovation that they enjoy in consumer purchases. This is why Amazon has invested so heavily in creating a marketplace platform that provides "easy access to hundreds of millions of products—everything from IT equipment to janitorial supplies—to businesses of all sizes and across industries."
With Amazon poised to disrupt the B2B commerce space the same way it disrupted retail, you can't afford complacency.
To stay ahead of disruption, you need to find innovative ways to improve both your customer experiences and operations. These are the 4 main trends that will help you do just that.
1. Embracing Digital Commerce
The new B2B buyer expects high degrees of self-service as opposed to more traditional email or catalog ordering. At least that's what B2B distributors have come to expect based on B2C trends and the rapid growth of Amazon Business. In reality, studies show that 74% of B2B buyers still prefer email ordering. What's the disconnect?
Compared to the familiarity, convenience, and ease of use that Amazon Business offers, many B2B distributors fall short with their own eCommerce offerings. Even though you're investing heavily in building out your eCommerce platform, one problem with the customer experience will push B2B buyers to your competitors.
Part of the problem is that many distributors are simply trying to match the look-and-feel of other powerful eCommerce platforms and then getting in pricing wars with Amazon. As a result, ROI can be difficult to achieve.
Building an eCommerce platform can't be your only plan for staying ahead of disruption. It's just one piece of a larger, omnichannel customer experience.
2. Creating Omni-Channel Experiences
Your eCommerce site is just one channel that the new B2B buyer could use to interact with your company. And while self-service is important, you can't just forget about your other channels as you focus on building out eCommerce capabilities.
The real goal should be to create a consistent experience across all channels. Omnichannel experiences ensure that as buyers move between channels, you maintain continuity of the customer journey. From mobile to desktop, phone calls, websites, social media, and more, your customers need the ability to create and manage orders seamlessly.
This is where Amazon excels. While you're working on building out the backend technology and operational processes to support modern B2B buyers, Amazon is able to leverage existing tech and focus on the customer.
When you can streamline backend operations, you'll be able to focus more on delivering the omnichannel user experiences that B2B buyers have come to expect.
3. Leveraging Artificial Intelligence and Robotic Process Automation
Free two-day shipping is a difficult offer to compete against. But for the modern B2B buyer, it's almost a necessity to match Amazon's aggressive model. Traditionally, B2B distributors could never offer that kind of deal—it would cost far too much.
However, using artificial intelligence and robotic process automation (RPA) tools can significantly reduce the amount of manual labor required to fulfill and track orders. Most rules-based processes can be automated, leaving your workforce to focus on higher-value tasks that improve customer experiences and delivery times.
While there could be a learning curve as your program RPA solutions to take over certain tasks, you'll see compounding benefits as these tools collect, process, and learn from large quantities. Over time, you'll see increasingly-optimized processes that significantly reduce costs and give you more capital to invest in customer-facing initiatives.
4. Managing B2B Commerce Proactively with Data Analytics
You know the value of data analytics for your business. With so much customer data at your fingertips, you're sitting on a gold mine of insights that can help you improve your business both on the front end and in the back office.
To stay ahead of disruption in B2B commerce, you need to integrate more advanced data analytics into your operations. That means investing in tools that will enable predictive analytics across your business.
The only way to keep pace with the distribution capabilities of massive companies like Amazon is to proactively manage your inventory. Knowing whether you'll run out of inventory, experience unusual levels of demand, or see lulls in purchase orders for certain products before the events occur will ensure you fulfill orders in the most cost-efficient ways.
Most importantly, your data analytics capabilities must integrate across your organization. Creating data siloes may have worked in the past. But when you can feed data analytics tools with information from marketing, sales, distribution, customer service, and your other departments, you're able to gain actionable business insights that drive results.
Focusing on B2B Commerce Customer Experiences
The trends listed here are just a few of the factors that will contribute to your ability to stay ahead of disruption. Focusing on these trends will put you on a path to building customer experiences that will engage the modern B2B buyer.
But the trends that get you ahead today won't keep you ahead forever. You have to remain adaptable and experiment with new trends as they emerge.
In B2B commerce, that means paying close attention to the CX trends that are impacting consumer brands. When you can find ways to bring consumer-focused CX trends to B2B experiences, you'll have an easier time retaining evolving buyers.
B2B Commerce: How to Build a Data-Driven Content Strategy that Proves ROI
Jul 02, 2021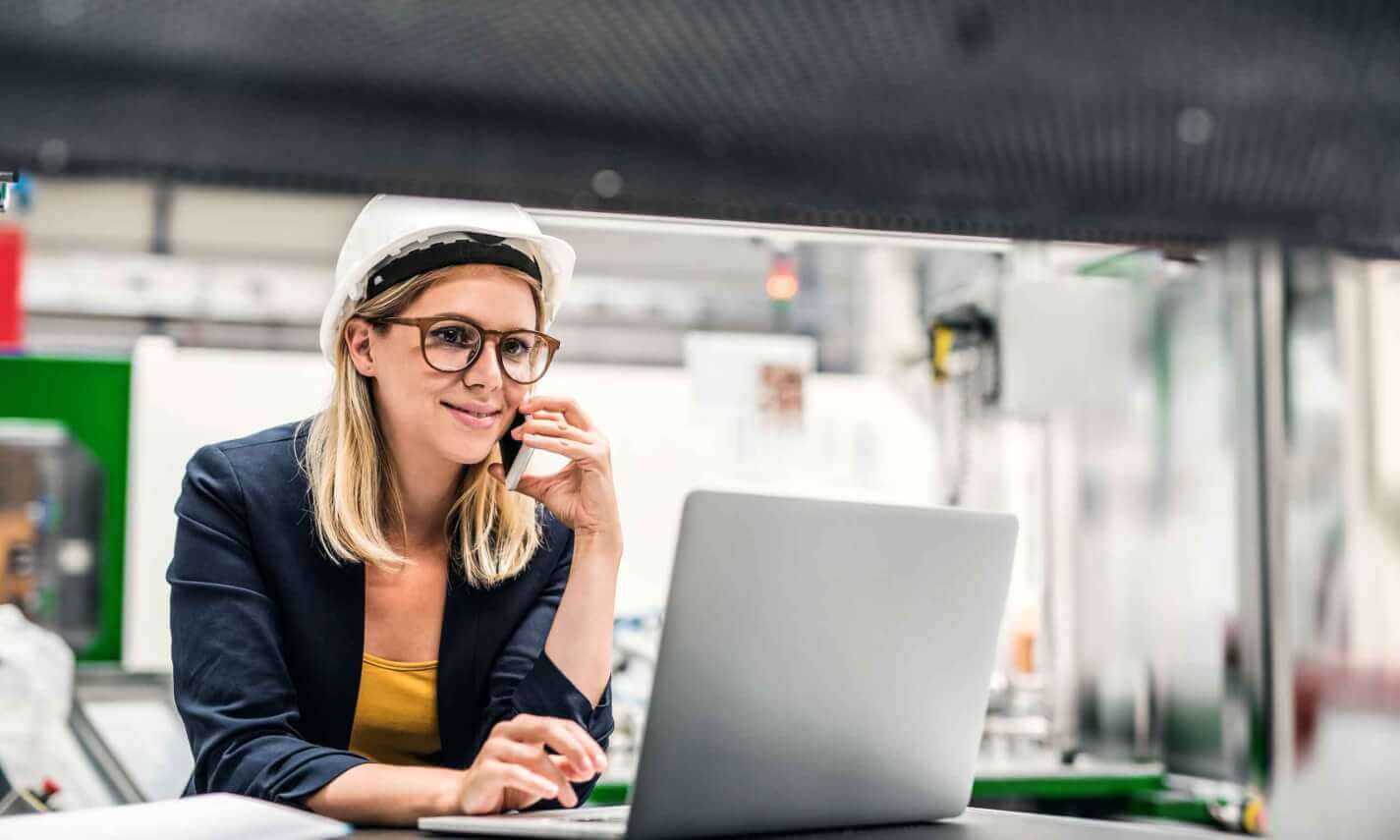 Continue Reading
Continue Reading