See All Our Insights
5 Digital Trends Shaping the Future of Regional Banking
Aug 15, 2019 • 4 Minute Read • Brad Johnson, Group Account Director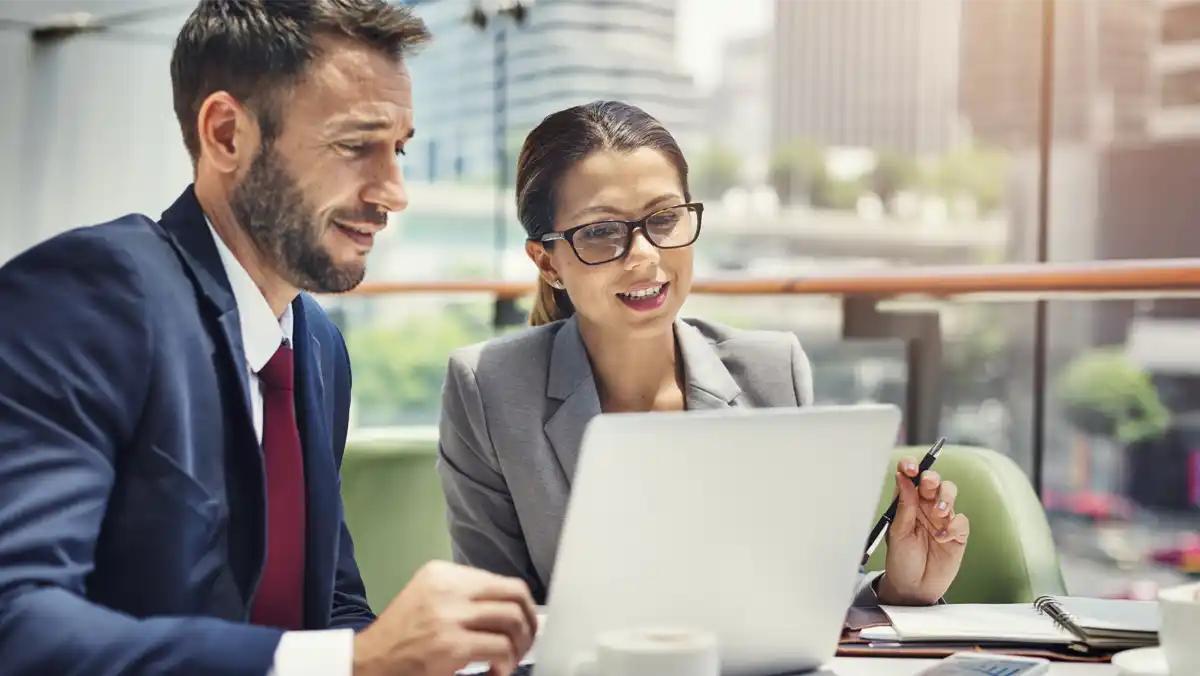 Regional banks are in a difficult position. On one side, larger national banks are outspending you to succeed in digital transformation. And on the other, you're still up against the rising tide of innovative fintech startups that aren't hindered by legacy technology.
Even as you increase tech investments, it can be difficult to budget for digital transformation. According to Megan Fox, an analyst at Moody's, "the question that we have [about regional banks]—and it's not always clear—is how much of that money is going to run the bank versus change the bank?"
As deposits continue to decline for regional banks, it's common for the "disrupt or die" mindset to take effect.
But before you start sinking money into every digital trend imaginable, you should take a moment to strategize. Some trends will have more of an impact on your industry than others.
Over the next four or five years, the following 5 digital trends can help you regain competitive advantages.
1. Artificial Intelligence
Former CEO of Citigroup Vikram Pandit predicts that 30% of banking jobs will disappear at the hands of artificial intelligence (AI) by 2023. But that doesn't tell the whole story of AI in the banking industry.
While many traditional organizations equate AI with automation that can replace the workforce, there's a more positive way to look at it. Artificial intelligence should be used as a way to enable your workforce. While the technology will automate tasks, it will free up valuable time for your tellers and employees to deliver more personal customer experiences.
Two specific ways that AI is already impacting regional banks include:
Fraud Detection: Automating fraud detection with AI can help you match the power of your larger competitors. And at the same time, you can take human error out of the equation, so you better serve your clients. This is an opportunity to process unprecedented volumes of transactional data, continuously improving fraud detection in the process.
Chatbots: Your clients expect more convenient access to banking services and chatbots are one way to meet those demands. By automating lower-level tasks, your customers get faster service and your agents can focus on addressing more complicated issues. Larger competitors (like Bank of America with its Erica digital assistant) are already jumping on this trend, putting the pressure on regional banks to keep pace.
2. Blockchain
There's no getting around it—blockchain is complicated. And this isn't the place to dive deep into an explanation of the technology.
However, if you take steps today to prepare for blockchain, you'll be well ahead of the digital trend as it matures in the coming years. We still have a long way to go, but blockchain has the potential to transform regional banking with:
Instant settlements that cut costs and are optimized for customer experience
Capital optimization that eliminate intermediaries to cut costs
Smart contracts that automatically execute according to pre-set conditions
Immutable data records that reduce error handling
And more
It's important to update your existing infrastructure before investing heavily in blockchain. But now is the time to prepare.
3. Mobile Banking
Unlike blockchain, mobile banking has gone mainstream and it's critical not to fall behind. Heading into 2019, 86% of regional banks indicate that mobile and digital operations are a top priority for tech investments.
While traditional banking and desktop forms of digital services aren't going anywhere, mobile is where you can differentiate your customer experiences. When you take a customer-centric approach to mobile banking, you can put your vast amounts of data to work by enabling personalized services.
Mobile apps are nothing new but improving the capabilities of your mobile services will be critical in the coming years. Not only that, but you need to be prepared to address emerging channels like voice to meet customers where they want to do business.
4. Extending ATM Capabilities
Even though customers are looking for ways to bank without visiting physical branches, not all of those interactions will go digital. Studies from Chase and Braun Research found that 70% of customers make use of ATMs to view account balances and make transactions.
However, more advanced regional banks are embracing contactless ATMs to improve experiences. These ATMs are equipped with NFC technology, allowing customers to use mobile wallets to start transactions and complete them by tapping the contactless ATM.
Contactless ATMs tie directly to mobile banking trends as they allow customers to use smartphones to make transactions, check balances, transfer money, deposit checks, and more. But rather than eliminating physical banking altogether, you're improving experiences by reducing the time it takes to transact through ATMs.
5. Robotic Process Automation
Robotic process automation (RPA) is "an application of technology, governed by business logic and structured inputs, aimed at automating business processes."
Not to be confused with artificial intelligence, RPA is more about software configuration than machines mimicking human intelligence. The use cases for RPA are far-reaching. But for regional banks, the following applications can be most useful:
Know Your Customer (KYC): KYC processes have already been automated, but it can be difficult to pull all of your legacy systems together to access all necessary data quickly and easily. RPA helps you integrate those systems and cut costs (and complexity) of KYC processes.
Accounting: Rules-based RPA can help you automate the repetitive, menial tasks that take up much of an accountant's time. Rather than wasting time running reports, your accountants can focus on taking action based on automated insights.
Mortgage Processing: Loan origination/servicing processes from document prep to valuations, escrow, underwriting, foreclosure, and tax management require a wide variety entities and forms. Automating and digitizing these processes can help you cut costs and improve customer experiences.
Building the Customer-Centric Regional Bank
These are just five digital trends that are shaping the future of regional banking. But when you look closer, you start to see that they're all pointing to one goal—serving your customers more effectively, efficiently, and with better experiences.
The regional banks that get out ahead of digital trends (these and the ones that will emerge in years to come) will be the ones that continuously survive disruption. And the key to getting out ahead is to use customer experience as your primary motivation. To get started with a digital strategy that can survice disruption, get in touch with us.
5 Digital Trends Shaping Modern Customer Interactions in Financial Services
Mar 02, 2023 • 4 Minute Read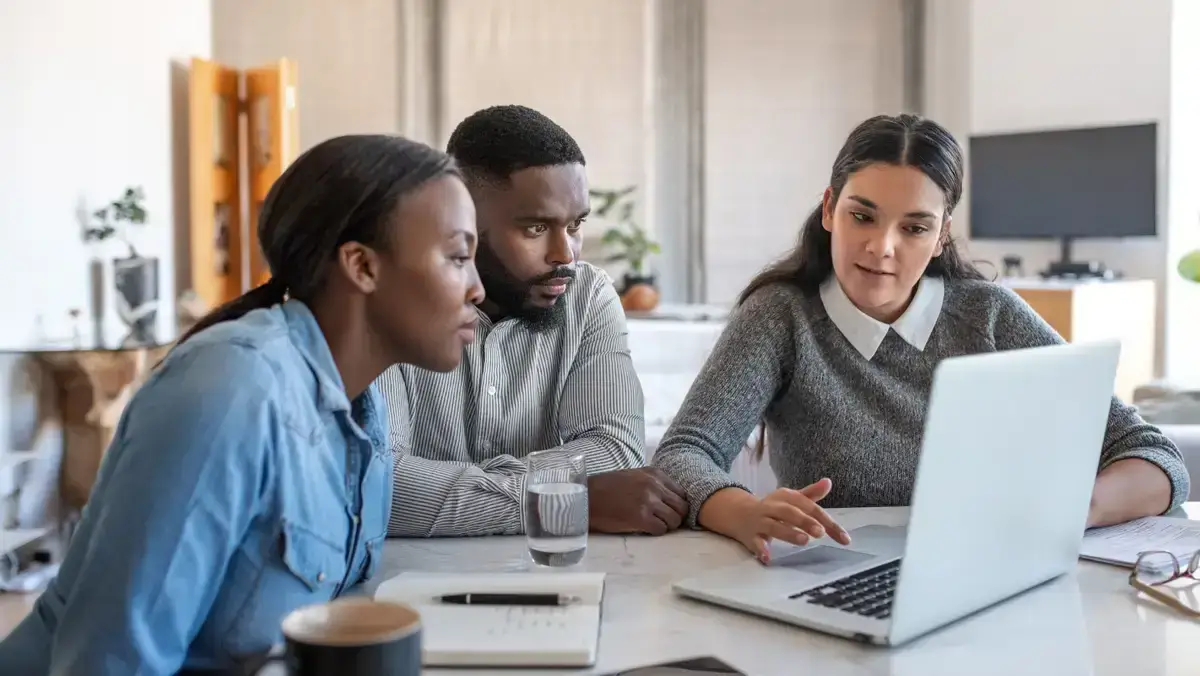 Continue Reading
Continue Reading