See All Our Insights
Alexa Gets HIPAA Compliance: What That Means for Healthcare Experiences
Sep 18, 2020 • 2 Minute Read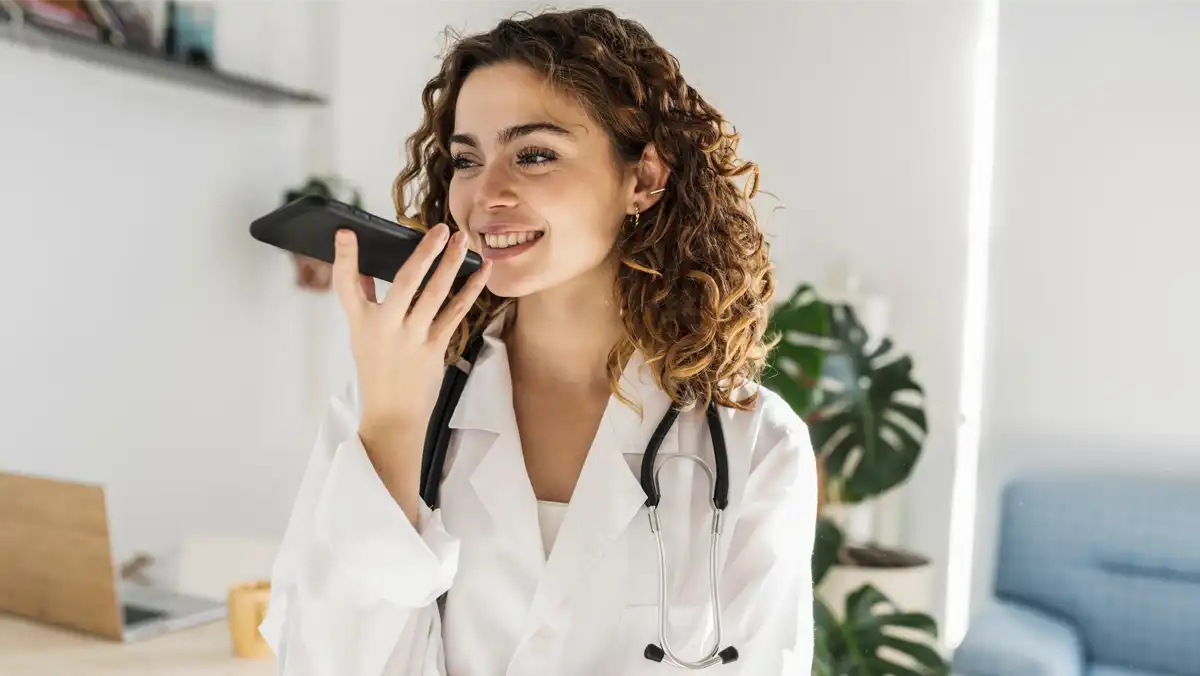 Recently, Amazon made a series of acquisitions, hires, and product developments that not-so-quietly told the world that the company was getting ready to transform healthcare.
And after a full year of preparation, Amazon recently announced the update that will really solidify its presence in that sector — HIPAA compliance for its Alexa voice assistant. According to the news report by Sarah Perez at TechCrunch:
"Following a trial of Amazon's smart speakers in patients' rooms at Cedars-Sinai, the company this morning announced an invite-only program allowing select developers to create and launch HIPAA-compliant healthcare skills for Alexa. The skills allow consumers to ask the virtual assistant for help with things like booking an appointment, accessing hospital post-discharge instructions, checking on the status of a prescription delivery and more."
This news has set many healthcare leaders on edge as analysts consider how Amazon could disrupt outpatient services.
You can't ignore the fact that Amazon might do to healthcare what it did to retail. But instead of worrying about what Amazon will do, you can focus on what HIPAA compliance for Alexa means to the healthcare experiences you deliver.
Overcoming Data Privacy and Compliance Challenges
The need for more innovative, digitally-focused patient experiences isn't news to healthcare leaders. You know that embracing digital channels and creating seamless mobile experiences can significantly improve patient outcomes. As a result, healthcare providers will drive the telehealth market to be worth nearly $20 billion by 2025 in an effort to support more remote and self-care scenarios.
But if it was so easy for organizations to deliver digital and mobile patient experiences, Amazon wouldn't see such a significant opportunity to transform the industry.
For 49% of healthcare payers and providers, security and privacy concerns are the most significant factors limiting the growth of digital healthcare. And at the core of those challenges lies HIPAA compliance.
Under HIPAA, organizations need to ensure all protected health information is safe from unauthorized disclosures, secure from cyber threats, and kept private both in transit and in storage. These requirements may not have stopped organizations from shifting to an electronic health record (EHR) system—but overhauling patient experiences to be mobile and digital is a whole separate challenge.
In a perfect world, healthcare organizations would be able to follow the latest customer experience trends and find useful ways to build around the Internet of Things (IoT), artificial intelligence, voice technology, and more. But while less-regulated industries have been able to get out ahead of these trends, these organizations had to lag behind because consumer-focused technologies weren't ready for HIPAA compliance.
Now, HIPAA-compliant Alexa skills are opening the door for innovative patient experiences that balance security and engagement for better outcomes.
Making the Most of Alexa HIPAA Compliance
For now, the HIPAA eligible environment for Alexa voice app developers is invite-only. But even if you are not yet on the list of initial developers doesn't mean you can't start thinking about what you could build for your own patient experiences – and get ahead of the increasingly ubiquitous expectation from patients for conversational digital experiences that are more natural, efficient, and convenient.
Alongside the announcement about Alexa's HIPAA compliance, Amazon introduced a handful of new skills from industry leaders:
Cigna is helping employees win wellness incentives with better management of health improvement goals through its Alexa skill.
Boston Children's Hospital created it's My Children's skill as part of the Enhanced Recovery After Surgery (ERAS) program, helping parents and children keep doctors updated post-discharge.
Express Scripts is helping patients track mail-order prescriptions and improve adherence.
Alexa skills are just the tip of the patient experience iceberg. With Amazon leading the charge, other voice assistants will become HIPAA compliant in the near future and give organizations a wealth of new channels to engage with patients and build innovative experiences.
Interested in other ways technology can connect the dots of the patient journey? Download our free report on mobile apps and the patient experience.
Trendspots in Healthcare: Mobile Apps & The Patient Experience
Jan 10, 2023
Continue Reading
Continue Reading