See All Our Insights
Digital Solutions That Will Drive the Hospitality Industry's New Normal
Jan 07, 2021 • 3 Minute Read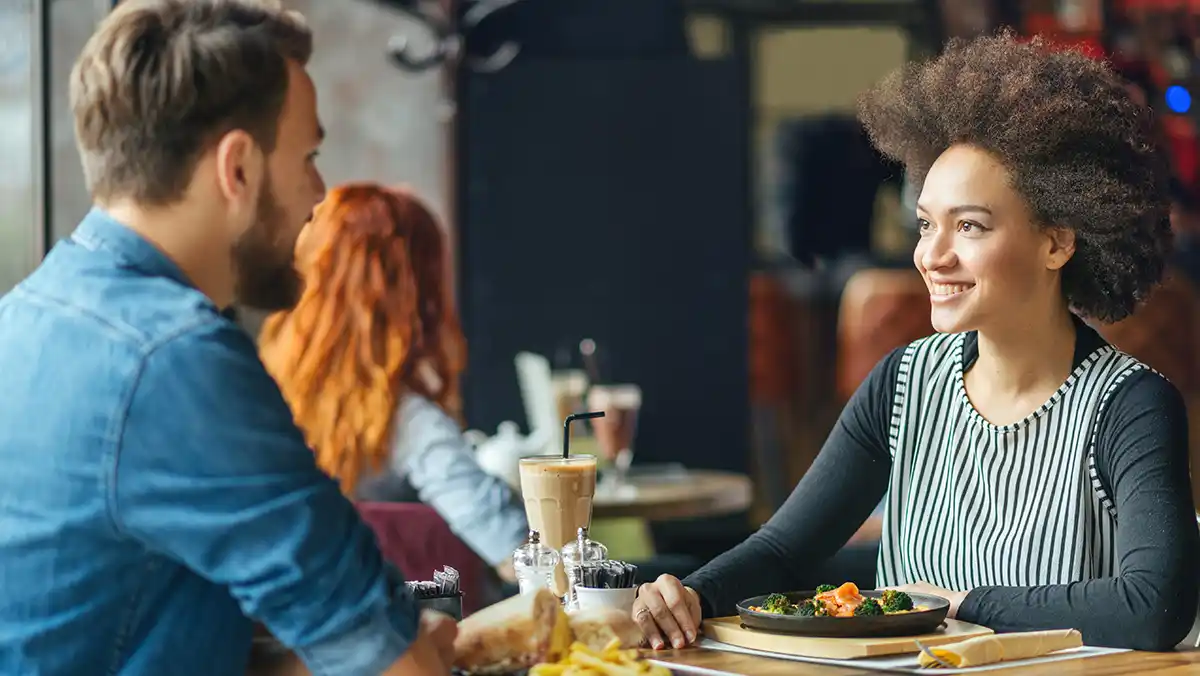 Travel is down. In October 2020, the CEO of Best Western reported that up to two thirds of hotel chains would collapse in six months if current trends weren't reversed.
Right now, hotels need to compete for a drastically reduced pool of customers. What's more, these customers are understandably less reliable than before. As the pandemic grows in some areas and wanes in others, travelers will be more apt to cancel their reservations based on CDC travel advisories. Because business interruption insurance won't cover cancellations due to COVID-19 risks, hoteliers will need to cover the cost of cancellations on their own.
In order to combat this, many hotels are offering a flexible cancellation policy. If a customer cancels their stay at the Hyatt, for example, they'll be able to rebook their stay without any fees until July 2021. This lets the hotel retain the customer's business even if COVID defers their travel plans.
Flexible cancellation policies are just one way that hotels are trying to make the best of a bad situation. Hotels are currently navigating multidimensional risks due to COVID-19—here are some of the strategies that are working.
Automation Compensates for Reduced Revenue Management Departments
One problem hotels face is that historical pricing data for hotel rooms has no context in the present moment. There's no way for revenue managers to understand how to adjust room rates in a strategic manner. What's more, the revenue managers themselves may have been laid off or furloughed due to budget cuts.
With historical data irrelevant, and revenue managers out of the loop, hotels are turning to automation instead. Using real-time pricing data, relying on signals intelligence from tools like airline booking sites and social listening, hotels can set their prices more accurately without having to sustain the cost of a full revenue management department.
Navigating Around Supply Chain Shocks
Hotels aren't just room with beds in them. They depend on a constant stream of non-reusable supplies, everything from coffee filters to paper napkins to cleaning products. Meanwhile, the coronavirus pandemic has created unpredictable supply shocks. We all remember when we couldn't find toilet paper or hand sanitizer back in March, but the second wave of the pandemic has begun to make these items hard to find once again.
Hotels, as a collective, have decided that they never want to be in a position where a pandemic or a trade war disrupts the supply of creature comforts for their guests. As a result, they've begun implementing what's known as a flexible supply chain. If the companies that ordinarily supply goods to hotel chains cease operations or run out of materials, the hotel can seamlessly switch to backups.
Marriott's Procurement 2020 Vision is a great example of this. The hotel chain operates in six continents, and each continent has an overall procurement leader. If a supplier operating a single hotel can't meet its commitments, that hotel should be able to order the same product from a different supplier within the continental network, ensuring that there's no disruption in service.
Marriott has been able to complete this goal using technological and organizational upgrades—nothing magical in the sense of using AI or machine learning, but rather using a commonsense sourcing-to-pay strategy, albeit at a very large scale. The point is that if Marriott can perform this lift using conventional methods, other hotel chains can do the same.
Increasing Guest and Worker Safety with Digital Solutions
Lastly, if guests are ever going to feel safe visiting hotels again, you need to put all those new cleaning supplies (acquired via your flexible supply chain) to good use. Cleaning hotel rooms, kitchens, and high-touch areas is a newly critical aspect of hotel management. Before, guests might have looked askance at fingerprints on an elevator panel, but now those fingerprints might carry traces of a deadly disease.
As such, it's important that your cleaning crews can never miss a spot. Fortunately, new digital applications help housekeepers ensure completeness by letting managers upload cleaning task lists. This enables hotel staff to clean using step-by-step instructions that are in line with CDC guidelines, while also using checklists to ensure that they've reached each critical area in every room and common space.
In addition to cleaning, hotels are searching for new ways that they can socially distance guests and staff from one another while still retaining the human touch. Concierge applications fill all the function that human desk staff used to and more—they let guests order room service, book rooms and check out, receive personalized advice, etc. all without putting them closer than six feet apart from a hotel worker.
At the larger end of the scale, cloud-based property management software allows many traditionally in-person hotel staff to work from home. Every hotel system is exposed through the browser, letting managers view guest profiles, set room rates, order supplies, and more—all from the comfort of their tablet, mobile phone, or laptop. Not only does this make the hotel more efficient, it also allows all but the most essential workers to do their jobs remotely, which keeps everyone more safe.
Here at Verndale, we know that customer experience is key to hotel success—but that success should always be balanced with safety. Work with us today and learn more about how you can offer a digital guest experience that lets patrons ride out the pandemic in comfort.
4 Ways Hotels Delight Guests Through Web Experiences
Mar 26, 2020 • 4 Minute Read
Continue Reading
Continue Reading