See All Our Insights
Speaking the Millennial Language: Two Keys to Better Serving These Financial Customers
Aug 27, 2020 • 4 Minute Read • Brad Johnson, Group Account Director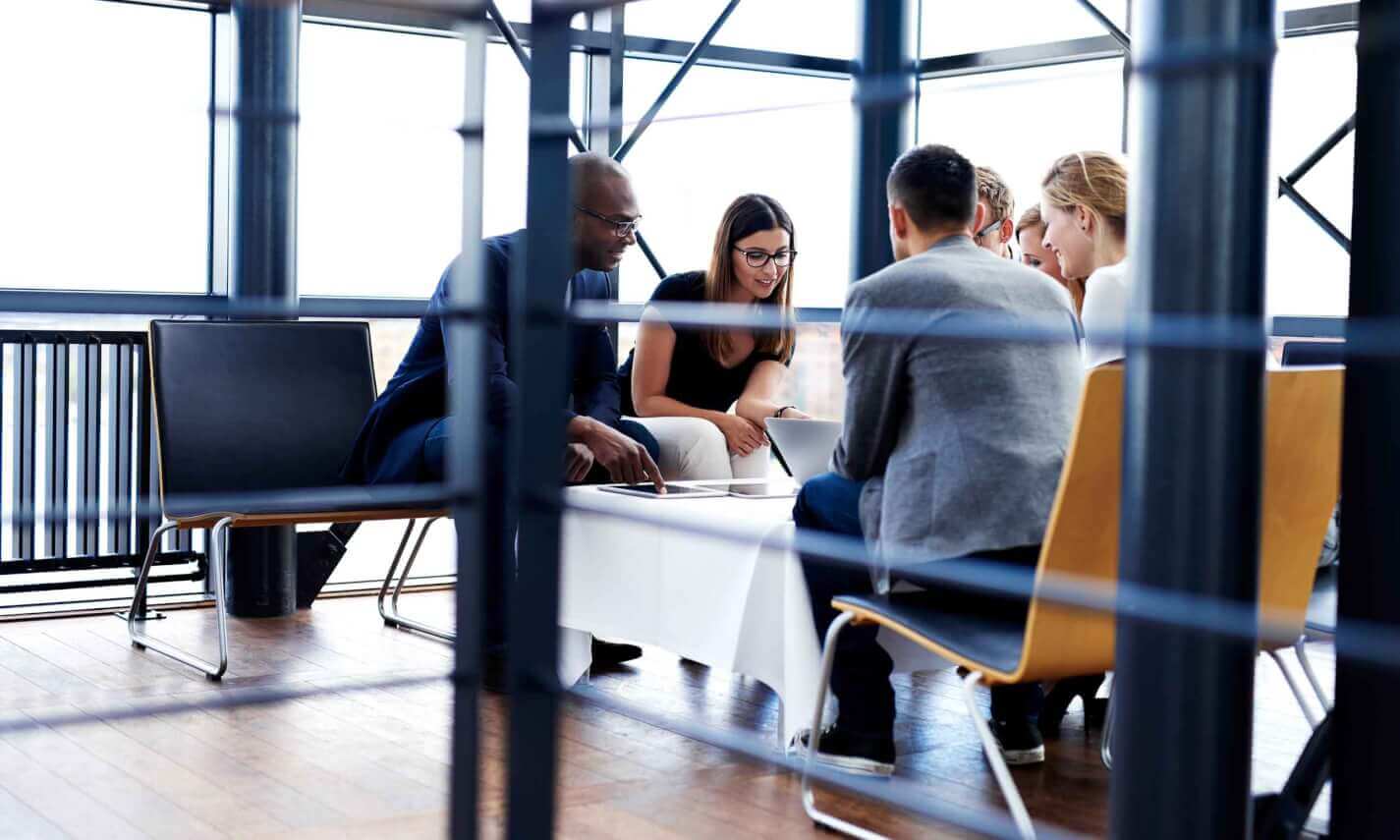 Over the last few years, the financial services industry has come a long way in terms of digital capabilities and customer engagement. This has made a major difference in the ability to attract and retain millennial customers.
It was long ago that reports emerged that millennials preferred banking with non-financial brands. The digital natives offered simpler language and more tech-friendly experiences. But now, studies are showing that Millennials (and Gen Z) are returning to the bigger incumbent financial brands as digital natives fall out of favor. What's changed?
There are a number of ways that financial brands have re-engaged millennial customers. However, if you want to stand out to this massive segment of customers there are two primary ways to better serve them—focus on the mobile banking platform and offer experiential banking opportunities.
Turning Mobile Banking Platforms into Competitive Advantages
There's an urgent need to maximize the value of your mobile banking platform. It's not just that 97% of millennials prefer to interact with financial brands through mobile channels rather than traditional ones. It's that 57% would go as far as to leave their current financial institution if they found a bank that offered a better mobile experience.
It's no longer enough to simply make a mobile banking platform available. Millennials expect the ability to take care of basic banking transactions through a mobile app—transferring money, depositing checks, checking balances, etc. What were once luxuries in the earliest days of mobile banking are now the baseline.
The world's biggest banks have focused heavily on going beyond these basic features, creating mobile apps that offer more advanced features like:
Travel notifications
Deep integration with Apple Watch and other wearables
Budgeting tools
AI-powered chatbots to answer questions
Biometric security
Free credit score overviews
The more features you can pack into the mobile banking platform, the more time your millennial customers will spend interacting with you. And ultimately, that's what will strengthen the level of trust and loyalty they have with your brand.
But delivering advanced features isn't the only thing you need to do to stand out against competitors. The reality is that features can be replicated by competitors, making it difficult for any single aspect of your platform to remain an advantage for long. Even digital natives that offer lower fees and better cashback options are struggling to stand out as other brands match their offers. What can't be replicated is the way you engage customers within the mobile banking platform.
Personalizing mobile banking experiences can make all the difference in your ability to build trust with millennial customers. In addition to advanced features, millennials will be more likely to engage if you're delivering timely, relevant offers within the app that are clear and easy to take advantage of. For example, if you know that a customer has applied for an auto loan, you could offer additional insurance or asset protection and make it easy to apply with the click of a few buttons. The more accurate, relevant, and timely you can make these offers, the more your brand will stand out to millennials.
Customer value should be at the heart of everything you do with mobile banking. When you put millennial customer needs first, you'll serve them better and reap the long-term rewards.
Capitalizing on Demand for Experiential Banking
One reason digital native financial brands are plateauing is that millennials are starting to prefer in-person banking experiences. But this is the opposite of everything you've ever heard about millennials—they want mobile platforms, digital features, and tech-forward services. While that's all true, one reporter makes an important point: "Millennials are simultaneously bored and intimidated by finance."
It's not necessarily that millennials crave traditional in-person banking. Rather, they're looking for services that go beyond traditional transactional approaches and in-person consultations are where they get more personalized advice. This is why experiential banking is so crucial to success with millennial customers.
This doesn't just mean focusing on the customer experience within your mobile banking platform. Experiential banking is about leveraging new and evolving technologies like augmented reality, virtual reality, voice, and artificial intelligence to design unique ways to engage millennial customers.
In an effort to build up its customer base, Ally Bank used augmented reality and a gamification strategy to design a Monopoly-type scavenger hunt that focused on building financial literacy. Instead of offering generic financial advice, Ally Bank created an experience that would stand out to millennials and build trust in its brand.
There's no one-size-fits-all way to capitalize on experiential banking opportunities. But if you make these innovative CX technologies part of your overall engagement strategy, you'll be able to take your standard mobile banking platform a step further to educate and entertain customers. For an industry that's so focused on unlocking the financial benefits of customer loyalty, experiential banking is a critical component in long-term success with millennials.
Serving Millennials Comes Down to a Digital Strategy
In the earliest years of digital and mobile banking, incumbent brands struggled to stand out against upstart innovators. You know more than anyone that simply going through the motions with digital features and services won't be enough to win over millennial customers. You need to provide advanced digital capabilities that unify with your overall customer experience and serve millennials in the best ways possible.
Jumping on the latest tech trends without a real plan in place won't get the job done. There needs to be a long-term strategy for remaining agile as new trends emerge and capitalize on them quickly enough to create competitive advantages.
It's easier said than done for traditional brands that have so many moving parts to manage—but it's not impossible.
If you want to learn more about how your financial brand can better serve millennials, contact us today for a strategic consultation.
Voice Technology: CX Differentiator for Financial Services
Jan 30, 2020 • 3 Minute Read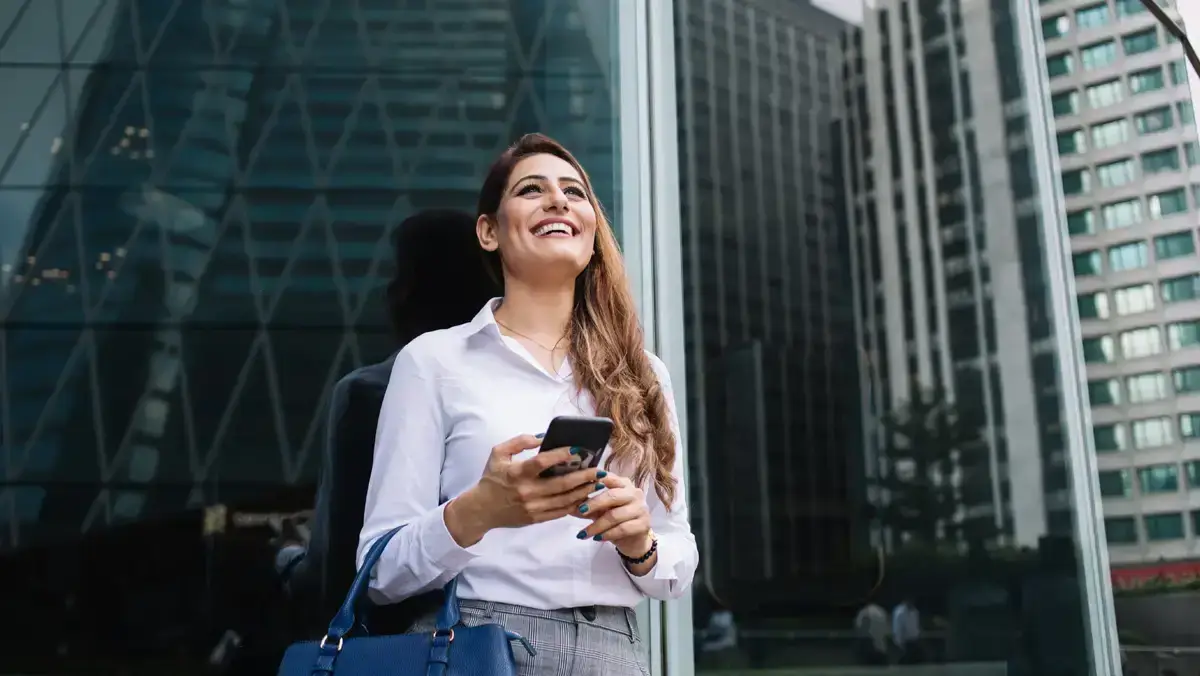 Continue Reading
Continue Reading