See All Our Insights
Digital Customer Experience Research: Insights from Hospitality Decision-Makers
Sep 19, 2023 • 8 Minute Read • Stephanie Nardone, Content Marketing Manager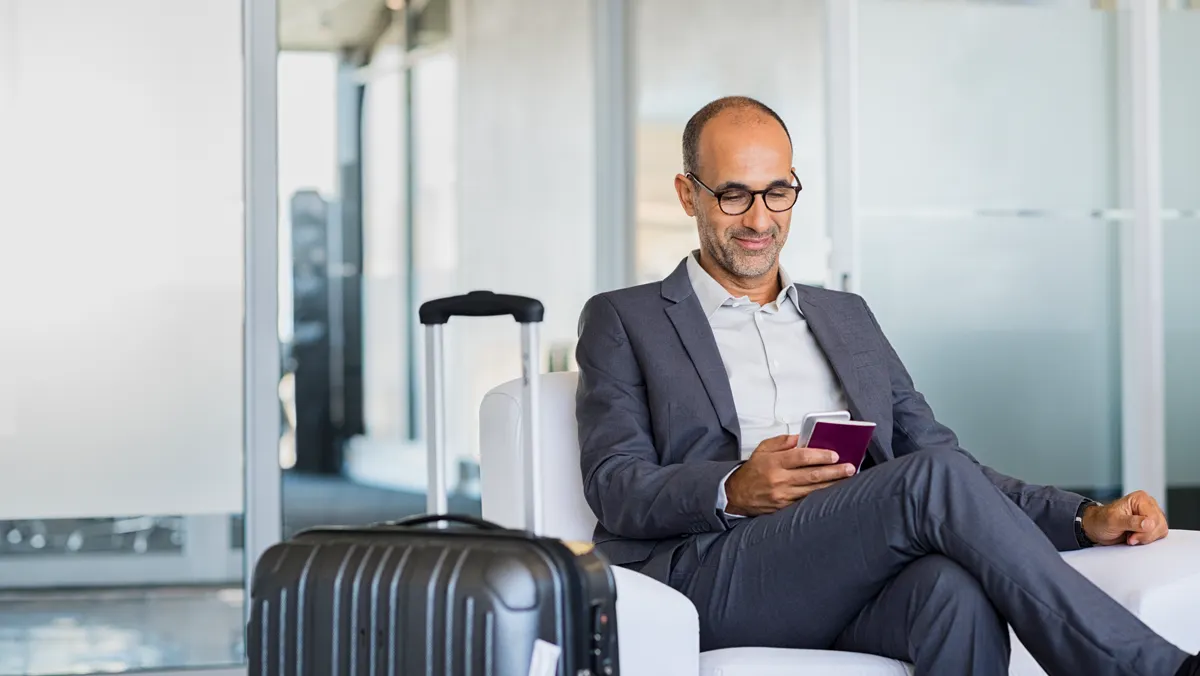 As hospitality, tourism, and travel industries strive to regain their pre-pandemic success or continue on a growth trajectory, they face a multitude of new customer needs and expectations. From addressing how we make reservations, to what we seek in safety and hygiene, to "last-chance" tourism, new customer behavior demands new experiences across the digital and physical.
However, the evolving landscape promises a future filled with transformative possibilities to optimize customer experiences. Are you confident your strategy is optimized in ways that can navigate shifts, attract interest, capture new customers, and engage effectively across the entire customer journey?
A recent study we commissioned with Vanson Bourne shows that digital customer experiences (DCX) are important to marketing and IT decision-makers in the hospitality and tourism sector. When it comes to having a digital marketing strategy, 42% of customer experience decision-makers have fully defined and implemented one across the entire business, whereas only 16% have it fully defined, implemented, AND optimized across the entire business.
Here are a few key highlights from the research:
84% see the greatest digital revenue growth opportunity in customer data and insights.

82% want improvements for consistent omnichannel experiences, including data-driven decision-making and delivering more relevant messaging.

Over 50% of hospitality and tourism CX leaders invest in AI and machine learning, with 54% focusing on first-party data and customer insights in the last three years.

Enhancements are sought for DCX, with challenges including workforce and resource constraints. Many seek guidance on measuring DCX.
Let's take a closer look at some valuable variables in the pursuit of an optimal DCX for travel and hospitality organizations.
Survey Results: The Power of an Optimized Digital Marketing Strategy for Hospitality and Tourism
Our findings show us that over the next two years, improving customer communication channels and personalizing the customer journey are top DCX priorities for leaders in the hospitality and tourism sector. Other than that, there's little variation across focus areas, which tells us there are a lot of competing priorities.
In addition, customer data and insights are essential for achieving business goals. Confidence levels and investment strategies in data underscore hospitality and tourism leaders' recognition of its potential within the realm of DCX and its pivotal role in expediting overall growth.
Priorities Over the Next 1-2 Years to Improve the DCX in Hospitality and Tourism: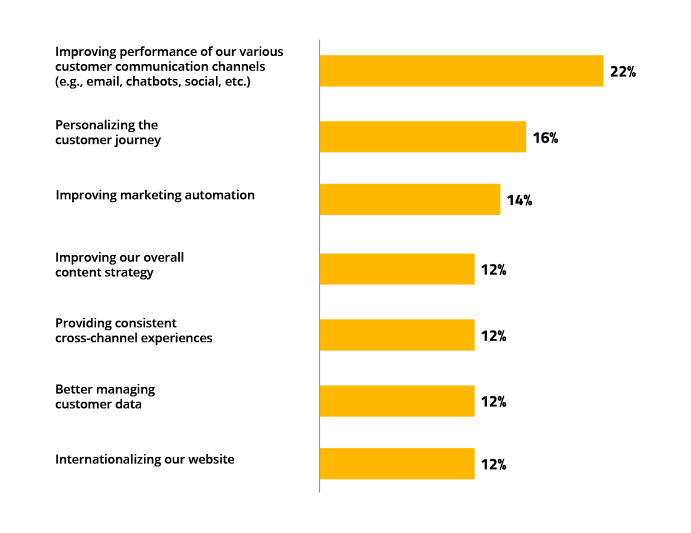 Growing Digital Revenue Through Data & Insights
A vital aspect of the digital strategy for hospitality and tourism lies in data and technology utilization with 84% agreeing that the greatest opportunity for their organizations to grow revenue digitally is through customer data and insights.
There's a chance to harness these resources for seamless and smart engagement. Yet, the "optimization" question remains: Are we fully capitalizing on this potential? Loyalty programs, dynamic pricing, and one-to-one data-driven marketing are valuable, but to elevate CX leaders should embrace omnichannel marketing.
Collecting Data & Investing in Technology
Hospitality and tourism CX leaders are actively seeking to enhance digital growth and improve customer experiences, and they're leveraging data and insights to do so with good reason.
Given the recent digital requirements around online data collection and storage, hospitality and tourism companies have been investing in acquiring first-party data and customer insights. Over the last three years, they shared that they've invested in DXP/CMS, AI and machine learning, and the Internet of Things (IoT), which may help contrast the impact of the shift in data privacy and online data collection in 2023.
Hospitality and tourism CX leaders have made various technology investments to collect first-party data/customer insights over the past three years.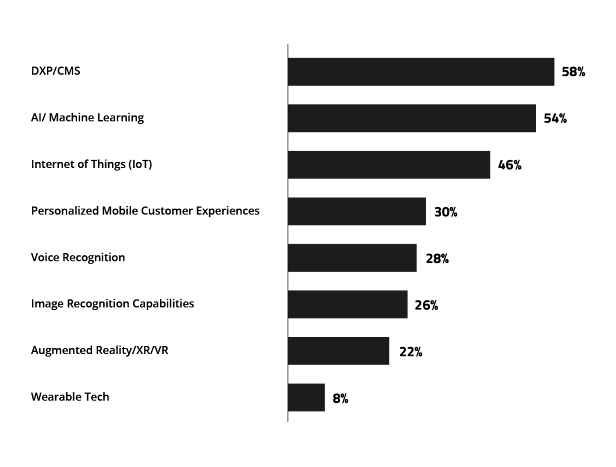 Hospitality and tourism companies use data to inform their digital strategy and technology choices to power their DCX.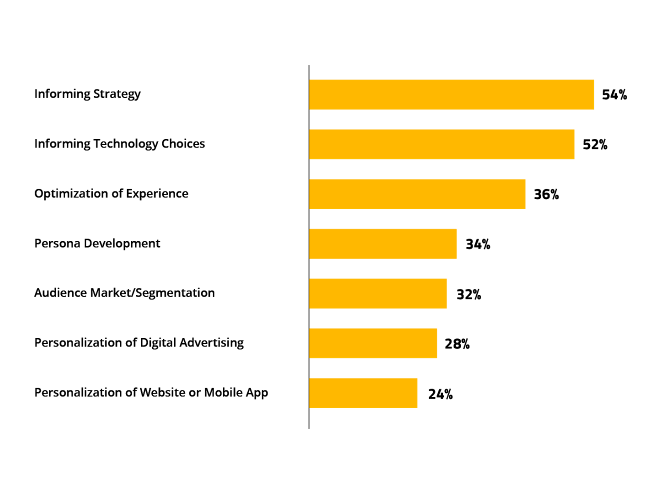 Utilizing Data to Drive Consistent Omnichannel Experiences
Omnichannel marketing can help streamline marketing efforts on and off-site, enhancing revenue streams. The strategy takes into account the entire journey and relationship a customer has with your brand. Unlike traditional marketing, it takes unified data to deliver one-to-one tailored messages, serve up relevant products, and more. The method also involves your customer and sales organization - using business intelligence alongside customer data.
Data unification can make it easier for marketers to leverage customer information for their marketing activities on and off the site. It's a powerful tool for cohesively intertwining the customer journey, making it possible to turn a prospect into a customer and a buyer into a loyal customer.
While omnichannel marketing may find a place within digital strategies, 82% of CX leaders in the hospitality and tourism sector perceive a need for CX enhancements to achieve consistency. A customer data platform (CDP) can unify customer data and make it easier for marketers to:
Create relevant messages
Make data-driven decisions about campaign strategies
Connect the customer journey "dots" from prospective customer to customer and beyond
Uncover new audience slices or sub-groups that you can report on and target
A CDP also supports segmentation and personalization practices in an omnichannel marketing strategy. The tool segments customers into distinct groups based on factors such as demographics, interests, behavior, and purchasing history, all of which can lead to higher engagement, conversion rates, and customer loyalty.
Challenges in Digital Travel & Tourism Experiences
Navigating the intricate landscape of the hospitality industry as it aims to return to pre-pandemic heights presents challenges. With its ever-evolving dynamic nature, marketing and CX leaders must grapple with a convergence of complexities. Some hurdles encompass diverse customer bases and intricate potential customer pathways that cater to traveler preferences, seasonal fluctuations, contingency plans, data privacy, secure transactions, multi-channel engagement or booking processes, dynamic pricing, and more.
Hospitality and tourism businesses often encounter challenges that can impede their progress and restrict their potential to provide the best customer experience. These obstacles may include a shortage of skilled personnel and resources, problems integrating customer data, and a lack of clear digital strategy and vision. Many businesses struggle to develop a comprehensive digital plan and properly analyze customer information.
The Top 3 Challenges Hospitality and Tourism CX Leaders Face in Optimizing Digital Customer Experiences:
Lack of skills in the current workforce/under-resourcing (42%)
Lack of coherent digital strategy and vision (38%)
Lack of integration/consolidated lead and customer data (34%)
Some companies report challenges in personalizing across digital channels, including the burden of too many channels, and a lack of resources to scale personalized content creation and translations.
Personalization Challenges for Hospitality and Tourism CX Leaders

Perceptions in the Market: Tech, Personalizing Content, & Measuring DCX
Despite these challenges, the industry maintains aspirations of market leadership and acknowledges areas warranting further enhancement.
Technology
Within the sector, 48% of CX leaders consider themselves market leaders in using technology and orchestrating comprehensive end-to-end experiences, and 24% confidently position their ability to deliver end-to-end experiences as among the top in the field.
Is your end-to-end experience ahead of most, or are there areas of the journey that are lagging?
Personalization & Content
As we mentioned above, personalizing the customer journey is a top focus for hospitality and tourism brands, with 86% saying it's a priority. Of those, 42% say they're towards the top in leading the industry in personalization and 18% say they're market leaders. However, there's always room for improvement, and the majority say improvements are needed (84%).
Additionally, improving content generation and distribution efficiencies and enhancing finely tailored experiences could be advantageous.
While a mere 18% assert their leadership in personalization, a promising 42% regard their personalization endeavors as competitive, suggesting an avenue for improvement. We found that 52% of people strongly agree and 36% slightly agree that there is a need for faster production and distribution of marketing content across various channels, highlighting the importance of content in increasing customer engagement and driving conversions.
Measuring DCX
While many hospitality and tourism organizations are aware of the importance of measuring DCX, they require support and direction to implement robust measurement methodologies. Many agree they need more guidance, with 62% strongly agreeing and 34% slightly agreeing, underscoring the complexities involved in assessing the effectiveness of DCX.
Even though perceptions are that they're excelling, many could be leveraging technology and data better, refining analytics strategies, or tailoring customer interactions to better meet demanding needs.
Supercharging Experiences with Artificial Intelligence (AI)
Have you considered a personalized end-to-end experience powered by AI? More than 50% of hospitality and tourism CX leaders are investing in AI and machine learning and utilizing these tools to improve their digital advertising, data analysis, and email marketing.
When asked about their plans to integrate generative AI, 62% responded positively, while 38% were unsure and would like to see improvements before considering it. Those who were positive or unsure about it stated that they would primarily use it to improve global reach (74%), enhance customer support (48%), and scale content development (60%).
At Verndale, we like to think about how AI can provide indispensable and frictionless customer benefits and positively impact your DCX. Picture a scenario where you're browsing a city to visit for a long weekend and want to bring your dog along. A local hotel has been informed about your pet and provides customized suggestions for dog-friendly parks, restaurants, and in-room amenities to make your stay comfortable. Their messaging shows that the hotel understands your needs and preferences, which may increase the likelihood of you booking a room there.
Our Hot Take: "Phy-gital" Transcendence & Personal Alignment
As travel emerges in the post-pandemic era, an anticipated transition from revenge travel to purposeful and restorative experiences is underway. Travelers now seek personal alignment and meaningful ventures, from emotional well-being at destination spas to climate-sensitive spots (i.e., last-chance/urgency booking influenced by shifting landscapes due to climate change). We expect marketing to emphasize purpose-driven travel and seamless tech integration, utilizing virtual and augmented reality for immersive experiences.
Personalized hospitality marketing, aided by customer relationship marketing (CRM) and predictive analytics, is crucial for tailored offerings. Additionally, sustainability gains prominence, with corporate social responsibility (CSR) and ethical commitments impacting consumer choices, driving brands to adopt transparent, eco-friendly practices and social responsibility content in their communication.
Navigating the Evolving Hospitality & Tourism Landscape
There's a breadth of consumer behavior change that lends to an emergence of new trends in the revisionism of how and why we travel. However, in light of this, the paramount question remains: Is your digital foundation and strategy adeptly positioned to navigate it all?
The insights underscore the necessity for improved procedures in content creation and delivery, personalized experiences, measurement methodologies, and the effective utilization of technology. However, the hospitality and tourism sector showcases a spectrum of readiness for a fully optimized digital marketing strategy.
In an industry where customer loyalty depends on online and offline interactions, using data and technology to consistently and effectively engage with customers is crucial for creating long-lasting, personalized connections that help achieve business objectives.
If you find yourself on the cusp of redefining or fine-tuning your digital experience technology, strategy, or operations, we can help you prepare for the future.
This survey references vertical data from Verndale's 2023 proprietary survey conducted by Vanson Bourne. Interested in more results? Check out the insights from our 2023 Trends Report: Digital Customer Experience.
Selecting a Digital Experience Platform (DXP)
Jul 17, 2023 • 5 Minute Read • Stephanie Nardone, Content Marketing Manager
Continue Reading
Continue Reading