See All Our Insights
Opticon Deep Dive: Optimizely's Product Announcements
Nov 28, 2022 • 7 Minute Read • Elizabeth Spranzani, Chief Technology Officer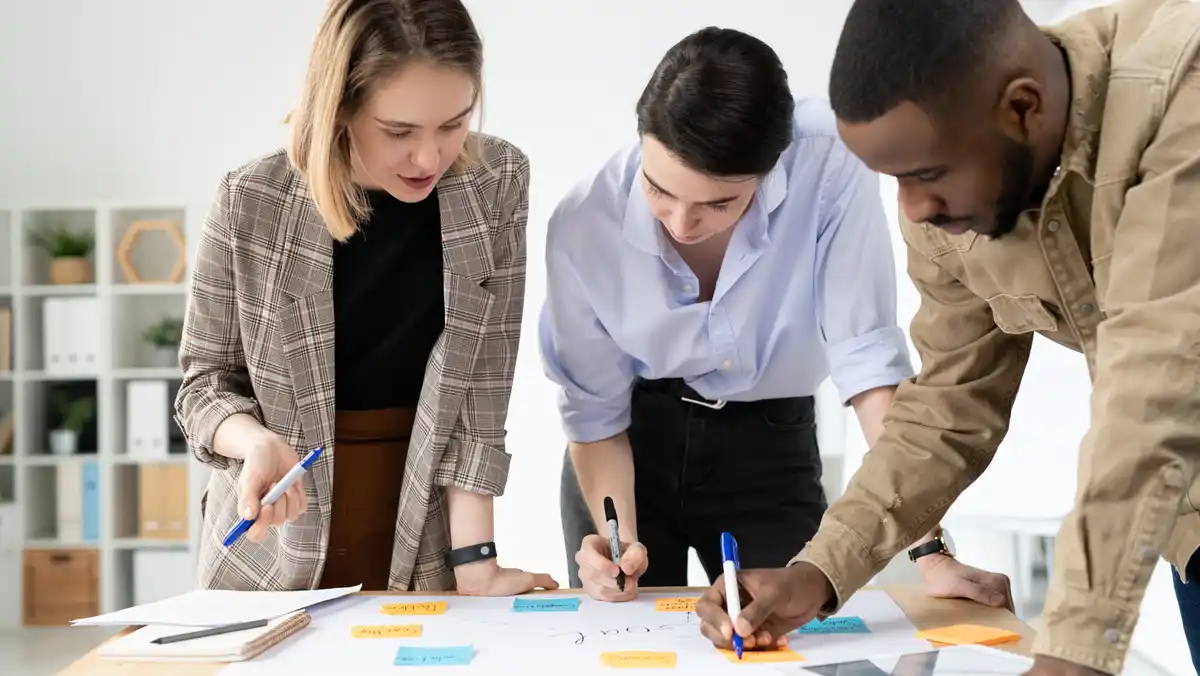 Opticon's three days were jam-packed with insightful sessions and main stage events. We came back with a summary of product announcements and what it means for decision-makers going into 2023. Below is an extensive review of Optimizely's product announcements from Opticon.
To recap, the product roadmap is supported by six themes as presented by Optimizely, including Performance, Harmony, Ecosystem, Intelligence, Data, and Collaboration. And what we see common throughout each product announcement is interoperability, integrations, and SaaS optimization.
Let's dive into the product announcements.
Experimentation
Experimentation - the marquee of Opticon - is Optimizely's solution that helps uncover customer insights and create high-performance experiences. In a digital landscape where you're competing for customer attention, Experimentation lets you test and eliminate the guesswork on what will convert using real-time data to drive better decisions.
Optimizely is investing a lot in this area - it's a big part of the conversation and partners are jumping on board.
Feature Experimentation, which was previously called Full Stack Experimentation, is one of Optimizely's Experimentation products that allows teams to deliver targeted content and experiments from the server side in Optimizely's Experimentation Cloud. This empowers developers and product teams to release and run experiments in different parts of their stack, outside of just the website, with varying requirements.
The solution's proprietary tool, Stats Accelerator, enables you to use customer sentiment to drive your decision-making, without having to wait as long for statistical significance. This disciplined approach to your marketing strategy will create opportunities to test across multiple brands or concepts and allows you to validate ideas through machine learning.
There's a level of sophistication in adopting a testing mindset, but it's also easy to get started in a short period of time if you know how to adopt it via a crawl, walk, run approach. In order to make an impact, the teams involved will need to get behind the journey of testing and experimenting. We see this as a culture shift and find value in using a strategy backed by data and powered by Experimentation. Our Senior Director of Digital Marketing and Experimentation Lead, Andrea Goldstein, says, "Experimentation is as much a practice as it is an ethos for our Digital Marketing, Experience Design, and Technology teams. Metrics-based processes support quantitative decisions and are the backbone for optimizing and driving innovation. The shift to Experimentation and making it easier to get set up for clients is exciting and fits perfectly into our craft."
We believe the foundation of a successful experimentation program is fostering a culture of data-driven value optimization. What's more is that this solution from Optimizely includes the option of Performance Edge, a tool engineered to give your pages a bolt of energy and speed things up as Experimentation is working behind the scenes.
This Optimizely product is great for any marketing team looking to push the boundaries of testing so they can understand customer behavior and deliver on personalization.
Content Cloud (Content Management System)
Optimizely's confident in its Content Management System (CMS), Content Cloud, which means its roadmap can focus more on enabling optimized experiences and better marketing orchestration and platform connectivity for its customers. However you want to frame it, we're on board. Optimizely is going forth with the idea that the whole of its product suite works better together, each product needs to excel at its purpose for customers and partners - meaning the ecosystem must be flexible and support integrations and SaaS components.
With that said, when it comes to Content Cloud, the immediate future will include a major upgrade from version 11 to version 12. The technical framework will change from .NET to .NET Core and we recommend migrating to the next version sooner rather than later.
Content Marketing (formerly Welcome)
Optimizely recently shifted its product naming convention and is calling its products what they are. What was previously called Welcome, the platform to share plans, collaborate on assets, and execute campaigns, is now called Content Marketing.
Content Marketing supports the notion that a great customer experience requires great marketer or practitioner experiences, therefore a reduction in operational friction. It's the solution to help effectively measure and manage content strategy across tags and categories (stages, audiences, campaigns, etc.) to produce content for each stage of the buyer's journey. You can attribute campaigns to various content, schedule publishing, enable workflows, and more, all in the name of empowering teams to orchestrate, collaborate and streamline content production.
Content Marketing is an ideal partner for Content Cloud (Optimizely's CMS) and we see them evolving together in the future. The synergy between the two functions - content management and marketing - requires a strategy around system configuration to enable the successful utilization of their respective solutions. There must be a strategy around content architecture and reusability on both platforms. This assessment and strategy shouldn't be underestimated when planning taxonomy, workflows, templates, and more.
We look forward to upcoming enhancements within Content Marketing, like a bi-directional integration so you can see what's going on in Content Cloud within Content Marketing. We also see opportunities for coupling the two systems for organizations looking to enhance their digital experience, and we uniquely understand the intricacies of implementation. Based on our own experience, we get what goes into implementing Content Marketing for clients and Verndale.
Search
Optimizely's long-standing SaaS-based search tool, Search and Navigation, has long served the Optimizely CMS customers as a standard for providing search, with many included out-of-the-box features. However, Optimizely has recently recommended a new service called Content Graph, a DXP Cloud service that transforms your CMS content into searchable and retrievable formats and exposes that to developers via GraphQL so they can search and manipulate content.
Content Graph allows developers to query content using Optimizely's APIs to go above and beyond the Search and Navigation. It gives much deeper access and search flexibility but will require customization work.
We think this service works well for anyone looking to generate faster search results, handle errors better, have search logic flexibility, and enable cross-application and cross-platform capabilities.
However, for any client requiring a more enterprise search solution, Optimizely recommends a third party software such as Hawksearch.
Commerce Architecture Direction is SaaS
Optimizely is investing in a SaaS future and when it comes to commerce it's no different. We can look forward to composable solutions that are flexible and scalable.
Also worth noting, for B2B Commerce users, Optimizely is encouraging the adoption of their Spire front-end for anyone using Opti B2B. It uses different technology than the prior CMS front-end (angular.js) but the main concepts remain and you'll get improved capabilities for frontend upgrades, far better maintainability, more composable commerce pages, simple CMS data structure, improved page editing UX, SEO/Serverside rendering, and light Javascript payload. The goal is to empower business teams to have more control and minimize developer intervention once it's built.
Optimizely Data Platform
The Optimizely Data Platform (ODP) integrates data from multiple data sources and harmonizes it for bidirectional use. It's powering segmentation for marketing purposes and has been improved so that it's ingesting your customers' behaviors and segmenting them into groups in real time. Behind the scenes, customer behavior informs the system and it updates their profile immediately, shifting the customer into a new segment if needed.
Putting visitors and users into different segments in real-time is a game-changing data engine to integrate ODP into other Optimizely products, like Content Cloud and Experimentation. You can drive visitor groups in your CMS and engineer personalization based on segments originating in ODP. For example, based on what ODP has aggregated about your customer, you can serve up tailored products or personalized content.
Or, conduct experimentation with pre-built and real-time segments. You can use those groups to experiment against and test to see what drives the most engagement or conversions. For example, if you have a segment of returning users - one could assume they don't need/want the same "welcome to X brand" experience since we know they have already explored the site in the past. An experiment could be run that changes the homepage to feature content that may be more enticing to returning visitors (instead of new visitors) and that could include 4 different pieces of content. We can test all 4 and see which resonates best with returning visitors and then use the best-performing piece of content to make a permanent update on the site.
Incrementally improving experiences provides value to visitors and then this value translates into conversions, but even more value is provided when it's done with real time segmentation. Segmentation allows a specific focus on key performing or struggling groups to make extremely impactful updates.
Optimizely Connect Platform
Optimizely's Connect Platform (OCP) is coming soon as a data integration solution to bridge platforms. Developers can easily connect platforms by leveraging a framework, resulting in plug-and-play connectors configurable by marketers.
Essentially, end users (marketing teams) will have access to developer-built playbooks that can be leveraged and used to set up sources, mapping, and final locations of data.
For example, ODP has identified a group of users segmented because they show an interest in a service offering. To get that data to your Salesforce Marketing Cloud and automate promotional communications, OCP is the bridge to support the sharing of information. And as a marketing practitioner in control of the strategy, you can redirect and switch up the user profiles, mappings, and engagement as much as you want without having to rely on developers in this instance. You're empowered to orchestrate the experiences based on your initiatives and customer behavior at that moment.
This is the cornerstone of an integration strategy. Once it's available, we see this as valuable to any organizations looking to have developers build and connect applications but then want the freedom to interact and configure those connections when composing data flows across platforms and experimenting against journeys, user profiles, or communication methods.
Google Cloud Platform
Optimizely's system for Experimentation Suite is now hosted on Google Cloud Platform (GCP). They moved the plumbing and infrastructure, which doesn't change any of the features or functionality of the actual products.
It also doesn't change anything for customers already using Optimizely. The Optimizely team is promoting the experimentation suite to additional audiences, especially due to its inclusion on the Google Marketplace. This move builds more awareness with an additional channel for a path of purchase and helps their partnership.
What this means for marketing and technical teams is that you can potentially apply your software costs for Experimentation to their annual cloud usage quota. Optimizely also claims there is a boost in performance due to the scaled-up infrastructure.
What's Next?
Optimizely's road map, announcements, and teasers certainly got us excited for what's coming in 2023 and beyond. Reach out if you're interested in learning more about these announcements and how we can partner to optimize or transform your digital experience.
Verndale's 4 Takeaways From Opticon 2022
Nov 01, 2022 • 3 Minute Read • Elizabeth Spranzani, Chief Technology Officer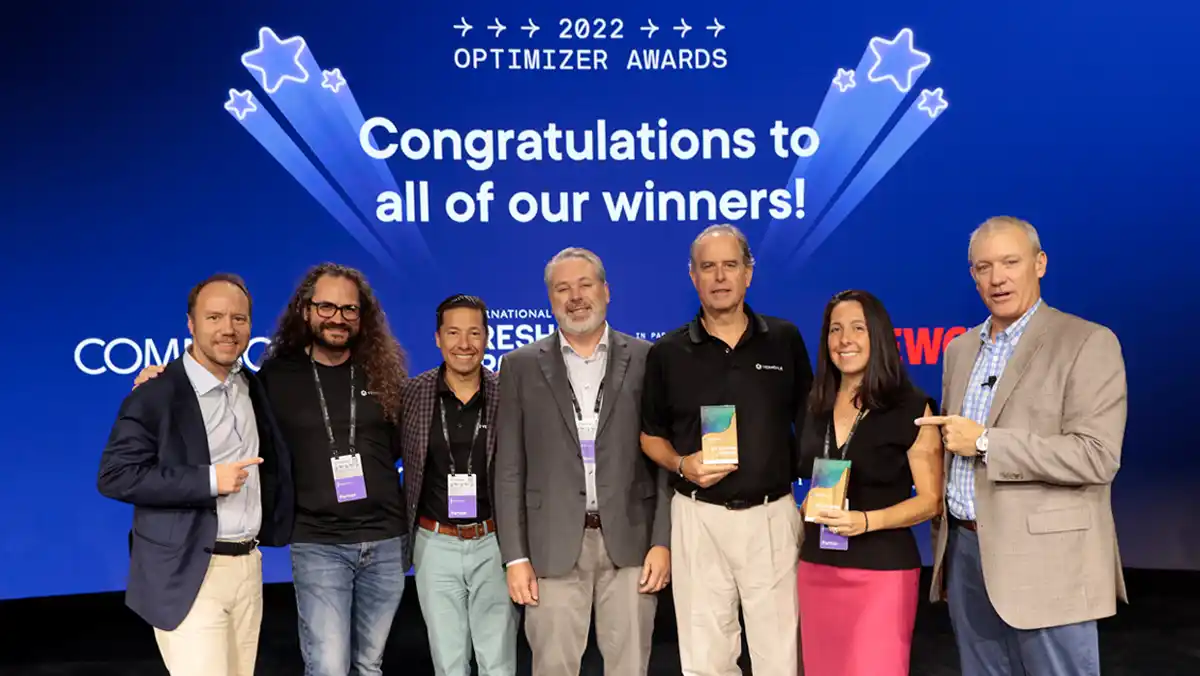 Continue Reading
Continue Reading