See All Our Insights
4 Ways Hotels Delight Guests Through Web Experiences
Mar 26, 2020 • 4 Minute Read
Experience is everything in the hospitality industry. That may seem like a cliché for other industries, but hotel brands know that their businesses hinge on the way they make travelers feel.
And as a result, hotels have continually adapted to remain masters of the modern guest experience. According to a Deloitte study, hotels have gotten much better at meeting the ever-increasing demands of guests:
66% of guests say hotels engage them in personalized, authentic, and attentive ways.
62% say hotels listen to their needs, empathize with their situations, and follow through.
65% say hotels know them and remember both their needs and preferences.
67% say they provide guests with opportunities and access to enjoy experiences the way they want.
But experiences aren't just about how you treat guests in person. Your website plays a key role in your ability to delight guests from booking through the trip home and beyond. By embracing the following four website design trends, you can maximize engagement with guests beyond their in-person experiences.
1. Immersive Storytelling During Booking
Marketers across all industries have been embracing the power of storytelling in recent years. It's even more valuable for hotel brands because you don't just want to be a middleman facilitating a customer's booking—you want to be the go-to provider for their favorite experiences.
Designing your website around immersive storytelling will help you keep travelers engaged as they browse your website for potential vacations. You want customers to feel as if they're already on vacation, which is why high-quality images and videos are so critical to the booking experience.
When you facilitate the booking process with powerful videos and images, you can appeal to the emotions of potential customers. If you only wanted to appeal to logic, you might load your website with bulleted lists of hotel features and prices. But if you take this approach to web design, it will look like your main focus is competing on price. While price is critical to the hotel booking process, making emotional connections is a more effective way to increase conversions and create brand loyalty with travelers.
For now, videos and images are the easiest ways to build immersive storytelling into your web design. However, emerging technologies like virtual reality and augmented reality should be considered for long-term success. If you can take advantage of VR and AR for booking experiences, you can take immersive storytelling to another level that will only build stronger connections with travelers.
2. The Shift to Direct Booking
It wasn't too long ago that hotel brands were largely happy with their relationships with online travel agencies (OTAs). However, as Google cannibalizes the market for travel-related searches and competition increases, hotels are making a bigger push to get travelers to book with them directly.
The problem is that many hotel web experiences lag behind the major OTA players that have been perfecting the design and process for decades. The main objective is to make the booking process as seamless as possible—no unnecessary pages, clicks, or information. At the very least, this starts with having homepage booking panels that provide quick insight into availability and allow travelers to start a checkout process immediately.
You know that your guests expect personalized service during their vacations. It's no different during the booking process. Providing enough filters to narrow help travelers narrow their searches will improve the experience. But there's a balancing act you have to play in design. If you aren't intentional with your website design, you might bog down the booking experience to the point that customers go back to a familiar OTA.
3. Mobile-First Design for Modern Travelers
It's widely known that mobile search has overtaken desktop. And yet, so many travel brands have website designs that aren't tailored to the mobile-first traveler. Instead, customers get a watered down, non-responsive design on their mobile devices that causes dissatisfaction and drives them to competitors.
Optimizing your website for mobile means putting CTA buttons (like the ones for checking availability and booking) front and center, making form fields easy to click and fill out, shortening your menu, minimizing page load times, and more.
With so much rich content necessary to deliver immersive storytelling to guests, simplifying your website for mobile customers can be difficult. However, striking the perfect balance is critical if you want to engage with the modern traveler.
4. Minimalism Across All Channels
Taking a minimalist approach to website design doesn't just make your experiences more mobile-friendly—it improves the guest experience across all channels. Your guests want the most streamlined experience possible to complete the booking process. Cleaning up your website makes the flow of your booking experience clearer, makes navigation easier, and reduces overall distractions to purchase decisions.
Until recently, brands were creating cluttered websites in the name of providing more information and more features to customers. Flat designs have become more popular because they deliver the fastest load times and provide SEO benefits that are critical to standing out amongst competitors.
If you're experiencing high bounce rates across your website experiences, consider how a minimalist approach could keep guests engaged.
What's Next in the Hospitality Industry?
These are just a few of the trends that help hospitality CX leaders delight guests with their websites. But your website is only one part of your larger customer experience. Delighting customers during the booking process in your website has to translate into innovative and satisfying experiences during trips and after them.
That's why it's important to stay on top of the latest customer experience trends outside of web design.
The Travel Industry's Secret Weapon in CX
Jun 20, 2018 • 3 Minute Read • Chris Pisapia, Chief Executive Officer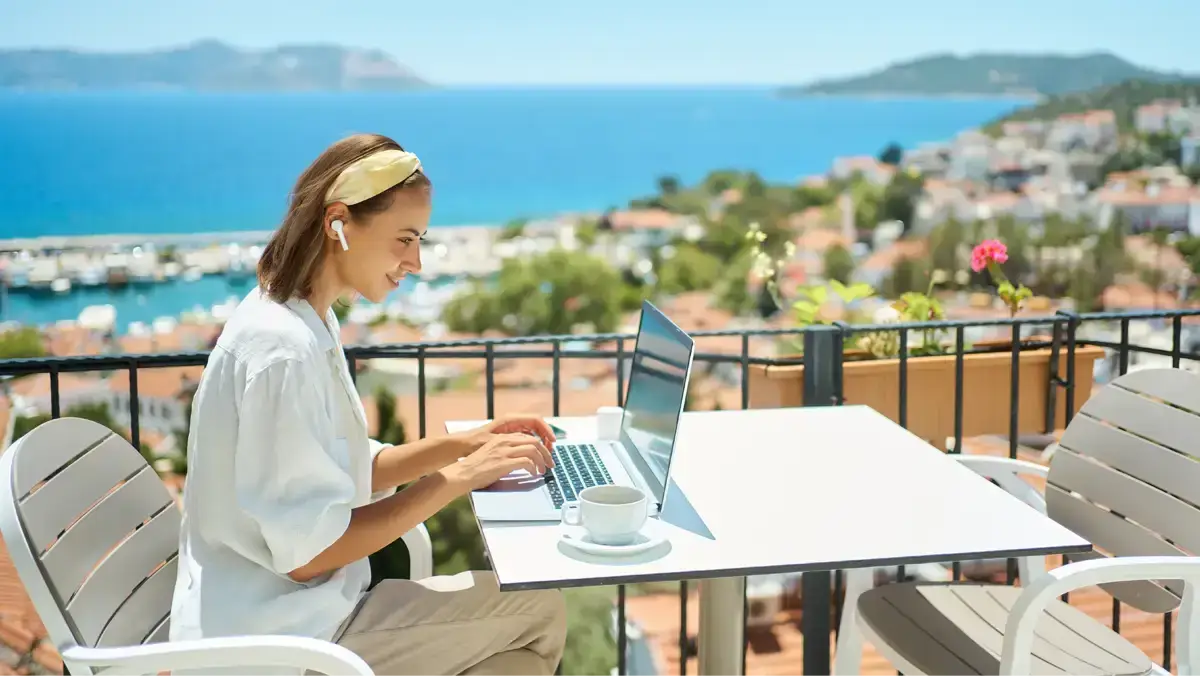 Continue Reading
Continue Reading