See All Our Insights
5 Tech Trends Driving Digital Asset Management in 2019
Apr 09, 2019 • 4 Minute Read • David Kovner, Chief Client Officer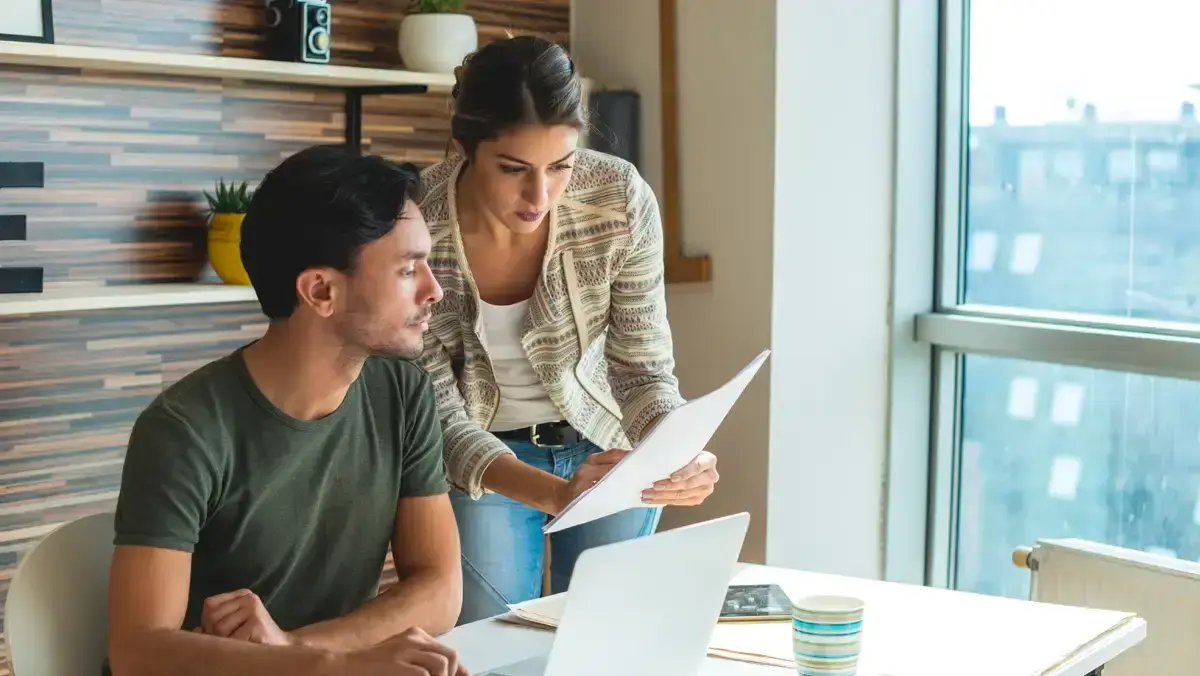 The financial services industry as a whole has struggled to strike a balance between stable, secure, compliant operations and the need for innovative digital transformation initiatives.
Asset managers, in particular, are feeling the pressure to keep up with the latest digital technologies. Research from Alpha FMC found that 80% of global asset managers are prioritizing digital transformation. But for 23%, digital maturity feels fragmented to the point that they're concerned with falling behind competitors.
The first step to resolving digital transformation challenges is knowing which technologies will be worth your investments in the first place.
In 2019, the following 5 tech trends can help you create innovative customer experiences that forge competitive advantages in the new digital world of asset management.
1. Bringing AR and VR to Customer Acquisition
The market for asset and wealth management is getting significantly younger. You can't rely on Gen X and Baby Boomer clients forever. Now is the time to set yourself up to acquire millennial clients for managed investment services.
Enabling digital channels and refining self-service options with technology like AI-powered chatbots is a good starting point. But for an increasingly tech-savvy target audience, you have to do more than meet digital expectations.
We're still in the early days of augmented and virtual reality. However, capitalizing on these immersive technologies to create engaging customer experiences can significantly reduce your customer acquisition costs. From using VR storytelling to create brand-building wealth management games to creating AR-based visualizations of investments, these technologies give you an opportunity to capture the attention of younger clients in ways that aren't possible with traditional channels.
Millennial clients are coming to you because they can't manage their assets on their own. You can cater to those needs with AR and VR by creating visualizations for new investment opportunities, run through investment simulations to understand real-world consequences, and provide financial advice that's more engaging than emails, whitepapers, blog posts, and other forms of content.
2. Automating Portfolio Management
The more data you have on hand, the easier it will be to deliver personalized portfolio management services for your customers. For legacy asset managers, the ability to capture large amounts of customer data is already a strength.
However, combining the Internet of Things (IoT) and big data analytics can take your data capabilities to the next level. By integrating your asset management services with a variety of consumer IoT devices and sensors, you can automate risk assessment and accurately track the spending habits of individual clients.
While there will always be some level of human interaction for asset management, automating the lower-level, high-volume tasks will free up your agents to focus on personalizing customer experiences rather than processing data.
3. Staying in Touch with Clients Using Smart Assistants
Much like automated portfolio management, smart assistants powered by artificial intelligence (AI) help you maximize workforce productivity and cut costs. Rather than having junior analysts focused on repetitive high-volume tasks (and making many errors in the process), robo-advisors can do things like execute transactions at faster speeds and greater accuracy.
But you shouldn't be quick to think that smart assistants and other AI use cases are a direct replacement for human resources. The most valuable way to use smart assistants and AI is helping analysts support clients more effectively.
While analysts are following up with clients, smart assistants like Morgan Stanley's Next Best Action tool can present actionable insights in real time. These insights could provide guidance on asset allocation, wealth restructuring, and other services to ensure clients feel they're receiving the best possible support—without losing the value of human interaction.
4. Streamlining Onboarding and Compliance with Backend Tech
Not every customer experience initiative has to involve customer-facing technology. It's just as important to bring digital innovation to backend processes so you can streamline operations, increase agility, and facilitate better customer experiences.
One area of asset management that puts pressure on these goals is regulatory compliance. Satisfying Know Your Customer regulations can slow your onboarding processes to a halt and push new clients to leave for more accommodating competitors.
Traditionally, compliance requirements have kept financial services firms from addressing digital transformation trends. However, upgrades across the backend of your business help automate document processing and streamline onboarding when combined with more modern customer-facing apps and websites.
5. Supporting Digital Transformation in the Cloud
Artificial intelligence, augmented reality, virtual reality, the Internet of Things—all of these innovative technologies work best when supported by the flexibility of cloud services.
Already, 67% of asset managers operate cloud technology. But it's unrealistic to think that you can take all of your legacy systems and turn them into cloud deployments. Instead, focus on how you can introduce strategic cloud deployments to support the infrastructure you're invested in for decades.
The key to success will be finding ways to integrate the data on core legacy systems with cloud deployments for smart assistants, automated services, big data analytics, machine learning data processing, and more.
Cost savings, flexibility, and scalability in the cloud are too good to ignore. And if you want to get out ahead of the latest digital asset management trends, you'll need to continuously invest in cloud infrastructure that sets you up for ongoing success.
What's Next in Asset Management?
Your asset management firm won't survive on financial prowess alone. If tech-savvy clients aren't getting the personalized service and intuitive self-service applications expect, they'll find an asset manager who will deliver a better customer experience.
The trends we've listed here will be the focal point of digital transformation in asset management for 2019. But there's a wider world of customer experience trends to pay attention to as well.
Create competitive advantages with innovative customer experiences and know which technologies are on the horizon. Reach out to learn more about what's driving the future of customer experience.
5 Digital Trends Shaping Modern Customer Interactions in Financial Services
Mar 02, 2023 • 4 Minute Read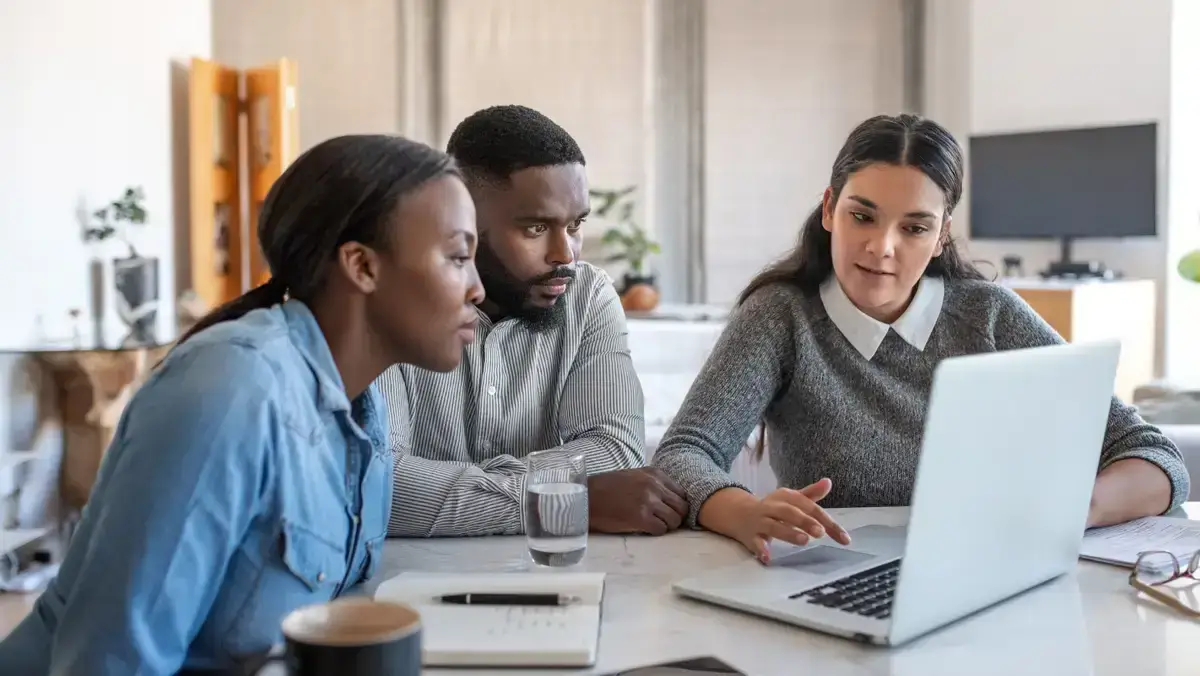 Continue Reading
Continue Reading