Earlier in the year Verndale surveyed hundreds of customer experience decision makers for our first-annual Solving for CX report. Within that survey data are key insights for the financial services sector that shed light on how these organizations view CX as a catalyst for growth, and what challenges they need to overcome to connect every dot of the customer journey back to their bottom line.
Consider the following statistics related to personalization and the customer experience for financial services organizations:
93% of respondents consider personalization to be crucially or very important to improving customer satisfaction

88% feel like personalization is crucially or very important to increasing sales

Over 90% feel that personalization is crucially or very important to improving customer retention

97% believe their organization definitely or probably needs to improve its personalization capabilities

Almost 90% believe they will fall behind their competitors if they don't improve their customer experience
This is an overwhelming testimony to the power of the customer experience, and the role of personalization. Yet, trapped somewhere in this Bermuda Triangle between being crucially important, highly valuable, and risky to ignore is this oddity - the number one CX challenge respondents report their organization facing is their ability to find budget. Smart businesses prioritize investments that are critical to their success, so how should we understand this challenge in context with the 85% of respondents who believe CX optimization would have tangible business benefits?
Similarly, while over 70% of respondents from the financial services industry believe that artificial intelligence and/or machine learning would likely enable a better customer experience for their organization, only 24% report that these commercially available technologies are helping them succeed today.
Together, these two areas of tension - between obstacle and opportunity - are likely influenced by three key interdependent factors:
1. Demonstrating ROI
In addition to finding budget for CX initiatives, almost a third of respondents report that demonstrating the ROI of their martech investments is a primary challenge. The financial services industry is certainly not alone in this regard. According to Gartner's 2017-2018 CMO Spend Survey, martech spending has fallen by 15% this year due to CMOs pulling back on last year's high-spending commitment amid concerns over marketing departments' ability to "acquire and manage technology effectively." What this really means is that marketers made significant (necessary) investments in their technology infrastructure and are now in the process of wringing out ROI from that technology.
Ultimately, allocating resources for optimization of the customer experience requires marketing and technology leaders to be able to successfully champion the opportunity, and defend their investments. Doing this well involves both selecting the right technology solutions up front and knowing how to leverage these technologies to unlock customer insights that drive and optimize their journey.
Every successful road trip requires a good map - and a positive return on martech investments is predicated by a sound CX strategy, along with measurement planning that empowers financial organizations to predict, prioritize, and optimize the metrics that really matter.
2. Organizational Alignment
Although 88% of financial services respondents believe CX is crucially or very important to their organization's strategic priorities - only 60% believe their organization feels the same way. This gap is consistent across industries and is particularly prevalent in small to mid-sized companies. The challenge of demonstrating ROI (see above) is certainly a function of this disconnect, as is the reality of how evolved an organization is from a digital transformation standpoint.
Excellence in customer experience requires a top-down commitment to embracing what's possible - and a shift from putting out fires, to creating a spark that ignites customer acquisition, loyalty, and lifetime value. Underscoring this point, half of survey respondents from the financial services industry believe their organization's B2B commerce leaders are somewhat or highly reactive when it comes to adopting new trends. Bluntly, companies that are slow to invest in technologies that help them connect the dots of their customer's journey are at risk for being left on the side of the road.
3. Finding the Right Partner
Over half of financial services respondents report they are partnered with an external agency to assist with delivering a better customer experience journey for its customers, and a third do not have a partner, but would like one. Unfortunately, though, only 28% report that they have complete confidence that their current partner can fulfill all their CX needs - from personalization to advanced technology integrations. Compare this to the business and professional services industry (44% confident), manufacturing and distribution (41% confident), and information technology and telecom (61% confident), and it is clear that financial services organizations need to evaluate who they are entrusting as business partners to help them succeed with CX.
A true customer experience partner should be able to ensure that organizations have full line of sight into every touchpoint of the customer experience - and this requires a holistic purview spanning strategy, technology, creative services, and digital marketing - not simply point-solution providers that operate in silos.
Download the full 2018 Solving for CX report.
5 Digital Trends Shaping Modern Customer Interactions in Financial Services
Mar 02, 2023 • 4 Minute Read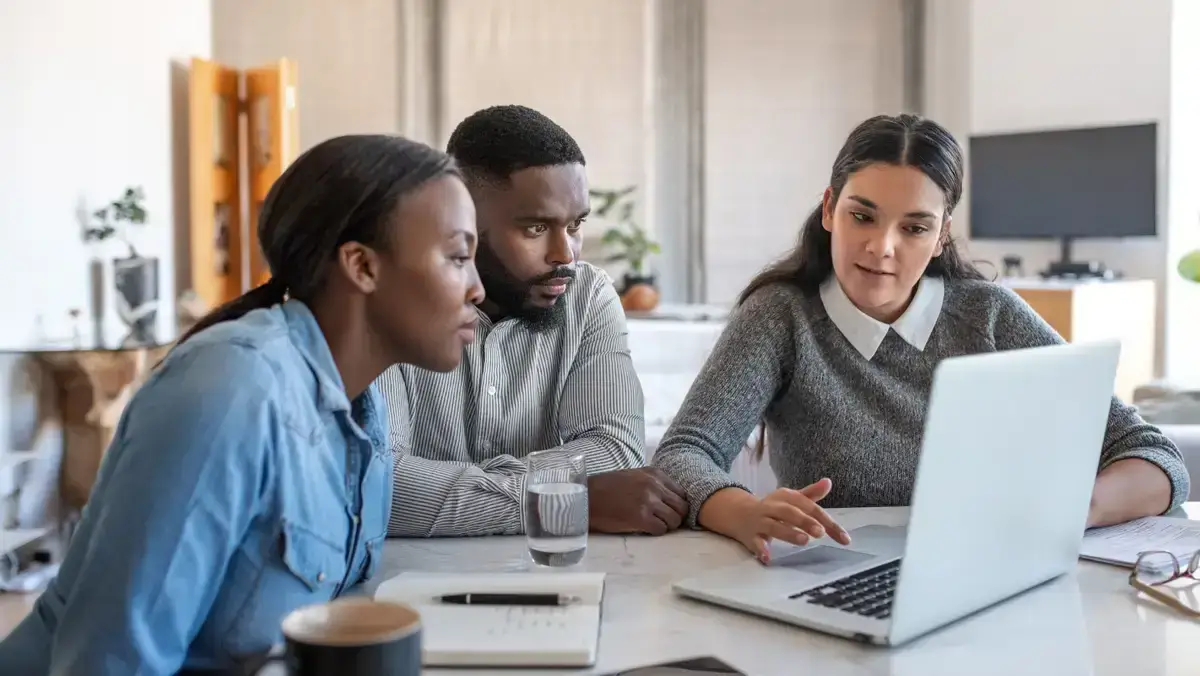 Continue Reading
Continue Reading