See All Our Insights
How Higher Education Institutions Are Creating Stand-Out Digital Experiences
Mar 31, 2023 • 5 Minute Read • Ross Lucivero, EVP, Product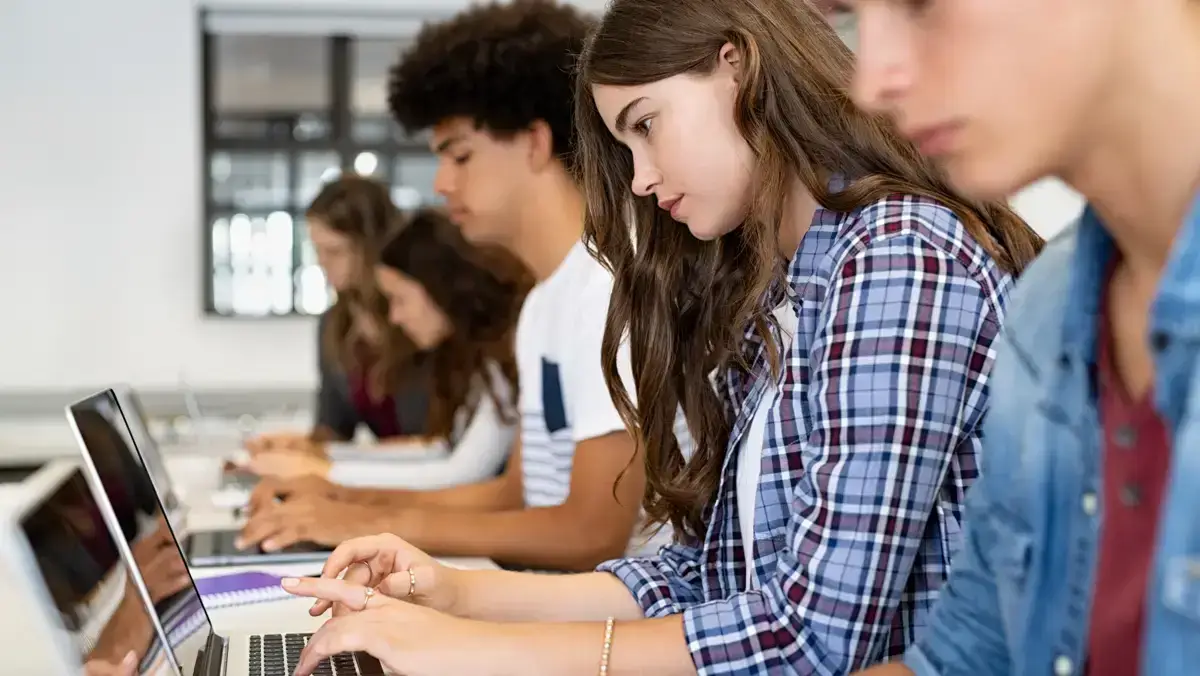 Higher education institutions can accelerate their university's success when they adopt wider trends in consumer behavior, customer experience, and digital transformation.
Your students, their families, prospective applicants, and faculty have come to expect seamless digital experiences and on-demand access to any information they need. With so many stakeholders to cater to, it can be challenging to design and build effective digital experiences.
However, creating innovative digital experiences is possible. If you want your higher education institution to stand out from the competition, break up digital initiatives into three categories: marketing, website, and online-learning experiences.
Innovative Higher Education Marketing
Marketing is a unique challenge for higher education institutions because you're in a constant state of acquisition. Whereas other industries can invest marketing resources in customer retention, you have the costly challenge of needing to acquire new students year in and year out.
Because marketing to prospective students is so costly, it's important to make sure you're maximizing the return on your marketing investments. Now more than ever, that means executing innovative digital marketing campaigns. And that means more than just having a presence on your typical social media platforms. Creating stand-out digital marketing experiences requires:
Advanced Business Intelligence: Traditional analytics aren't enough to drive digital marketing campaigns. With more channels and touchpoints to leverage and monitor, you need more centralized intelligence that can provide deep insight into the effectiveness of your campaigns.
Long-Form Video: Many people learn more efficiently by seeing images than words. While many higher education institutions already use video for short advertisements, there's an opportunity to build libraries of longer content that can give prospective students and their families a better idea of what to expect.
Channel Adaptability: Engaging with your target audiences is the goal of your digital marketing campaigns. That means you have to keep pace with where prospective students are spending their time. Seven years ago, that might have been Snapchat. In 2020, TikTok skyrocketed. Finding a balance among the platforms you use and optimizing for the greatest impact is key to great digital marketing experiences.
Augmented Reality: While augmented reality (AR) isn't widely adopted in higher ed, the technology is getting close to mainstream. If you can use AR to help create immersive experiences for prospective students, you'll have a better chance of standing out from competing institutions.
All of these elements of stand-out digital marketing experiences revolve around the dominance of mobile. More than half of all website traffic in March 2023 comes from people using mobile devices. If you want to maximize the impact of your digital marketing, mobile engagement is low-hanging fruit.
Innovative Website Experiences in Higher Ed
Your website is the central hub for all higher ed stakeholders. Everyone from prospective students to faculty members expects smooth and tailored web experiences. To address this, modular web designs have become popular in the higher education industry.
Modular design plays a crucial role in the user experience of your university's website. Ensuring all stakeholders are met with the information they need when they visit your site can streamline experiences and minimize confusion in navigation. Beyond modular design, two main principles will help your website stand out:
Accessibility: Higher education institutions are under more pressure than other organizations to develop accessible web experiences. No matter the ability of a particular user, they should be able to access all the necessary information they need. Going beyond basic ADA compliance to create highly accessible experiences can give your school a competitive advantage.
Admissions Focus: If your website doesn't have a modular design, an admissions-focused content strategy may be your best option to reach your largest target audience, prospective students. When you speak directly to prospective students, you can cut out challenges in driving admissions. Then, you can streamline experiences as much as possible for other stakeholders like alumni.
Regardless of your approach, usability, accessibility, and user experience should be your primary web focuses. While that's not groundbreaking compared to years past, it's important to continuously adapt your experiences with these principles as new digital trends emerge.
A Digital Transformation Worth Rallying For
At Quinnipiac University, they understood that to become the university of the future, they needed to unite their diverse global community with technology. With a 58% session growth rate, it's a digital transformation worth rallying for, from the design and user experience to personalization. Read the case study to see how the university's website attracts students and inspires alumni, parents, and donors.
Technologies that Enhance Online-Learning
Digital experiences don't stop once a prospective student enrolls. True higher education digital transformation requires new experiences throughout a student's education. For most colleges and universities, online learning has become a big part of the experience.
A few examples of digital technologies that enhance online learning:
Adaptive Learning: Advancements in artificial intelligence (AI) have made it easier to implement adaptive learning systems in classrooms. Adaptive learning is a model that flips the script of the one-size-fits-all approach and personalizes education for the individual with technology. It can also help guide students to the next best action in their education. With centralized workstations monitoring individuals, teachers get personalized insights that can help tailor their approaches to each student. While there's still work to do to make AI-infused adaptive learning mainstream, you have an opportunity to get ahead of the trend.
Chatbots: Implementing chatbots isn't just for improving support for prospective students. When you give students access to a chatbot for their classwork, they get access to help 24/7 with varying tasks. Whether they need help locating resources in the online library or a quick answer to a question about a syllabus, chatbots can provide support when professors and administrative staff aren't available.
Personalized AI-Enabled Video Content: Video format provides students with immediate and engaging learning experiences. Colleges and universities can live-stream or provide on-demand academic content to benefit students across generations and with varying learning styles.
Many institutions assume that digital transformation equates to technology. Technology is a critical component, but only if it can serve the larger goal of creating digital experiences that bring value to your students, faculty, and staff. Aligning digital experience trends and initiatives to an overarching strategy will ensure you can deliver value through technology.
A Digital Transformation Doesn't Happen All at Once
A great stepping stone is to look at your audience segments and prioritize user touchpoints. Southern New Hampshire University is one institution that reimagined the student experience on its student portal. It launched a new mySNHU portal that recenters its design and user journey to meet the needs of the evolving student body.
What's Next in Your Higher Education Journey?
The trends and tactics discussed here only scratch the surface of what you can do with your digital experiences.
Delivering valuable and stand-out experiences goes beyond universal approaches and trends. It requires a deep understanding of technologies and trends related to your user journeys and building creative solutions around them.
If you're looking to advance your institution's technological capabilities to elevate your digital experience, let's dig into the trends, your initiatives, and your customers. Digital transformation is multidimensional and there's often no clear guidepost telling you where to begin. A clear digital strategy can help you identify the best place to start. Evolve your higher education. Get in touch with us.
3 Steps for Improving UX in Higher Education
Apr 04, 2023 • 3 Minute Read • Ross Lucivero, EVP, Product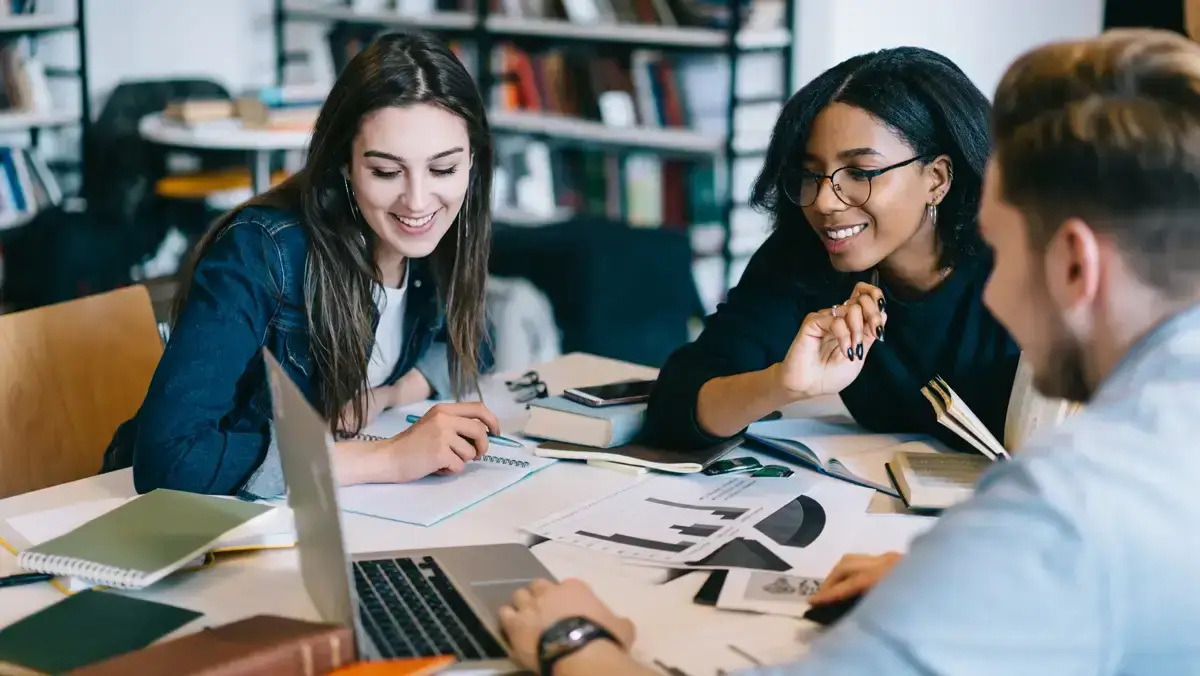 Continue Reading
Continue Reading