See All Our Insights
How Higher Education Institutions are Creating Stand out Digital Experiences
Apr 16, 2020 • 4 Minute Read • Ross Lucivero, EVP, Product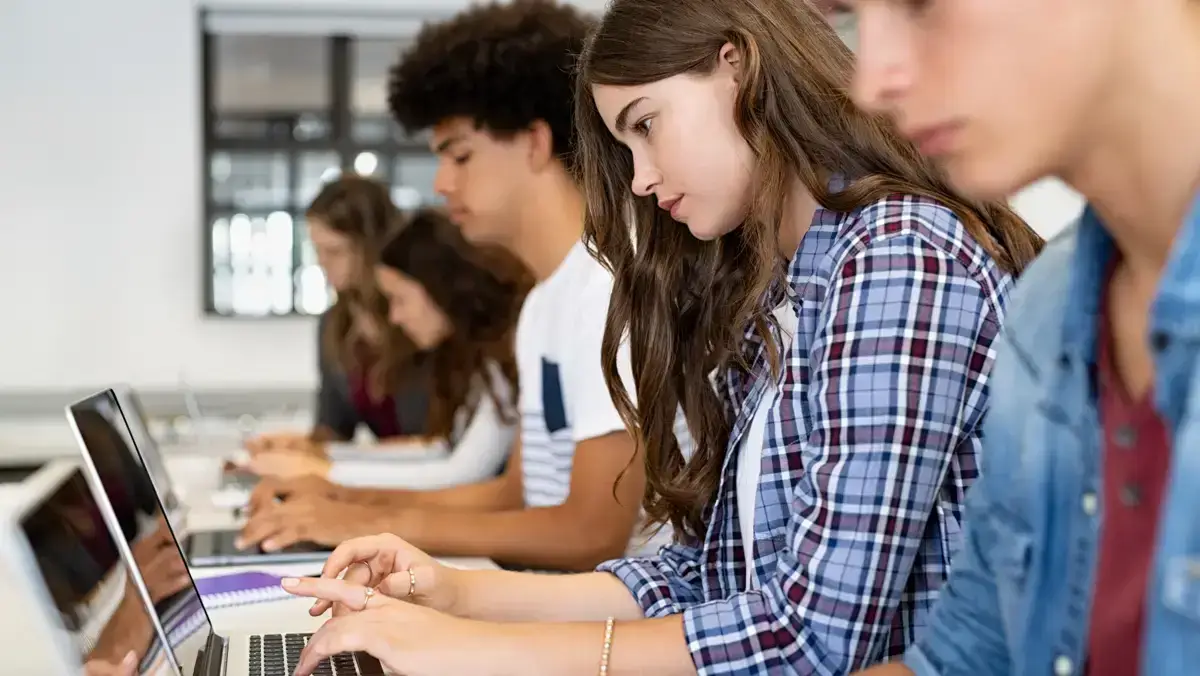 Higher education institutions are far from exempt to wider trends in consumer behavior, customer experience, and digital transformation.
Your students, their families, prospective applicants, and faculty have come to expect seamless digital experiences and on-demand access to any information they need. This has never been more important as it is today in the wake of COVID-19. With so many stakeholders to cater to, it can be difficult to design effective digital experiences.
However, creating innovative digital experiences isn't impossible. If you want your higher education institution to stand out from competitors, break up digital trends and initiatives into three categories—marketing, your website, and online-learning experiences.
Higher Education Marketing Goes Digital
Marketing is a unique challenge for higher education institution because you're in a constant state of acquisition. Whereas other industries can invest marketing resources in customer retention, you have the costly challenge of acquiring new students year in and year out.
Because marketing to prospective students is so costly, it's important to make sure you're maximizing the return on your budget. And now more than ever, that means executing innovative digital marketing campaigns. But that means more than just having a presence on your typical social media platforms. Creating stand-out digital marketing experiences requires:
Advanced Business Intelligence: Traditional analytics aren't enough to drive digital marketing campaigns. With more channels and touchpoints to leverage and monitor than ever before, you need more centralized intelligence that can provide deep insight into the effectiveness of your campaigns.
Long-Form Video: We know that many people learn more efficiently seeing images than words. While many higher education institutions already use video for short advertisements, there's an opportunity to build out libraries of longer content that can give prospective students and their families a better idea of what to expect.
Channel Adaptability: The goal of your digital marketing campaigns is to engage your target audience. That means you have to keep pace with where prospective students are spending their time. Seven years ago, that might have been Snapchat. In 2020, TikTok has taken off. Finding a balance between the platforms you use and optimizing for attention is key to great digital marketing experiences.
Augmented Reality: While augmented reality isn't widely used in higher ed, the technology is getting close to mainstream. If you can use AR to help create immersive experiences for prospective students, you'll have a better chance of standing out from competing institutions.
All of these elements of stand-out digital marketing experiences revolve around the dominance of mobile. More than half of all U.S. internet traffic comes from mobile devices. If you want to maximize the impact of your digital marketing, mobile engagement is key.
Innovative Website Experiences in Higher Ed
Your website is the central hub for all higher ed stakeholders. Everyone from prospective students to faculty members expect smooth web experiences that are tailored to their needs. This is why modular web designs are becoming popular in the higher education industry.
Modular design plays a crucial role in the user experience of your website. Ensuring all stakeholders are met with the information they need when they visit your site can streamline experiences and minimize confusion in navigation. But beyond modular design, there are two main principles that will help your website stand out:
Accessibility: Higher education institutions are perhaps under more pressure than other organizations to develop accessible web experiences. No matter the ability of a particular user, they should be able to access any and all necessary information they need. Going beyond basic ADA compliance to create highly accessible experiences can give you competitive advantages.
Admissions Focus: As we said in the marketing phase, prospective students are often the largest subsection of a higher education institution's audience. If you don't have a modular web design, an admissions-focused website may be your best option. When you speak directly to prospective students, you can cut out a lot of the challenges of driving admissions. Then, you can streamline experiences as much as possible for other stakeholders.
Regardless of your approach, usability, accessibility, and user experience should be your primary web focuses. While that's not groundbreaking in comparison to years past, it's important to continuously adapt your experiences with these principles in mind as new digital trends emerge.
Technologies That Enhance Online-Learning
Your digital experiences don't stop once a prospective student enrolls and goes beyond your website. True higher education digital transformation requires new experiences in their educational experience, too. With the sudden shift of college's moving to online-only education as a result of COVID-19, this need for digital transformation moved from a suggestion to a necessity overnight.
There's no one-size-fits-all answer, but a few examples of digital technologies that enhance online-learning:
Adaptive Learning: Advancements in artificial intelligence have made it easier to implement adaptive learning systems in classrooms. With centralized workstations monitoring individuals, teachers get personalized insights that can help tailor their approaches to each student. While there's still work to do to make adaptive learning mainstream, you have an opportunity to get ahead of the trend.
Chatbots: Implementing chatbots isn't just for improving support for prospective students. When you give students access to a chatbot for their schoolwork, they get 24/7 access to help with a variety of tasks. Whether they need help locating resources in the online library or a quick answer to a question about a syllabus, chatbots can provide support when professors and administrative staff aren't available.
Personalized AI Enabled Video Content: Institutions can utilize academic videos which can be delivered as live-stream or on-demand content. Video delivery provides students with an immediate, engaging, learning experience. Higher education institutions stand to benefit by delivering learning in a format that meets the needs of the current and future generation of college and university students.
Many institutions make the mistake of equating digital transformation with technology. Technology is important, but only if it's serving the larger goal of creating digital experiences that bring true value to your students, faculty, staff, etc. This is why it's so important to ensure you're aligning digital experience trends with an overarching strategy.
What's Next in Higher Education?
The trends and tactics discussed here only scratch the surface of what you can do with your digital experiences. Creating stand-out experiences isn't about universal approaches to digital trends. Rather, you need to understand the technologies and trends deeply so you can build creative solutions around them.
That means continuously digging into customer experience trends as they evolve over time. If you're looking to elevate your institutions digital experiences, get in touch.
Higher Education has a User Experience Problem
Feb 13, 2020 • 4 Minute Read • Ross Lucivero, EVP, Product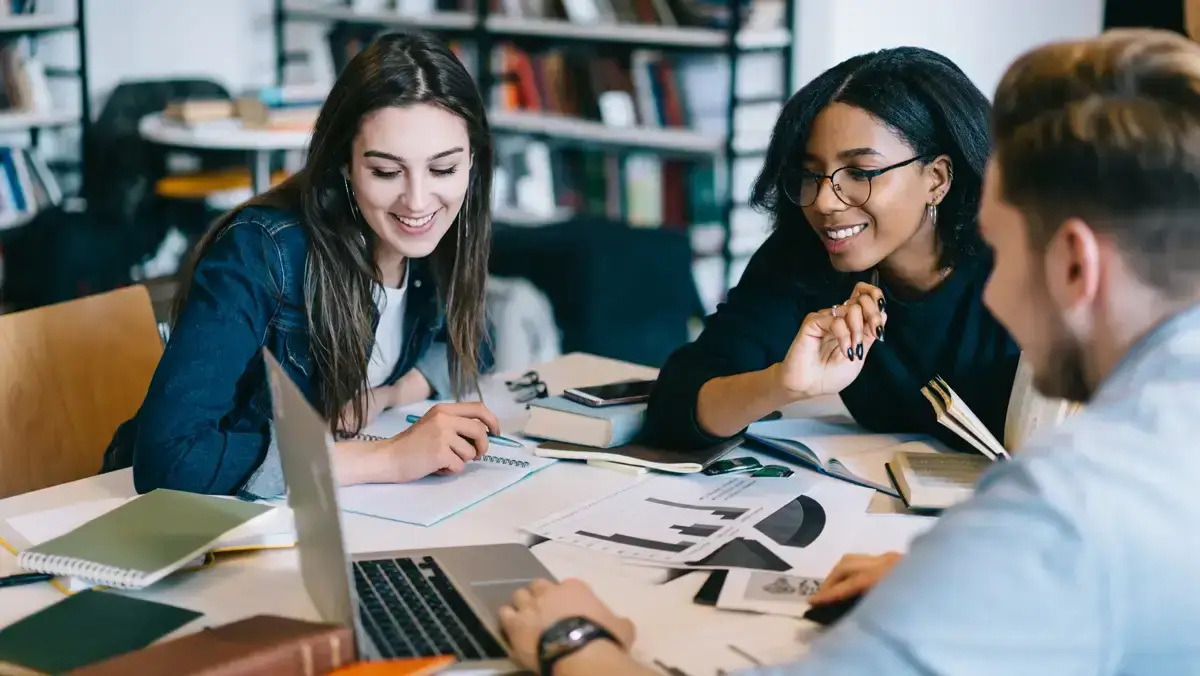 Continue Reading
Continue Reading