See All Our Insights
The 5 Digital Trends That Are Changing Casual Dining
Jan 23, 2020 • 4 Minute Read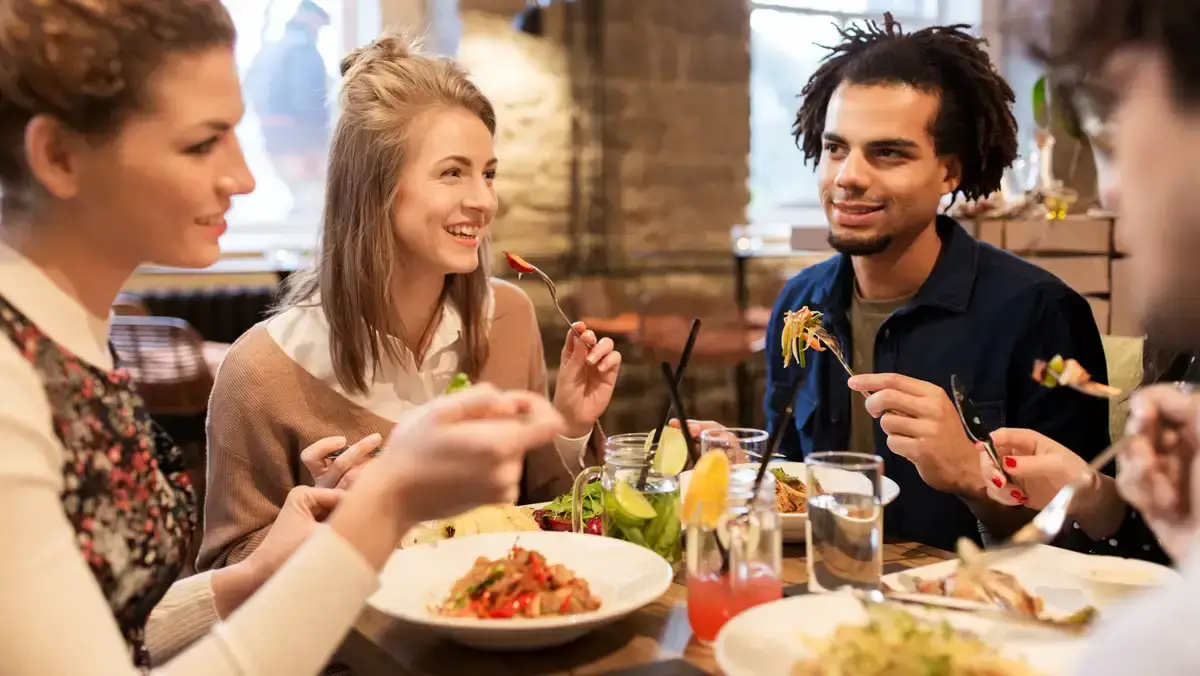 "There's a dichotomy in dining behavior. You're either convenience-driven or experience driven. Casual dining is caught in the middle."—David Henkes, Senior Principal at Technomic
In this one thought, Henkes sums up a problem that analysts and restaurateurs have been noticing for a decade. What was once a thriving casual dining industry has come to a period of continued decline.
To turn this trend around, casual dining restaurants will have to get out of the middle. And while competing on convenience may be a race to the bottom, digital technologies have emerged that will make it easier to cater to the experience-driven consumer.
If you can find a way to unlock the potential of the following five digital trends, you could be the exception to the decline of casual dining restaurants.
1. Building Brands with Virtual and Augmented Reality
One of the biggest problems facing casual dining restaurants comes down to supply versus demand. The explosion of new restaurant openings in the early 2000s has meant fierce competition among casual dining restaurants for fewer and fewer customers.
This problem likely won't go away any time soon. That's why branding and experience matter so much in the casual dining space now. And with virtual/augmented reality, you can create more unique customer experiences.
Already, restaurants like Taco Bell have used these technologies to create 3D menu items, enabling customers to see exactly what they could be ordering. Not only that, but Taco Bell has gone further to create a complete virtual storefront, providing unique shopping and entertainment experiences for customers even if they're not in the casual dining restaurants.
There's nothing virtual about the foods casual dining restaurants serve. But if you take advantage of novel technologies early on, you can brand your business in a way that stands out from the crowded casual dining market.
2. Capitalizing on Demands for Self-Service
The self-serve kiosk has taken over much of the casual dining world. From tablets at the table in sit-down restaurants to cut-the-line kiosks in fast-casual settings, it's clear that this industry has recognized the need for greater convenience and self-service.
However, maintaining the status quo in self-service will only leave you behind when competitors start to innovate. And facial recognition is one technology that is helping self-serve kiosks evolve. For chains like UFood Grill, BurgerFi, and CaliBurger, facial recognition is giving customers more choices in how they engage with their restaurants while also enabling new levels of convenience for customers in a rush.
When customers visit a self-serve kiosk with facial recognition, they can take advantage of benefits similar to a loyalty program. For example, facial recognition can help self-serve kiosks remember a customer's order and make it available on the next visit to speed up the experience. It may not seem like much, but even a few minutes of time saved can make a major difference in the minds of customers who have plenty of other options.
3. Maintaining Data Privacy with Digital Experiences
No conversation about digital trends and emerging technologies is complete without reference to compliance challenges. With data privacy regulations continuing to emerge, you can't evaluate the benefits of any new technology in a vacuum. The greatest technical benefits are negated by non-compliant experiences that could lead to data breaches or massive fines.
For casual dining restaurants, regulations like GDPR and CCPA are changing the way loyalty programs work. You can't store data they way you used to and, because of increased attention to data privacy, 34% of customers say they would avoid a restaurant because of a data breach.
And this doesn't just apply to European chains. Large, U.S.-based casual dining restaurants serve many European customers, making it impossible to ignore new regulations. This is clear as chains like Subway and Buffalo Wild Wings take steps to build GDPR-compliant loyalty programs. In the coming months and years, this will become the norm for casual dining restaurants.
4. Cutting Costs with Robotic Automation
In the wake of self-serve kiosks, the general public has shown growing concern that automation will take people's jobs in the casual dining space. And while that is true in many cases, it's important to recognize that automation isn't limited to customer-facing functions.
Certain casual dining chains have already brought automation into the kitchen, using robots to cover activities like burger flipping, drink delivery, and frying.
The ultimate benefit of kitchen automation will be cost efficiency. By cutting back on labor costs, casual dining restaurants can alleviate some of the pressure of industry declines. But beyond cost cutting, robot chefs can also help reduce human error in cooking processes while also maintaining cleaner cooking environments.
5. Supporting New Forms of Payments
The 2017 saga of Bitcoin (where its valuation went from $800 to $19,000+) put the cryptocurrency front and center for mainstream consumers. And while that didn't necessary lead to widespread adoption, it's clear that cryptocurrencies are here to stay.
With such a crowded market of casual dining restaurants, any opportunity to stand out is valuable. Being one of few chains to support cryptocurrency as payment is the kind of somewhat low-hanging fruit that can make all the different to customers.
Payments in general are already evolving as services like Apple Pay and Google Pay gain support and companies such as Subway, Firehouse Subs, and Mogio's Pizza are going a step further to accept Bitcoin.
Get Ahead of What's Next in Digital
There are no hard-and-fast rules when it comes to emerging digital technologies. The trends listed here are just a few of the ones that will impact casual dining in the coming months and years. What's more important than implementing these technologies the "right" way is finding unique ways to make them work for both your business and your customers.
That starts with gaining a deeper understanding the actual technologies that will continue to transform your industry.
The State of Digital Transformation in Hospitality
Apr 29, 2021 • 3 Minute Read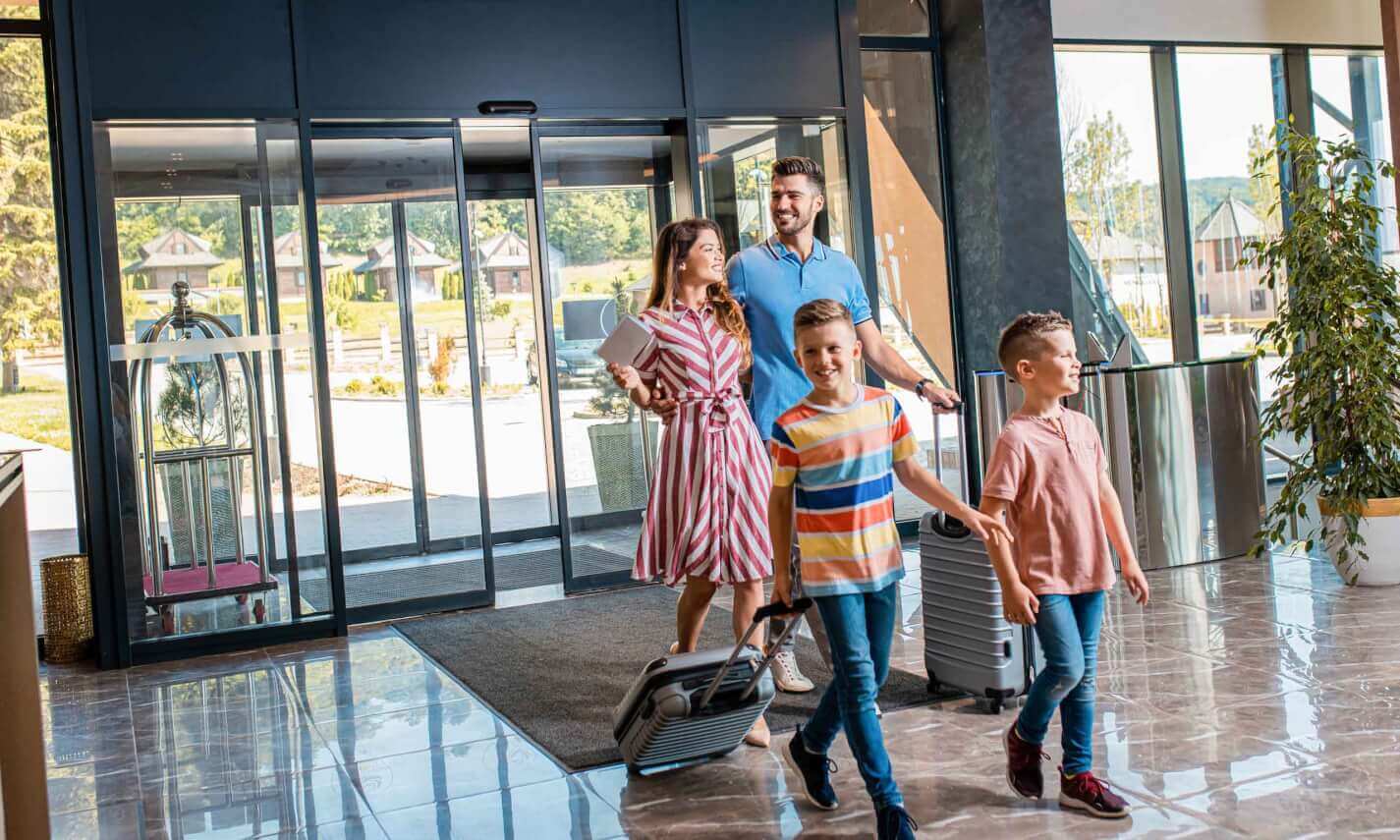 Continue Reading
Continue Reading