See All Our Insights
What's NECXT in Higher Education: 5 Trends for 2020 and Beyond
Dec 19, 2019 • 4 Minute Read • Ross Lucivero, EVP, Product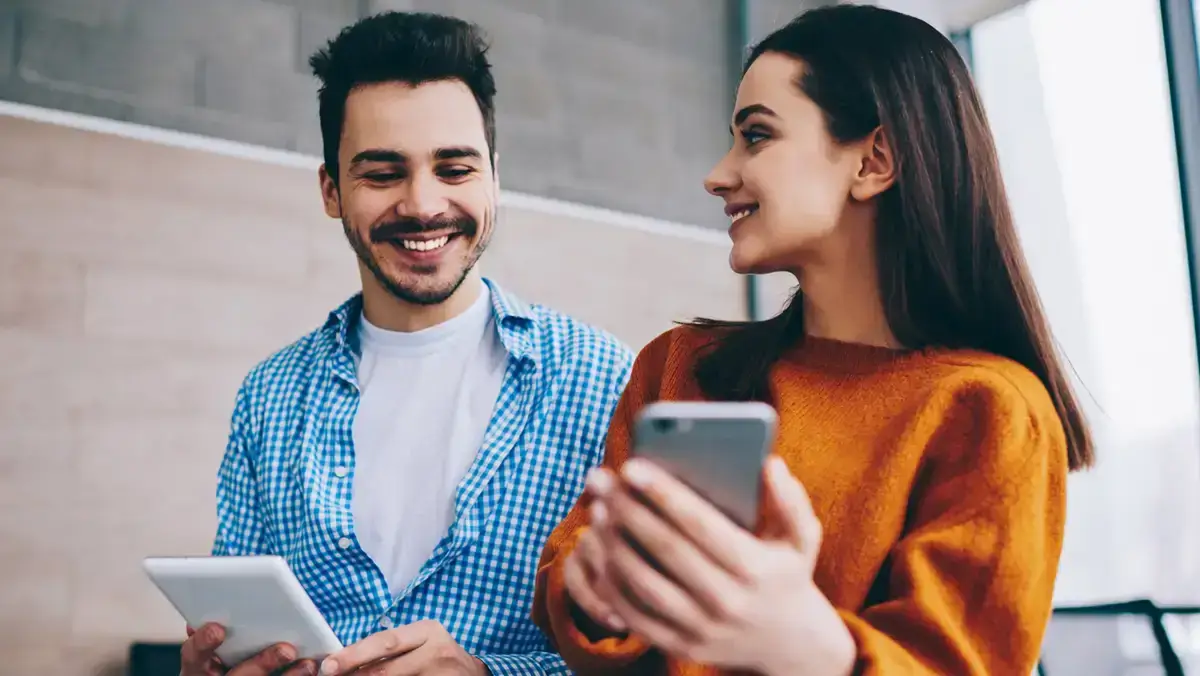 Higher education institutions have long lagged behind digital transformation trends. It's not for lack of trying, though. Conversations about digital transformation have surrounded higher ed for at least a decade. However, there just hasn't been enough motivation to replace outdated systems and student experiences.
Between legacy system complexity and risk-aversion, higher ed has been comfortable maintaining the status quo. But that's all changing. Industry expert Austin Laird says that "Institutions are asking different questions. The focus has shifted from 'What's wrong with our systems?' to 'How can we better conduct our own business?' From 'How can we gather as much data as possible?' to 'How do we analyze all this data and do something good with it?"
The opportunities to leverage emerging digital technologies are too good for higher education institutions to pass up. Capitalizing on the following five trends in 2020 and beyond can help you transform student experiences and solidify competitive advantages.
1. The Rise of Practical Artificial Intelligence
For a while, artificial intelligence (AI) only seemed like a buzzword for higher education. There were many promises about what it could do for your institution, but few practical use cases that were attractive enough to consider seriously. Heading into 2020, there are more practical ways to use AI in higher education than ever before.
The most approachable use case for AI is to use chatbots in your student and enrollment experiences. For prospective students and their families, chatbots can answer questions 24/7 regarding application processes, enrollment, financial aid, and more. This makes the customer experience far more convenient while also reducing the volumes of interactions your contact center has to handle. Chatbots are also valuable for their ability to meet ADA compliance requirements, giving deaf and blind students easier access to learning tools and answers to their questions.
But AI isn't only limited to chatbots. A rising wave of AI-enabled learning management systems are extending education beyond the classroom. Outside of the classroom experience, these systems can help students understand new material with step-by-step instructions that adapt to the individual's needs.
2. University Campuses Shift to Smart Cities with Internet of Things
The cost of higher education is a hot button issue right now. While the problem is nuanced and complex, one key to making higher education more affordable is cutting costs. And that's where the Internet of Things (IoT) can help.
Advancements in sensors and smart devices are making it easier to create comprehensive networks for capturing real-time data across your campus, putting university campuses on a path to becoming mini smart cities. From security systems to utility consumption, population flows, communications usage, and beyond, IoT gives you the insights necessary to regulate operational costs. The University of Michigan-Dearborn is already taking advantage of IoT-enabled lighting in garages to reduce utility costs, saving the institution over $21,000 annually
The Internet of Things can do more than just increase operational efficiency, though. Smart devices can be used in the classroom to gain deeper insight into student performance, unlocking opportunities to improve learning outcomes by personalizing experiences.
3. A Foundation of Big Data Analytics Across Higher Ed
Data-driven decision making is essential for any modern organization, including higher education institutions. And while you've been collecting data for years about students, faculty, operations, and enrollment, there hasn't been an easy enough way to turn this information into valuable insights.
This is why big data analytics are becoming the foundation for so many digital transformation initiatives in higher education. By pulling all of your data into one central platform, you can analyze a wider variety of information to generate insights that help you spot areas of weakness across your institution. This trend is closely tied with IoT adoption, giving you the tools necessary to streamline administrative processes, cut costs, and improve student experiences.
4. Adoption of the Virtual and Augmented Classroom
It's easy to look at virtual and augmented reality (VR/AR) as novelty technologies. Especially in the early days of their development, the mainstream use cases for VR and AR seem to lie mostly in consumer gaming. However, these technologies are quickly maturing and higher education institutions should take note.
The value of VR and AR in higher ed is all about creating immersive student experiences. There's nothing wrong with traditional teaching methods. But that doesn't mean students won't benefit from using VR and AR to really visualize what they're learning. With augmented reality, this could mean overlaying key data over lab equipment to improve comprehension during experiments. Or, enabling med students to see how procedures should be done while they're practicing.
Using virtual reality, you can let students experience the locations that they're reading about. From Ancient Greece to the American Revolution, VR can be used to simulate key events that give students a more complete understanding of their lessons.
As VR and AR continue to mature, there is near-limitless potential for immersive experiences in the classroom. The real key is finding creative ways to use these technologies to improve student performance.
5. Beyond the Buzzword with Blockchain
Heading into 2020, it's time to stop looking at blockchain as just another buzzword. Especially in higher education, this technology is becoming increasingly useful and can help transform operations.
Blockchain isn't just about cryptocurrency. The peer-to-peer, distributed ledger model can be used to store and transmit data across your institution. This creates a wide variety of benefits and use cases. You can decentralize records, making it easier and more convenient for students to access and share letters of recommendation, certificates, and credentials. Not only that, but blockchain can mitigate some of the problems researchers and faculty members have with copyright and digital protections, streamlining the process of creating and distributing new intellectual property.
We still have a long way to go for blockchain to achieve mainstream adoption. However, finding unique ways of integrating this secure storage technology can make it easier to execute more ambitious digital transformation initiatives.
Staying Ahead of What's NECXT in Higher Education
These are the main trends that will define higher education transformation in 2020 and the years to come. But it's not enough just to understand the trends that are on the horizon—you have to come up with creative ways to use these technologies to improve student experiences and operational efficiency.
That starts with gaining a deeper understanding of the technologies and trends that are emerging to transform customer experiences at large. Have any questions? Feel free to reach out.
How Colleges and Universities Can Recruit Students in a Digital-First World
Mar 08, 2021 • 4 Minute Read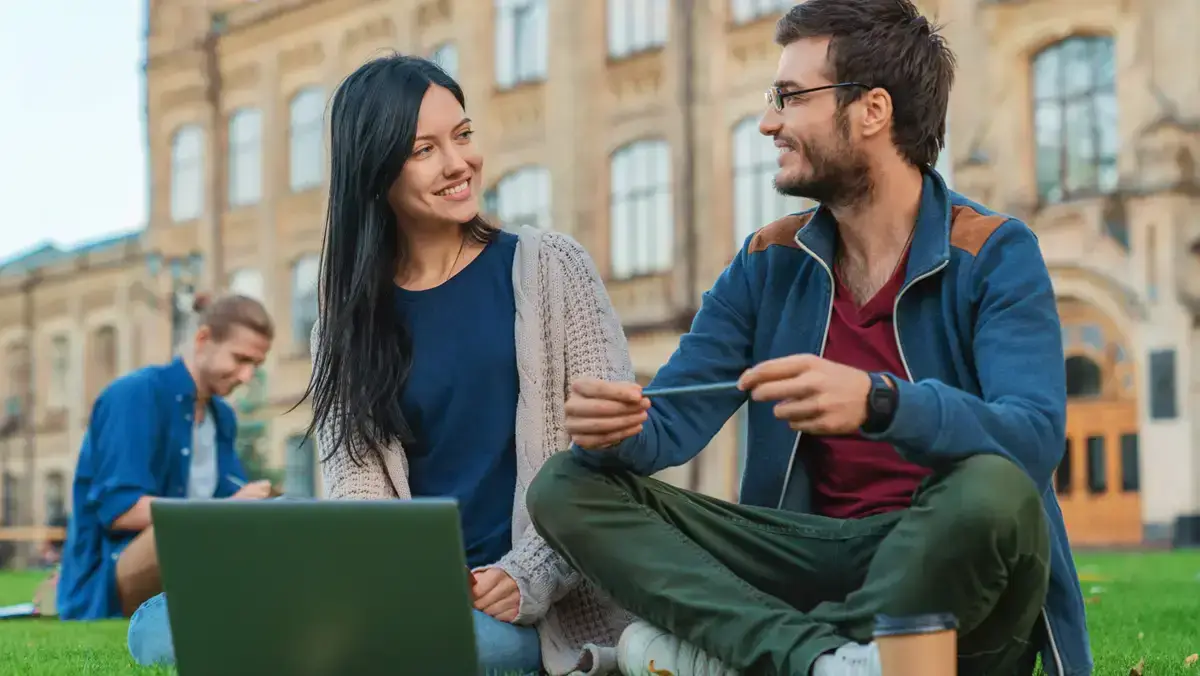 Continue Reading
Continue Reading