See All Our Insights
6 Steps to Map Higher Ed Student Journeys by Mirroring Customer Experience
Jul 31, 2020 • 5 Minute Read • Ross Lucivero, EVP, Product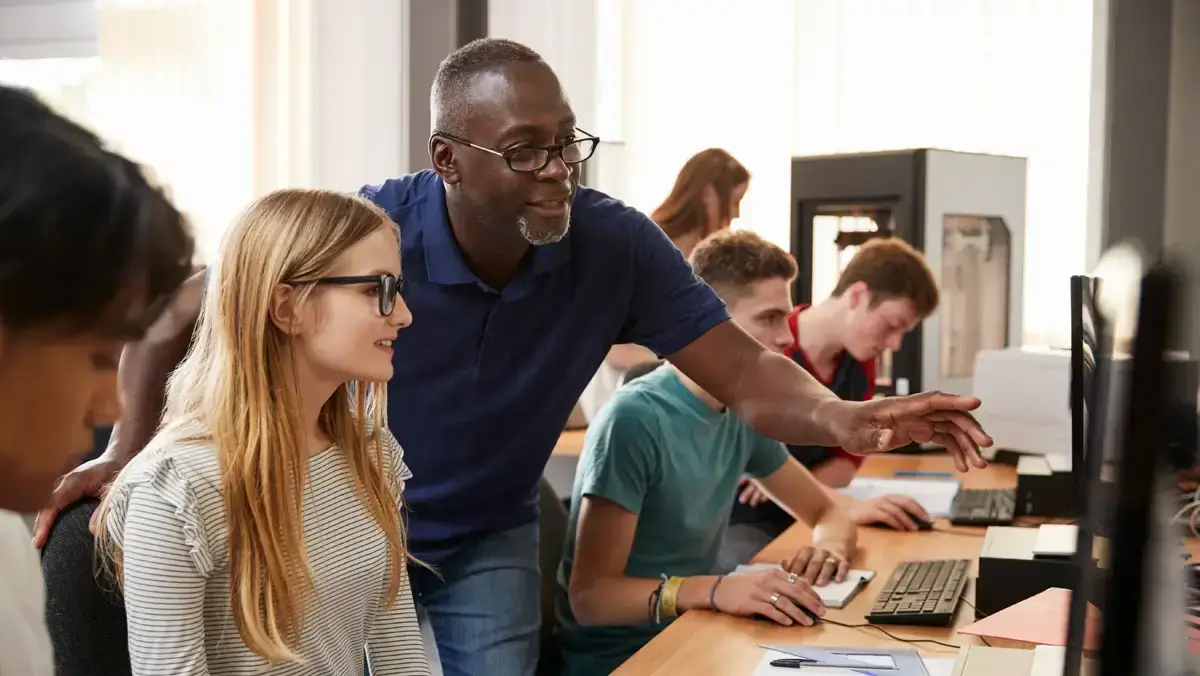 There was a time when the language of marketing and customer experience was frowned upon in higher education. So much so that one former academic vice president said that "students are not customers; neither are their parents. We do not have customers. We must keep repeating this." However, the higher education industry is seeing the benefits of customer experience tactics more familiar to those in the business world.
The attitude toward digital customer experiences (DCX) in higher ed is shifting. In a 2023 research study, we conducted with Vanson Bourne, 90% of respondents who work in the higher ed sector said DCX is important to their organization's success.
Colleges and universities are far from exempt from wider trends in consumer behavior, customer experience, and digital transformation. Applying the following six customer experience tactics for mapping higher ed student customer journeys will help set your institution apart from the others.
1. Segmenting the Student Body
Higher ed institutions can draw from B2C (business-to-consumer) practices when it comes to segmentation. In the same way a business segments its customers based on personas, a college can do the same with its student body across demographics, purchase history, psychographics, and more. Also, while creating equity and equality across all experiences is critical, the reality is that not all students will follow the same journey.
Creating sub-segments of your student body based on key personas will make journey mapping far more effective. The main idea is to target groups of people across student experience initiatives and make them feel personal. For example, the experiences for international students living on campus will differ from those of grad students who commute.
These segments should cover everything from pre-admission through graduation and career placement. The more granular you can make each segment, the more personalized you'll be able to make student experiences.
2. Focusing on Phases of the Student Experience
Consumer-focused companies map experiences based on a multi-phase customer journey. The stages progress from awareness to interest, consideration, purchase, retention, and advocacy. While these phases aren't exactly mirroring higher ed phases, the principles still apply.
Once you segment your student body in a way that works for your institution, the next step is tracking all student interactions. Similar to the business customer journey, you can map these interactions to phases of the student experience. Your phases might include pre-admission, adapting to student life, coursework selection, career preparation, and alumni involvement.
Mapping these experiences into these phases will make spotting friction points your students may experience easier. For example, are you finding that new students are overwhelmed by the massive packets of information they get about adapting to life on campus? Maybe a more interactive digital experience can replace some text-based information with engaging videos for specific segments of your student body.
3. Identifying All Student Touchpoints
Consumer-focused businesses need to know each customer touchpoint to ensure they're designing seamless experiences. These include brick-and-mortar stores, Amazon, e-commerce websites, social media, traditional advertising, digital advertising, and more. These are the places where businesses can interact with customers.
But higher ed is unique in that the student experience continues over the long term and typically has a majority of in-person interactions. Mapping the student journey means understanding all of the positive and negative interactions a person has with your institution. To make it easier to track, focus on these five specific areas:
Academic Programs:

These programs encompass student interactions with their degree program and other projects or workshops. That could include communication for applications, the orientation process, ways students collaborate within a program, real-world preparation, and the process for applying for continuing education.

Student Services:

These touchpoints revolve around academic support, including interactions with key departments like admissions, enrollment, financial counseling, advisement, career assistance, health, and research.

Technology:

What technologies are you providing to support students? Technologies include any hardware, software, and infrastructure in place for in and out of the classroom. Understanding how you train students to use these systems, troubleshoot issues, and provide access to the technologies will be critical to overall experiences.

Facilities:

How do campus facilities impact student experiences? Map the experiences that students have with classrooms, dining halls, healthcare facilities, libraries, residential housing, study spaces, sports facilities, and more.

Community and Culture:

Your ability to create a sense of belonging through access to clubs/activities and leadership opportunities heavily influences the student experience. Map the student interactions while they engage in these activities, provide feedback about institutional programs, and participate in the campus community.
Having all of these student interactions mapped out gives you a high-level overview of the entire experience, helping you spot opportunities for improvement over time.
4. Collecting Student Feedback
In B2C environments, businesses can correlate sales numbers and return rates to issues with product experiences. But in higher ed, the vast array of interactions with students over such a long period makes it difficult to identify pain points and areas of strength on your own. Collecting feedback at every stage of the student journey is critical.
There's no one-size-fits-all way to collect student feedback about experiences. However, following a specific event, running simple digital surveys across social media and on-site can give you quantitative insight into the student experience. Beyond that, you can run focus groups and interviews with your segments. Get a better idea of how students feel about experiences—both in the big picture and on a lower level with specific interactions.
Analyzing these insights will help you prioritize improvements to alleviate pain points. It will also help you double down on the initiatives that deliver great student experiences.
5. Turning Data Into a Story
All of the data in the world won't help improve experiences if it's not actionable. This idea is as true for higher education as it is for any consumer-focused business.
After you've collected data and feedback from students, find ways to display results in the most impactful ways possible. Create data visualizations that map feedback or pain points to the different phases of the student experience. This exercise will make it easier when collaborating with higher education leaders on the solutions.
There are all kinds of student journey map templates available online. However, try not to force your situation to fit a generic template. Whether you're using a template or building a student journey map, ensure it properly communicates your specific needs, pain points, and interactions.
6. Identifying Needs and Implementing Improvements
Student journey mapping is all about creating a system for feedback and continuous improvement. Journey mapping is an agile approach for supporting innovative student experiences and gives you the flexibility necessary to adapt to challenges as they arise.
Once the mapping processes are complete, you can start pulling in stakeholders from different areas of the institution to begin making improvements to student experiences. For example, having a documented list of student pain points will make it easier to interact with website designers to improve digital experiences. And communicating specific pain points to administrative staff will make it easier to update processes and operations that are more efficient.
Designing Innovative Higher Ed Student Experiences
Journey mapping isn't just for organizations in the business world. Applying these principles to higher ed can help make a difference in your ability to satisfy evolving student expectations, which increases overall performance for your college or university.
Student journey mapping gives you the framework to identify weaknesses in your experiences at every stage of interaction. But that's just the first step. Finding innovative ways to address those weaknesses is the key to improving your institution.
Looking for new innovations to address your student or faculty experience? Get in touch to learn how Verndale can help.
5 Digital Trends That Will Transform Higher Education
Aug 02, 2019 • 4 Minute Read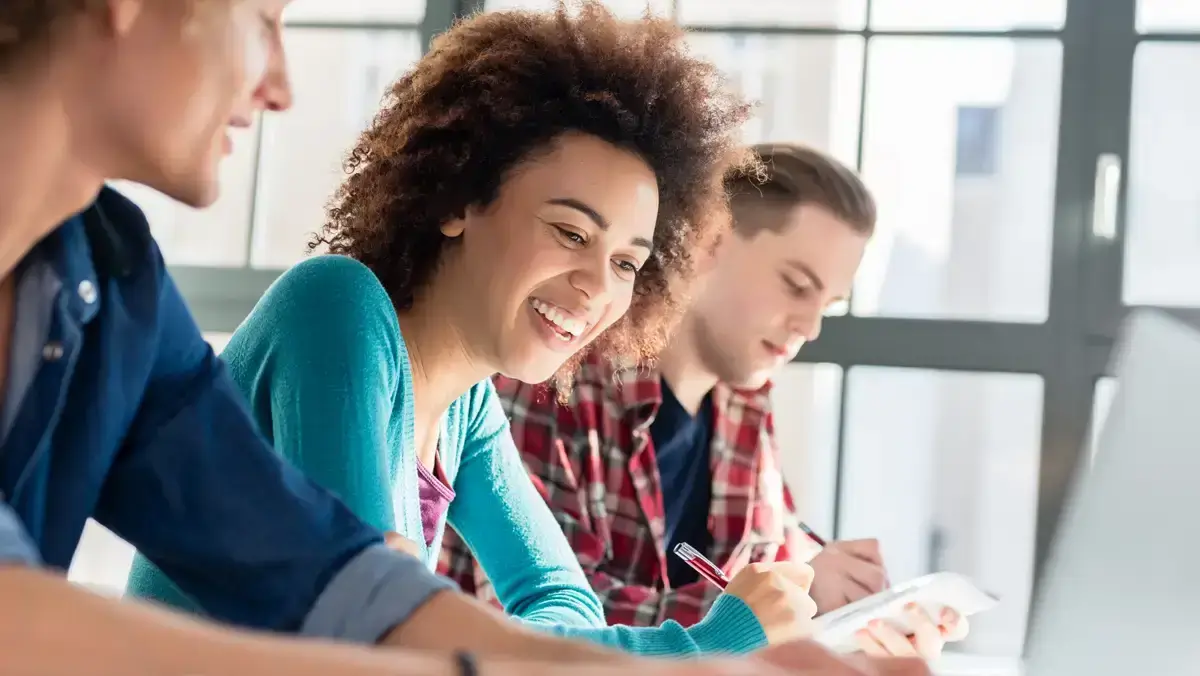 Continue Reading
Continue Reading