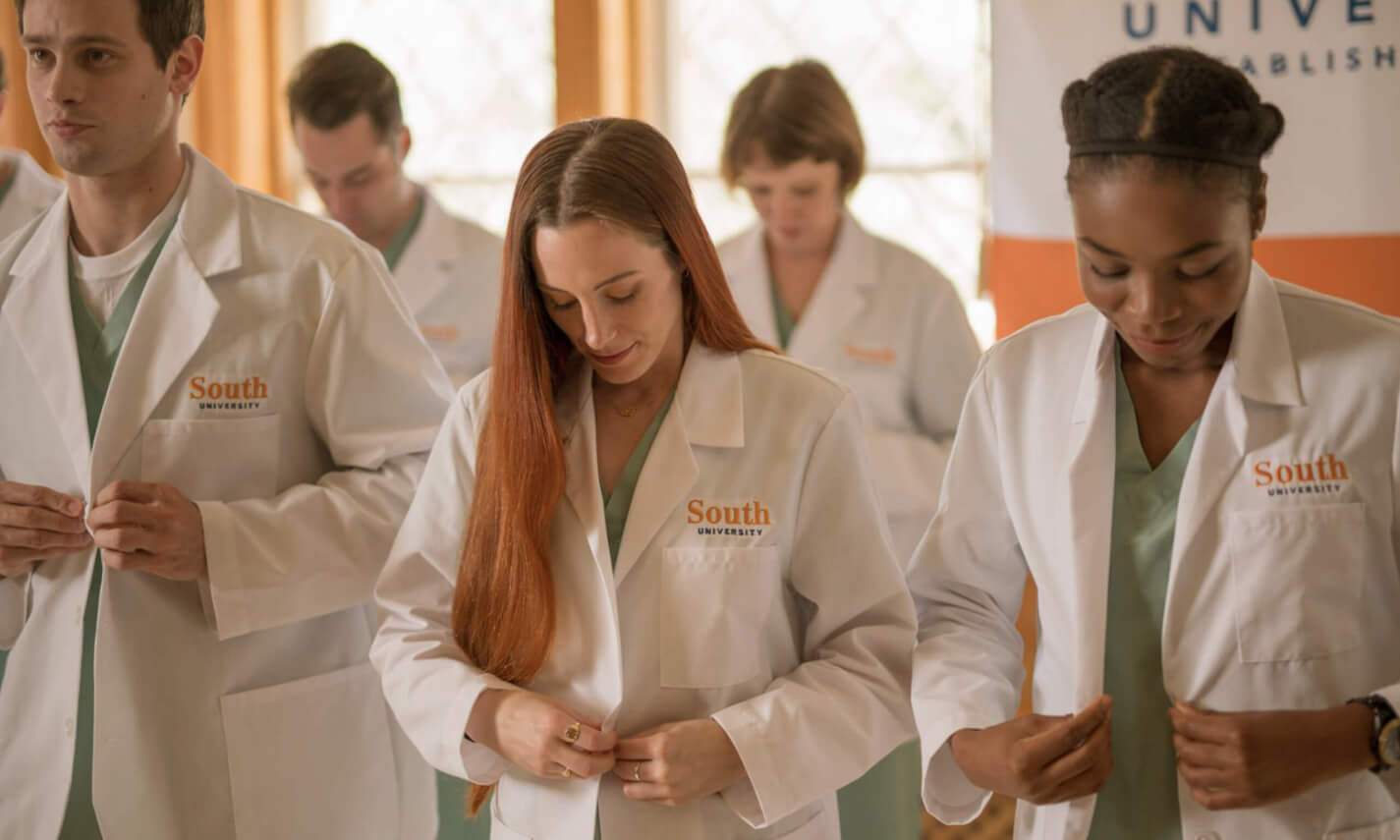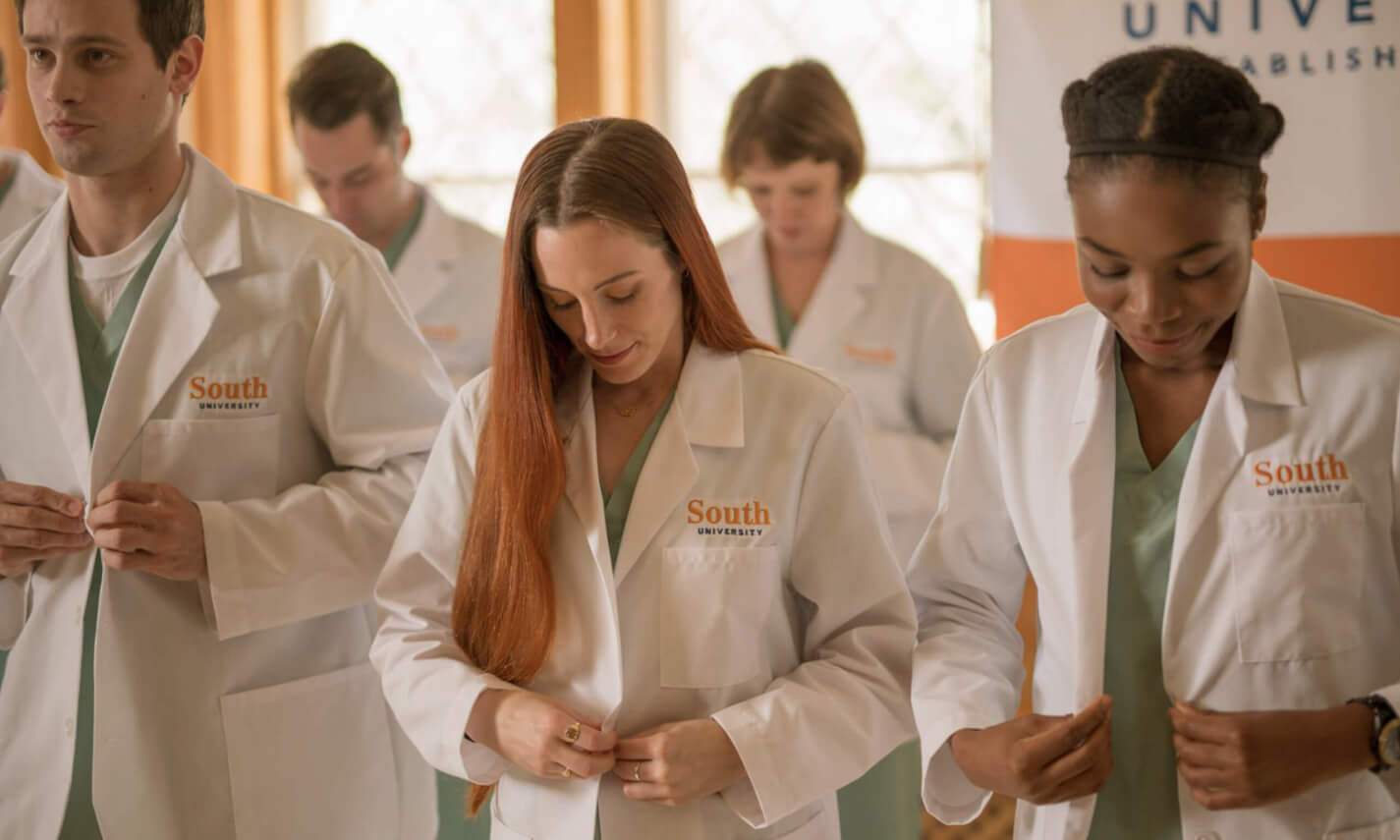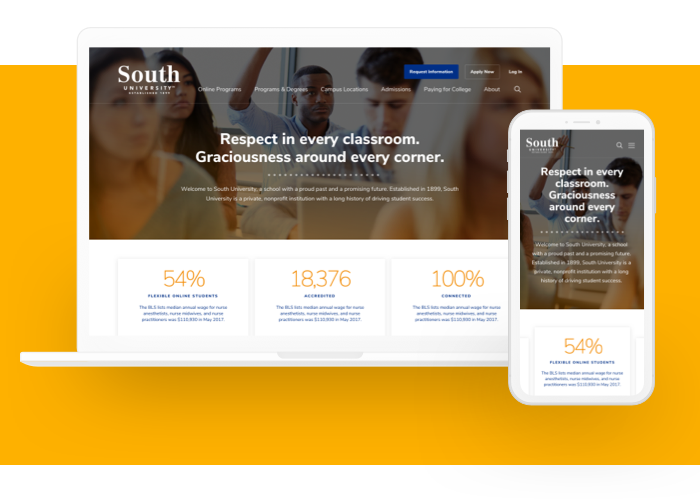 Challenge
South University is an academic institution dedicated to providing educational opportunities for the intellectual, social, and professional development of a diverse student population. They brought Verndale in to design and build a new website that elevated their brand without sacrificing their heritage.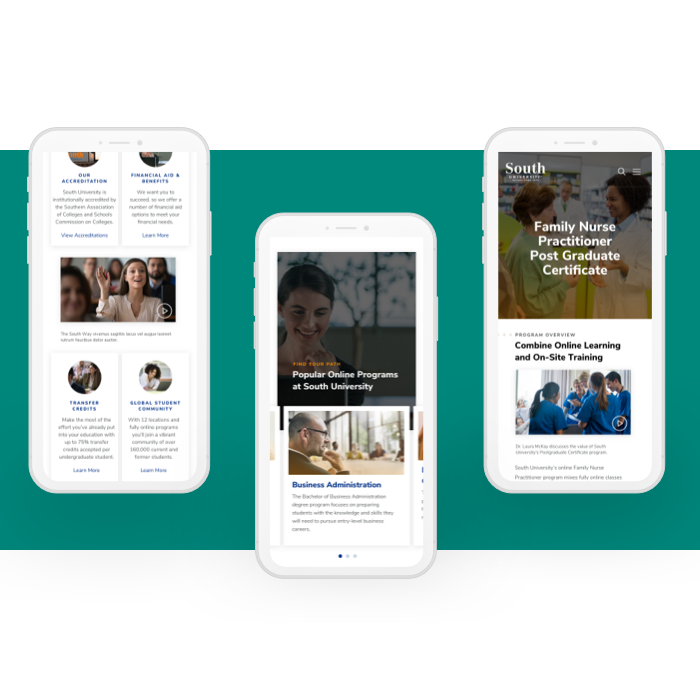 SOLUTION
Verndale redesigned and re-imagined a new version of South University's site on Sitecore 9 that included integrations with their online course catalog, and enabled enhanced lead generation through integration with their CRM.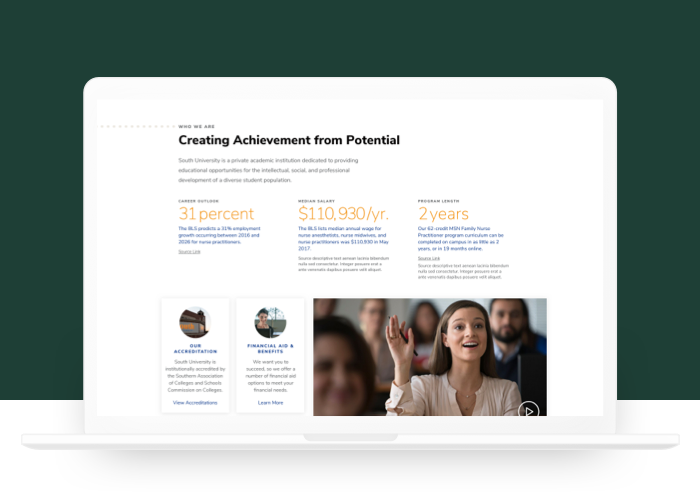 OUTCOME
With the site's new modern design and updated user experience, students, prospective students and alumni can now navigate through the digital experience with ease - bridging the gap between online and on-campus.