See All Our Insights
Sitecore's SUGCon Showcases SaaS Advancements
Nov 17, 2023 • 7 Minute Read • Richard Cabral, Technical Director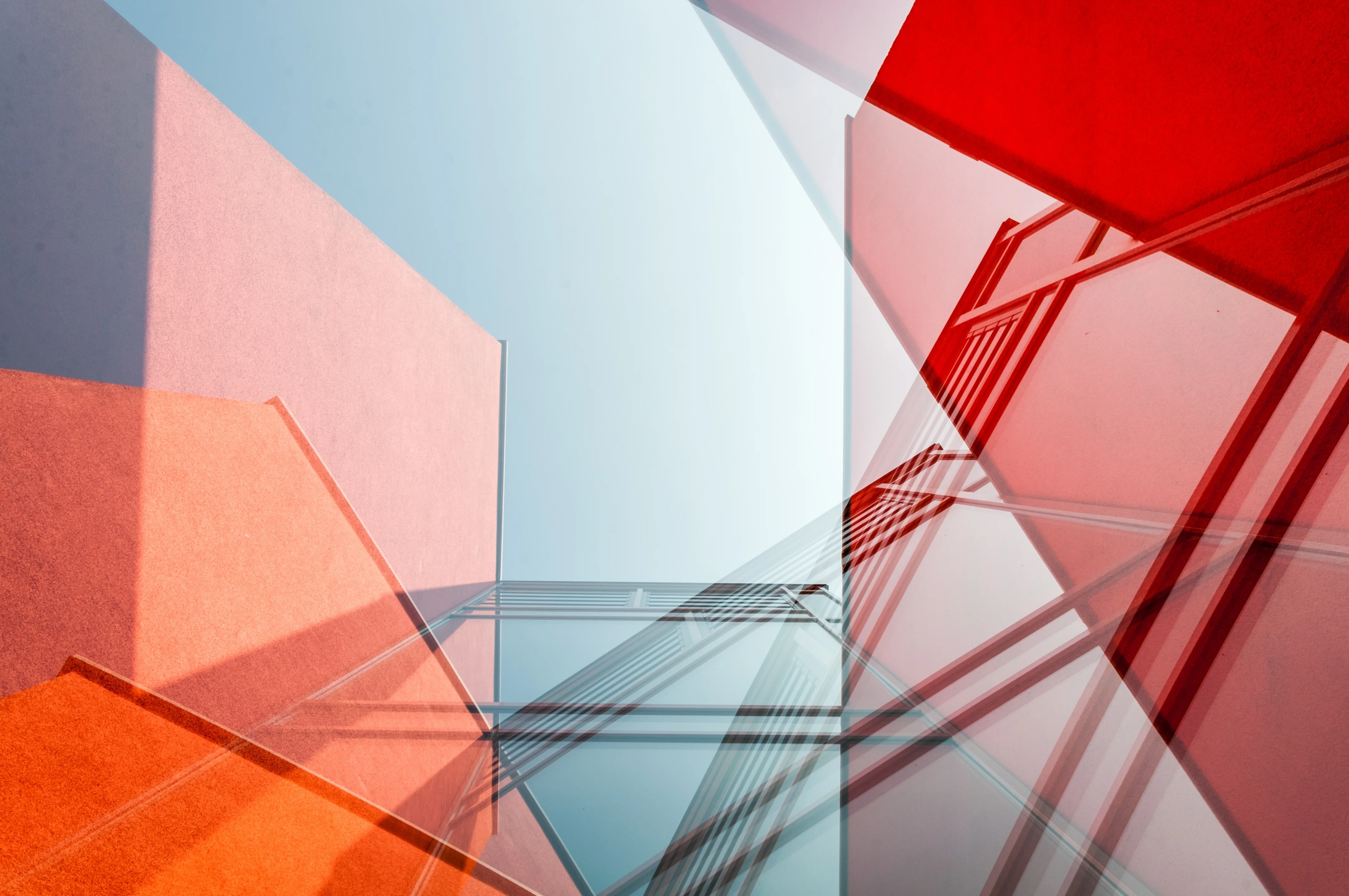 Sitecore hosted its first North American Sitecore User Group Conference (SUGCon) in Minneapolis. SUGCon was preceded by Sitecore's "DX Minneapolis" event. This turned the normally two-day User Group conference into a three-day affair with the first day focusing on Sitecore customers and marketers. The result was a low-key Sitecore Symposium event, which dispensed with the typical ceremony and hype of the Symposium in favor of deep-dive presentations by Sitecore and Partner employees. SUGCon has historically been more for developers and implementers and was a welcome opportunity to "talk shop" in the Western Hemisphere.
I had the privilege of attending SUGCon Europe in the spring, and it was very interesting to see how rapidly Sitecore is innovating its SaaS-based product suite. Let's get to the details.
SaaS Product Improvements
Introducing XM Cloud+
Sitecore XM Cloud has been available for roughly a year at this point. The SaaS-based content management system (CMS) includes a few different products from the Sitecore lineup:
While this initial product lineup covers what Sitecore analysts consider to be 80% of the Sitecore installed functionality in the wild, many customers were looking for a SaaS-based offering that was 1:1 functionally with the Sitecore XP product installed on-prem. Enter XM Cloud Plus, which includes:
SaaS-based CMS
Sitecore Personalize
Sitecore Components
Sitecore Search (SaaS-based content search)
Sitecore CDP (SaaS-based Customer Data Platform)
Sitecore Connect (SaaS-based integration & workflow)
Adding Search to the XM Cloud solution addresses a gap in the original XM Cloud offering, as a Search solution is needed for all but the simplest web properties.
Adding CDP into the mix brings XM Cloud up to feature parity with Sitecore XP and the "OMS/DMS/XDB" features developed over the past decade. CDP provides additional data collection, data aggregation, and reporting, allowing for more advanced personalization and testing scenarios.
Connect brings the power of Workato with its low-code inter-system communications platform.
Curious about low-code, no-code platforms? Learn more from our CTO, Liz Spranzani in No Code, Low Code: No Joke.
Content Hub One's Progress
Sitecore's "born in cloud" Headless CMS continues to develop as an early-access product. While Content Hub One has not reached feature parity with Contentful or Contentstack (leaders in the headless SaaS content management space) the Sitecore team is rapidly making progress. The robust roadmap for the next 12 months includes:
AI for content type generation
Multi-language support (including dialects and cross-dialect fallback)
Improved in-system search
DAM integration
Content versioning
Configurable workflow
Bulk publishing
Scheduled publishing
Webhooks
Now that the product has a basic shape and structure, I expect features to roll in rapidly. Sitecore was able to demonstrate some compelling content authoring features involving AI, which we'll touch on later.
What is headless anyway? Get the details, its rise to stardom, and why tech leaders are pivoting toward headless CMSs in The Future of Content Management: The Rise of Headless CMS.
Integrating SaaS Forms
For existing on-premise Sitecore customers looking for feature-parity in XM Cloud (or XM Cloud+), one of the older "table stakes" features of WCM remains missing: Forms.
The initial release of XM Cloud did not include a Forms module due to the headless nature of the platform and the lack of server-side compute cycles in the "head" of the application. To address this, Sitecore has been developing a SaaS Form provider in-house. Like Search, Personalize, and other fully SaaS products in the Sitecore lineup, the new Sitecore Forms module will not require XM Cloud to function but will be a pure standalone service. The service will be able to send form data to any 3rd party webhook. Forms will be embedded into the page similar to the way marketers use Pardot, Marketo, or Eloqua today.
The Forms product is soliciting customer testing for specific scenarios currently and likely will be a mid-2024 offering. It'll be interesting to see if it's included in the XM Cloud or XM Cloud+ bundle.
The Coming Unification
Most of the Sitecore SaaS products started life as independent companies: Order Cloud, Content Hub, Personalize & CDP, and Discover. As a result, logging into these products may require different URLs and a few may even have different credentials. Sitecore is diligently working towards making access to all Sitecore SaaS products available through https://portal.sitecore.io. Depending on when you signed up for a particular product, access may have already shifted. A quick look into my own account reveals XM Cloud, Connect, Personalize, and CDP are unified. The others will follow in the coming months.
In addition to improving the management experience, Sitecore is trying to ensure that all of the company's products seamlessly interconnect with its core SaaS CMS Platform "XM Cloud." This means that content authors managing pages should be able to gracefully retrieve data from Connect, Content Hub, the CMP, and Order Cloud without leaving the XM Cloud interface. Integration is such a priority at Sitecore right now that projects connecting to XM Cloud are being given precedence over other product activities.
Philosophically this is an interesting development, as it means that Sitecore's "distributed" DXP will interoperate as if it were a "monolithic" system. From experience, anything that makes the marketer's job easier and improves their situational awareness is a win. It does start to build a compelling case for going "all Sitecore" for your DXP as it's likely this interoperability will not extend beyond Sitecore's borders (at first).
The Speed of Innovation
The benefits of SaaS software include up-to-the-minute innovation from the vendor and Sitecore is no exception. Being new to the SaaS world, Sitecore has been putting a mighty effort into improvements and features of the platform.
Since its release last year, the XM Cloud platform has had over 300 updates go live - and this is just for the CM platform, not for Experience Edge or the developer toolkits for headless websites.
Similarly, Sitecore's "Content Hub One" platform - an early-access competitor to Contentful and a true "born in the cloud" SaaS headless content management solution - has had 27 updates since SugCon Europe in the spring. Quality of life features dominate, along with a drive to reach feature parity with the competition and "classic" Sitecore for content entity definition and management.
The pace of innovation is brisk and supported by the infusion of a significant number of developers on staff at Sitecore and a commitment from Sitecore to directly influence customer outcomes on projects, which we'll talk about next.
New Standards and Best Practices
The Sitecore universe has enjoyed a period of relative stability over the last decade. Although the product has evolved, the basic approach of a successful Sitecore install has remained almost unchanged since 2012. Sitecore realizes that the move to headless and platform modernization has introduced some risks, including:
The de-facto programming language of Sitecore has changed from .NET to NextJS.
The CMS has moved from a dynamic server-side model to static site generation.
The distributed nature of a modern DXP requires expertise in enterprise communications best practices.
To help ensure customers get the most out of the platform and reduce the risk of moving to a modern tech stack, Sitecore now:
Offers Sitecore 360 to customers, a "white glove" advisor on leveraging its technology and keeping the customer abreast of the Sitecore technology roadmap.
Attaches a Sitecore Partner Technical Advisor to all partner-led installations; providing Sitecore's solution partners with much-needed advice on best practices across products, industries, and typical marketing solutions.
Provides best-practice "recipes" for specific types of projects, recipes that Partners are expected to follow to help guarantee positive outcomes.
While Sitecore has long hired support and sales engineers from the ranks of seasoned Sitecore developers worldwide, being attached to many projects in progress simultaneously provides the company with deep insight into how the software is being used in the wild.
The objective is simple:
Sitecore the company should be the #1 repository for Sitecore best practices.
Real-time knowledge of customer challenges allows Sitecore to implement changes to its SaaS-based platforms quickly to remain relevant.
In the past, Sitecore's partner-centric approach to implementation has put it at arm's-length from the actual experience of using its tools. The move to centralize pragmatic knowledge internally should pay dividends to clients, who can expect a more predictable outcome, and partners, who can reduce project risk.
The Artificial Intelligence (AI) Invasion Continues
As news of the application of large language models (LLM) to the information worker's daily life continues to surface in the press, the term "AI" was in heavy use during SUGCon. Sitecore has pledged that AI will be available in every product offered. From recommending what to A/B test to how to design your website's visit path to writing or recommending content, expect AI to be everywhere in the Sitecore interface.
A compelling demo of AI in Content Hub One involved manipulating a two-sentence product description with a few simple ChatGPT prompts. The user was able to change the formality of the prose, the amount of "lingo" in the text, the length of the description, and even have the text translated into French, all from the same system screen. Simple, yet incredibly powerful.
On the developer front, AI is being used to significantly reduce the impact of migrating from an older version of Sitecore to XM Cloud. While AI "developer assistance" has been available for over a year, AI is now being applied to a Sitecore codebase en-masse to translate HTML and server-side programming from C# to NextJS in record time.
What Lies Ahead?
Sitecore's evolution from a software manufacturer to a software service proceeds at an ever-quickening pace. As more of Sitecore's acquired products get brought into tighter alignment with the overall platform vision, Sitecore's value proposition and time-to-market are improving rapidly. The upcoming year looks to be an exciting one for Sitecore customers and partners.
Explore Sitecore XM Cloud's technical prowess in our CMS workshop. See how you can scale effortlessly, cut infrastructure costs, and optimize development.
Selecting a Digital Experience Platform (DXP)
Jul 17, 2023 • 5 Minute Read • Stephanie Nardone, Content Marketing Manager
Continue Reading
Continue Reading