Verndale's NECXT report explores the near future of customer experience through the lens of the technologies that are shaping how brands and consumers connect. Understanding how these technologies complement, integrate, and are powered by your marketing technology investments is critical to the long-term success of your business.
As an Episerver customer, there are four key technologies you should be thinking about in 2019—voice technology, artificial intelligence and machine learning, the Internet of Things, and customer data management.
1. Voice Technology
As a centralized system for storing, managing, and delivering content to your customer touchpoints, Episerver gives you the foundation to design great experiences. And as voice technology matures, there are several opportunities to leverage the Episerver platform to open this new channel for brand interactions.
Content Integration
All the information you need to support voice technology use cases already exists in your Episerver platform. The key challenge will be getting all of that customer data integrated into voice applications.
Episerver makes it easy for you to integrate directly with many different voice technologies. Using an Episerver API, you can deliver high-value content across voice channels without having to reorganize your CRM and marketing data.
SEO and Site Search
In the years ahead, voice will make up as much as 50% of search volume. And as that reality comes into play, more and more searches won't involve screens at all. We are already seeing the prominence of voice optimization through continued enhancements and usage of schema markup in search engine results pages for Google.
Today, you have an opportunity to prepare for the voice-first future by optimizing site navigation, architecture, metadata, and content to rank for queries on voiced-enabled devices. Reviewing your Episerver platform with voice in mind can set you up for success in the months ahead.
Not only that, but the Episerver Find engine gives you an opportunity to start implementing natural language processing (NLP), which will help improve the relevance of search results on your website.
Analytics and User Intent
The rise of voice interactions is giving you access to an abundance of information about users and their intent. You can leverage anonymous queries to understand user patterns and you can analyze known-visitor behavior for deeper personalization.
In both cases, you can use Episerver Insight to unlock the power of this voice-based data.
2. Artificial Intelligence & Machine Learning
The impending release of Episerver 12 will initiate artificial intelligence (AI) and machine learning (ML) integration through the software's Personalization platform.
When you combine this new feature with existing CX technologies, you can use Episerver to deliver new layers of value to customers.
Automated Personalization
Delivering meaningful and unique 1:1 experiences is a real challenge for marketers. The processes required to create personalized content and tag it in a way that makes it discoverable for brand engagement is both time-consuming and labor-intensive.
However, Episerver Advance uses machine learning to make content personalization more scalable and Episerver Perform helps ecommerce teams make product personalization recommendations in a more automated fashion. Through intelligent content tagging and recommendations driven by discoverable metadata, you can automate many of backend personalization challenges to take action on behavioral customer journey insights.
Personalized Search
In a way, personalized search results are nothing new for Episerver customers. But when you add AI and ML to the equation, you'll get more out of the feature.
Artificial intelligence and machine learning are going to make personalized search more accessible in your customer experience. By processing user profiles and behavioral information in real time through Episerver's suite of products (Insight, Find, and Personalized Find), you'll be able to generate predictive insights that give customers what they want, when they want it.
Recommendations
The more customer data you collect, the more powerful AI becomes as part of your Episerver platform. On the front end, AI can help optimize web experiences, making suggestions for users based on aggregate visitor behavior. And on the back end, AI can identify when visitors are ready to engage or convert based on behaviors that manual processes typically can't correlate.
These services are available through Episerver Commerce Personalization and Recommendations and can be extended with integrations between Campaign, Reach, Insight, and Episerver CMS.
3. Internet of Things
The Internet of Things (IoT) is making bilateral data sharing more universal as it spreads from home appliances to wearables and beyond. Now, you have limitless opportunities to create connected, personalized experiences on these smart devices.
Your Episerver platform is already built to support this kind of omnichannel experience through the aggregation and activation of data in Episerver Profile Store and Episerver Insight.
Connecting the Customer Profile
One of Episerver's strengths is its ability to capture implicit and explicit information about user behavior. But as IoT devices continue to emerge, you have to overcome the challenge of connecting customer identities between widespread experiences and Episerver profiles.
This is easier with Episerver Profile Store and Episerver Insight, which enable you to provide better personalization at every touch point—without creating silos of data in each channel.
Order Enablement
Connected devices and machinery open new opportunities for inventory and order management in Episerver-connected apps and websites.
Through IoT connectivity and Episerver Perform, you can get the information needed to proactively reach out to customers and tell them what they need before they know they need it.
4. Customer Data Management
Episerver already gives you powerful profile management, which you can use to support personalization initiatives. But as you collect more and more customer data, there are several considerations to keep in mind to ensure proper management within your Episerver platform.
Centralized Customer Data
The only way to deliver truly personalized, omnichannel experiences is to make all customer interaction data centrally accessibly by Episerver.
By extending customer profiles within Episerver Profile Store and integrating them across Episerver products like Insight and Campaign, you can store this data effectively for use in precision marketing and sales programs.
Data Exchange
Silos limit the effectiveness of customer experience initiatives by preventing you from integrating data across systems. But because Episerver is a truly open platform, you can avoid these data silos.
With Episerver Profile Store Episerver Insight, and Episerver Campaign, you can share data between your Episerver platform and other software to ensure there's one universally-understood profile for each customer.
Compliance
Understanding the importance of regulatory compliance for personal data isn't just critical for Episerver customers—it's necessary for companies of all sizes and industries.
But with Episerver, you get a platform that's purpose-built to support existing and emerging regulatory frameworks. But don't just rely on the software to ensure compliance. It's incumbent on you and your partners to ensure these laws are understood and followed on a case-by-case basis.
Getting Ahead of What's NECXT
The Episerver platform continues to adapt to emerging technologies. It's up to you to adapt alongside the capabilities, using new technologies to deliver better customer experiences.
That means getting out ahead of voice, AI and ML, the Internet of Things, and every other emerging technology—all while properly managing customer data. And the first step is understanding how the technology landscape is developing to impact customer experience.
If you want to learn more about how these technologies and trends are transforming customer experiences, visit whatsnecxt.com.
Why Digital Strategists Should Be Excited about Episervers Acquisition of Optimizely
Sep 04, 2020 • 3 Minute Read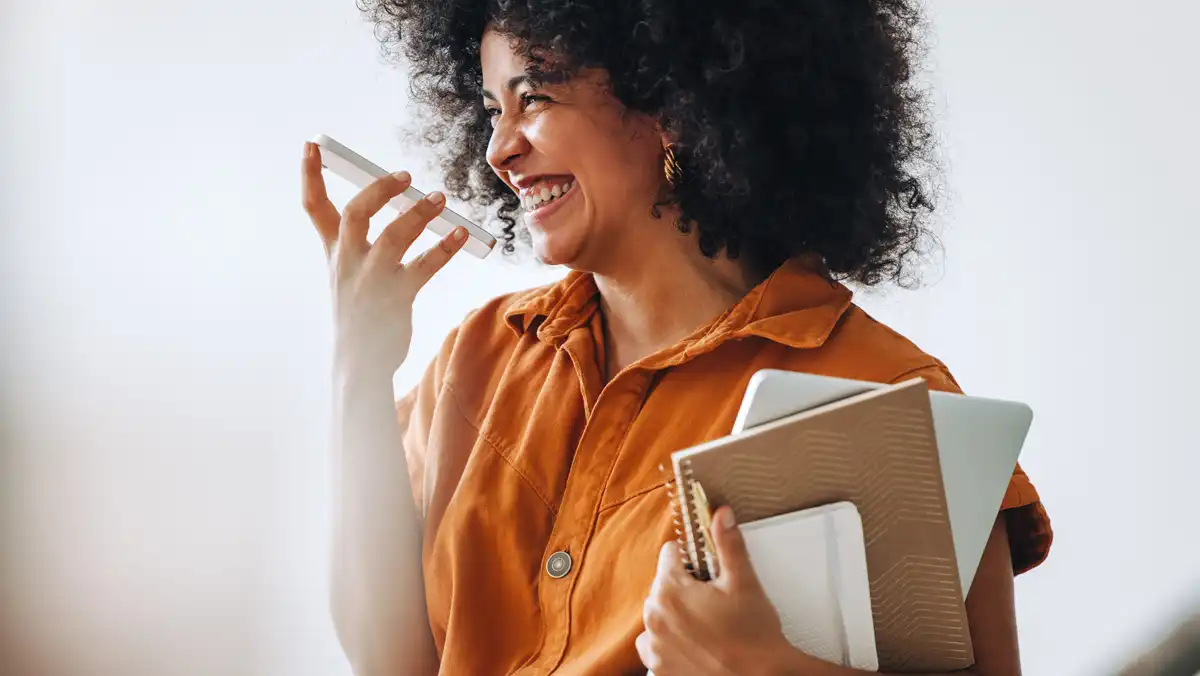 Continue Reading
Continue Reading