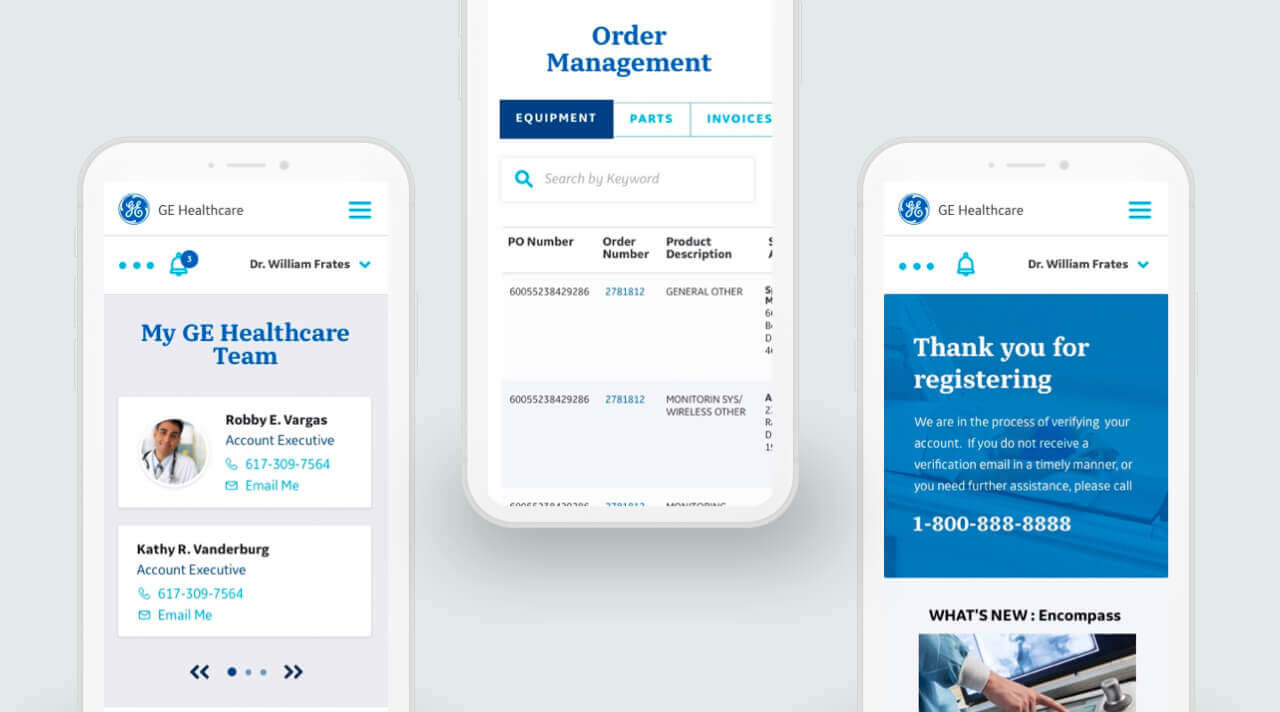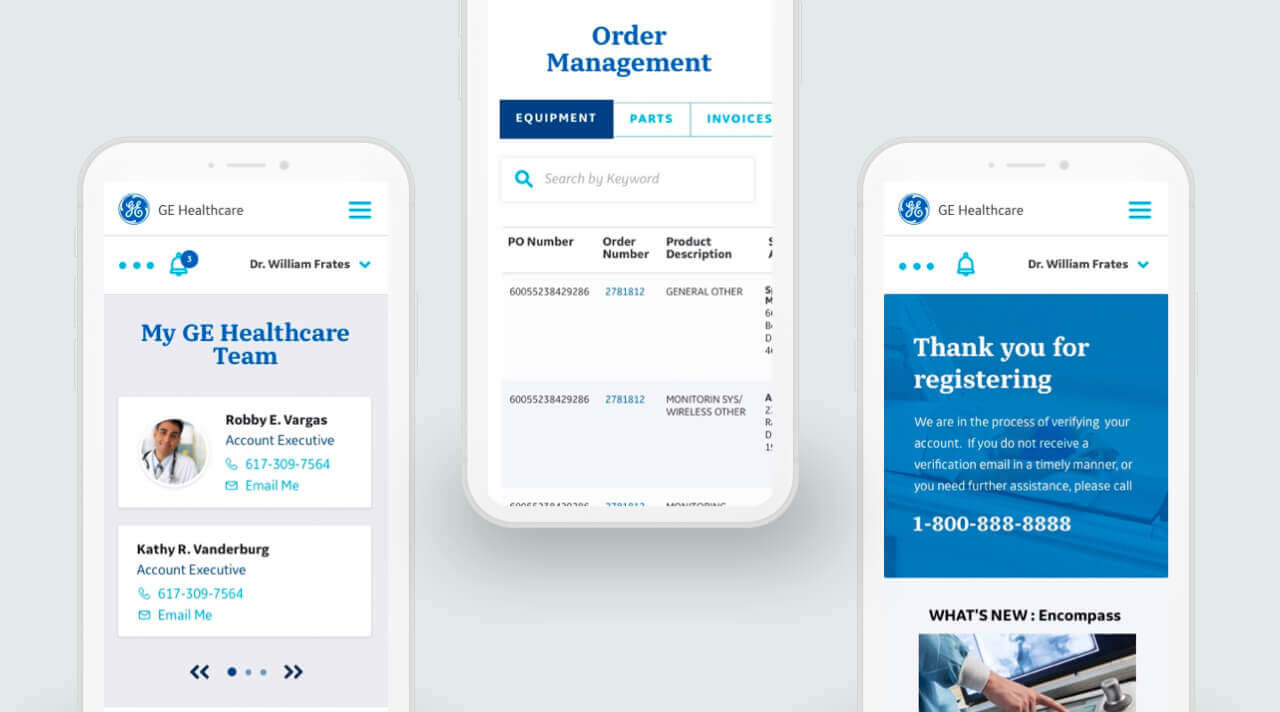 challenge
In a disrupted global marketplace, GE Healthcare needed a new centralized solution to efficiently deliver information, make content management simpler, and make resources accessible to their customers across devices and geographies. ​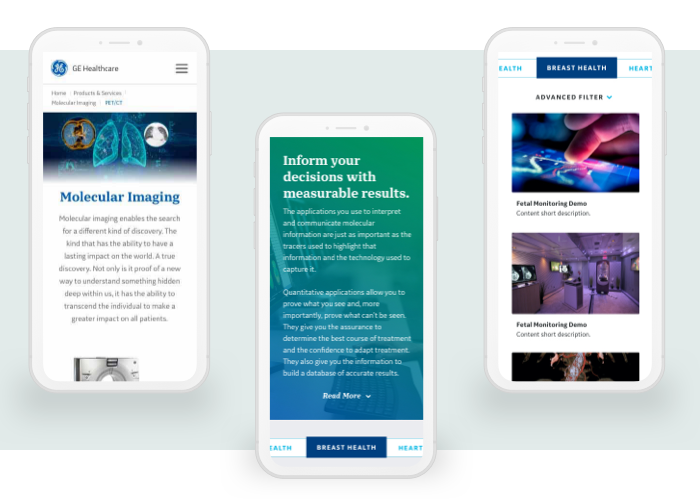 SOLUTION
Verndale revived GE Healthcare's aging and disconnected portal experience with a user-tested and mobile-first reimagining of their information architecture and implemented a single-login customer portal on Sitecore.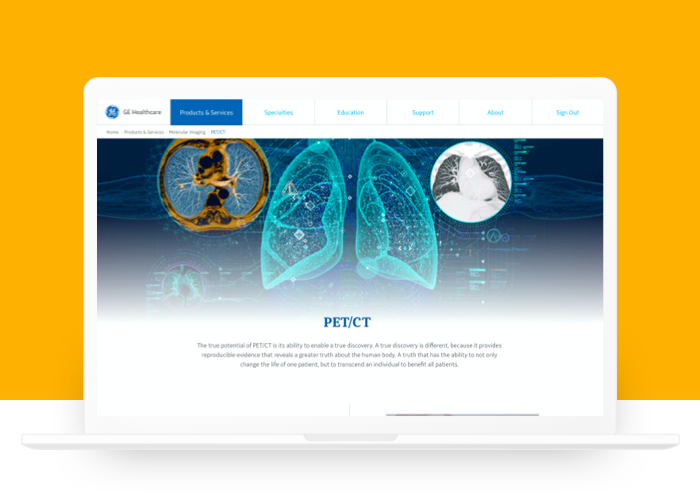 OUTCOME
Global customers now have streamlined access to resources and information across any device. Improved IA and UX delivered a 140% increase in homepage entrances and a 55% lift in mobile users.